Holiday Inn
I first flew from a stopover in Seoul, South Korea, to Bangkok, then took a shuttle from the Bangkok airport to Pattaya on the Bay of Thailand, about a 2–hour drive. I was met at the airport by a Tour East representative and taken to the shuttle. The shuttle was a car and I was the only passenger.
I booked at the Holiday Inn, a very nice multistory hotel with two buildings. Holiday Inns and also other lower–cost American chains in foreign countries often are higher–star hotels than they are in the U.S. This one was quite nice. Photo: View from my hotel window.

Holiday Inn
Bad Guys Go to Pattaya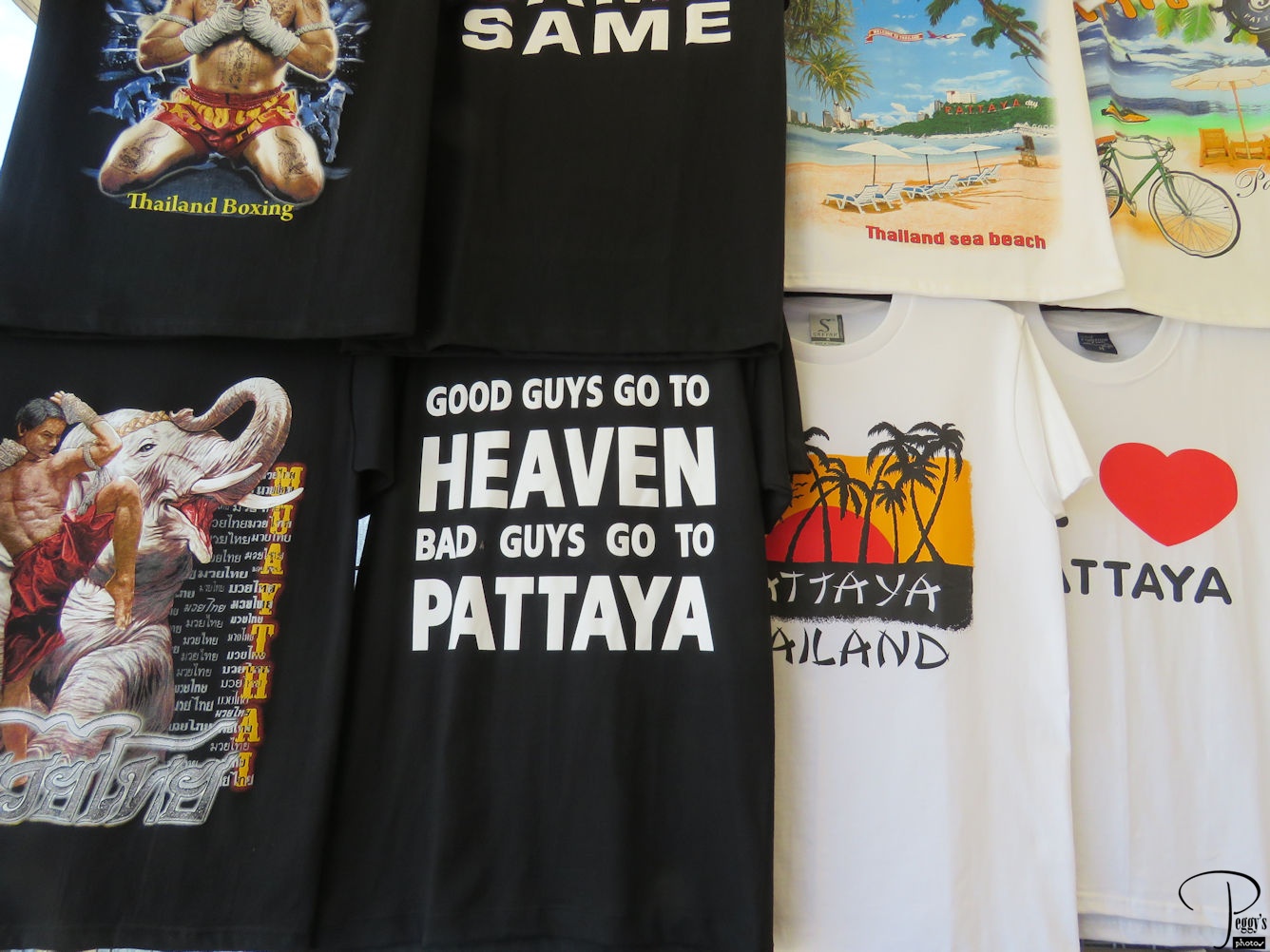 Pattaya was a small fishing village when American servicemen discovered it during the Vietnam War. It become a popular place for R&R and then grew into a major beach resort. What I didn't know before I came to Pattaya is that it is known as the Sex Capital of the World, but it started to become obvious to me as to what goes on in Pattaya from sitting in the hotel's lounge and seeing many groups of single men coming into and leaving the hotel and also from who some men had on their arms of both sexes. However, most people at my hotel were in Pattaya for the sun and there were family groups among them.

Bad Guys Go to Pattaya
My Friend John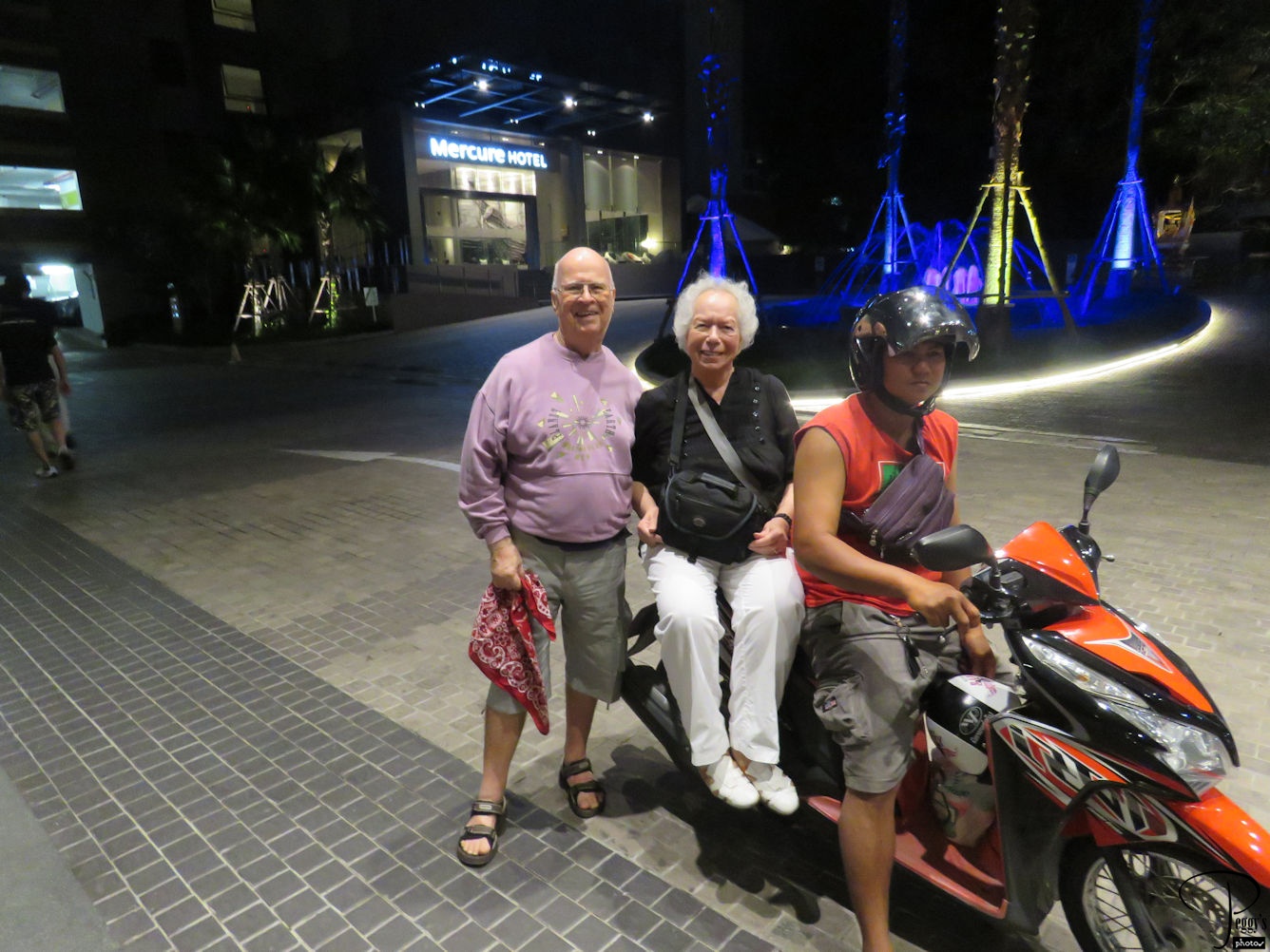 Two years ago when I was in Bangkok, my high school friend, John, who is a member of the large ex–pat community in Pattaya, came up to Bangkok to visit me there. So, on this trip to Thailand, I decided to return his visit by going to Pattaya. I was curious as what Pattaya looked like. John arrived at my hotel on his friend's motorcycle taxi. This was my chance for a first ride on one, but I couldn't figure out how to easily get on it, so we instead took the hotel's shuttle down the hill and went to explore Pattaya at night from there.
My Friend John
Pattaya at Night
We took a baht bus on Beach Street,  walked through the largest mall in Asia, and then took a long walk on a parallel street that was nicely lit up at night. Here, there was a shrine on the sidewalk.

Pattaya at Night
Pattaya at Night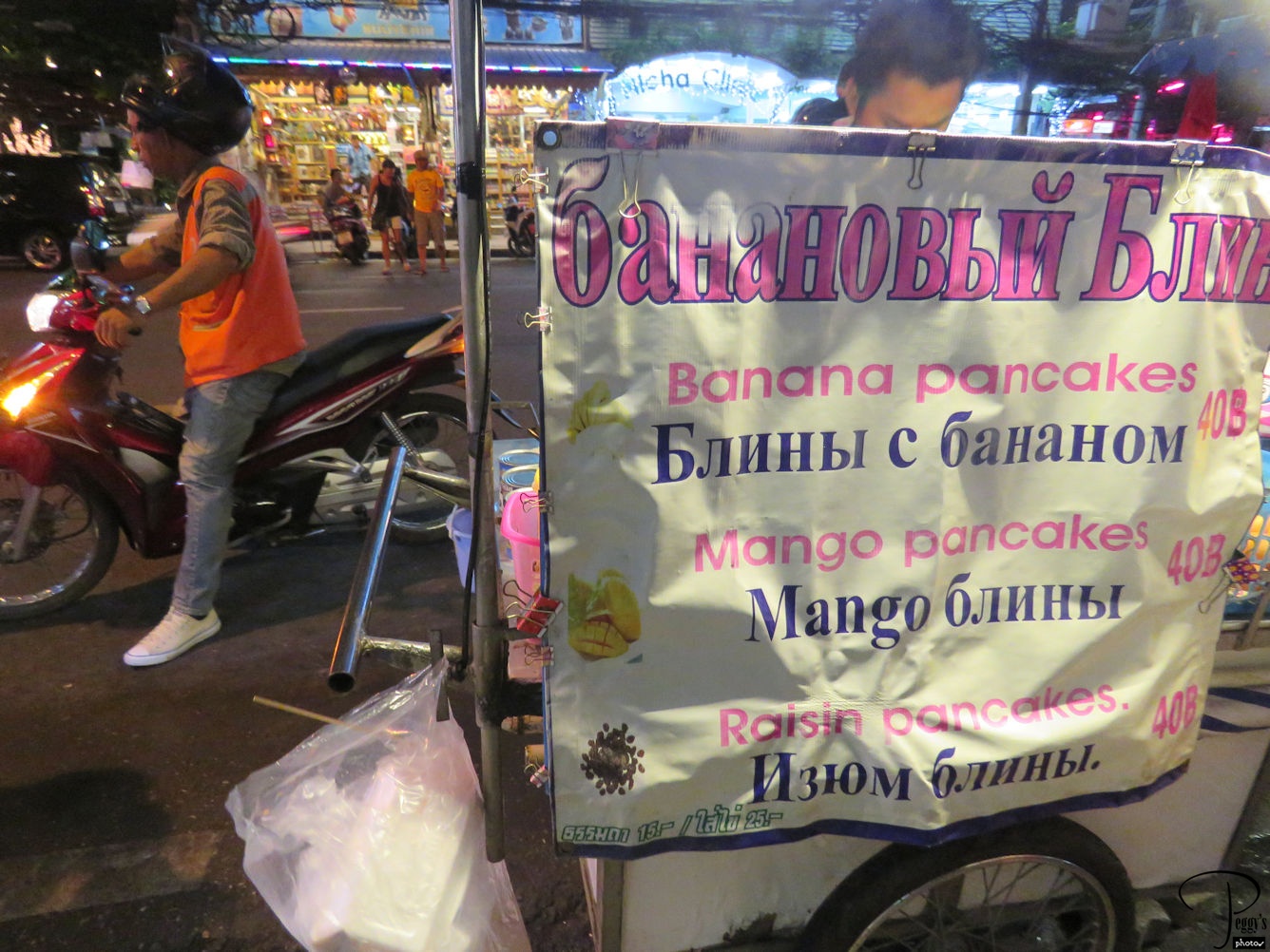 There were many restaurants, stores, and food vendors on the street. Here, one selling banana and mango pancakes.

Pattaya at Night
Pattaya at Night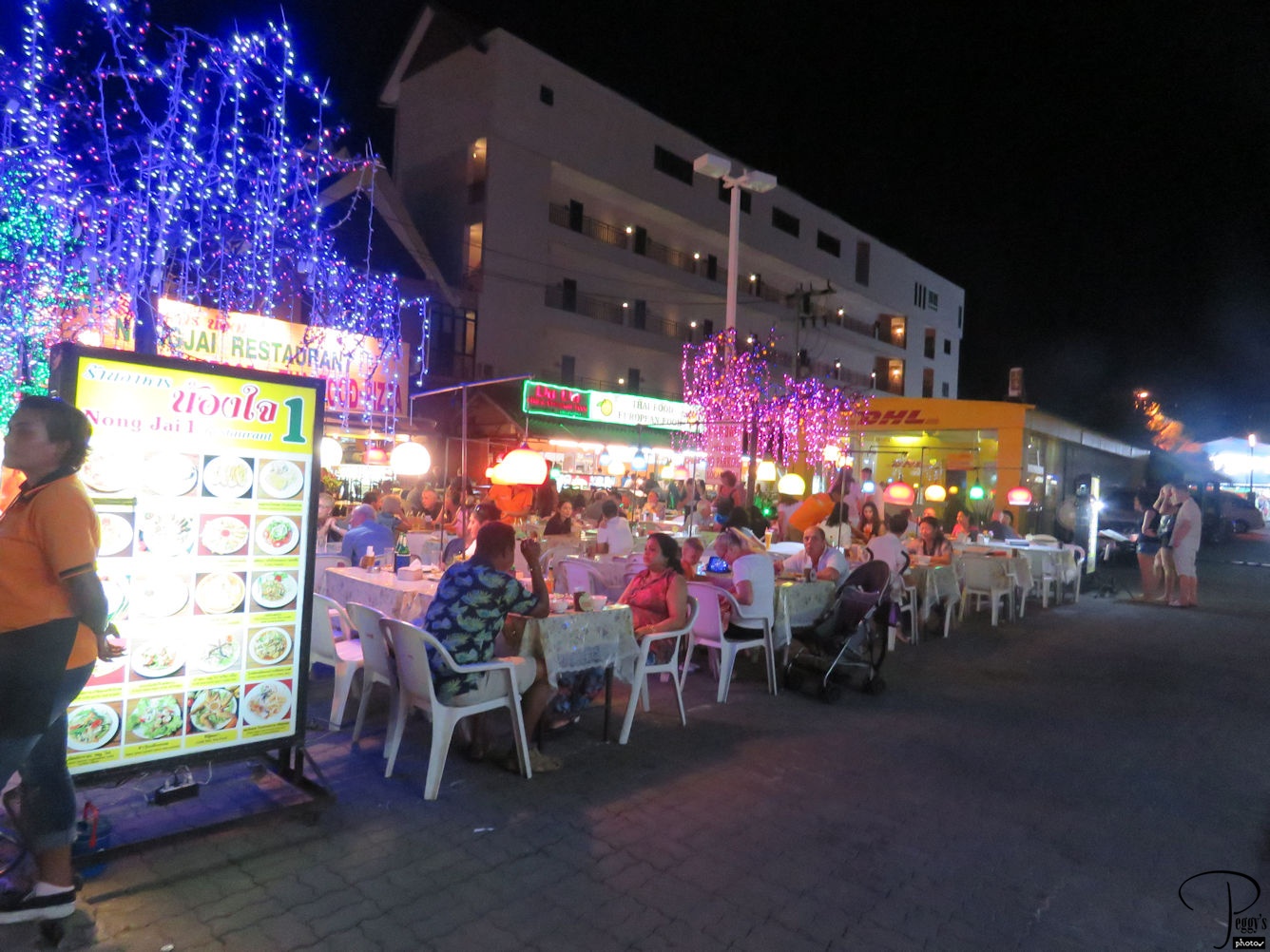 Also, sidewalk dining. We ate had pizza at a restaurant that was part of the Marriott.

Pattaya at Night
Pattaya Beach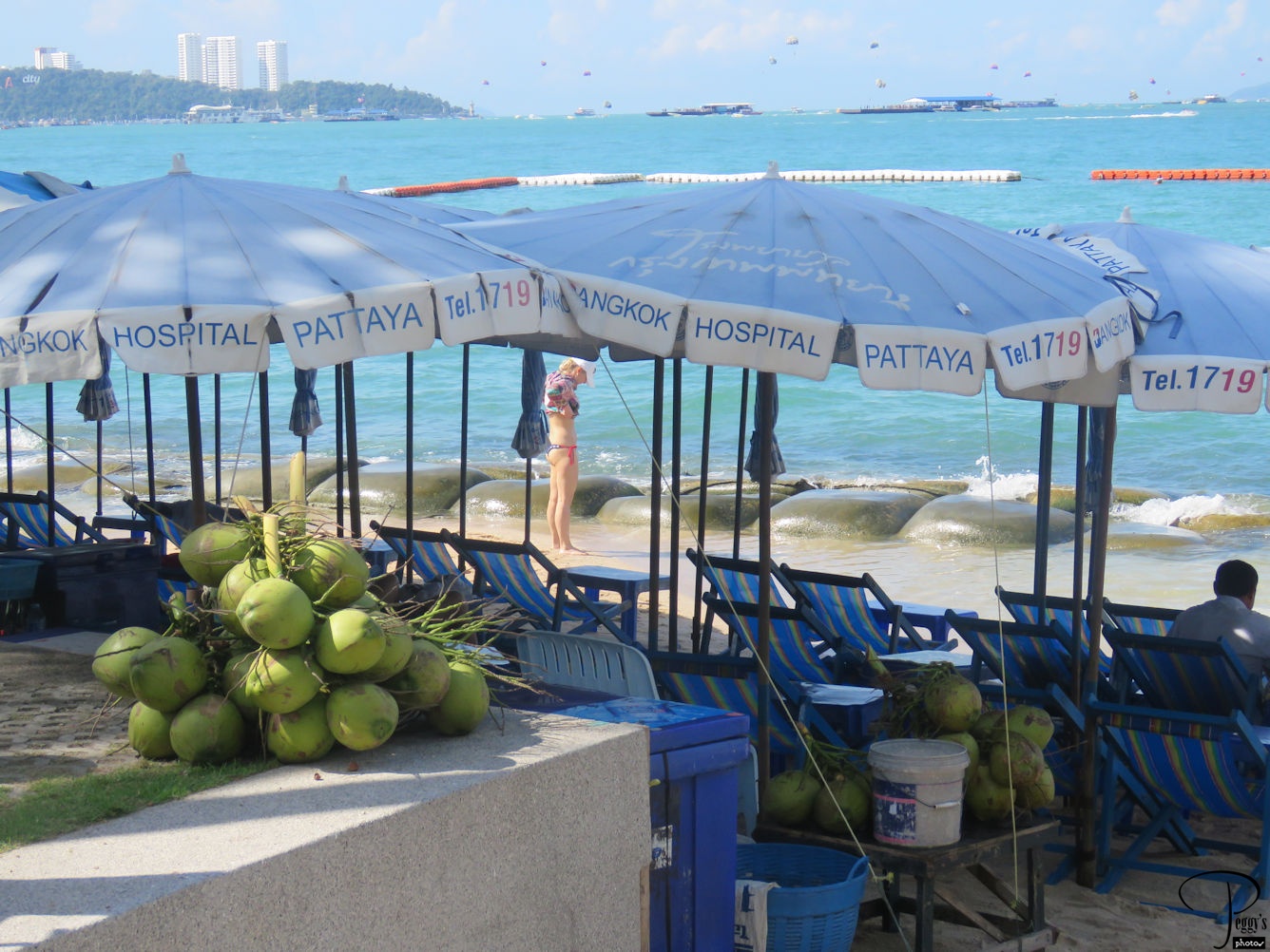 The next day I took a long walk along the beach boardwalk.

Pattaya Beach
Pattaya Beach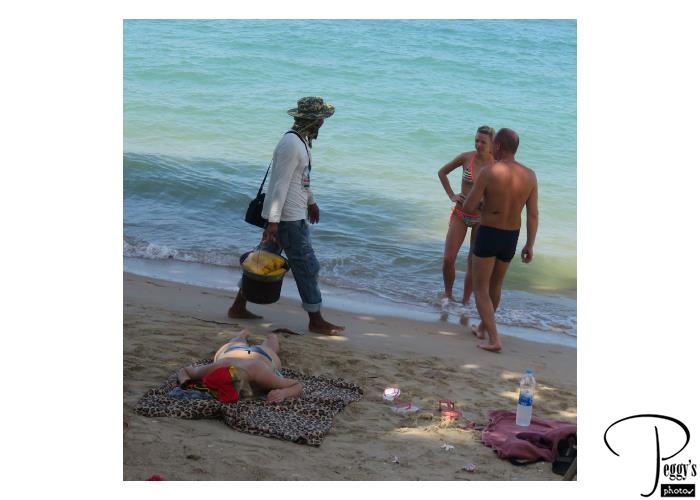 Many food vendors here.
Pattaya Beach
Pattaya Beach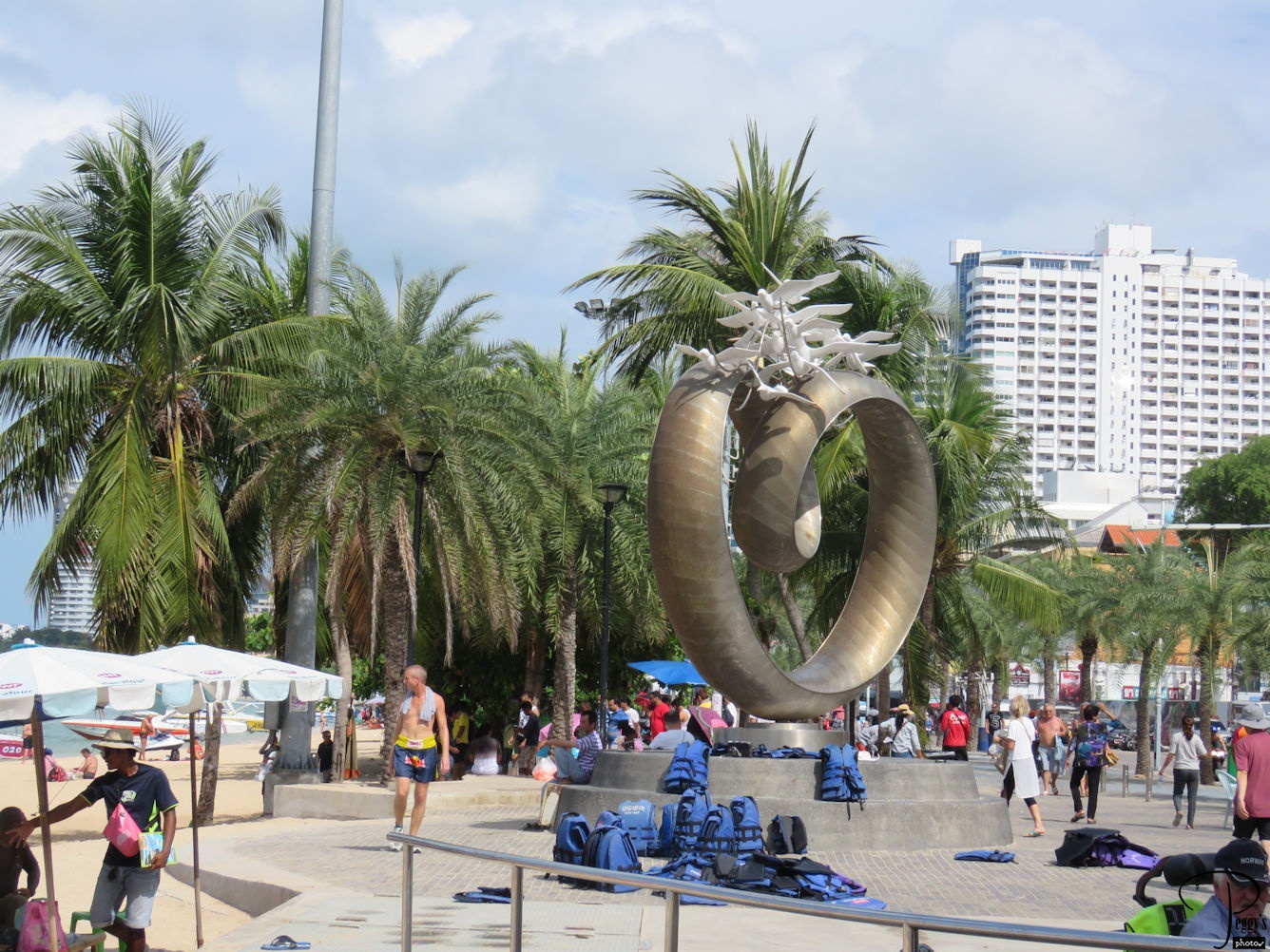 A big heart on the boardwalk.

Pattaya Beach
Pattaya Beach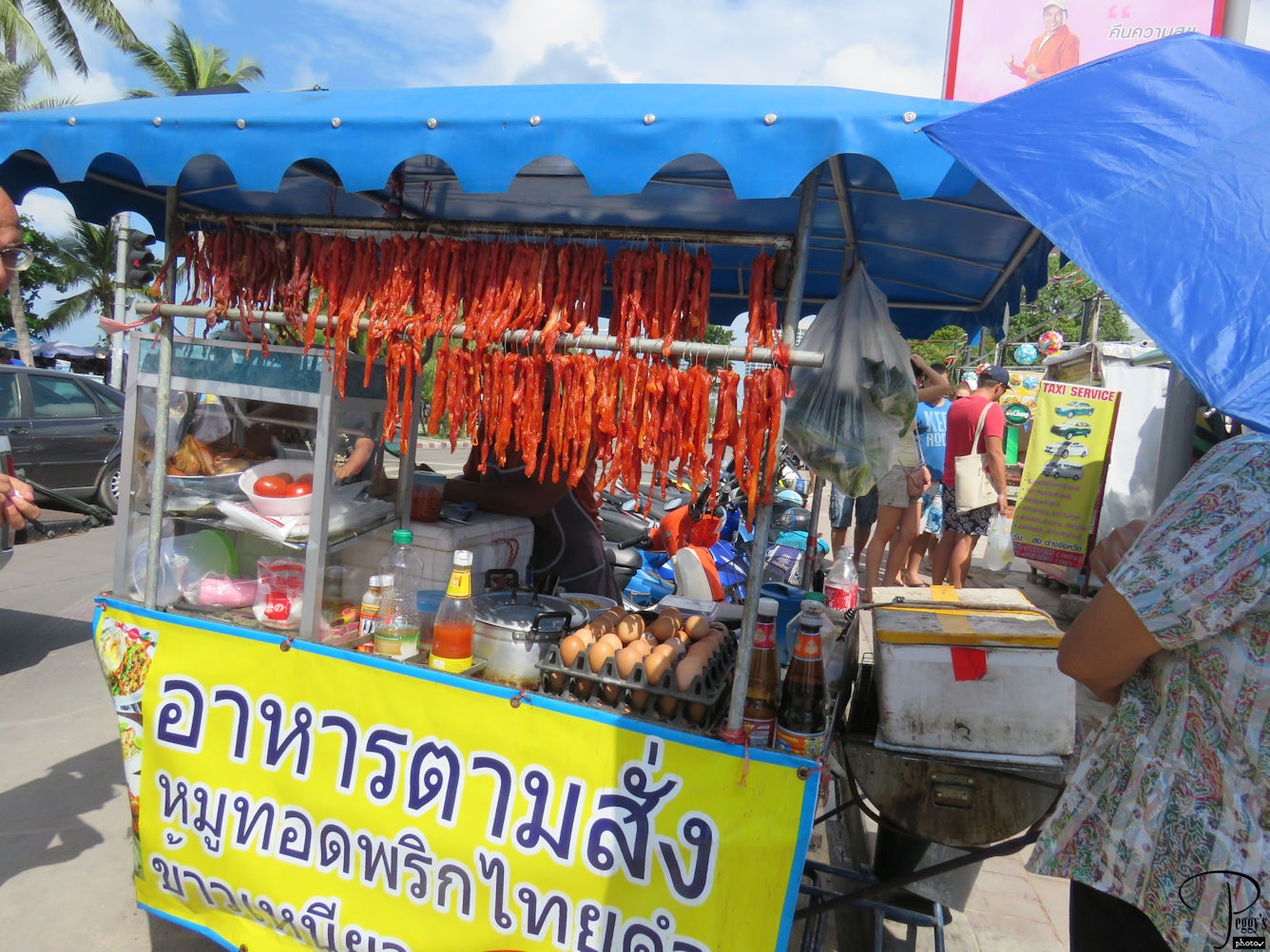 Another food vendor.

Pattaya Beach
Pattaya Beach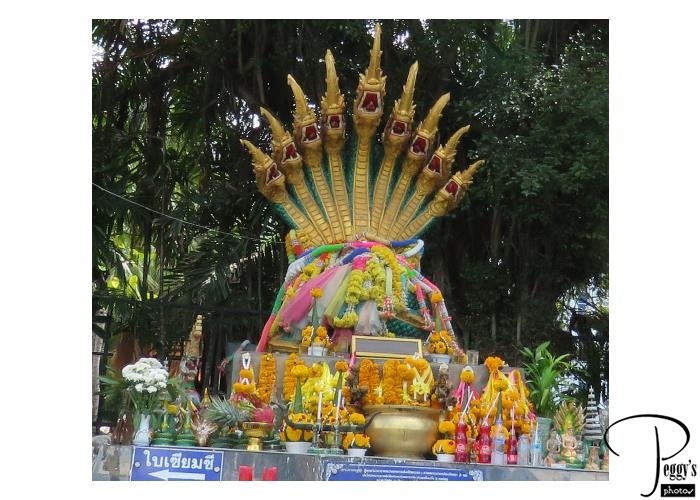 Also shrines on Beach Street.
I have put my photos of Pattaya, both ones at night and during the day, on a slideshow:
(Slideshows, Asia, Thailand–3, "Pattaya").

Pattaya Beach
Lunch with John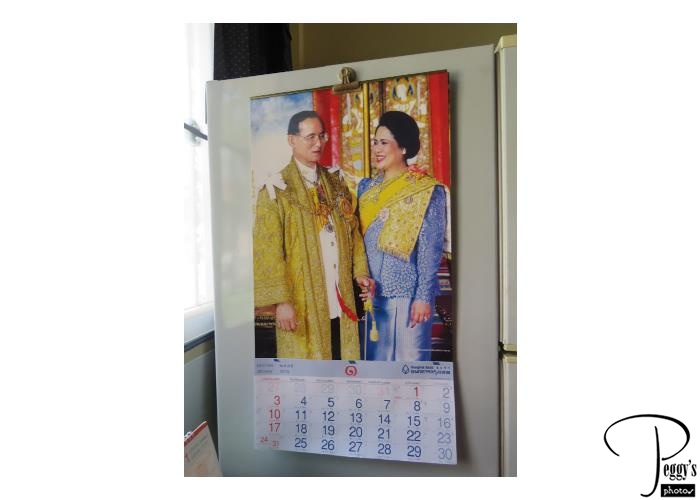 I next took a long taxi ride to John's very nice house in the ex–pat section of Pattaya. Photo: A calendar of the King and Queen of Thailand on John's wall. We ate a restaurant nearby and then I was given a ride back to my hotel by John's ex–pat friend from Iceland.

Lunch with John
Cold Drip Coffee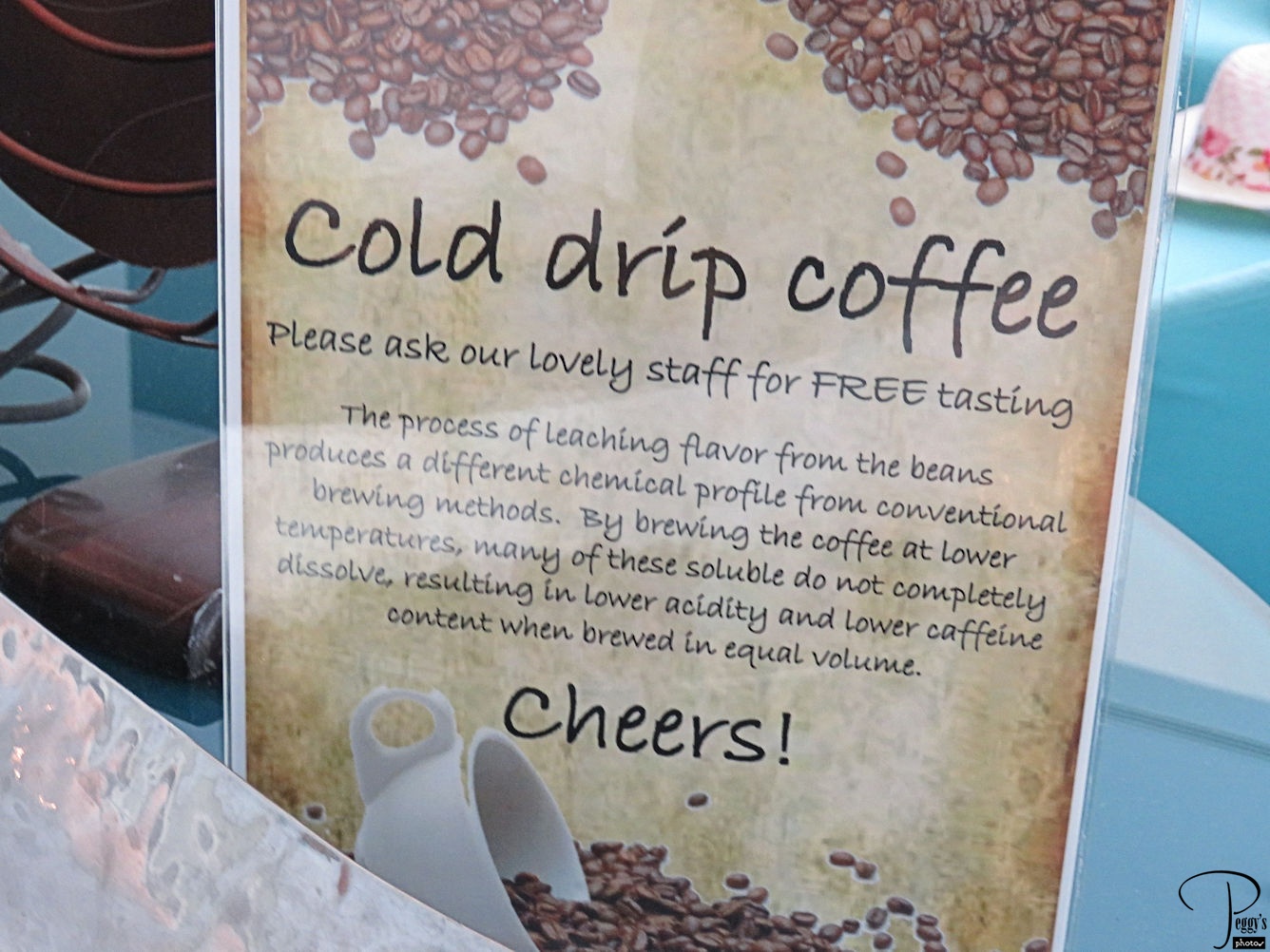 While waiting the next day in my hotel's lounge for my shuttle from Pattaya to my hotel in Bangkok, I tried a cup of cold drip coffee that is supposed to brew coffee with less acidity and less caffeine content. It was okay. Thai coffee is very strong so this process is probably used to make it less strong.
It is not supposed to rain in Thailand in January, but it heavily rained on our way back to Bangkok. But when we reached Bangkok, it was dry. The rain hit Bangkok during the night and early morning.

Cold Drip Coffee
© Copyright 2017 Peggy's Photos