Birdcage Walk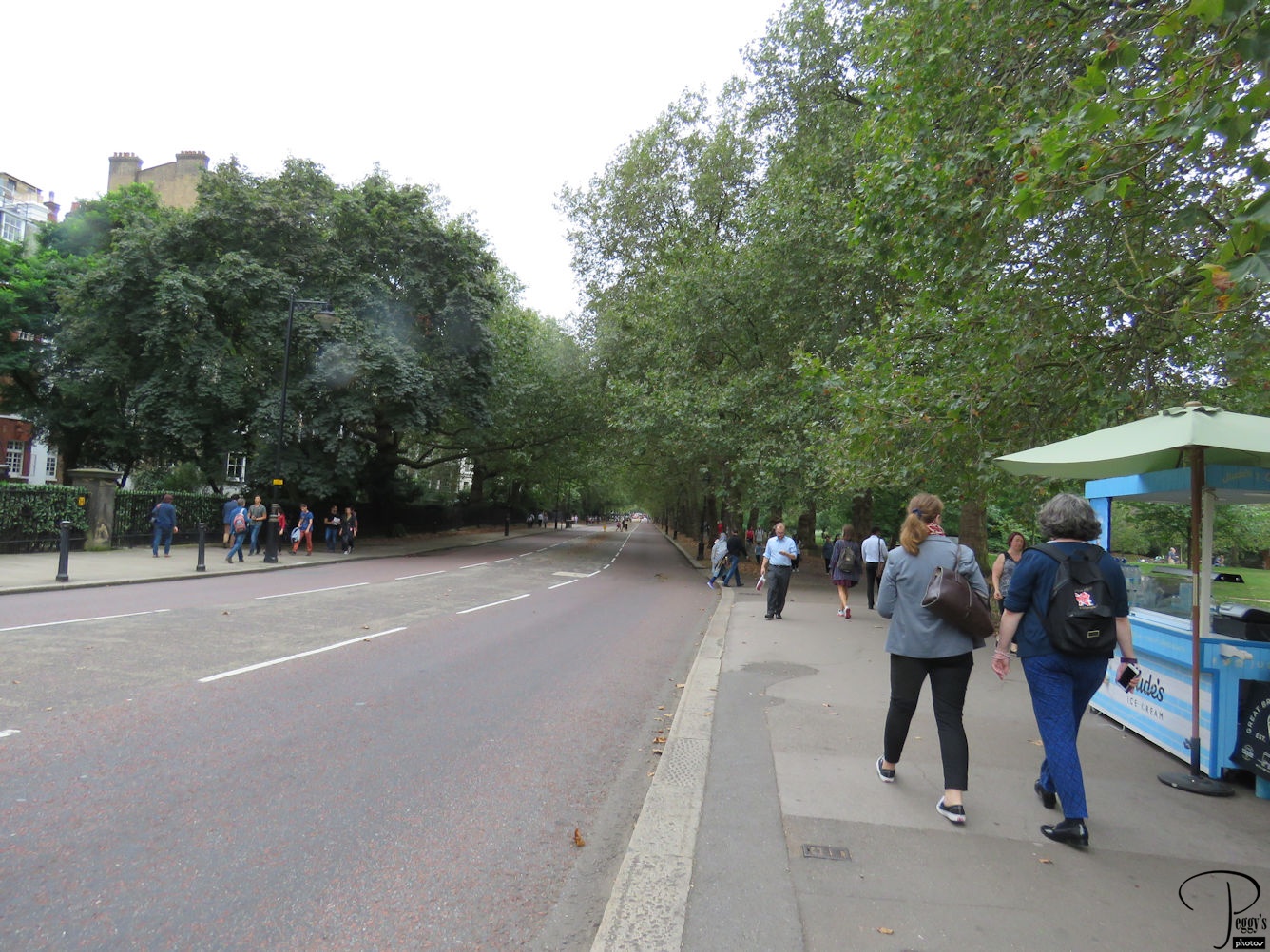 After viewing the Changing of the Guard at Buckingham Palace (see Album "London, Days 1&2A"), I walked to the Westminster Pier to go on a hop–on hop–off boat. I walked along Birdcage Walk, one of three main routes to the Big Ben and Houses of Parliament area. The other two routes are along The Mall and through St. James Park. Now I have taken all three of them and Birdcage Walk is definitely the least interesting one.

Birdcage Walk
Big Ben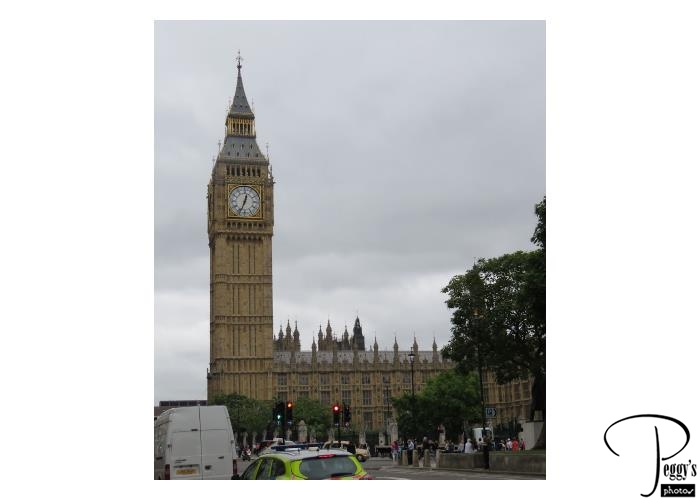 My walk took me to near Big Ben, a welcome sight, and I knew where I was. Big Ben has been standing at this spot since 1859.

Big Ben
Westminster Pier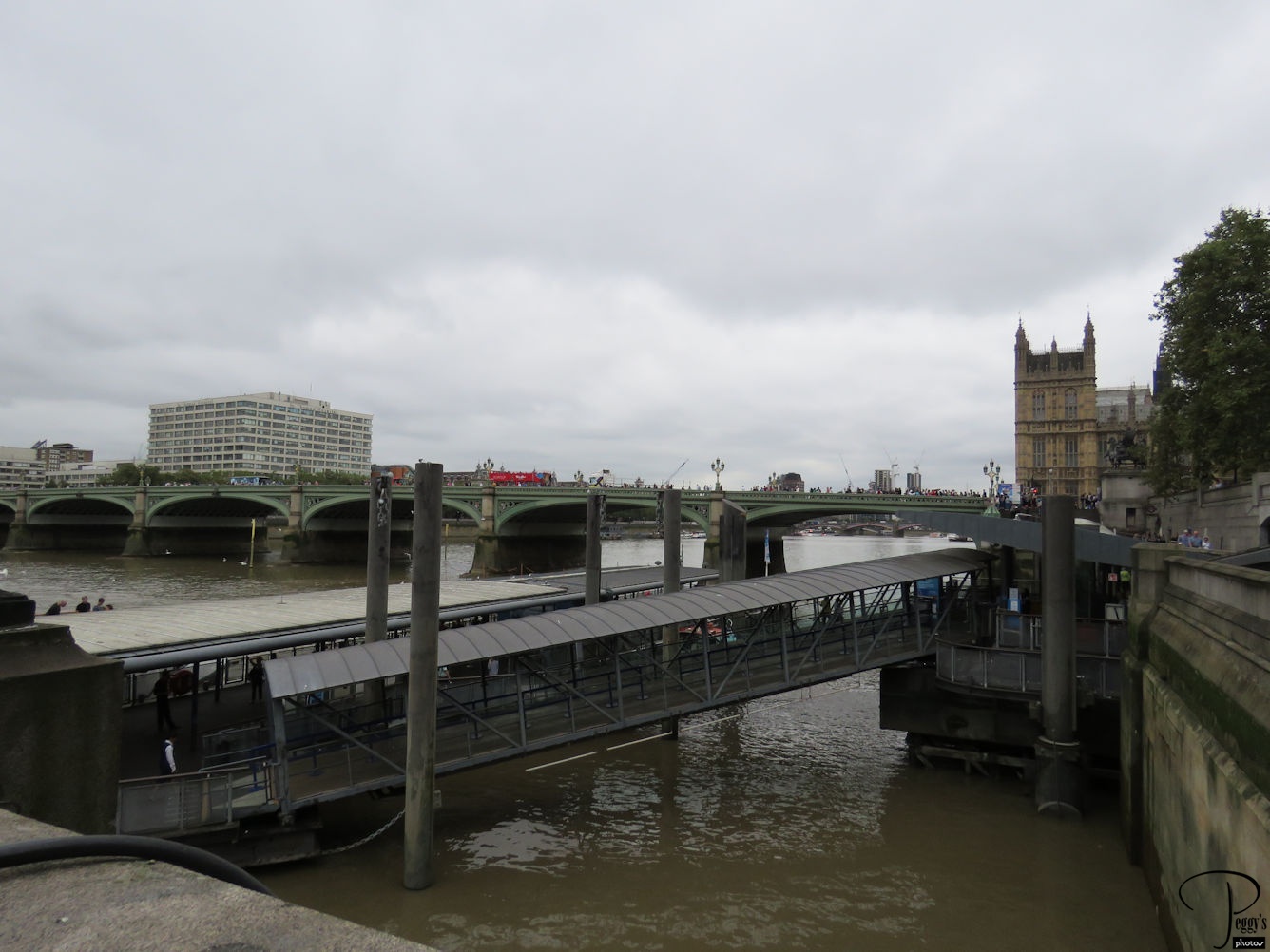 I walked a short distance from Big Ben to the Westminster Pier to catch a hop–on hop–off boat.
Westminster Pier
On the Thames
On the boat, passing the dome of St. Paul's Cathedral. Many interesting sights along the River Thames.

On the Thames
The Tate Modern Museum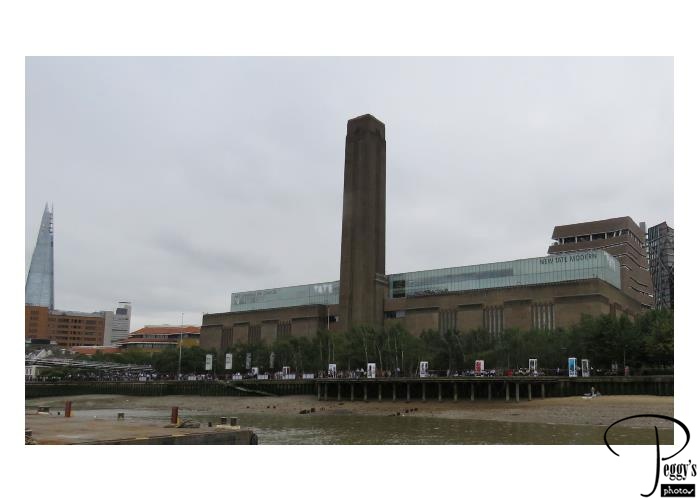 I got off the boat at the Tate Modern and visited the museum.

The Tate Modern Museum
The Tower of London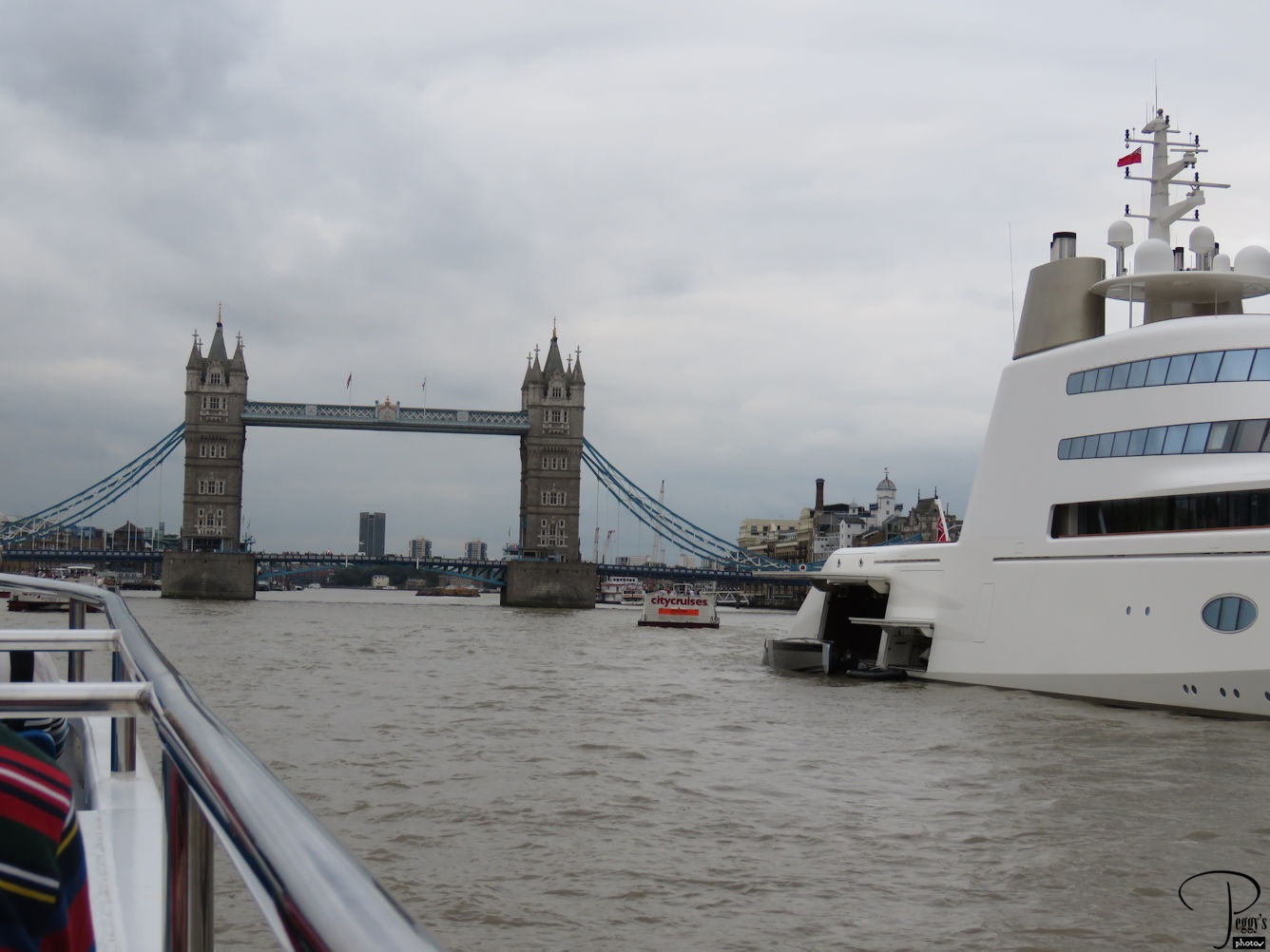 After visiting the Tate Modern, I got on the hop–on hop–off boat again. It traveled from the Tate to the Tower Bridge and then returned to its original destination, Westminster Pier. From there, I took a taxi back to my hotel as I forgot to map out how I would get back to it by bus from where I was. It was a good day.
I have put my walk from Buckingham Palace, the boat ride, and the Tate Modern on a slideshow. Go to
http://www.peggysphotos.com/london–to–and–on–the–thames/
(Slide Shows, Western Europe, England, "London: To and On the Thames").

The Tower of London
© Copyright 2018 Peggy's Photos