Breakfast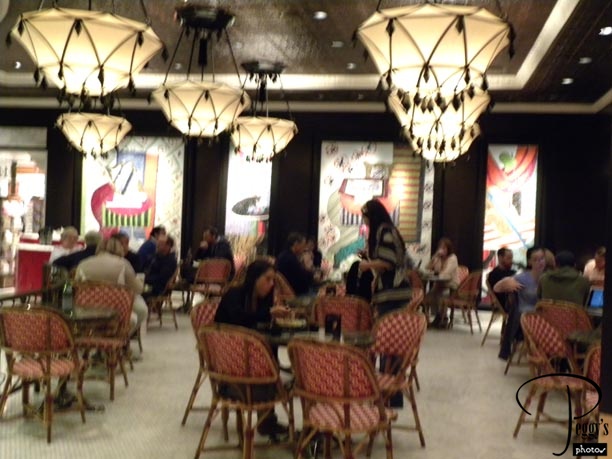 Today, Jane, one of my best friends who lives in Las Vegas, Meg, and I took a day trip to Zion National Park in Utah. First, breakfast. Only one cafe was open at our hotel at an earlier enough hour for breakfast. Pink Tours was to pick us up at 7:45 a.m.

Breakfast
Breakfast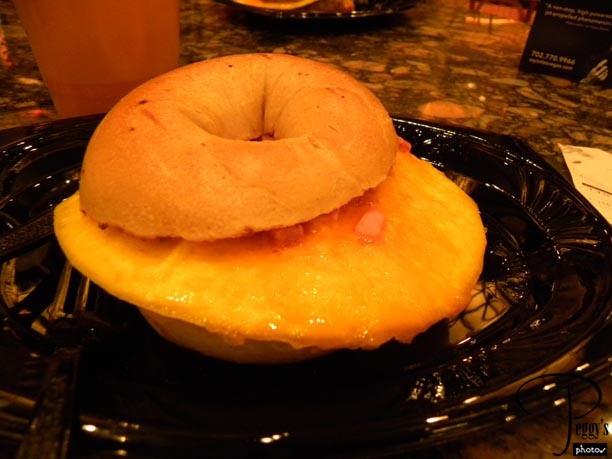 The cafe offered breakfast pastries and some partially ready–made protein items. We felt like we needed protein and ordered scrambled eggs on a bagel. It tasted just a bit better than it looked.

Breakfast
Zion National Park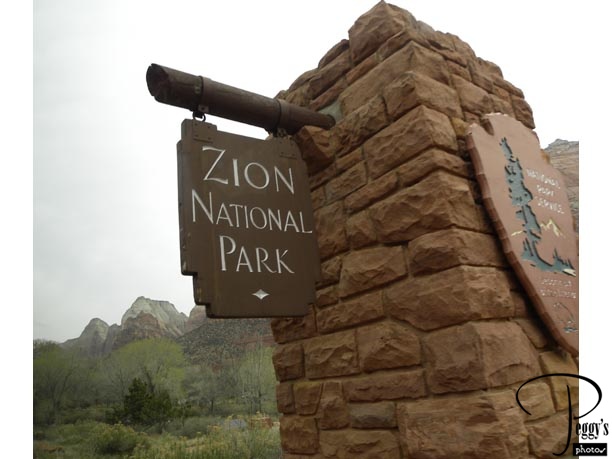 I had been wanting to visit Zion National Park for a long time. I signed up for a tour there the last time I was in Las Vegas, but since I was the only one signed up, the tour didn't go. Two people are the minimum for the tour to run. This time we were three, so it was a go. Zion is a three–hour drive from Las Vegas, traveling from Nevada, through a small section of Arizona, and then on to Utah––a three–state tour. It was lucky that we had planned this trip in March as from April 1 to October 30 vehicles are not allowed in the park and you have to get  around then on a shuttle.  The rock formations of Zion have been formed by waters from the Colorado Plateau, specifically the Virgin River. After flowing through Zion, the Virgin River makes it way to Lake Mead outside Vegas. At the Grand Canyon, you look down at the rock formations, but at Zion, you look up at them: I had read that the top of the Grand Canyon is the bottom of Zion––they are both part of the same ecological system.

Zion National Park
Zion National Park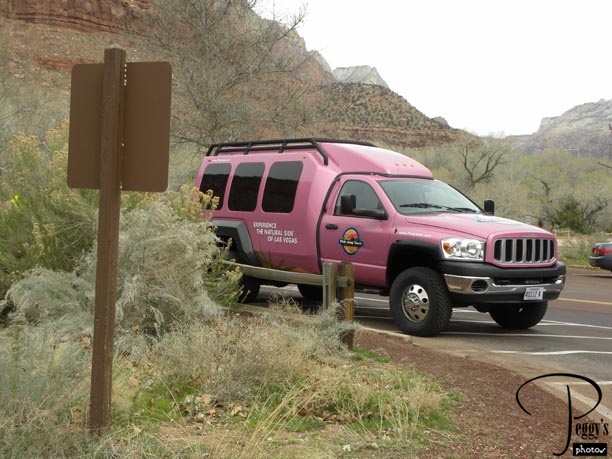 Our Pink Tours bus, exit is through the rear––watch your head! Our tour guide told us why the Pink Tours' buses are bright pink. The owner of the tour company went to Oahu and was very impressed by the bright pink color of the Royal Hawaiian Hotel on Waikiki Beach––it attracted attention and that is what the owner wanted his buses to do.
Zion National Park
Zion National Park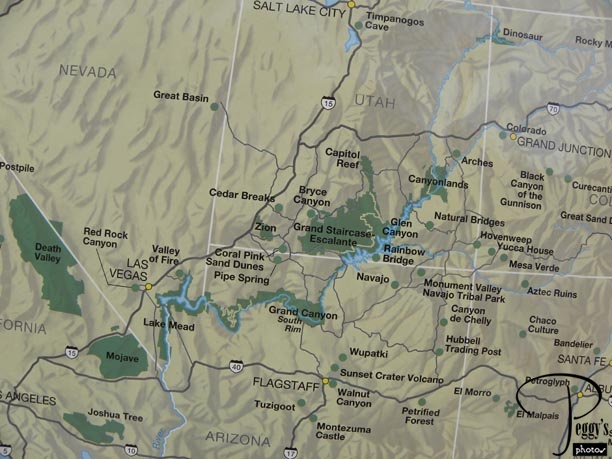 Map of the area from Las Vegas to Zion National Park and beyond.
Zion National Park
Zion National Park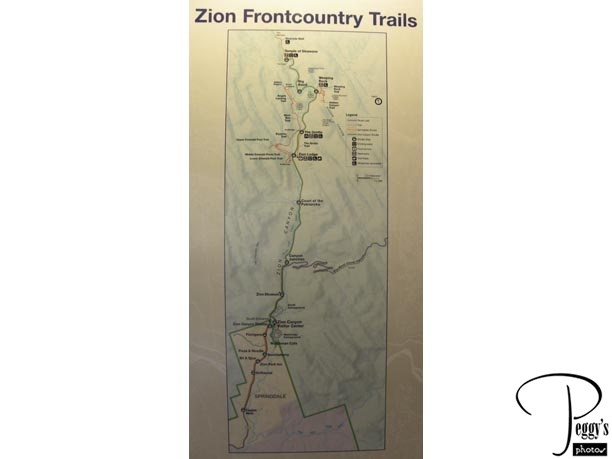 You can do a lot of hiking in Zion. Map of the Frontcountry Trails. We drove from the bottom of the map to the top and then down again.
Zion National Park
Zion National Park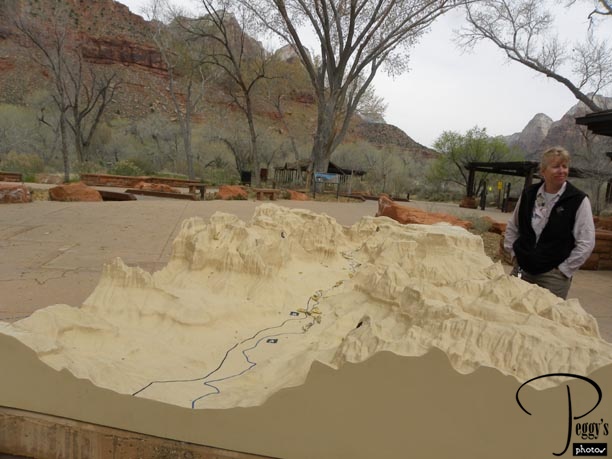 A model of Zion National Park. Our great tour guide Carol is in the photo. Two slide shows of covering our trip to Zion, at Zion, and home from Zion appears under Slide Shows, Las Vegas Side Trips.

Zion National Park
© Copyright 2018 Peggy's Photos