Day 6: Cairns to Melbourne
Cairns Walk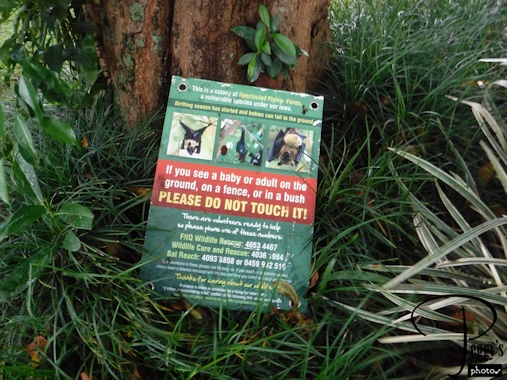 I took a short walk around Cairns this morning before we would be leaving to fly to Melbourne, where we would spend the last two nights of our tour. It was warm, humid, and drizzling on my walk, but really very nice as we don't have this type of weather in Los Angeles. I could tell I was in the Australian tropics. Photo: sign I saw on my walk near one of the trees with many fruit bats hanging on it: "If you see a baby or adult on the ground, on a fence, or in a bush, PLEASE DON'T TOUCH IT."

Cairns Walk
On a Side Street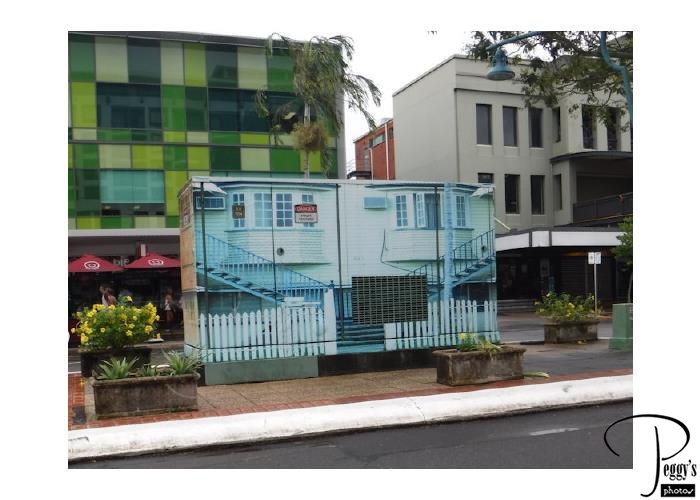 An interesting facade in the middle of the street.

On a Side Street
Didjeridoo Specialists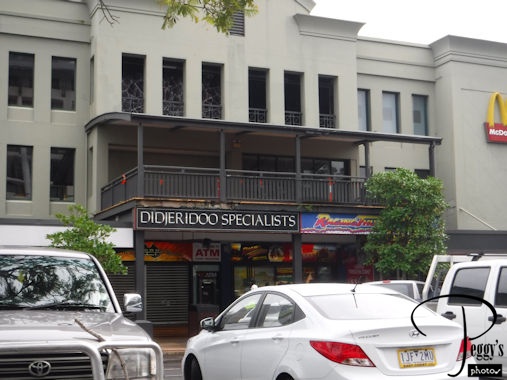 Another way to spell "didgeridoo"? Also spelled "didjeridu," a wind instrument developed by indigenous Australians.

Didjeridoo Specialists
Pretty Woman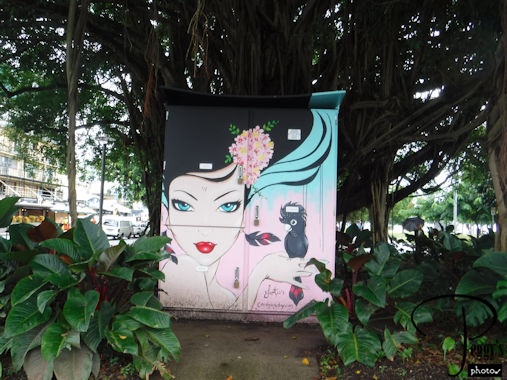 A pretty woman seen on my walk.
Pretty Woman
Australian Bird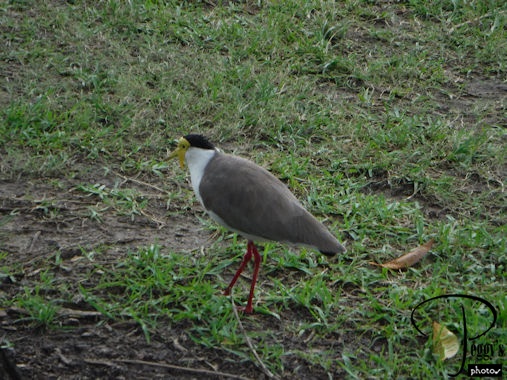 A bird in the park.

Australian Bird
Cairns Beach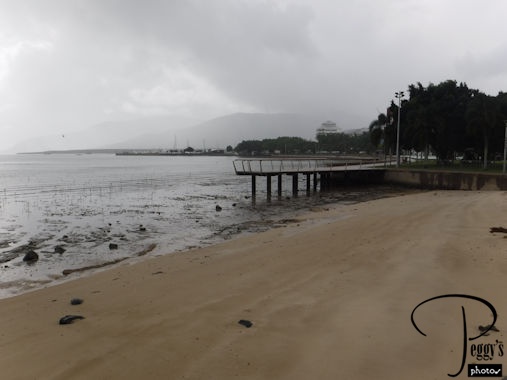 Not very inviting water to swim in here. There is a large public pool here called the Cairns Esplanade Lagoon to swim in.

Cairns Beach
Cairns Beach
A seagull in the water.

Cairns Beach
Olympic Torch Monument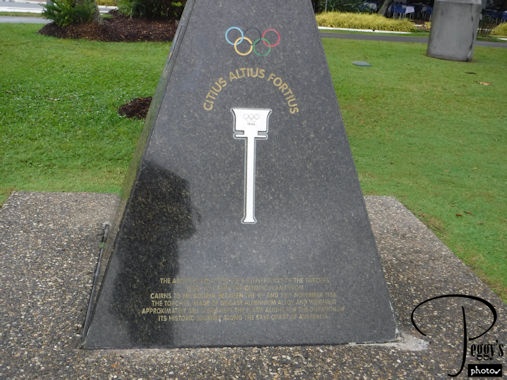 This granite monument on the Cairns Esplanade commemorates the Olympic Torch Relay between Cairns and Melbourne before the 1958 Olympics that were held in Melbourne.
Olympic Torch Monument
Olympic Torch Monument
On November 2, 1956, on the grounds of the Temple of Hera at Olympia, Greece, the Olympic flame was lit, then runners carried it to Athens. There it was transferred to a Qantas jet and flown to Darwin, Australia. From Darwin, it was transported by a Royal Australian Airforce jet to Cairns.

Olympic Torch Monument
Olympic Torch Monument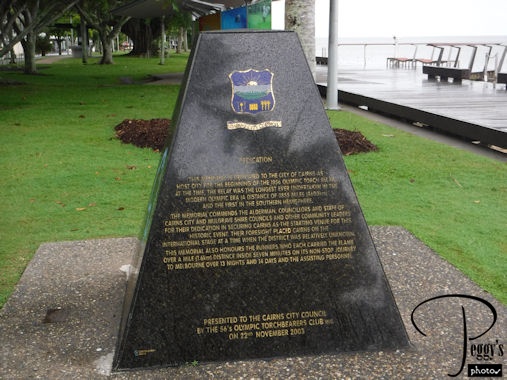 Another side of the monument. With Cairns as the host city for the start of the Australian torch run and Melbourne as the end city, it was the longest ever relay undertaken in the modern Olympic era––a distance of 2855 miles (4,600 m).

Olympic Torch Monument
Olympic Torch Monument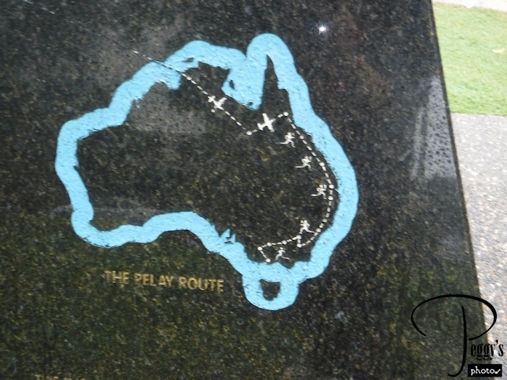 The route the flame took after it arrived in Australia to the lighting of the cauldron in Melbourne.
In midmorning, we departed Cairns to fly to Melbourne, a flight taking a bit less than 3 1/2 hours and the fourth flight taken on our tour. We would stay in Melbourne for two nights. Tonight we had our farewell tour dinner as the next night we had an optional tour to take.

Olympic Torch Monument
© Copyright 2018 Peggy's Photos