Queenstown: The Town, Kiwi Birdlife Park, Skyline Gondola
Queenstown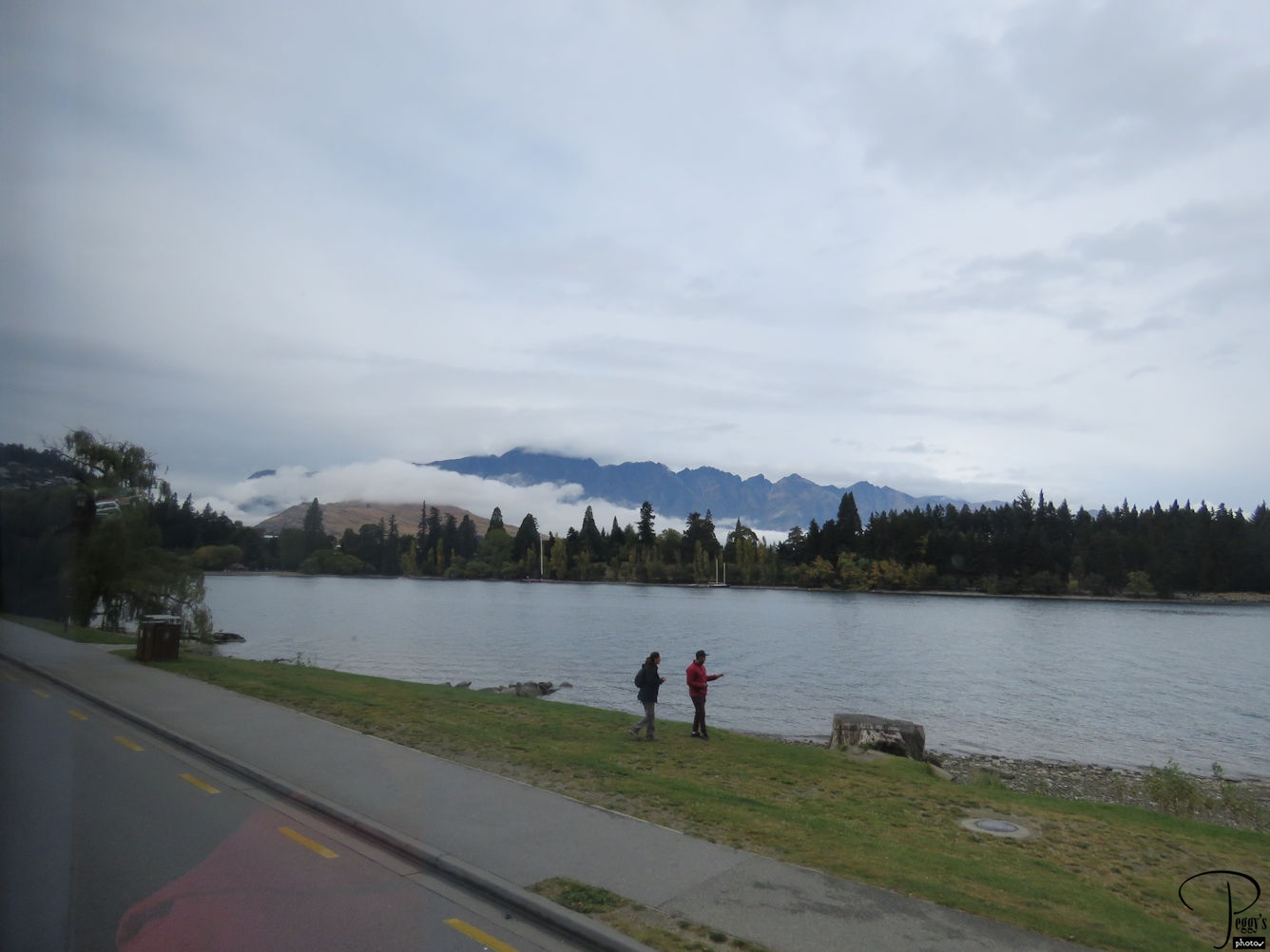 We flew to Queenstown on the South Island from Auckland on the North Island, the first of four flights that we would take on our tour. Queenstown is located on Lake Wakatipu. The Remarkables mountain range is in the background. Queenstown is known for its adventure sports: bungee jumping, jet–boating, sky diving, luge, skiing in the winter, etc.

Queenstown
Queenstown
The resort town is compact and very pleasant to walk around. It is full of restaurants and stores. An unusual occurrence happened here. Carolyn, one of my tour mates who I was walking around with, wanted to go to Starbucks to buy some gifts. Before my trip, a book club friend told me that she would be in New Zealand and Australia at the same time I was but on a different tour. For us to see each other many miles from home would be that we would both be in the same city or town on the same day and that we would be in exactly the same place in that city or town at exactly the same time. That is what happened in Starbucks. My friend and I met up. Definitely a fun thing to happen. As coincidences happen, we ran into each other again in Australia––same town, same place, same time.
Queenstown
Queenstown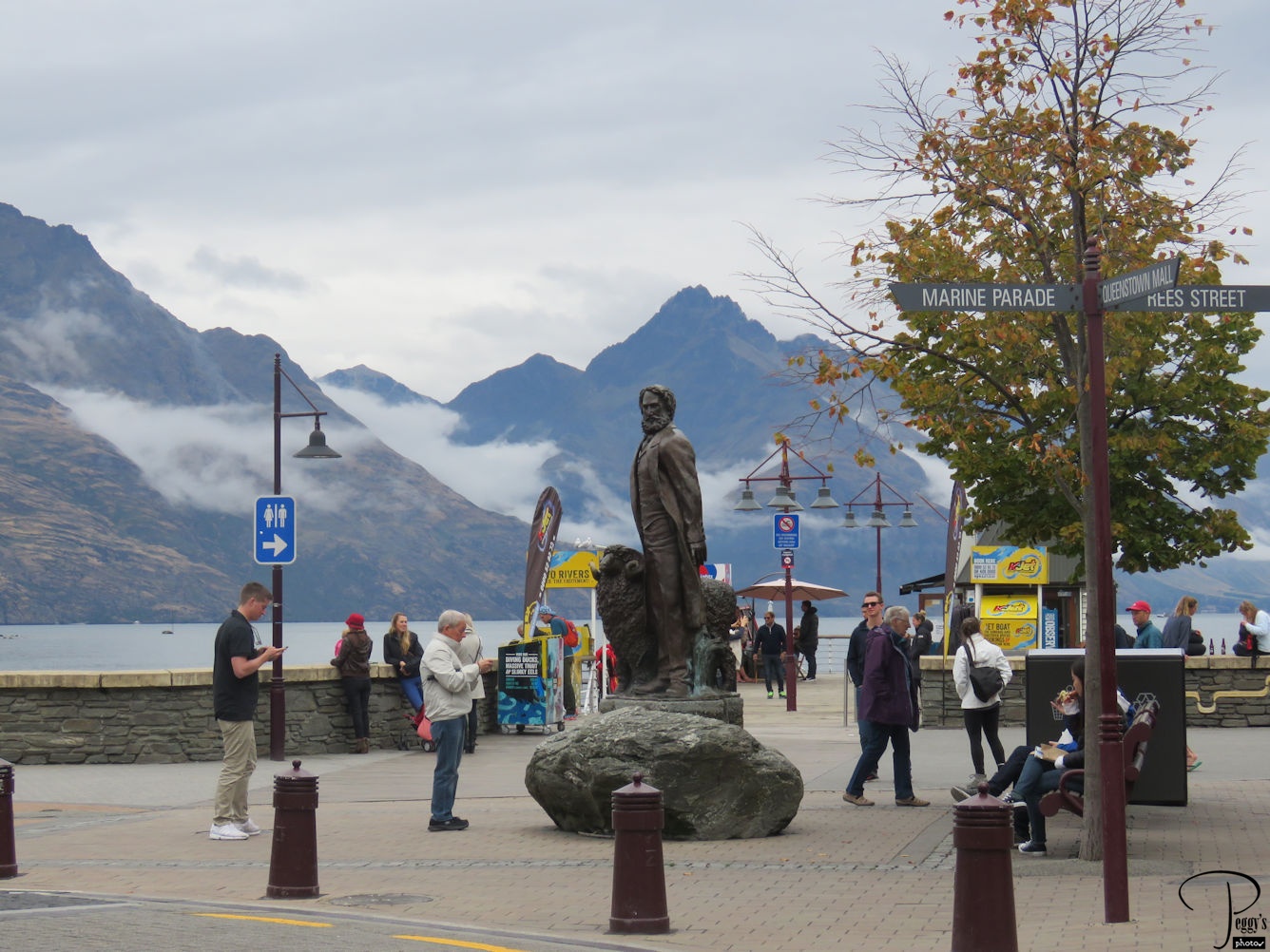 The town extends to the harbor with a view of the Remarkables.

Queenstown
Kiwi Birdlife Park
Carolyn and I took a taxi later from our hotel to the Kiwi Birdlife Park as we were interested in seeing a real life kiwi. Kiwis are native to New Zealand and New Zealanders are called Kiwis after their national bird. We first attended a conservation show.

Kiwi Birdlife Park
A Kiwi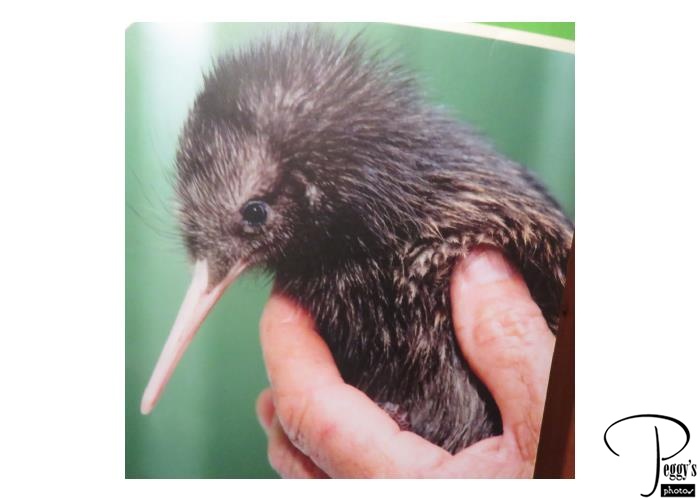 This is a photo of a photo of a kiwi. We did see some live kiwis in a nocturnal house––kiwis are nocturnal, only coming out in the dark. No photos of the real kiwis were allowed as camera flashes, which would be needed as the nocturnal house was very dark, would spook them.

A Kiwi
Skyline Gondola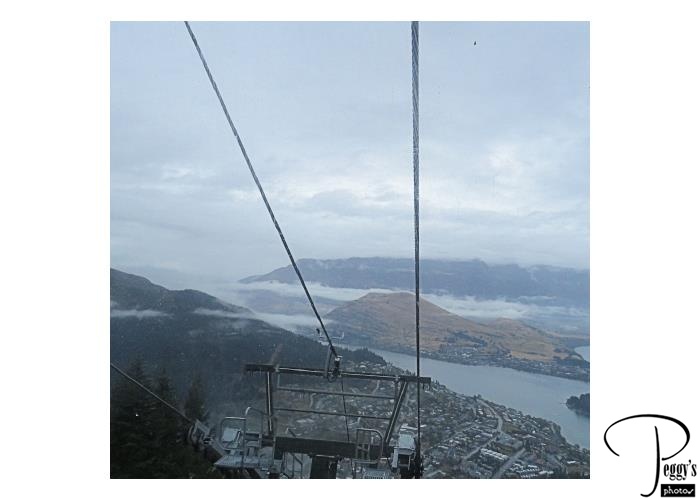 After seeing the kiwis, we took the Skyline Gondola up the mountain. Photo of Queenstown taken from the gondola.
Skyline Gondola
View from the Top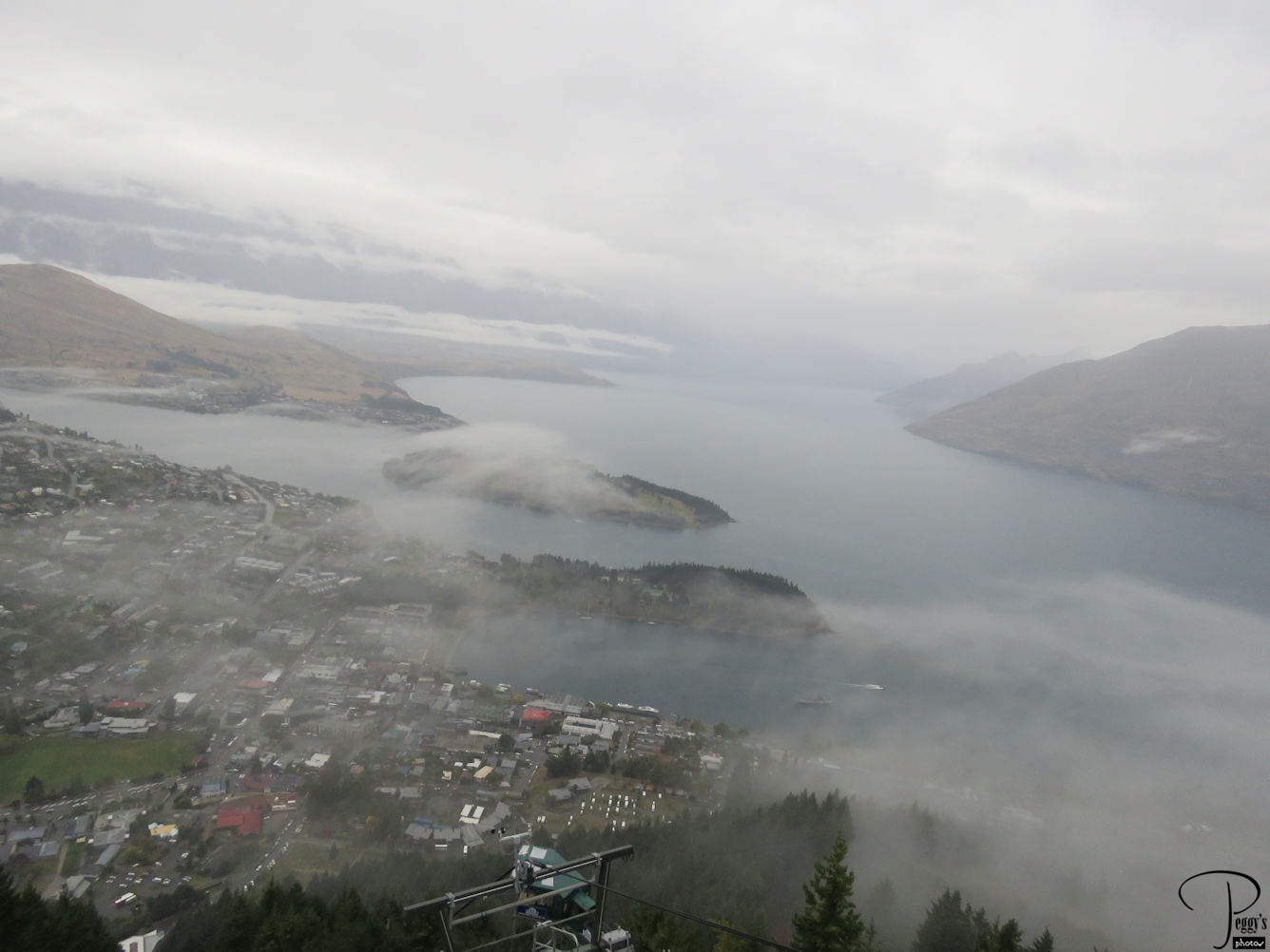 At the top, there was an observation deck from which to take photos of Queenstown down below. We had a very good buffet dinner before going back down on the gondola.
I have put my photos of Day 3 in Queenstown on a slideshow. Go to
http://www.peggysphotos.com/queenstown–the–town/
(Slide Shows, Australia/New Zealand, New Zealand, "Day 3: Queenstown: The Town).
View from the Top
© Copyright 2018 Peggy's Photos