Day 13: Car Ferry from Stockholm to Helsinki
Car Ferry Map
Late this afternoon, we left Stockholm on a car ferry that would take us overnight to Helsinki, Finland. I think we only made one stop, at the Aland Islands, for the ship to be able to offer duty–free items. We left Stockholm late afternoon and arrived in Helsinki early morning.

Car Ferry Map
Our Car Ferry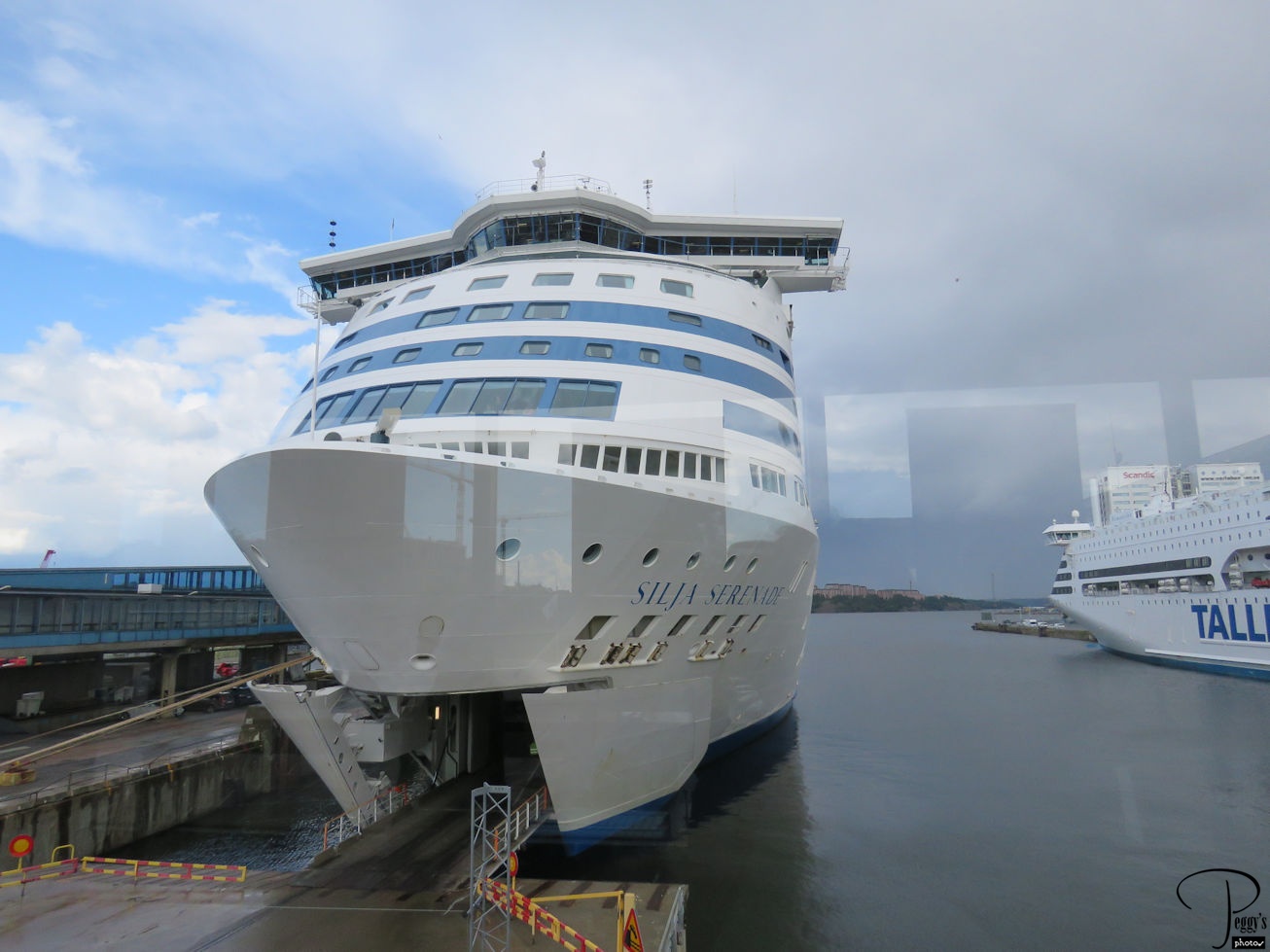 Our car ferry was much larger than the one that we took from Oslo to Copenhagen and was part of the Tallink Silja Line.

Our Car Ferry
Cabin Mixup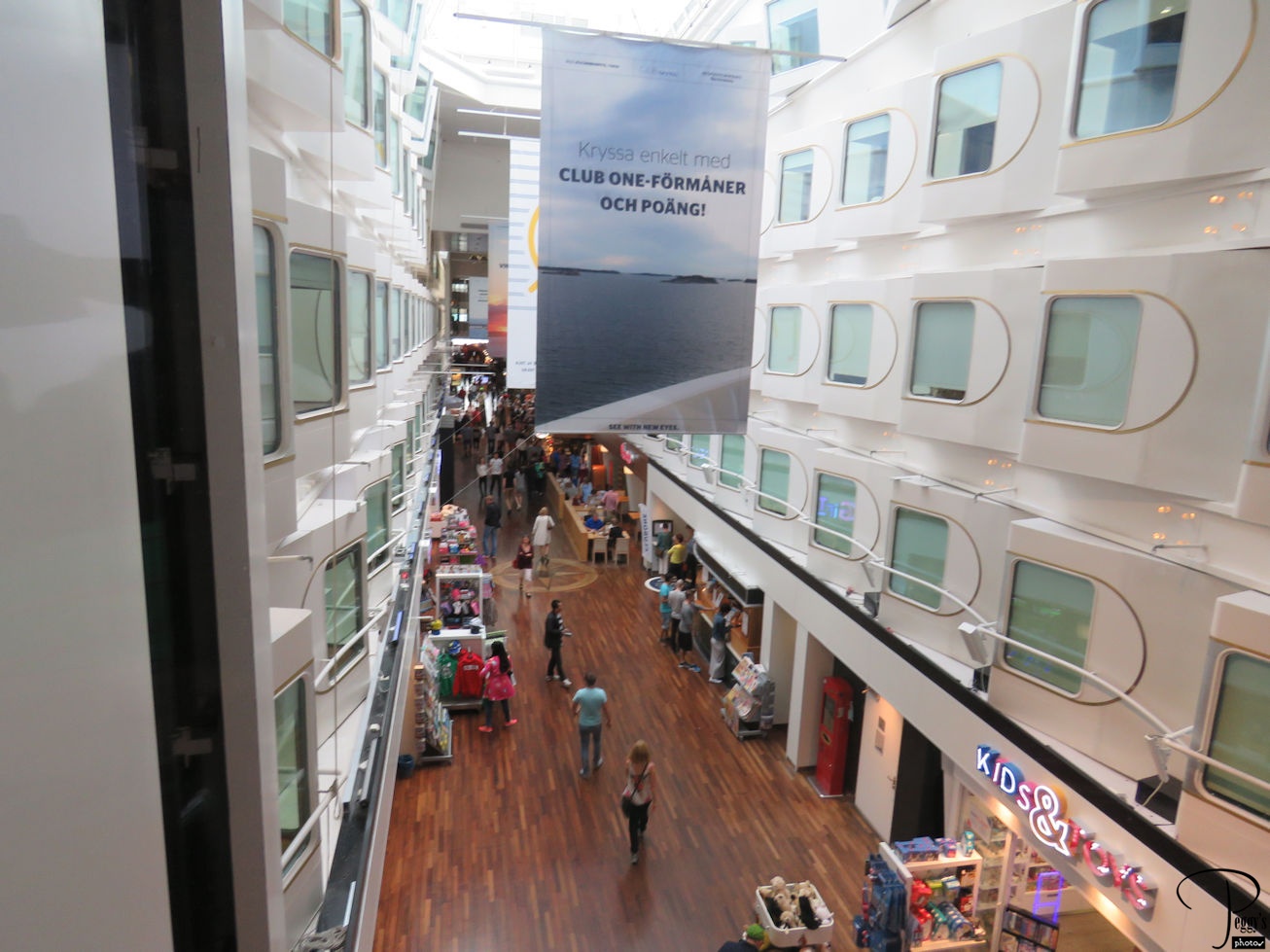 Somehow, for about one–third of our tour group, the cabin assignments got very mixed up. People who were supposed to have two to a cabin were assigned single cabins. Then people who were supposed to have single cabins were assigned to double cabins. But my cabin assignment was the very worse. I used my keycard to get into my assigned cabin and very surprisingly was saying hello to a married couple on our tour. They were as surprised as I was when I entered the cabin. None of us had signed up for this arrangement.
Having a surprise visit from someone entering your cabin could have resulted in a very embarrassing situation. Luckily it didn't.
Two of us went to the ship's office to get this straightened out. Luckily, Per was already there and also some of my other tour mates. At first, the young woman in charge did not give a good indication that the cabin assignments would be worked out. She said all the cabins were booked and she would have to wait to see who didn't show up so she could reassign the cabins. But she did come through and I got my single cabin and the married couple didn't have to have a cabin guest.
My cabin was, I think, on the 9th deck facing the main area.

Cabin Mixup
The Car Ferry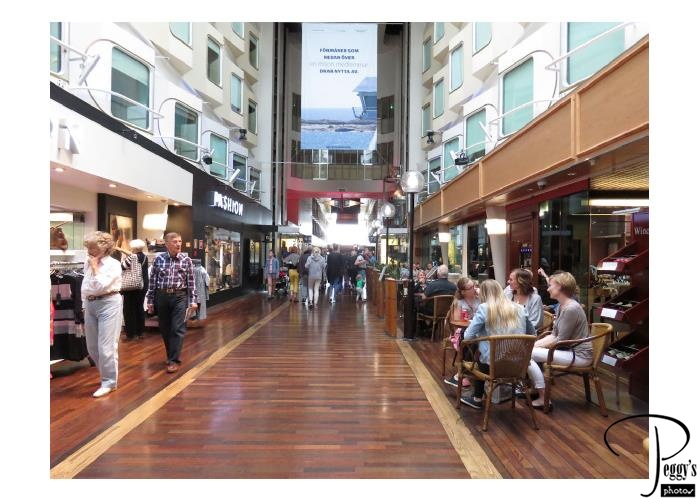 The car ferry had restaurants, stores, the duty free store, a nightclub and casino, areas for children's activities, and a good buffet. The main area shown in the photo resembled a mall.
The Car Ferry
Stockholm Archipelago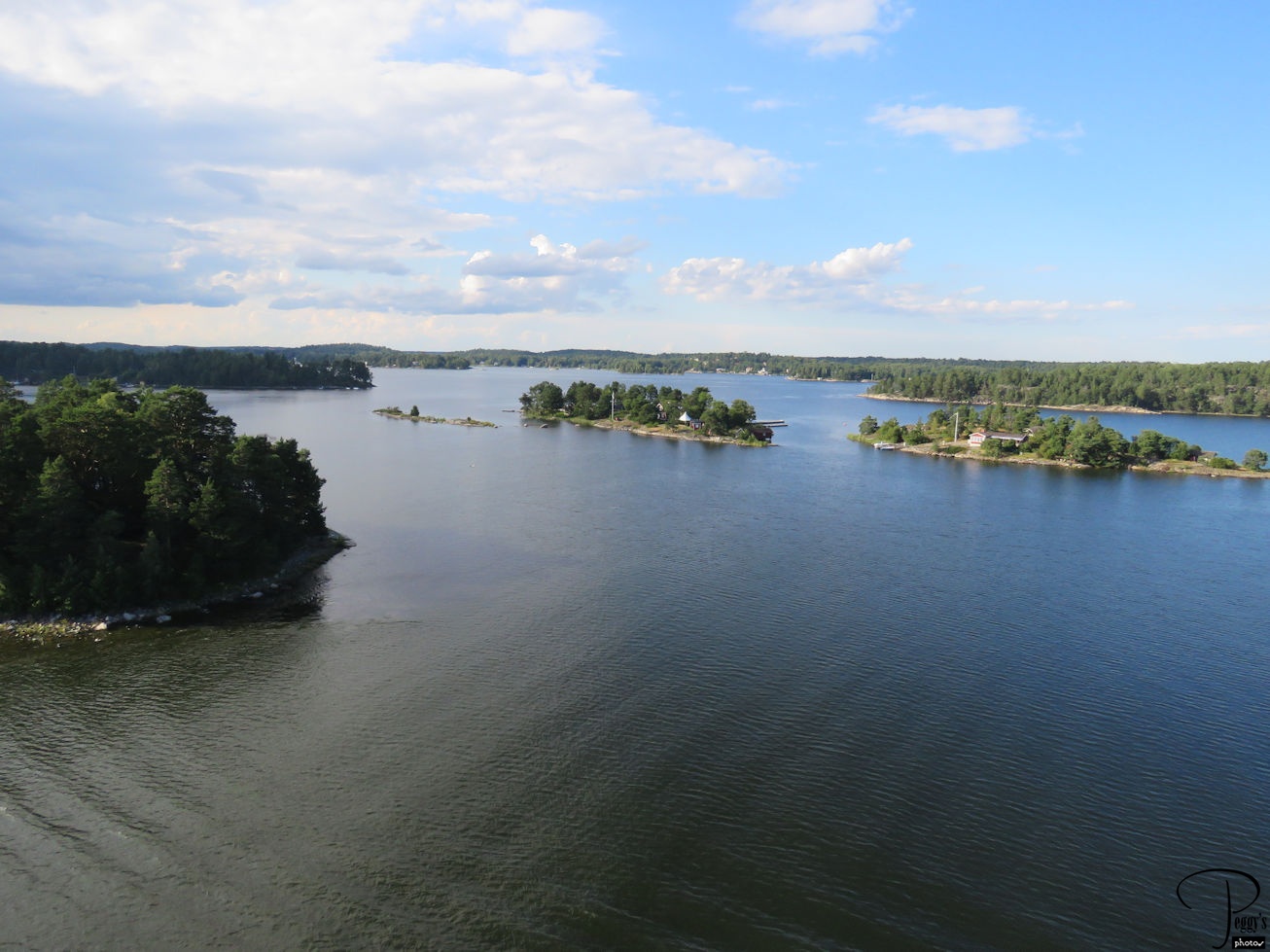 We sailed through the Stockholm archipelago which extends from Stockholm into the Baltic Sea. It is made up of about 30,000 islands, skerries (small rocky islands too small for habitation), and rocks.
Stockholm Archipelago
Stockholm Archipelago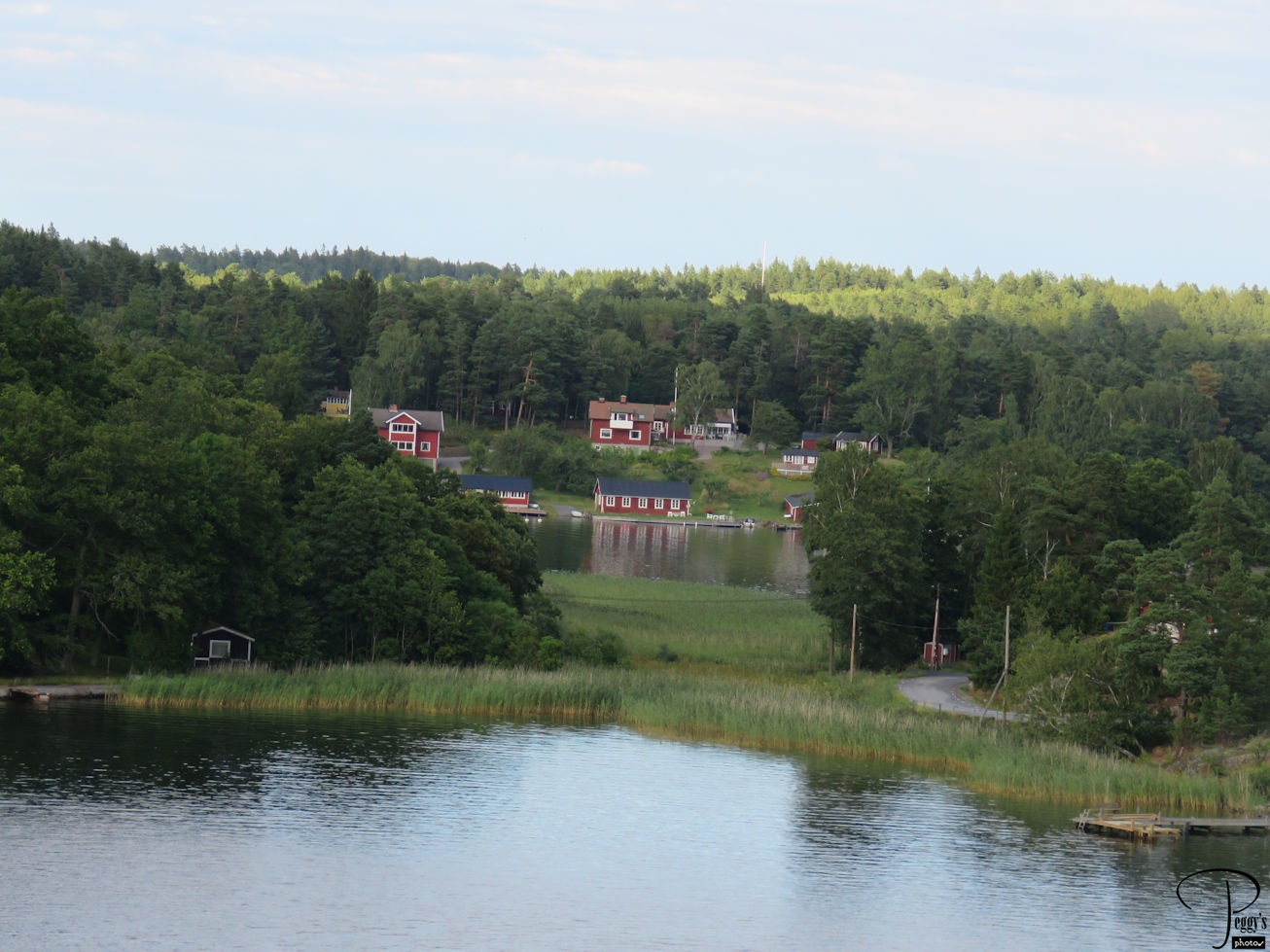 Many inlets and vacation homes in the archipelago.

Stockholm Archipelago
Stockholm Archipelago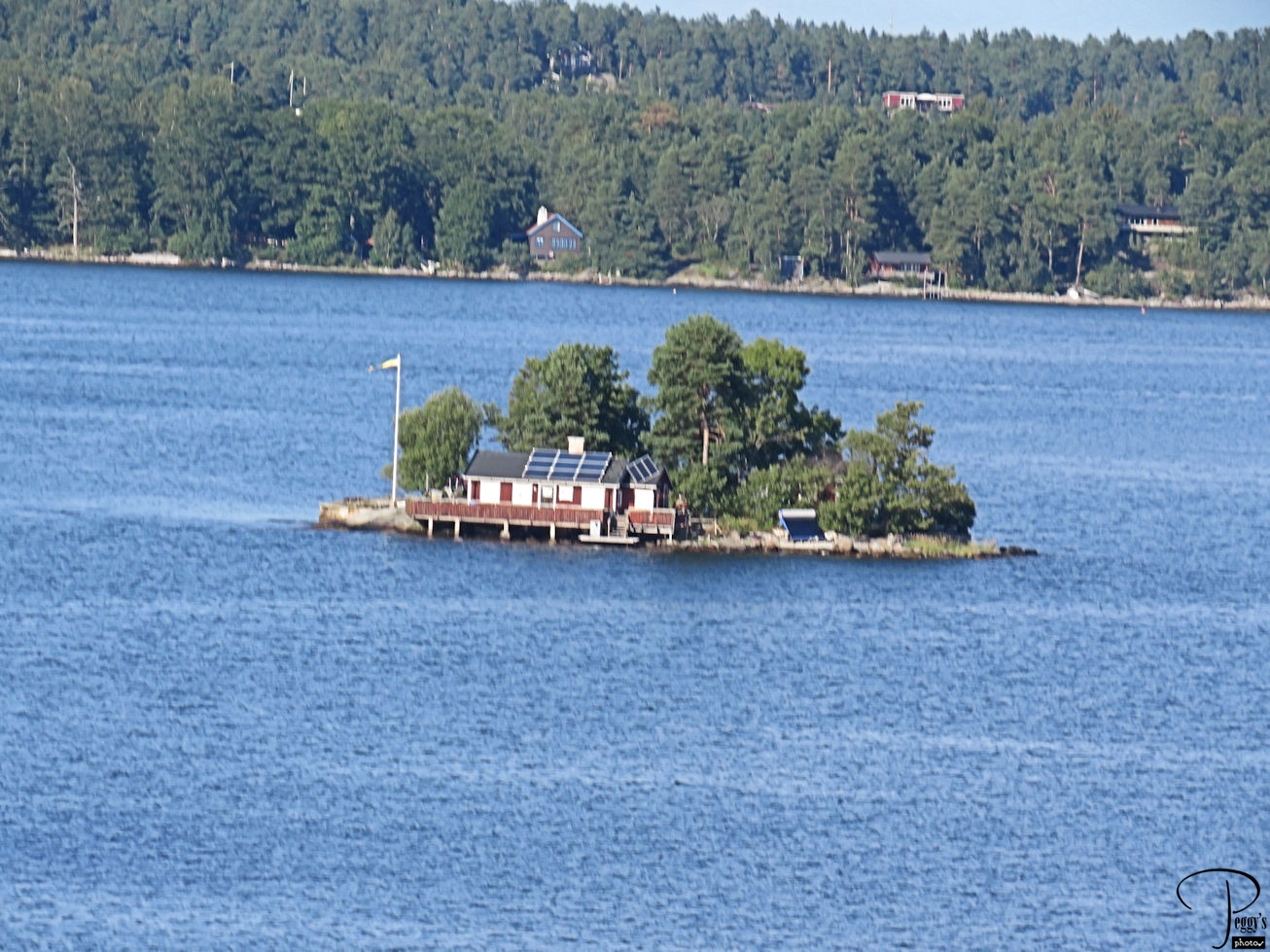 Also, some private islands.

Stockholm Archipelago
Stockholm Archipelago
Also, birds having their own private island.

Stockholm Archipelago
Coming into Helsinki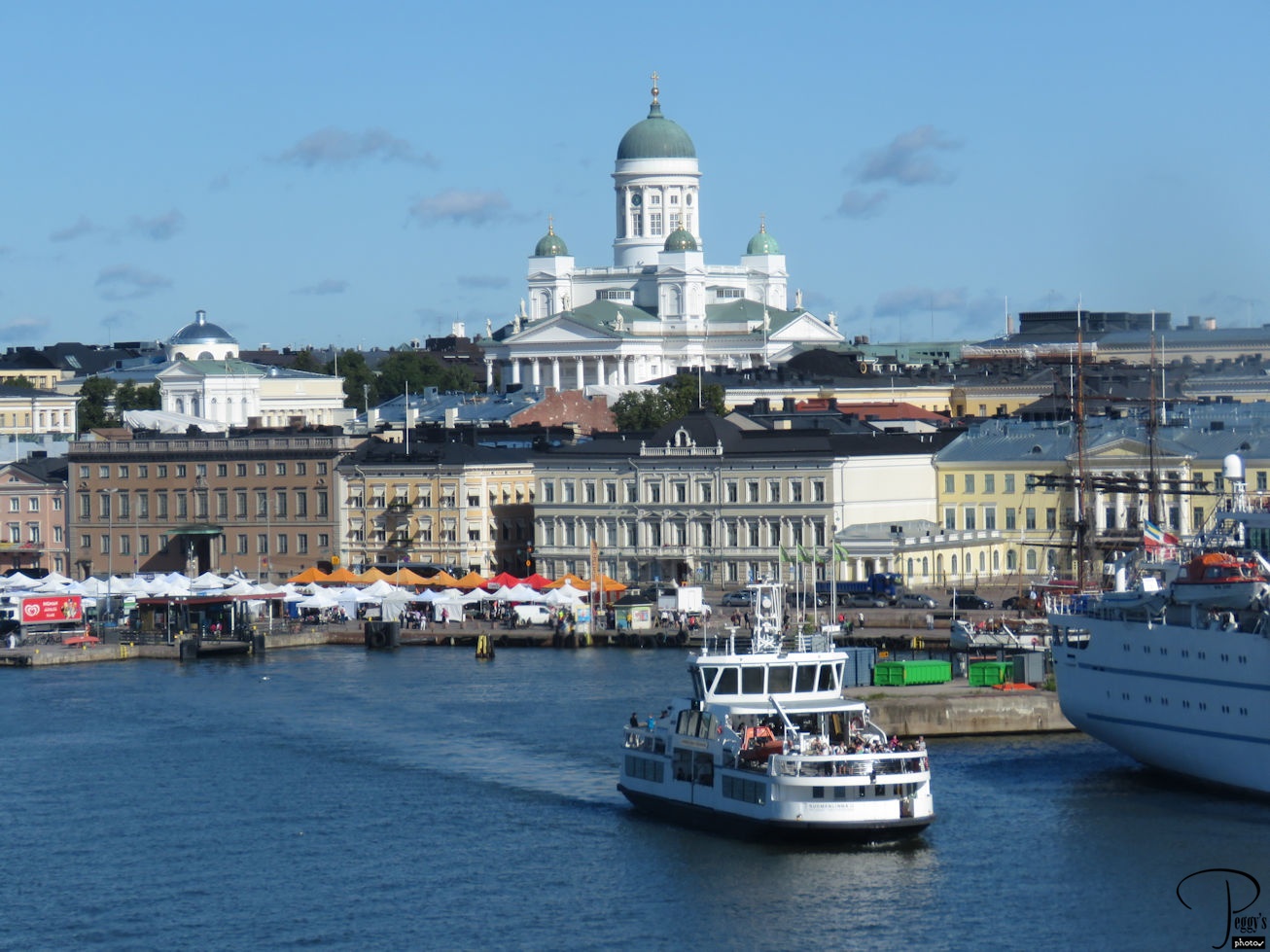 We arrived in Helsinki in the early morning.

Coming into Helsinki
© Copyright 2018 Peggy's Photos