Plitvice Lakes National Park
Hike in the Park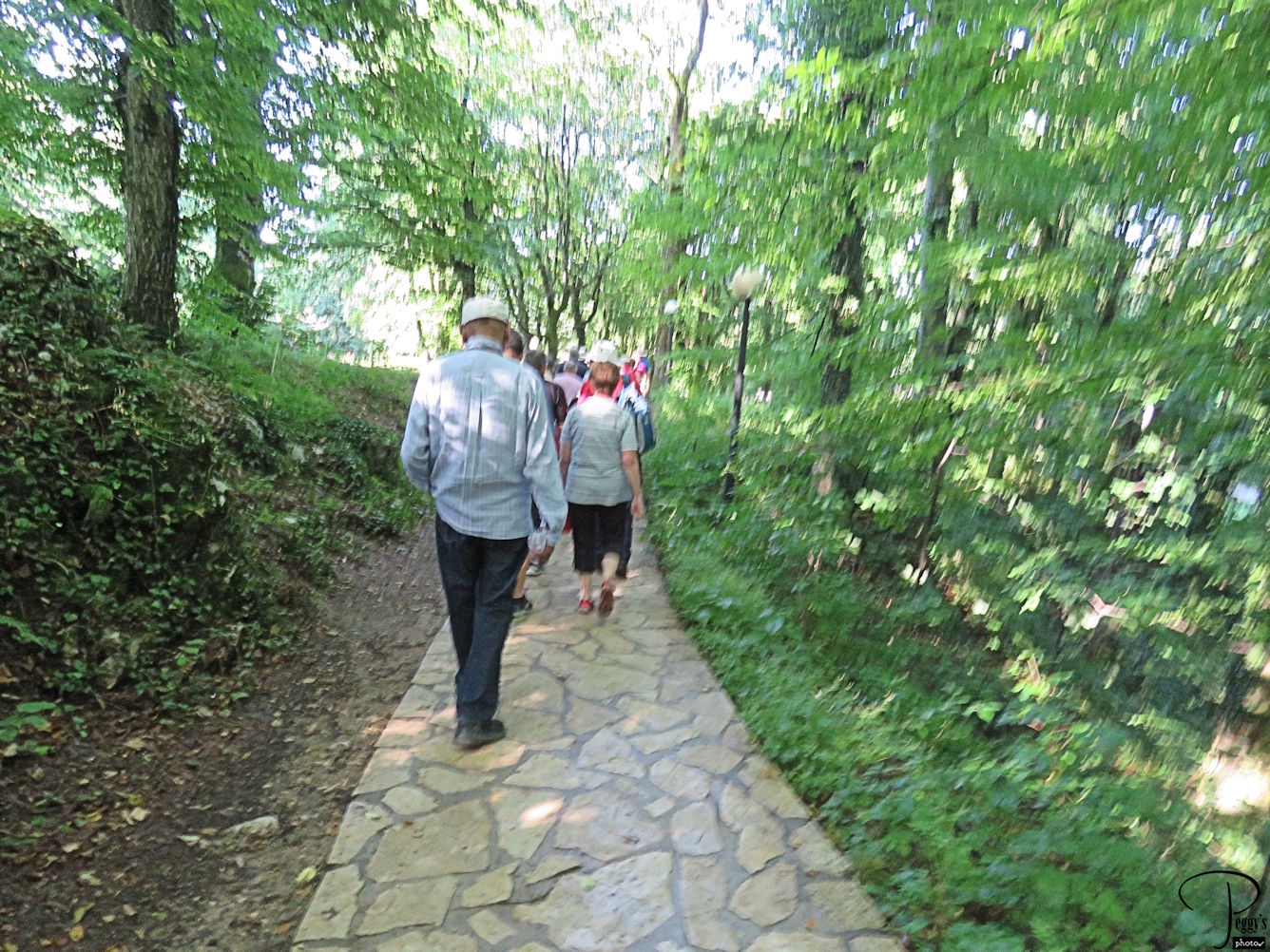 Starting our hike in Plitvice Lakes National Park, which is the largest national park in Croatia, It was founded in 1949 and covers 73,350 acres (197 sq. km). On Easter Sunday, 1991, the first shots of the Croatian–Yugoslavian War was fired in the Park. The Serbs occupied the park until 1995. Today, it is a very peaceful place.
Hike in the Park
Boat Ride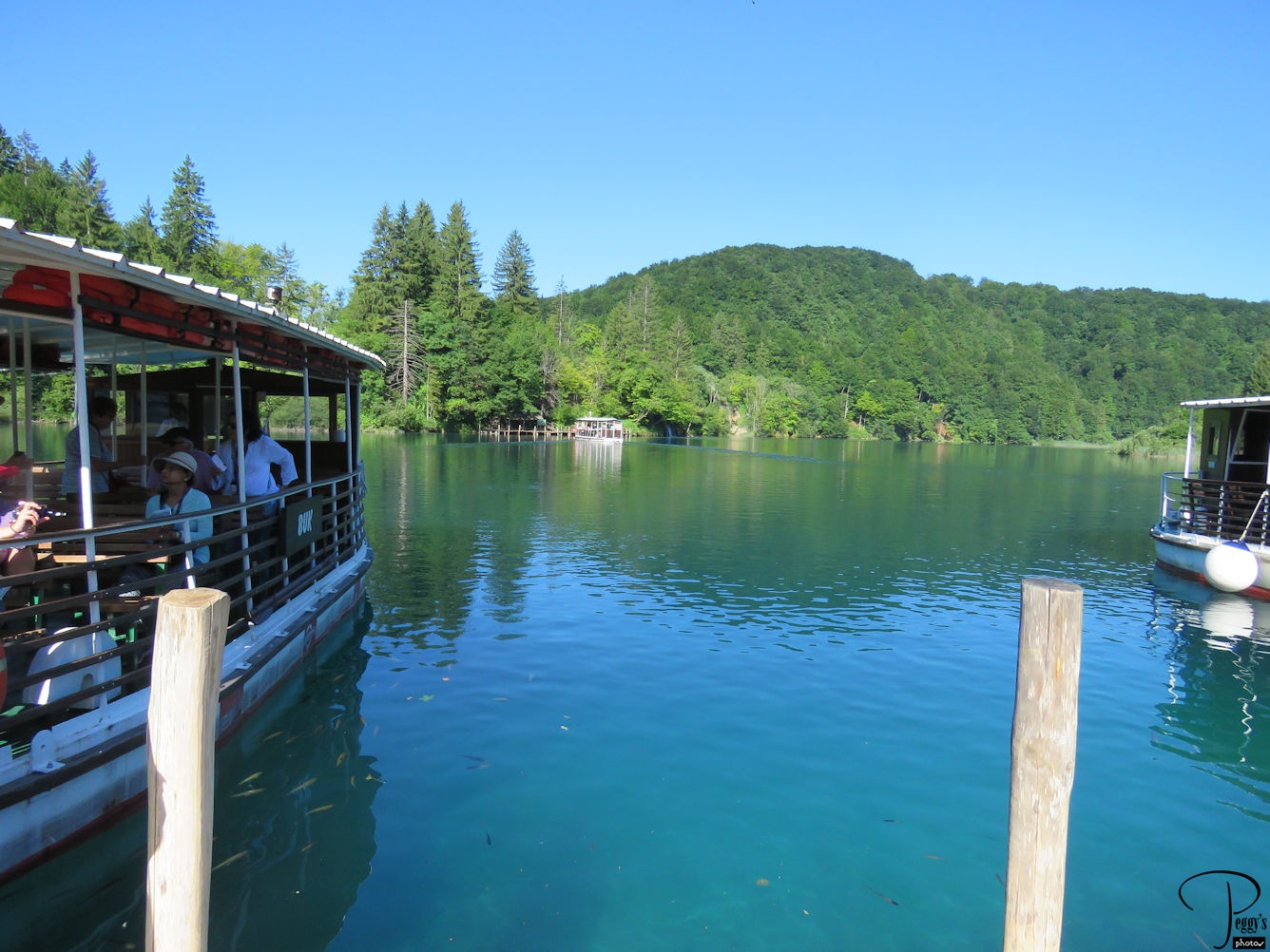 We took a boat across the lake and then another boat to take us to the start of the trail that we would hike on. There are 16 lakes in the park, all interconnected.

Boat Ride
Walking Along the Trail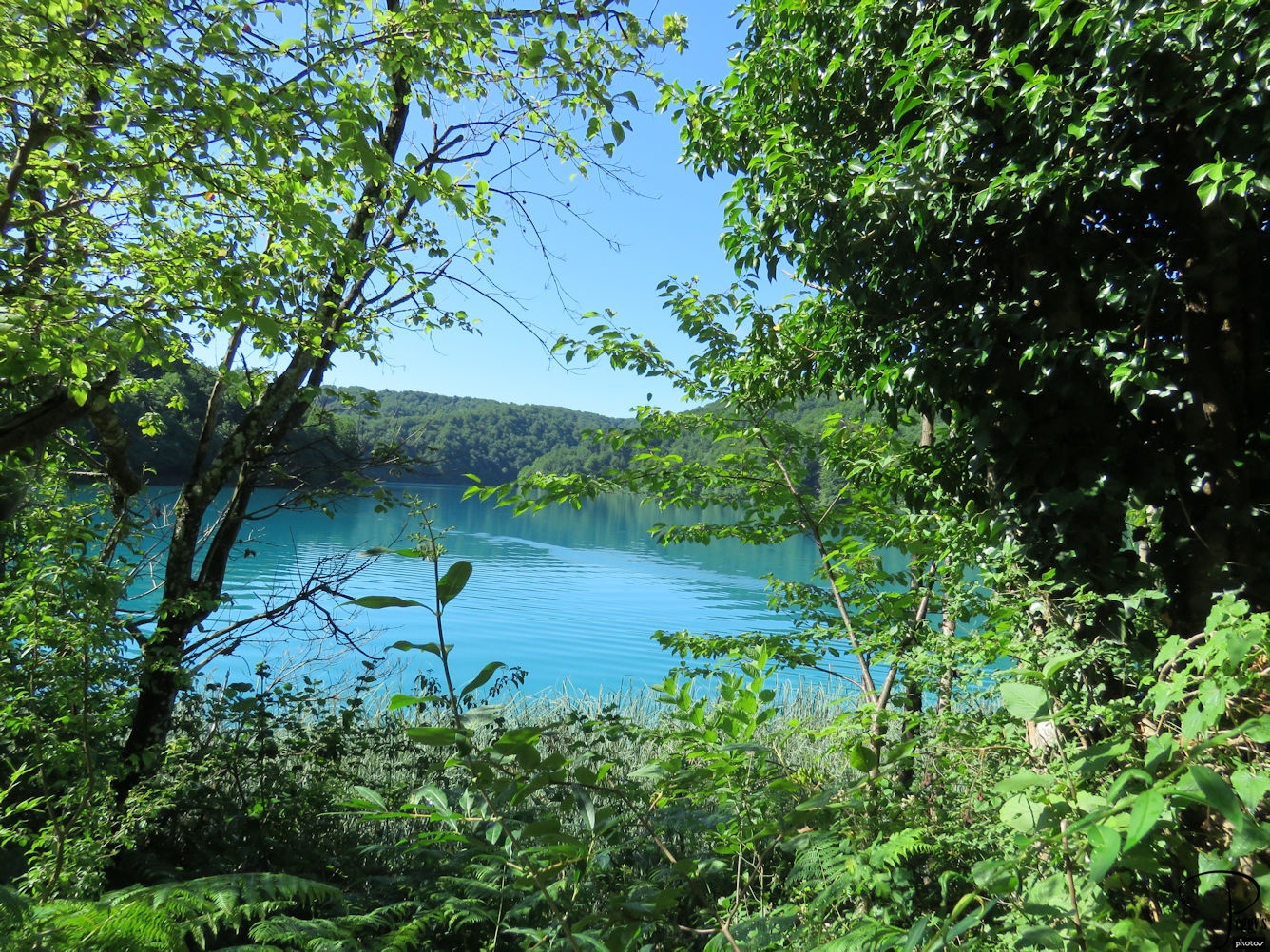 A lake along the trail.

Walking Along the Trail
A River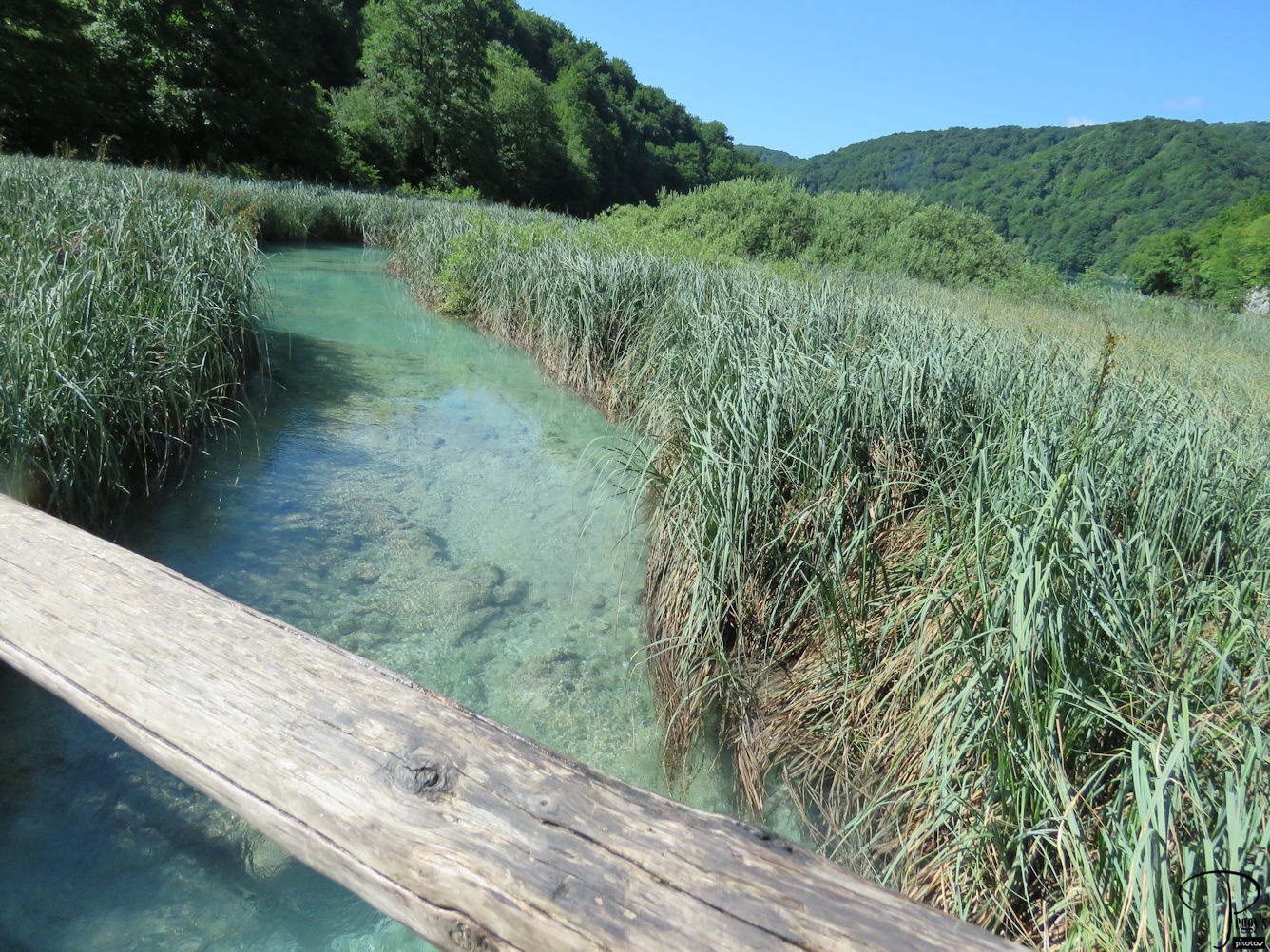 One of the interconnections between the lakes.

A River
A Waterfall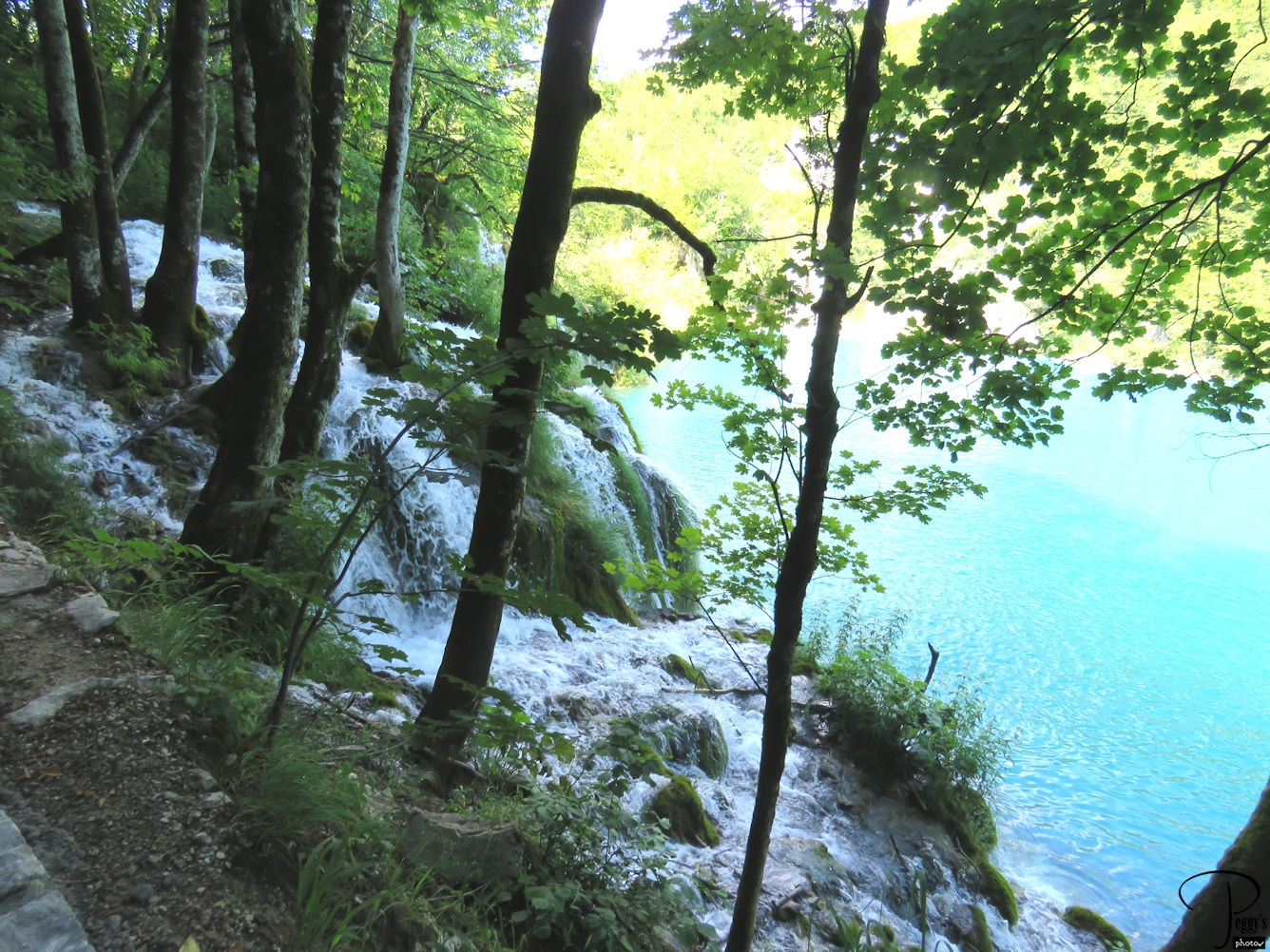 There were numerous waterfalls along the trail. I think this was the best one.

A Waterfall
A Waterall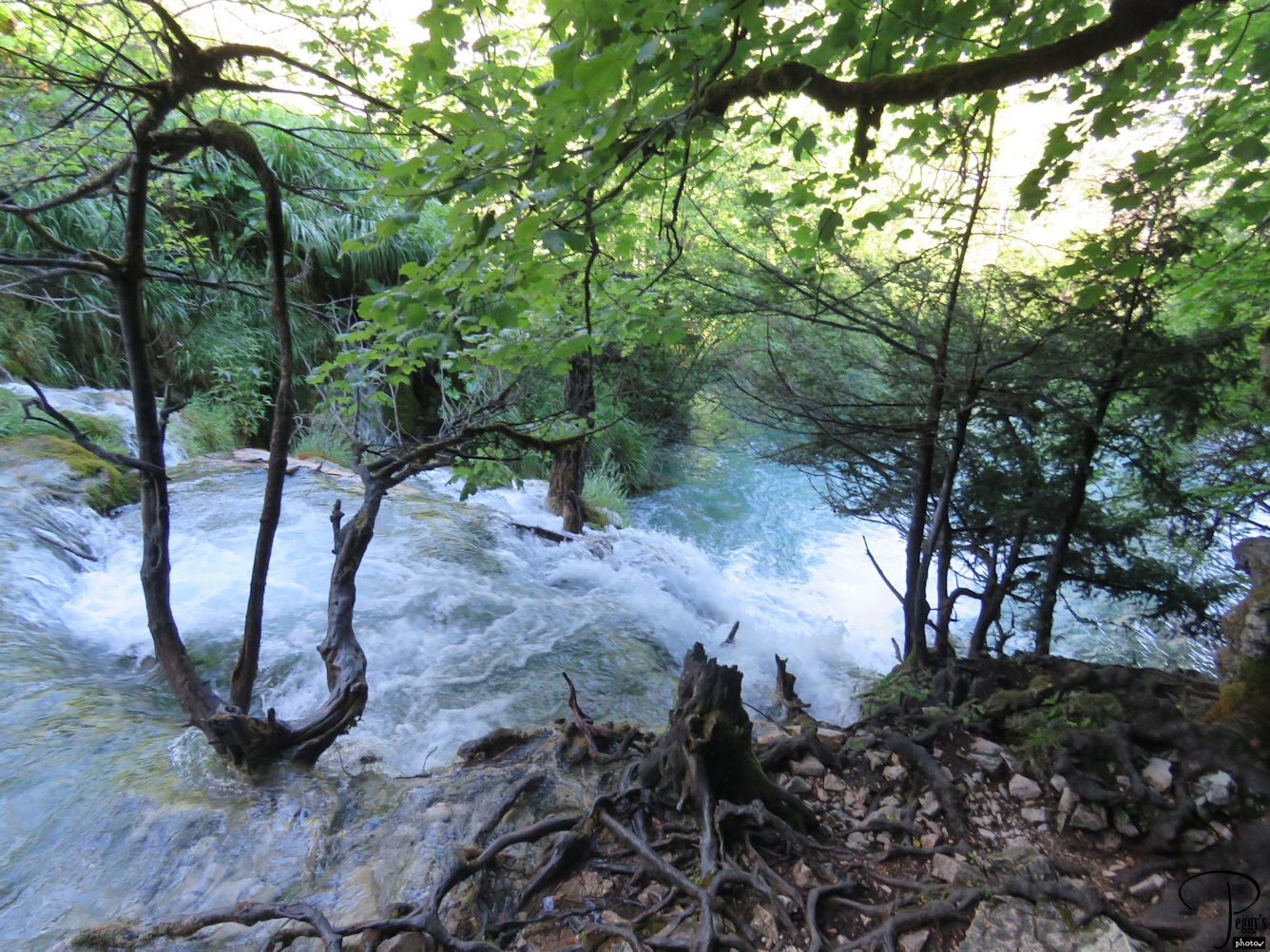 Another view of the same waterfall in the last photo.

A Waterall
More of the Trail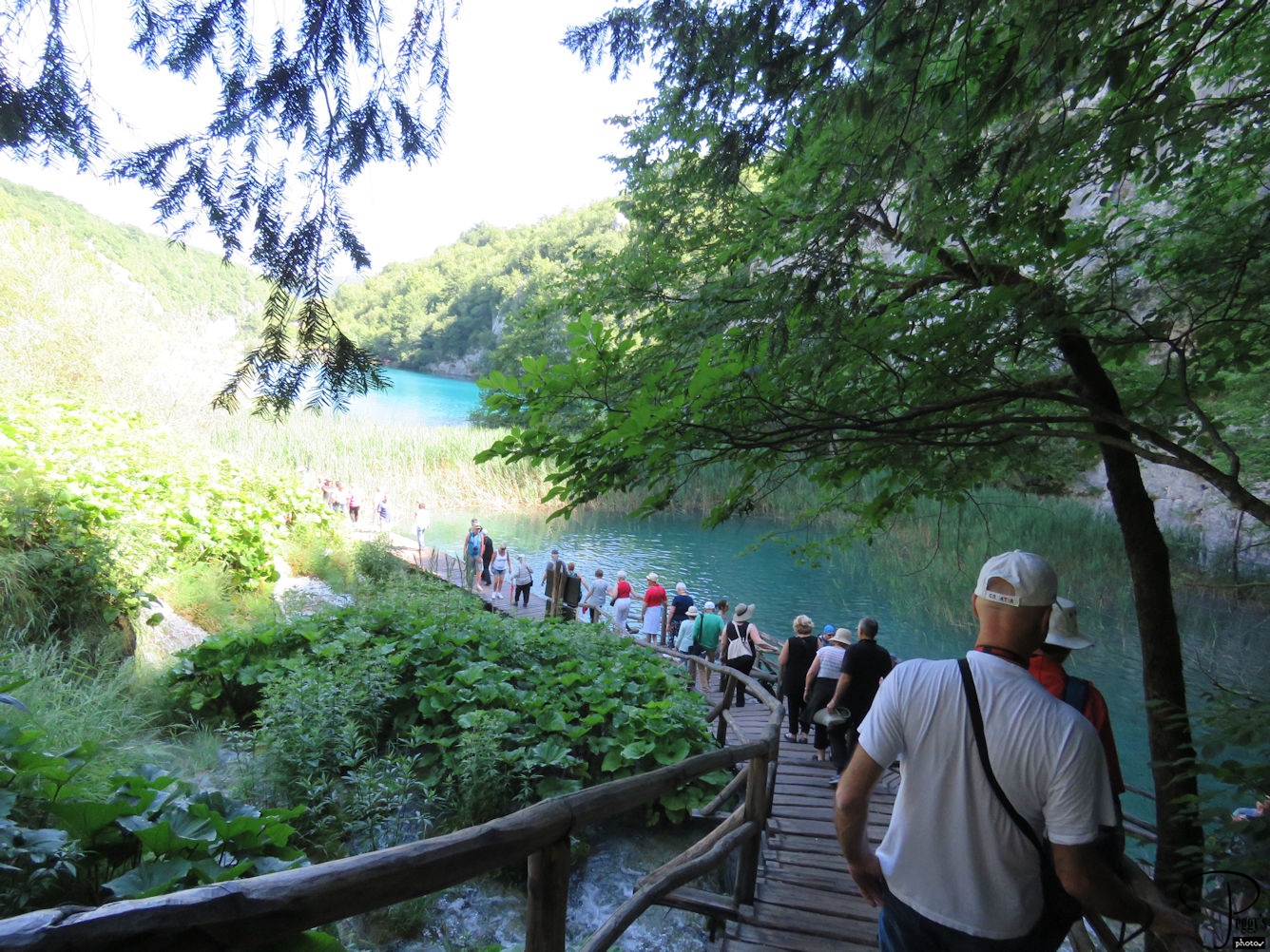 Farther along on the trail.

More of the Trail
Long Waterfalls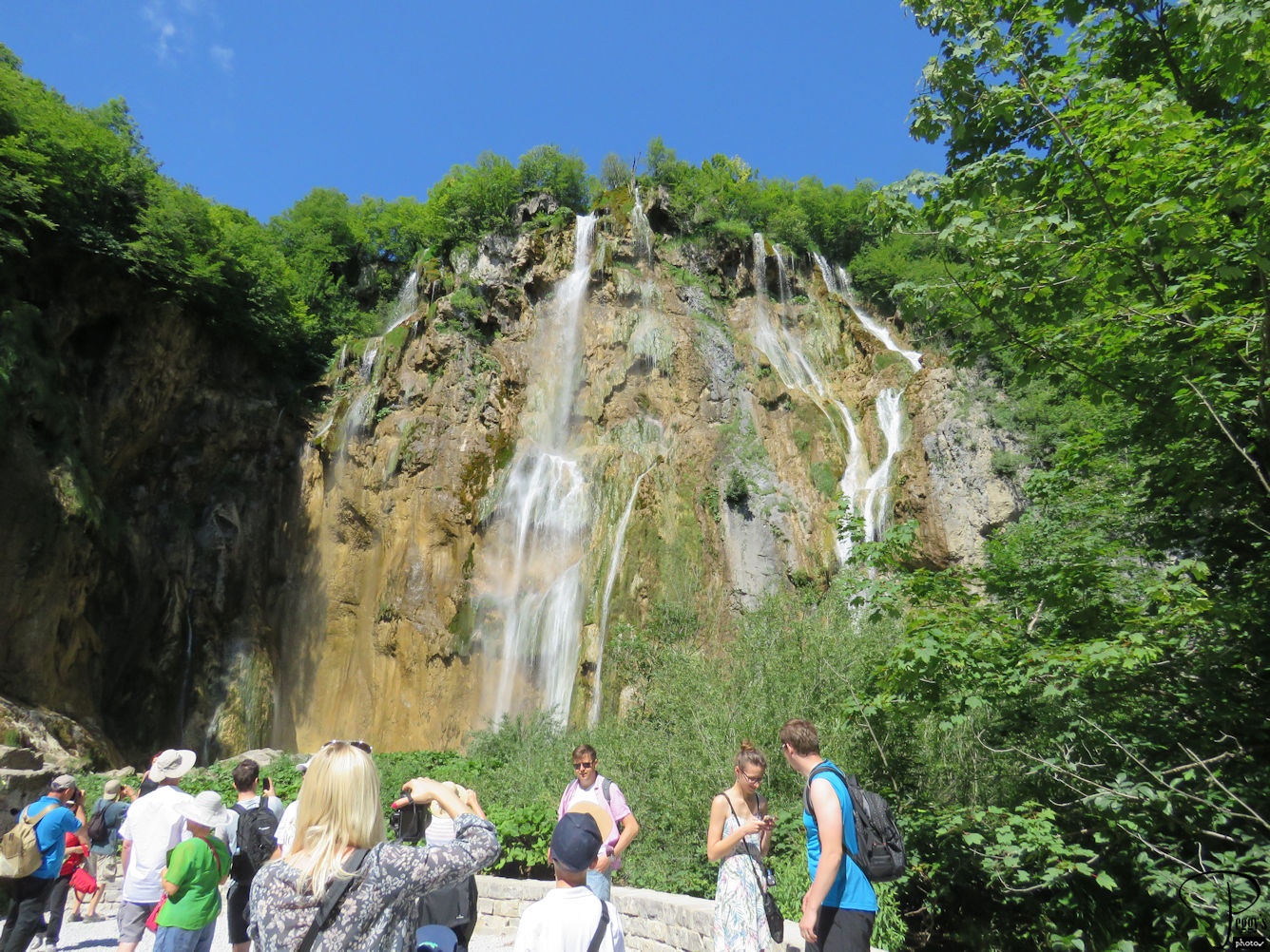 This was the end of our trail, at the long waterfalls over the large rock.
Long Waterfalls
Hike Up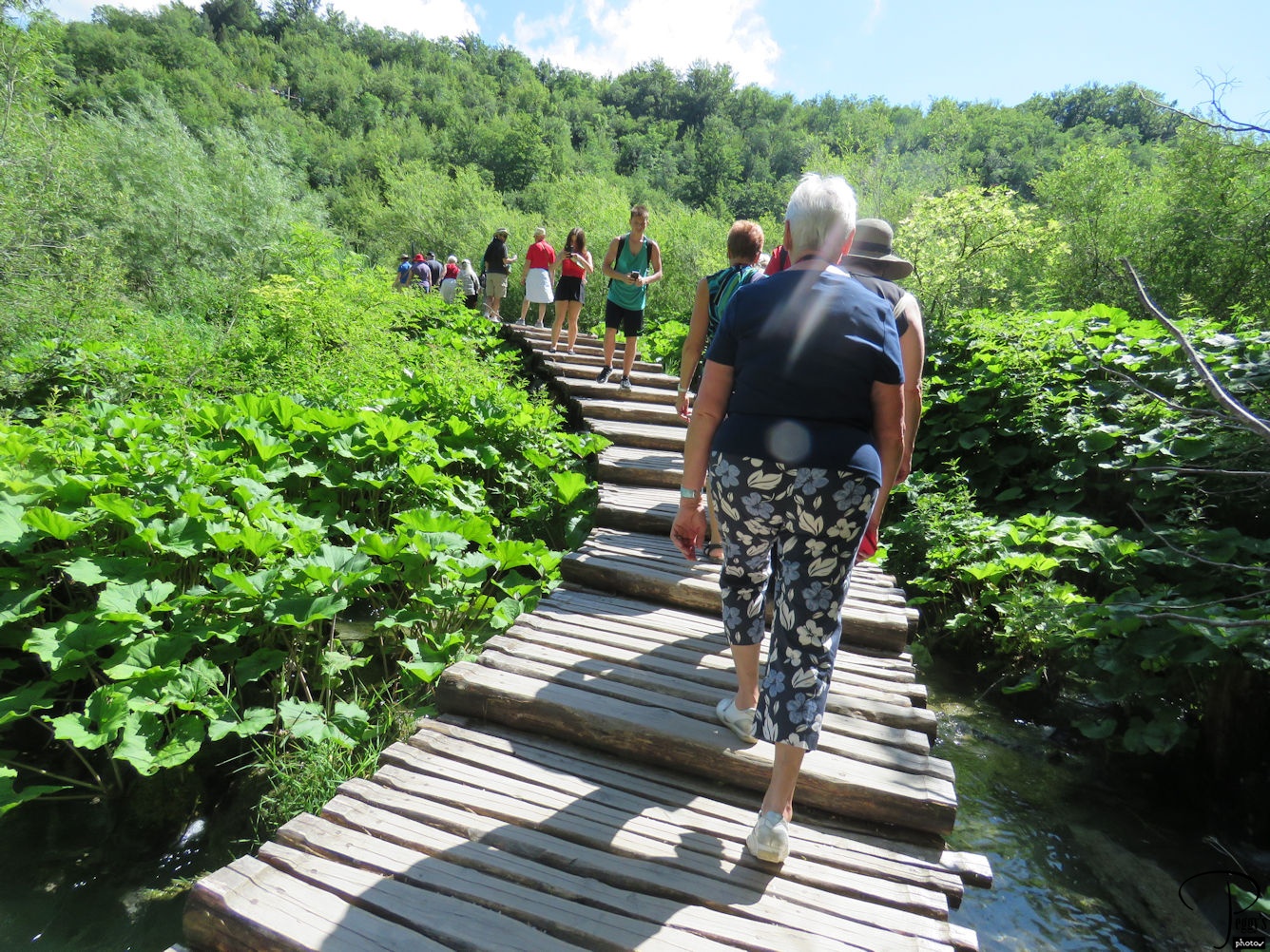 Since we hiked down to the tall waterfalls, we now had to hike up. Plitvice Lakes National Park was beautiful with many scenes to take in, but the walkways only allow two people in opposite directions to walk on them. This makes it difficult to stop to admire a view or to take many photos, as if you do, you will be holding up the people behind you or forcing them into the opposite lane which might be very crowded. Maybe there is a time of the year that draws fewer people to the park's trails.
I have put my photos of our hike in Plitvice Lakes National Park on a slideshow. Go to http://www.peggysphotos.com/plitvice–national–park/
(Slide Shows, Eastern Europe, Croatia, "Plitvice National Park").

Hike Up
Accommodations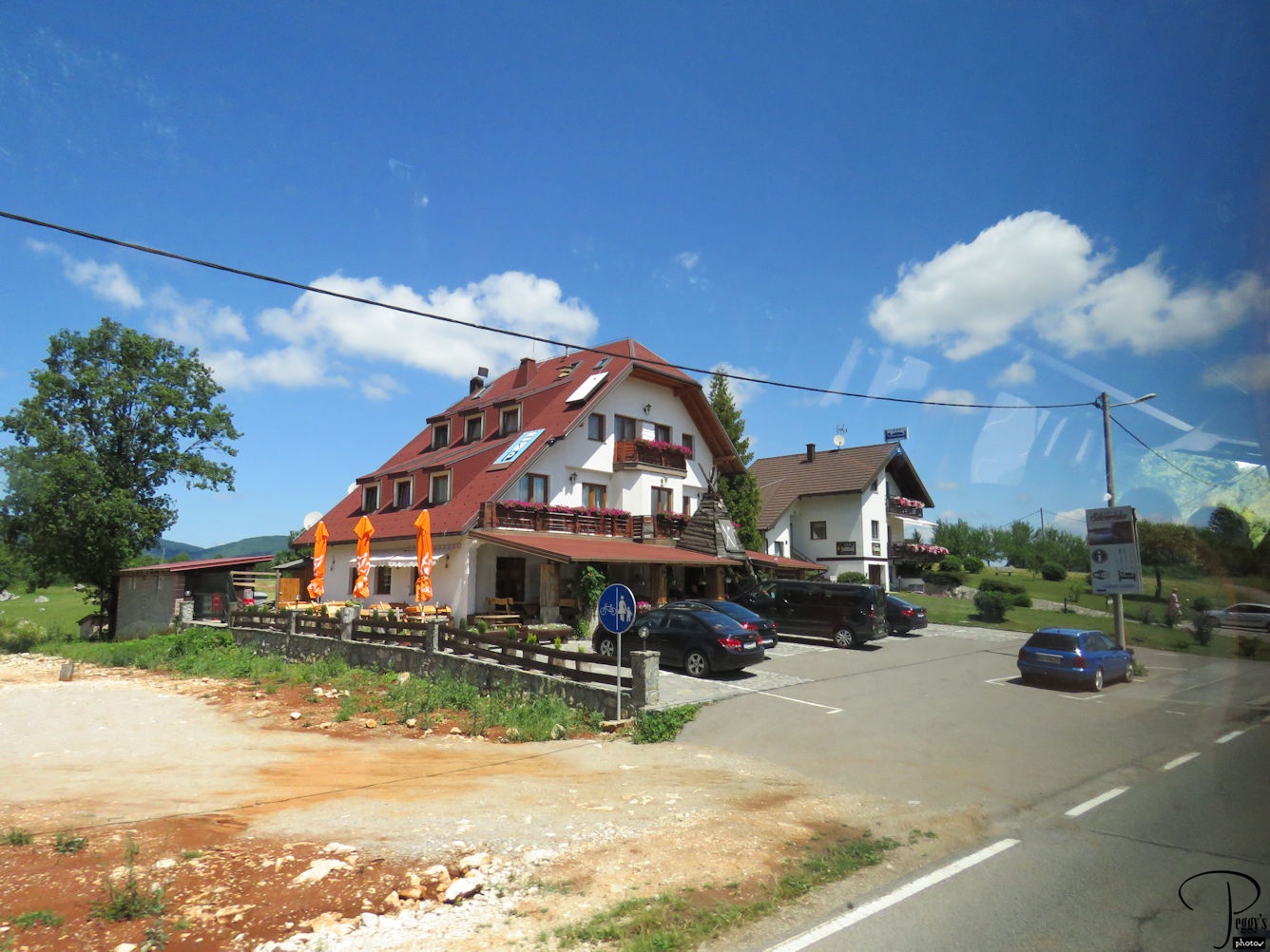 We stayed at a hotel at the park, but we saw some very nice places to stay as we were driving from the park to our next destination, Zagreb.

Accommodations
Accommodations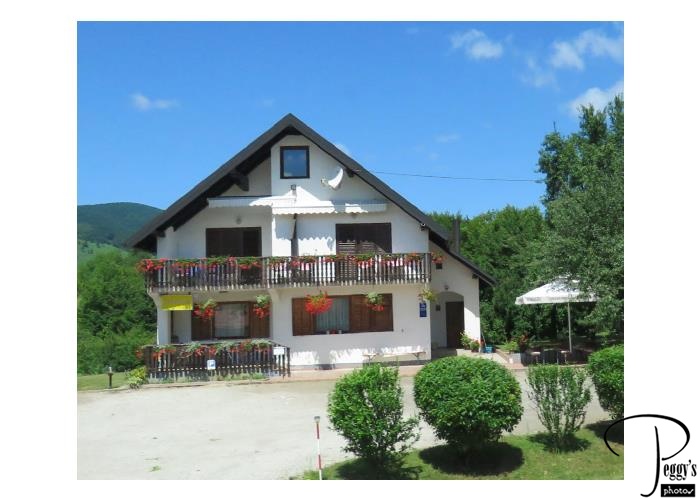 Another place that looks like it would be nice to stay at.

Accommodations
Along the Way
Scenery along the way driving to Zagreb.
Along the Way
Along the Way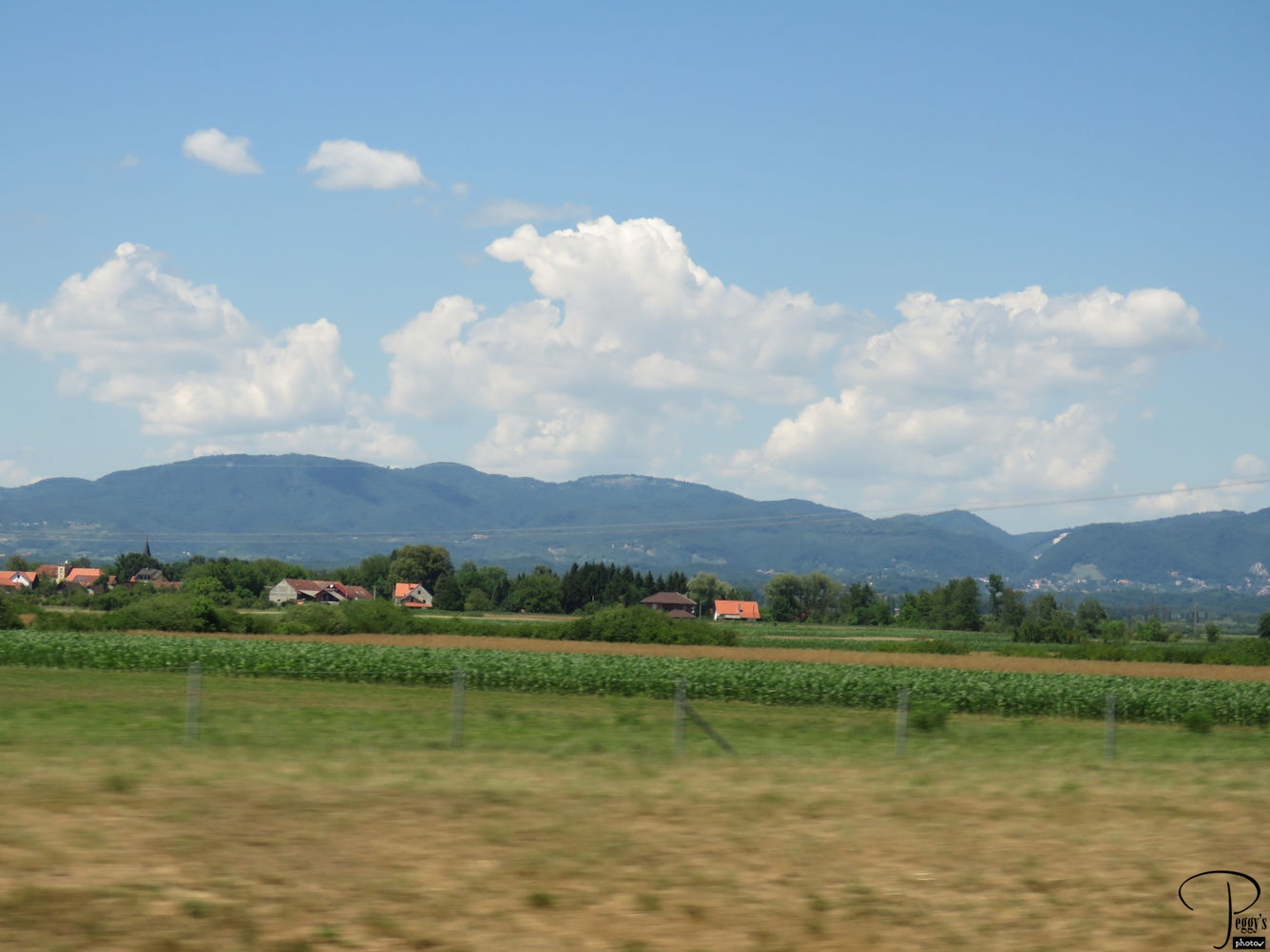 Scenery along the way.

Along the Way
Along the Way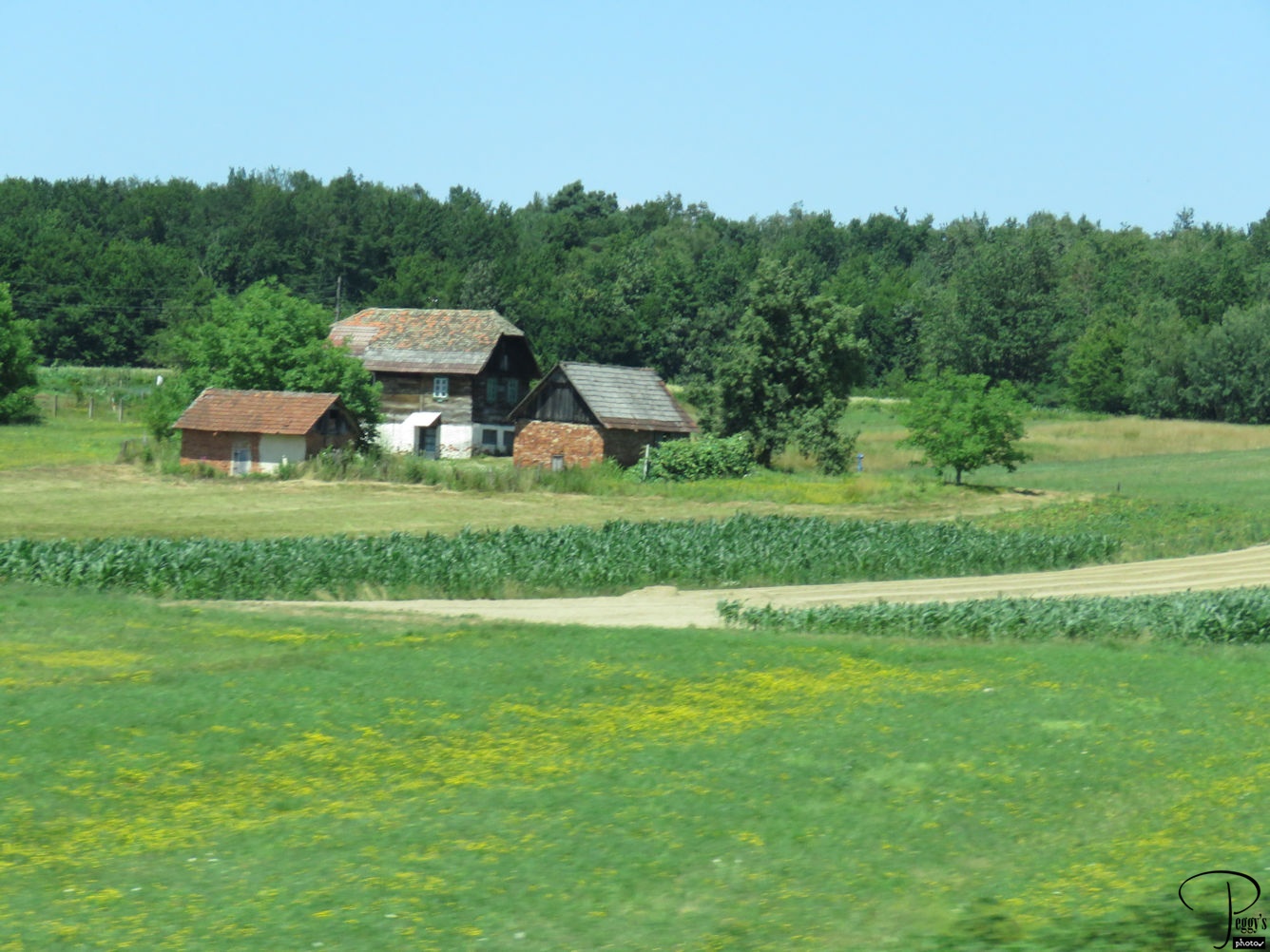 Scenery along the way. We stopped for lunch before reaching Zagreb, where we would spend two nights.

Along the Way
© Copyright 2018 Peggy's Photos