Day 10, Cosmos Balkans Tour, Cluj-Napoca, Romania, to Budapest, Hungary
Romanian Countryside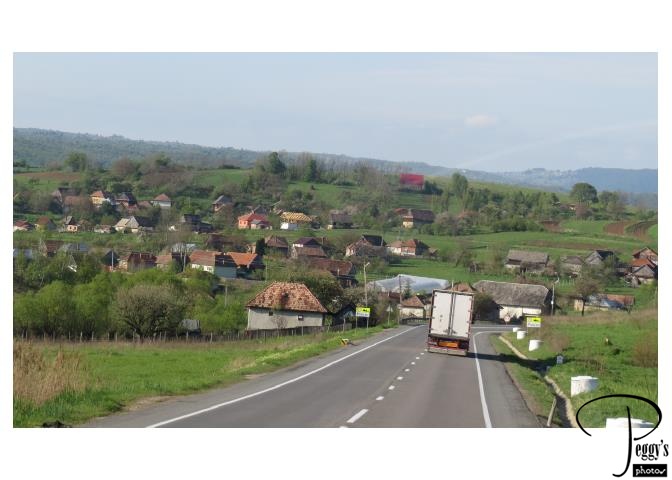 Today we drove from Cluj–Napoca, Romania, to Budapest, Hungary, where our tour had started. This was the last day of our tour. We drove through beautiful countryside and numerous villages.

Romanian Countryside
Gypsy Wagon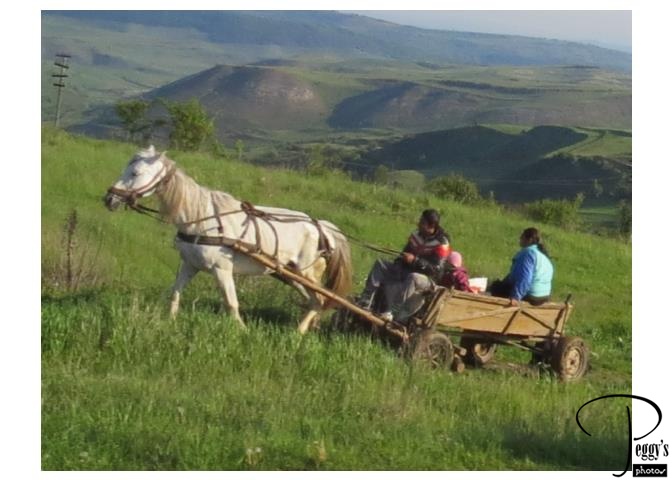 We saw a number of gypsies today including this gypsy family in a wagon in a field.

Gypsy Wagon
Gypsy Mansion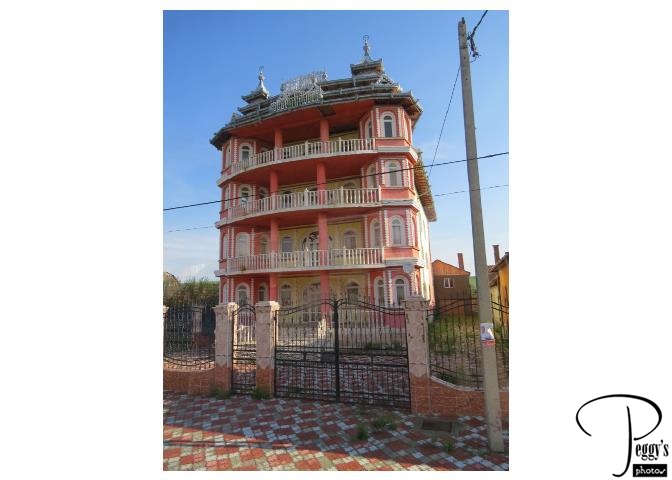 We passed through the town of Huedin where quite a number of gypsy mansions had been built. Most of them are for showing wealth and seldom lived in. They also remain unfinished to avoid paying Romanian property tax. It is believed that these houses have been built from the proceeds of robbing train passengers in Britain and, therefore, have been called Gypsy Pickpockets' Palaces. There is at least another town, Buzescu, where there are even more gypsy mansions but these financed by the scavenging of scrap metal after the fall of communism.  Google "Romanian gypsy mansions" to read more about them.

Gypsy Mansion
Romanian Countryside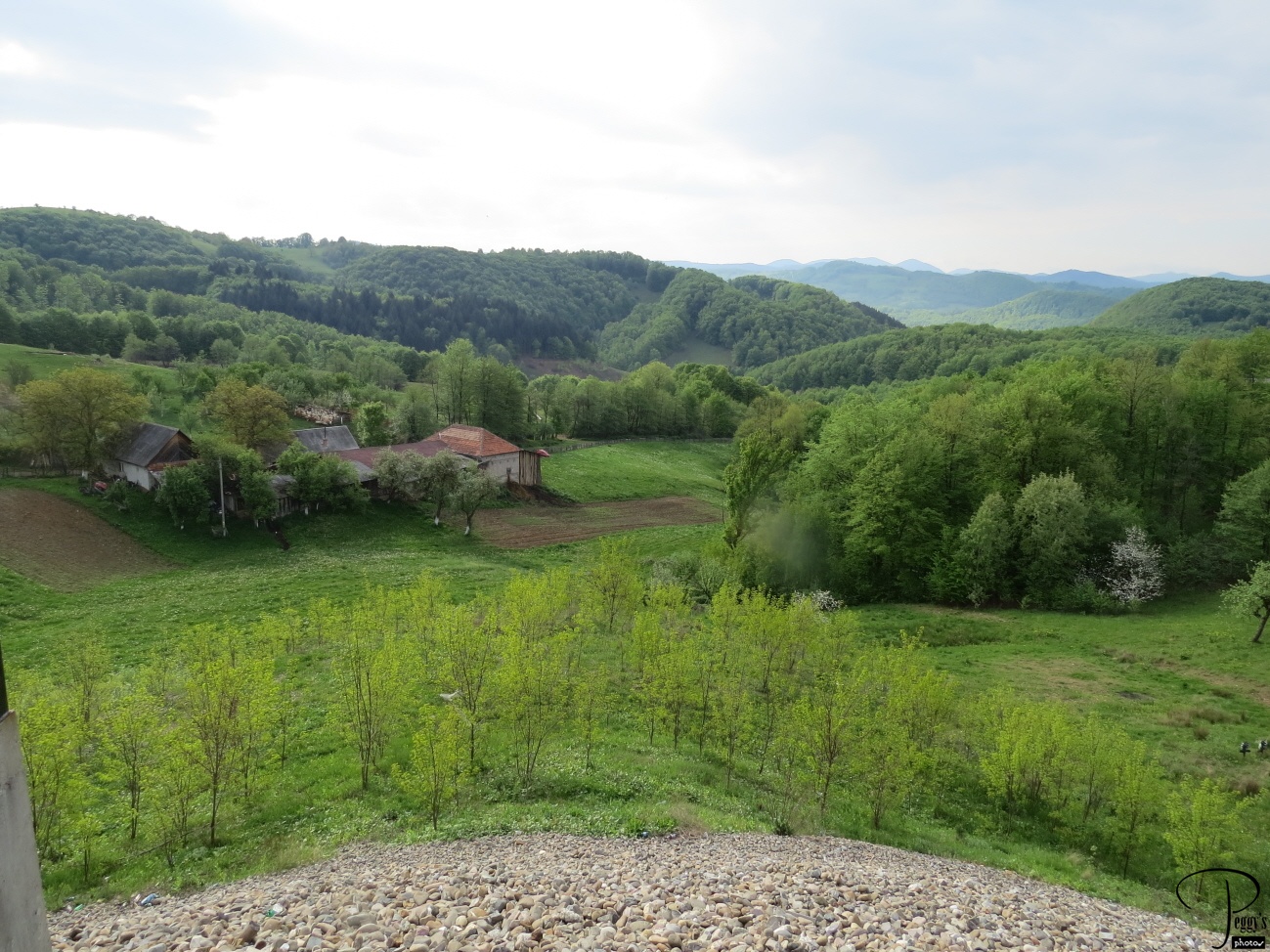 Absolutely beautiful Romanian countryside.
Romanian Countryside
Oradea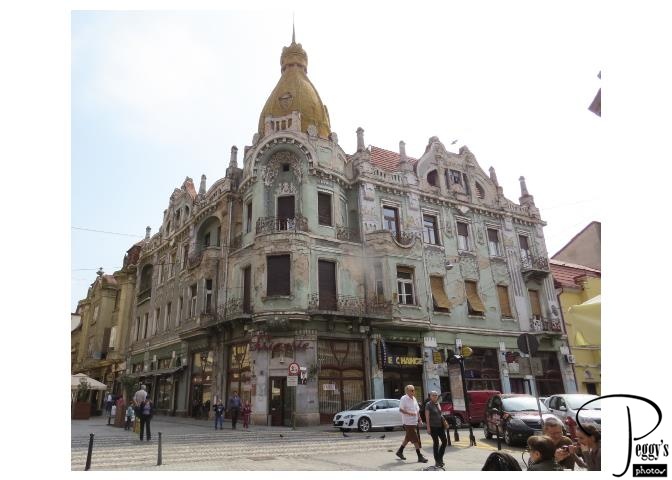 We stopped for lunch in the city of Oradea which is eight miles from the Hungarian border. We walked along the pedestrian area that had beautiful though somewhat grungy old buildings.
Oradea
Crossing the Romania-Hungary Border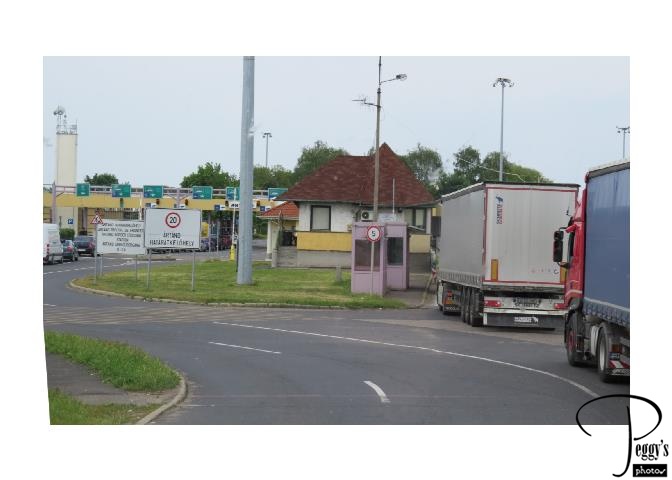 We had to show our passports again while crossing the border between Romania and Hungary even though both are European Union countries.
Crossing the Romania-Hungary Border
Hungarian Countryside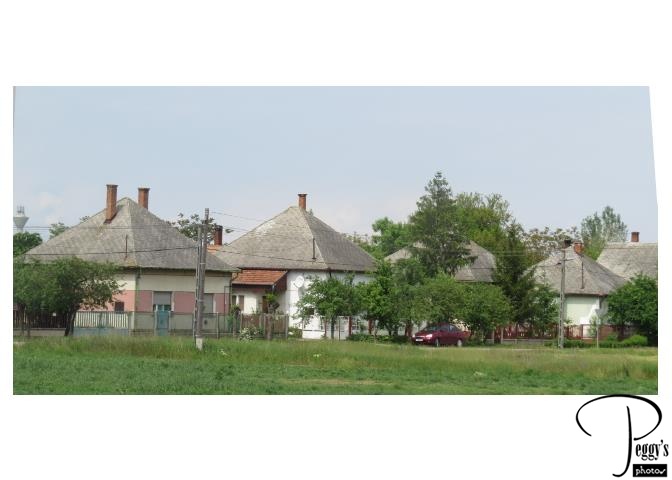 We passed by miles of flat farmland and also small villages, including this one with triangular–shaped roofs.

Hungarian Countryside
Budapest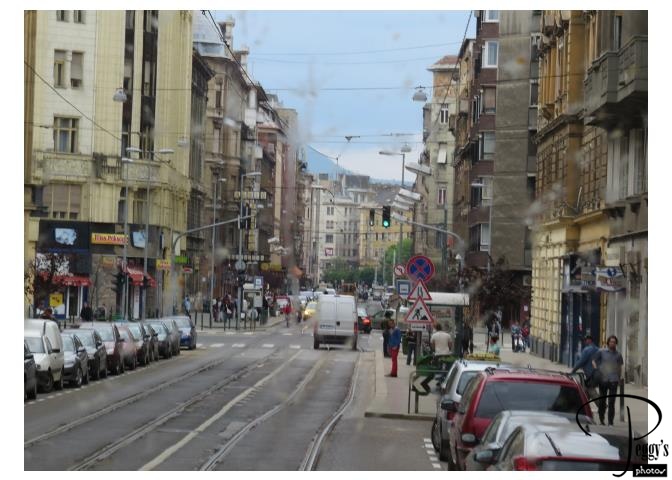 We have arrived in Budapest, Hungary.
I have put my photos of our drive from Cluj–Napoca to Budapest on a slide show. Go to
http://www.peggysphotos.com/cluj–napoca–to–budapest/
(Slide Shows, Eastern Europe, Romania, "Cluj–Napoca to Budapest").

Budapest
Romanian Dinner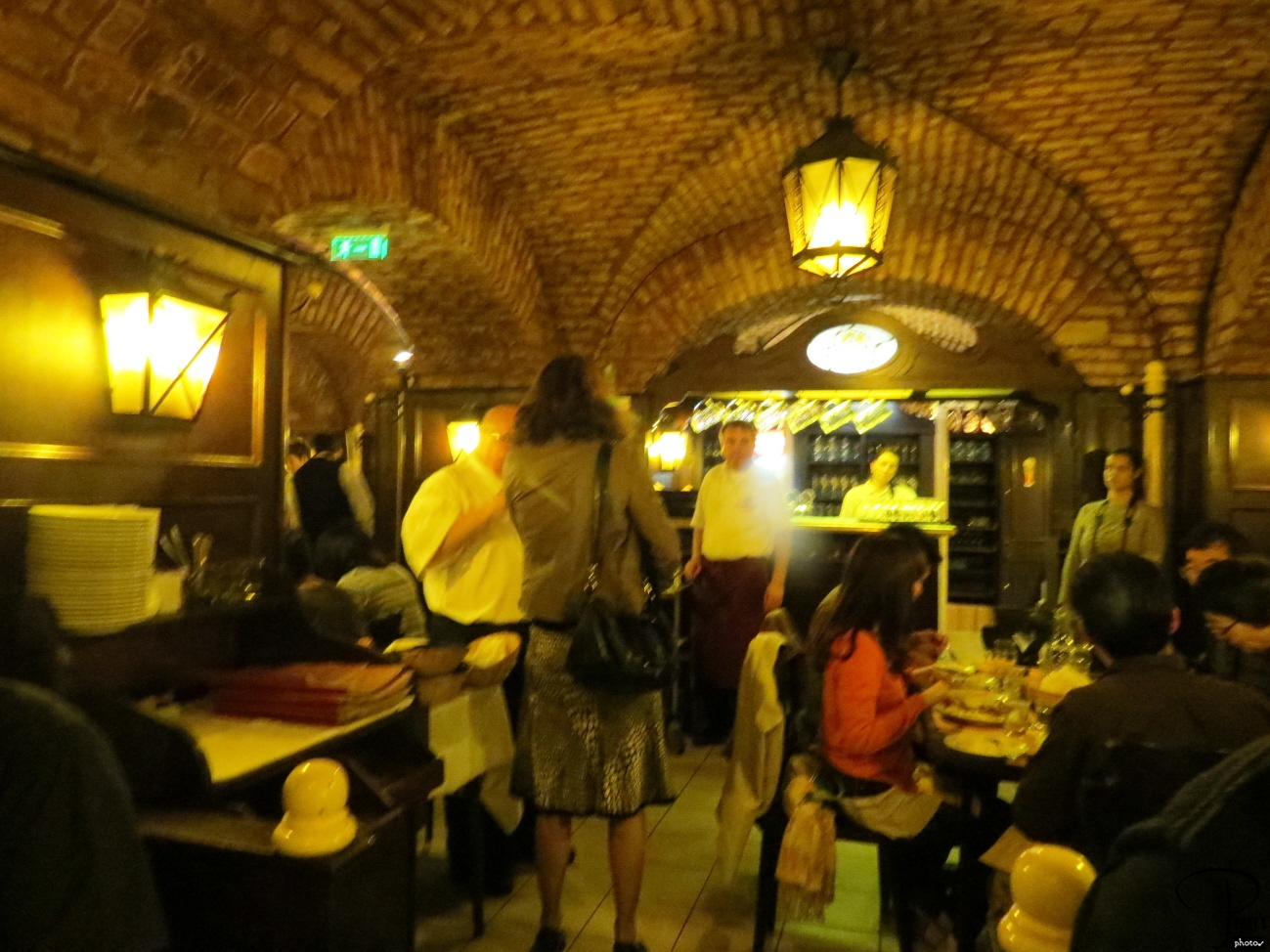 Tonight we had an optional farewell dinner at traditional Hungarian restaurant that had gypsy music. It was raining when we got there.

Romanian Dinner
Romanian Restaurant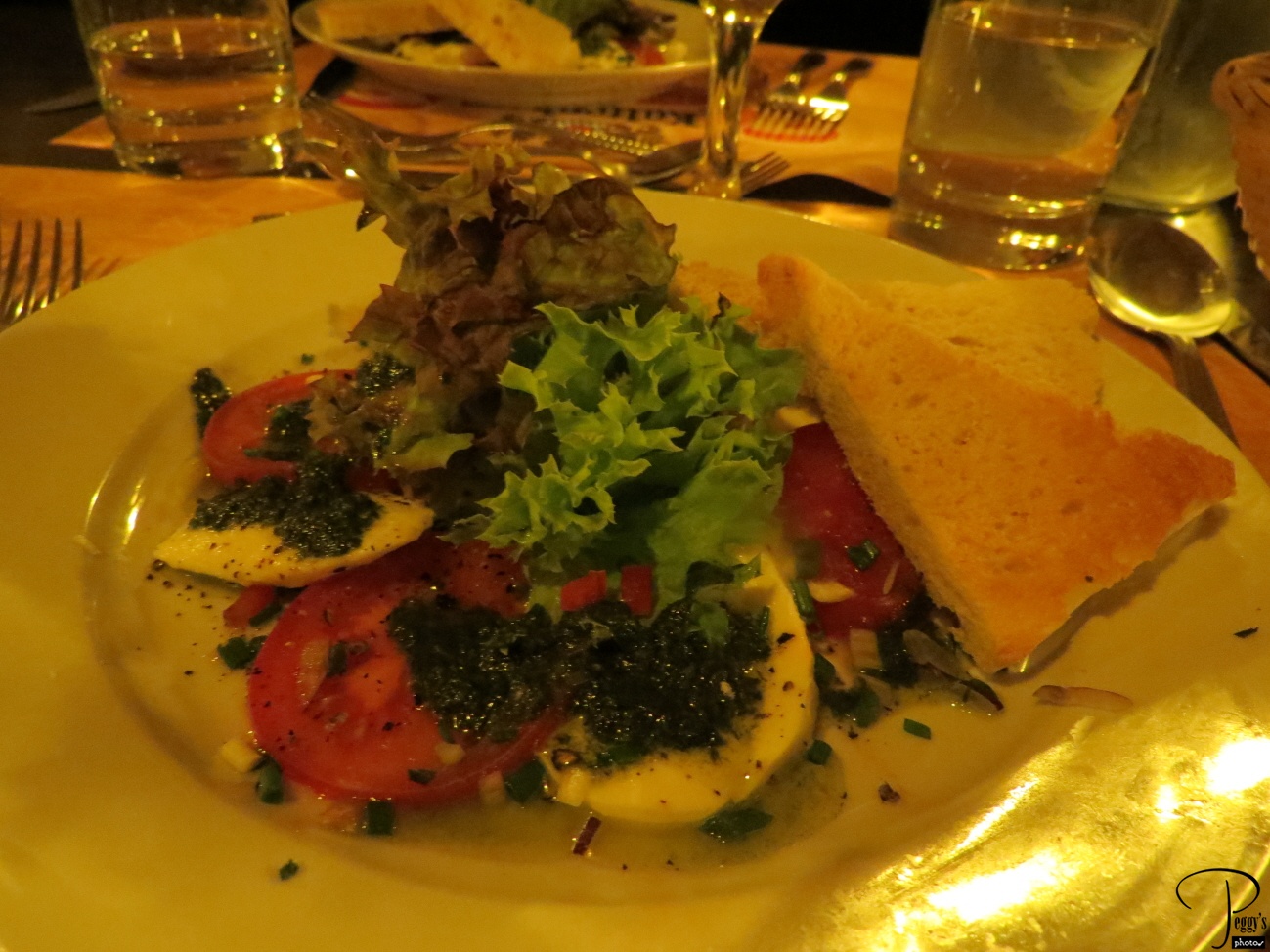 Our appetizers.

Romanian Restaurant
Romanian Restaurant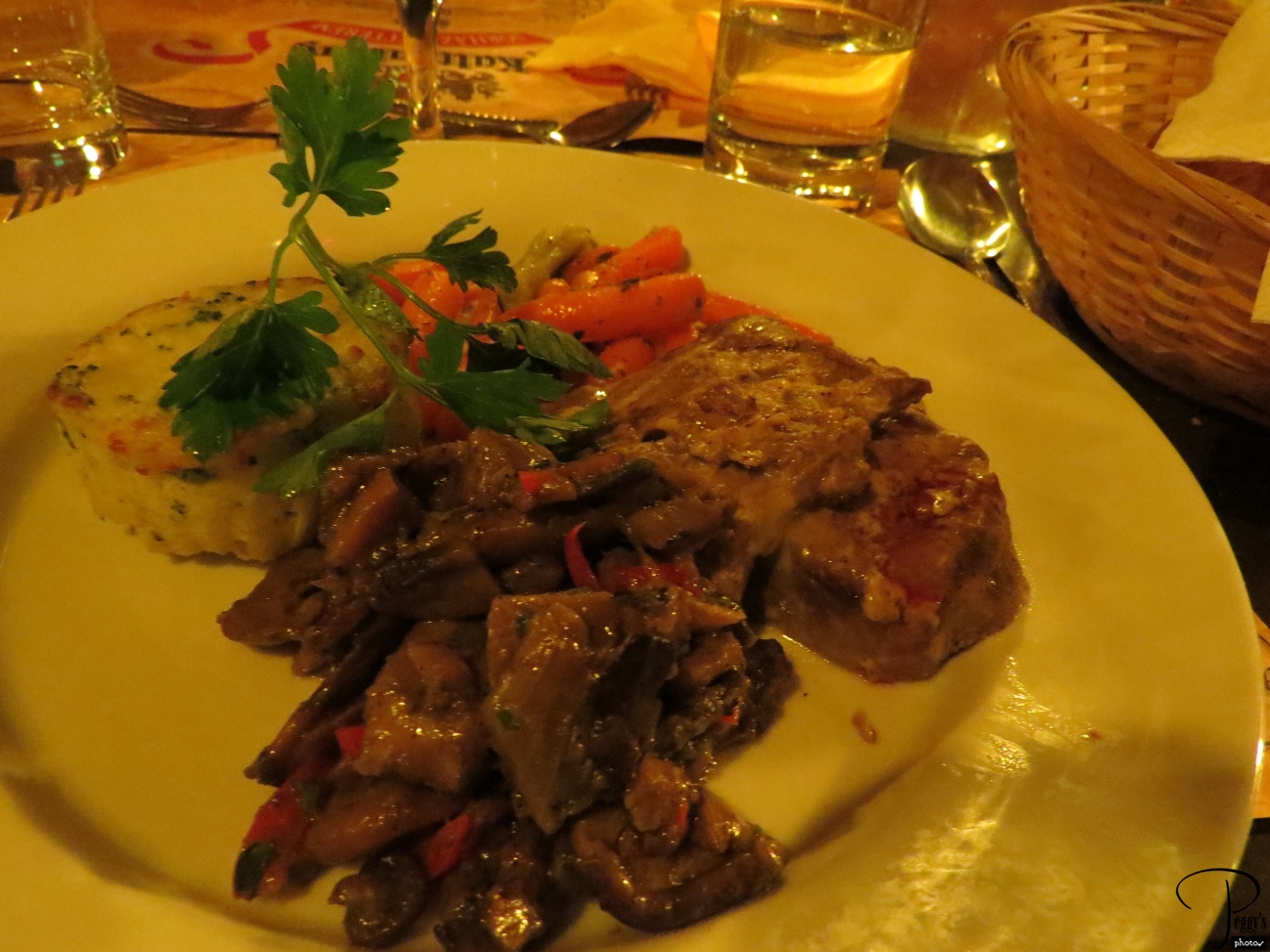 Our entree.

Romanian Restaurant
Gypsy Music–Movie
A short movie of the gypsy music.

Gypsy Music–Movie
Goodbye to Budapest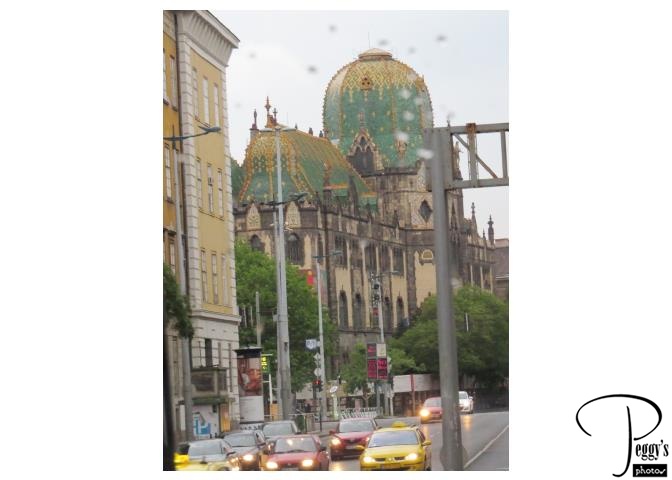 I left to fly home the next day. It was heavily raining when I left. I had a not–great series of flights to get from Budapest to Los Angeles. When you fly on air miles, you have to take what you get: Budapest to Frankfurt, 1 hr. 40 min., Lufthansa; Frankfurt to Calgary, Canada, 9 hrs. 35 min., Air Canada; then Calgary to Los Angeles, 3 hrs. 14 min., also, Air Canada, for a total 14 hrs. 29 min. flying time.
I went through U.S. immigration and customs in Calgary. I have yet to figure out why you go through this in a foreign country, but you do if you fly through Canada on the way to the U.S. The U.S. immigration officer questioned me as to why I visited the countries that I had: Turkey, Hungary, Serbia, Bulgaria, and Romania, as they didn't sound like ones that an American tourist would be very likely to visit. I guess they don't. I told him that I was curious about the countries that I hadn't been to before and that countries remain a mystery until you visit them. Then he wanted to know a lot about Turkey as he had service buddies who were stationed there. This is all happening with a long line behind me waiting to go through immigration.
I enjoyed my entire trip and was very pleased with the Cosmos tour to the Balkans. My favorite places on my trip were Istanbul and Transylvania in Romania.

Goodbye to Budapest
© Copyright 2018 Peggy's Photos