Belfast to Derry: Carrickfergus, Giant Causeway, Aghadowey Church
Carrickfergus Castle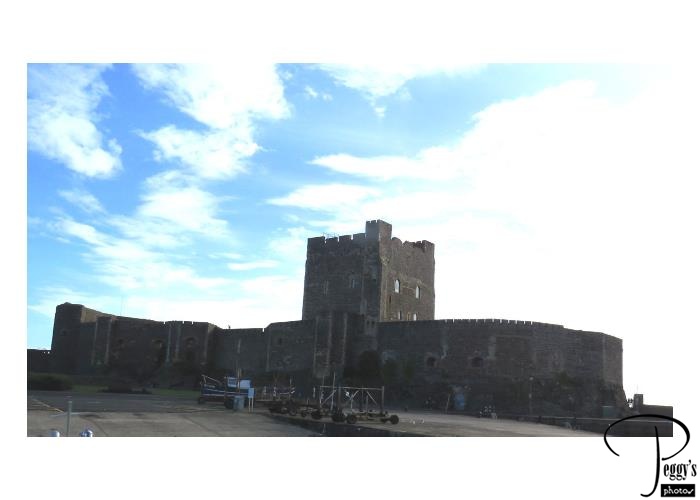 Today, we drove from Belfast to Londonderry, better known as just Derry. We made a photo stop at the Carrickfergus Castle which was built in 1177. It has served as a castle and also has played an important military role until 1928. It is one of the best medieval structures remaining in Northern Ireland.

Carrickfergus Castle
Seaside Villages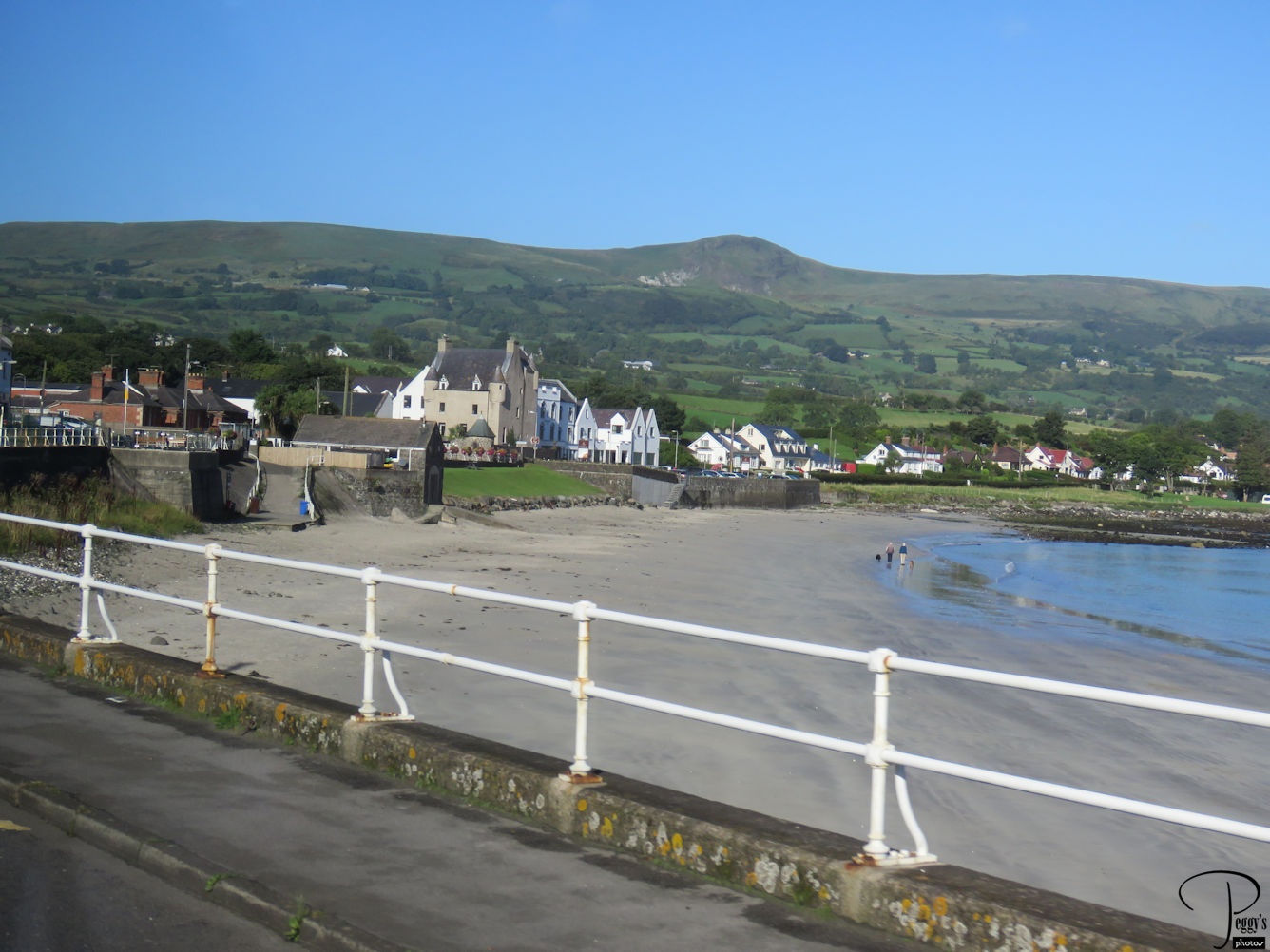 We went through many seaside (Atlantic Ocean) villages on our route.

Seaside Villages
Protestant Churches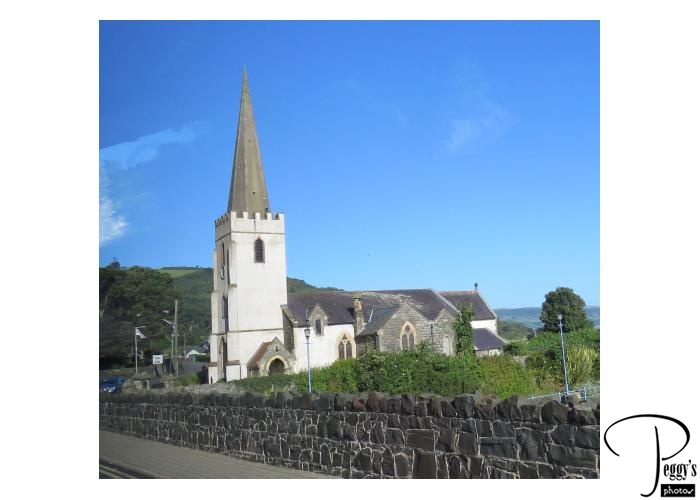 We also passed a number of churches on our route. Many protestant churches in Northern Ireland and Ireland do not have crosses on the top of their steeples as they are thought of as meeting rooms.

Protestant Churches
Colorful Houses and Buildings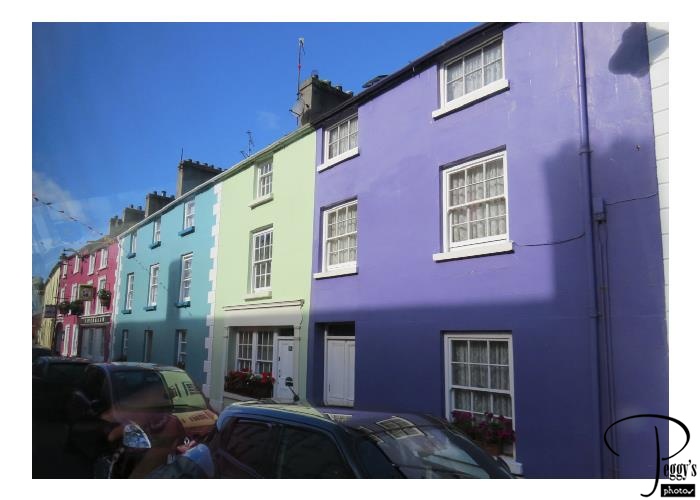 Many of the houses and buildings in the villages are brightly painted and they are built flush with one another.

Colorful Houses and Buildings
Countryside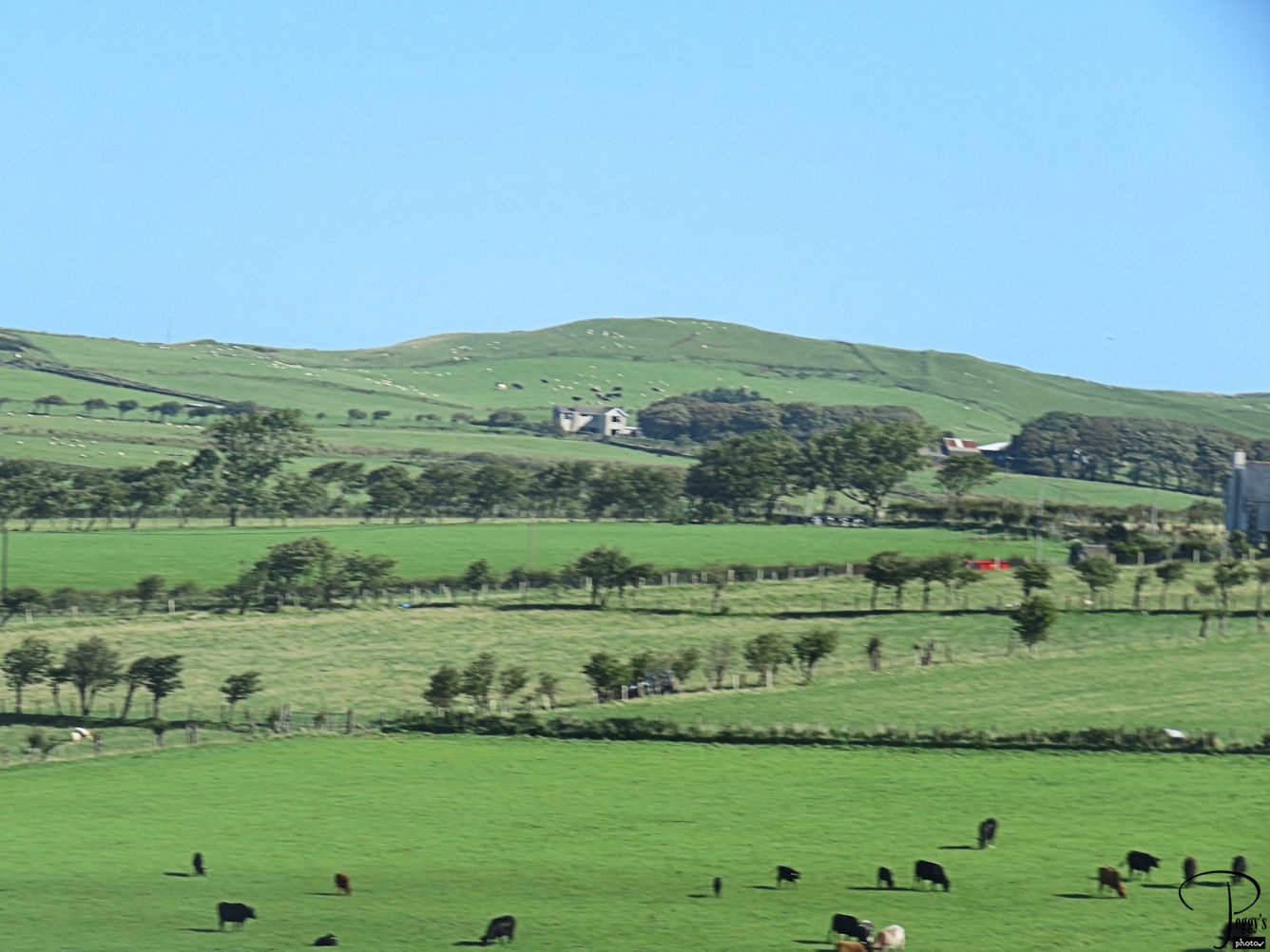 The countryside of Northern Ireland is very lush and of many shades of green. There are definitely more cows and sheep than there are people in Northern Ireland.

Countryside
Carrick-a-Rede Rope Bridge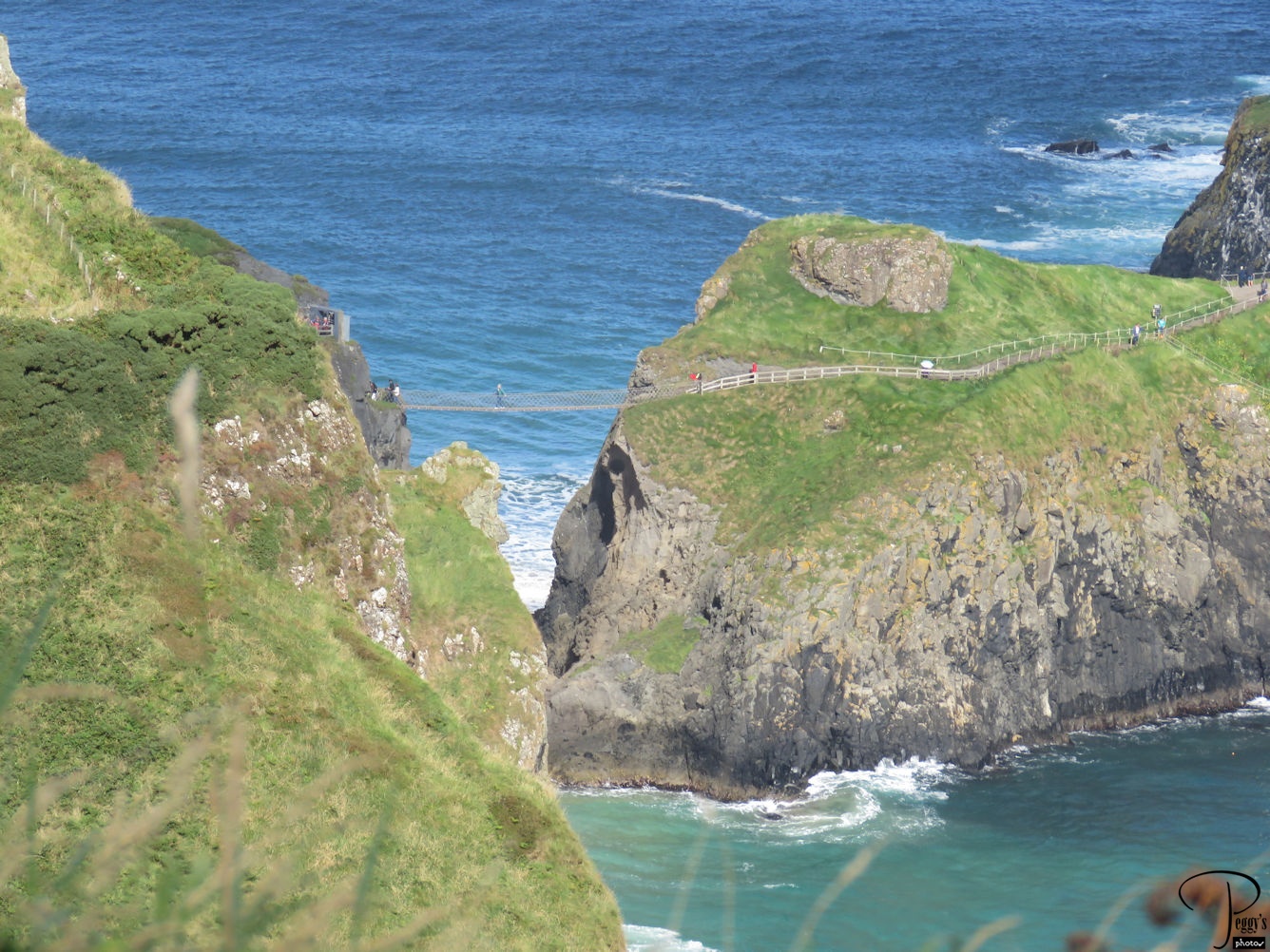 We made a photo stop to view the Carrick–a–Rede Rope Bridge between two cliffs along a footpath.

Carrick-a-Rede Rope Bridge
Scotland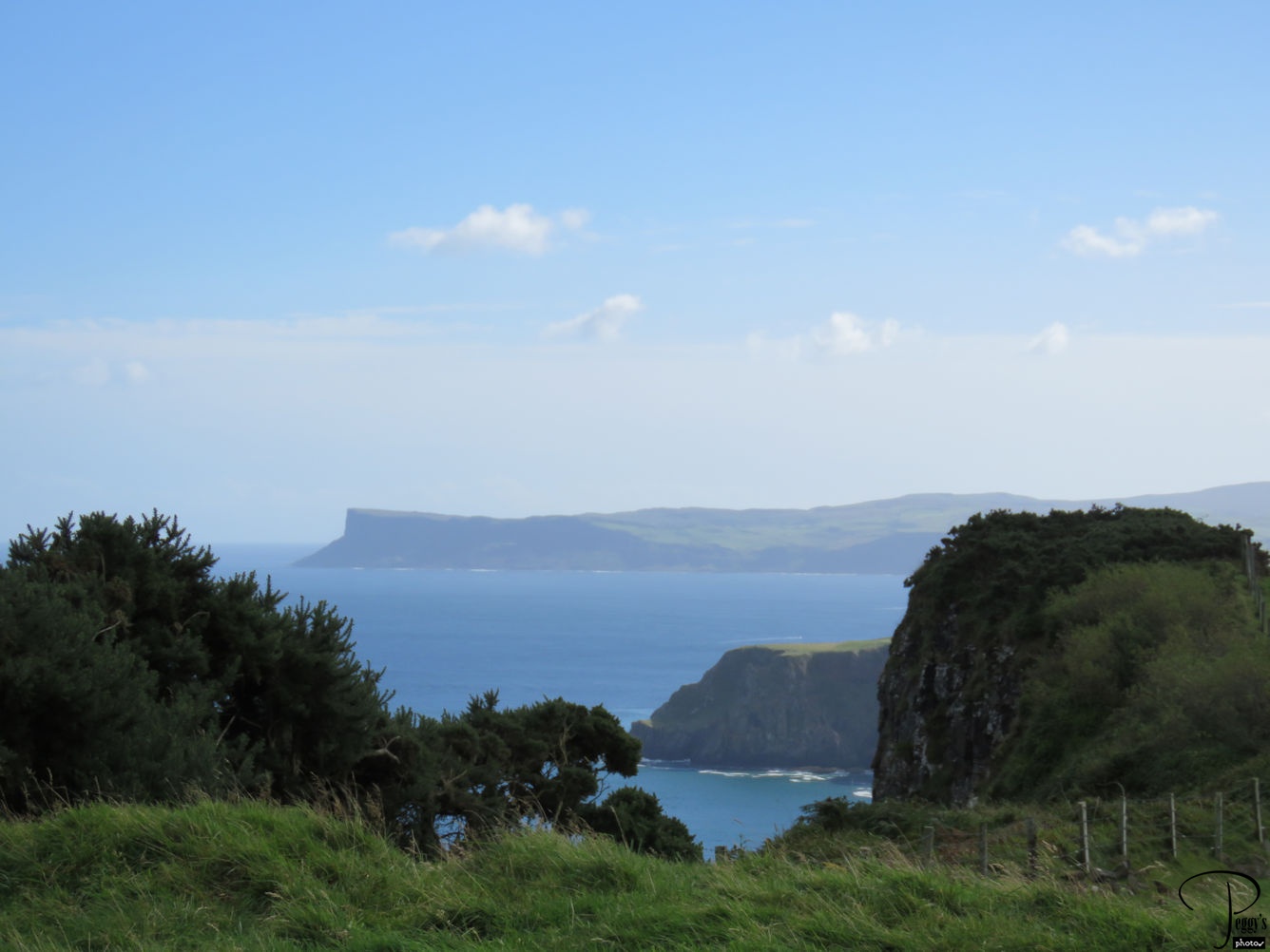 At the same photo stop that we viewed the rope bridge. we also viewed Scotland across the water.
Scotland
Giant Causeway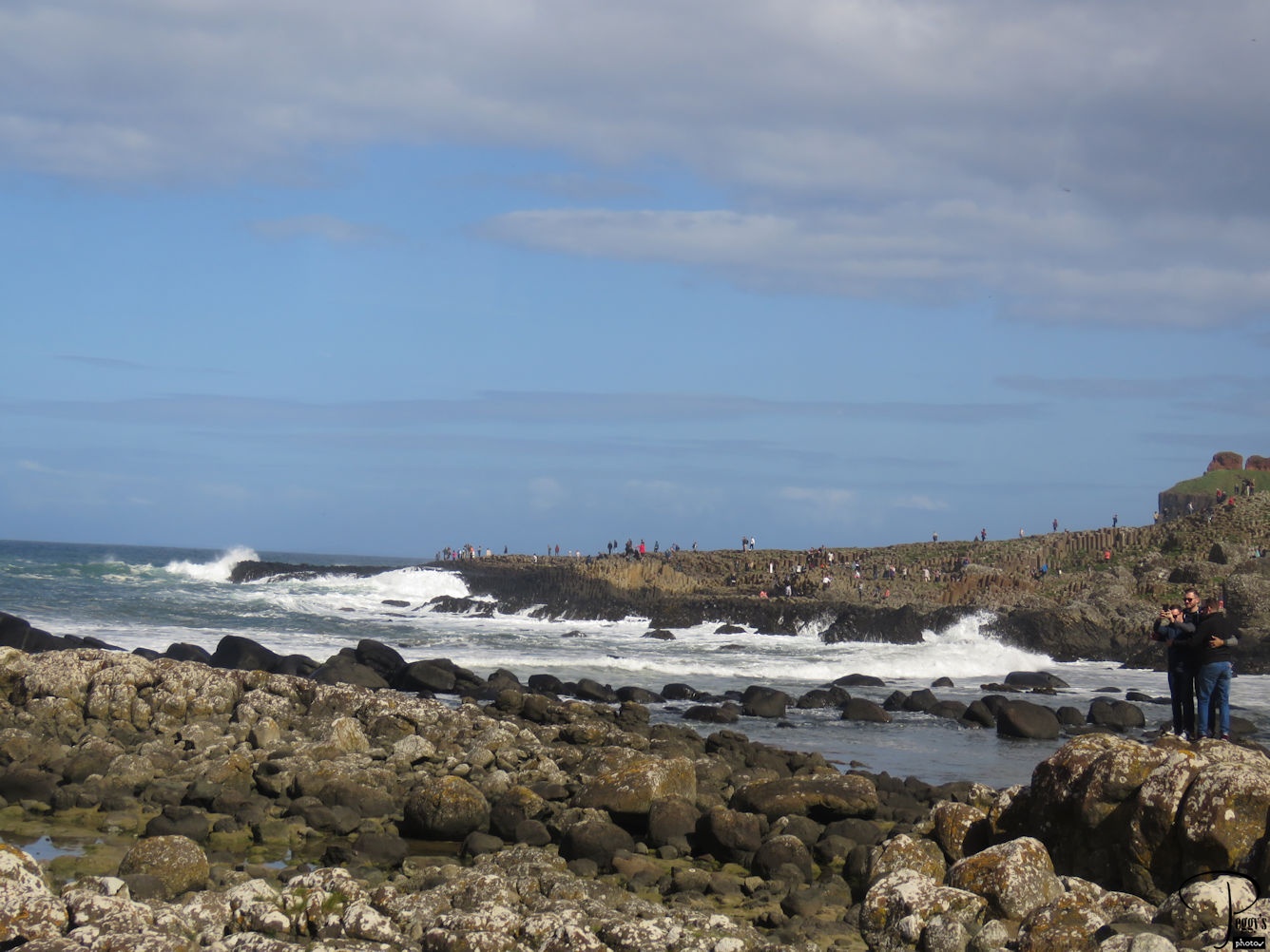 Our next stop was at the Giant Causeway, a World Heritage Site. It is an area of about 40,000 interlocking basalt columns formed during an ancient volcanic eruption. When the lava flow cooled, it contracted and crystallized into columns.

Giant Causeway
Aghadowey Presbyterian Church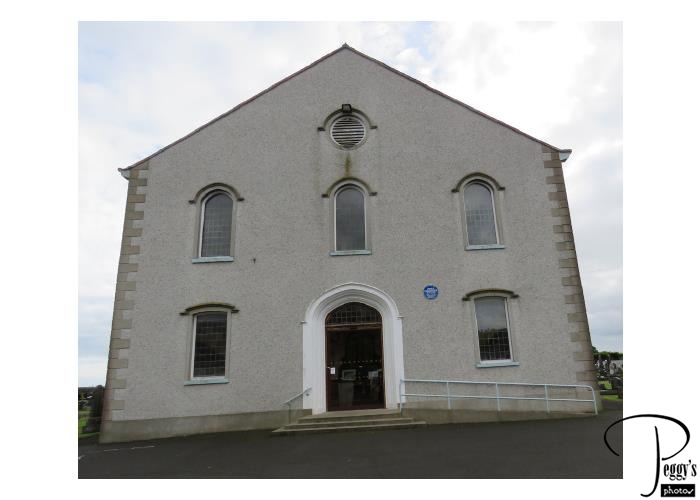 We made a surprise visit at the Aghadowey Presbyterian Church. One of our tourmates is a descendent of Rev. James McGregor who was pastor of this church in 1701–1718. McGregor led the 1718 migration from here to found Londonderry in New Hampshire (U.S.A.). We were treated to tea or coffee and pastries and were joined by the church's parishioners.
We next drove on to Derry where we spent the night.

Aghadowey Presbyterian Church
© Copyright 2017 Peggy's Photos