Hanoi to Halong Bay, Gate 1 Tour Day 9
On the Road: Hanoi to Halong Bay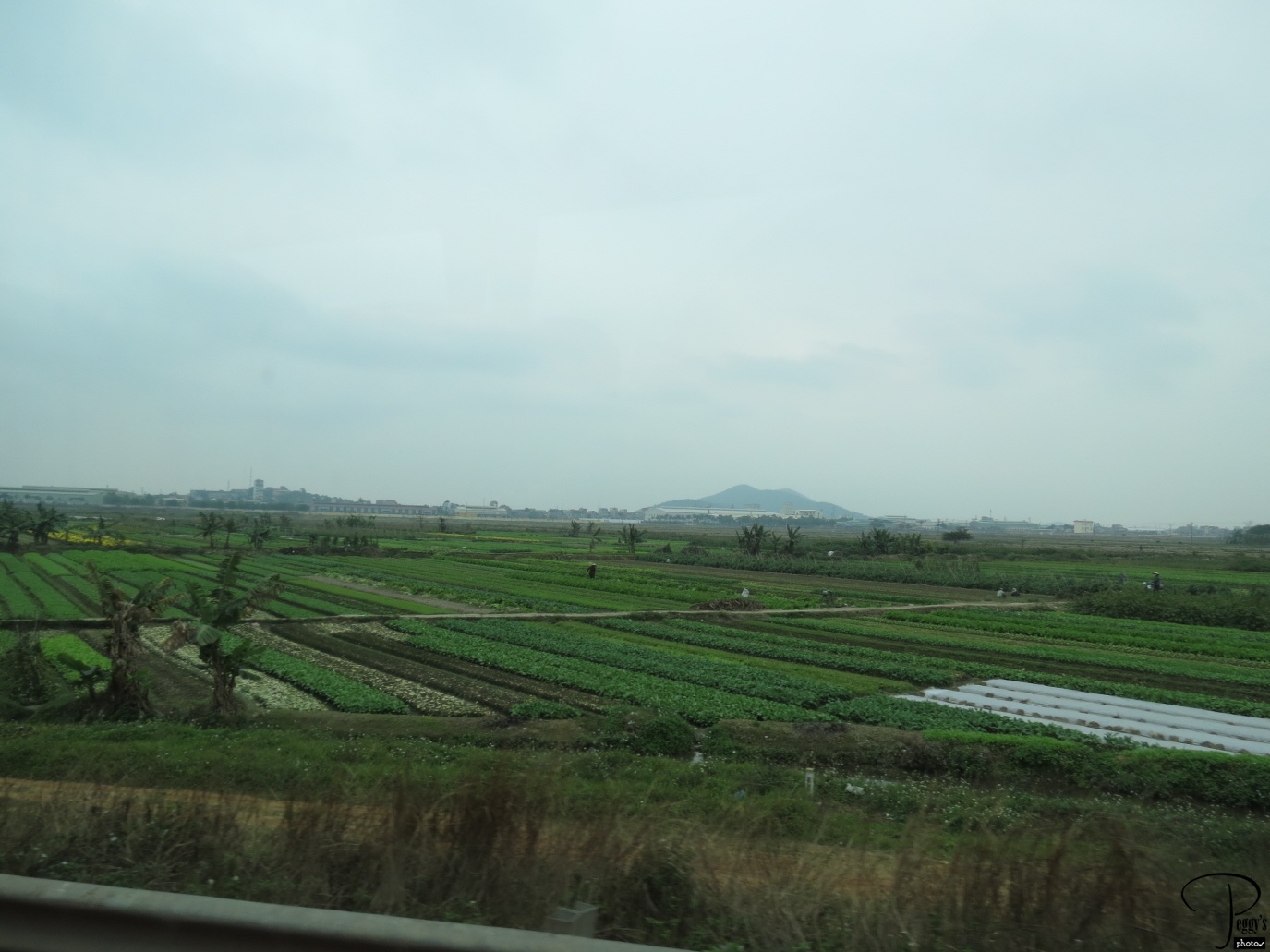 This morning, we flew from Hue to Hanoi, got on our bus and immediately drove south on the way to Halong Bay. We passed many farms on our trip down.

On the Road: Hanoi to Halong Bay
On the Road: Hanoi to Halong Bay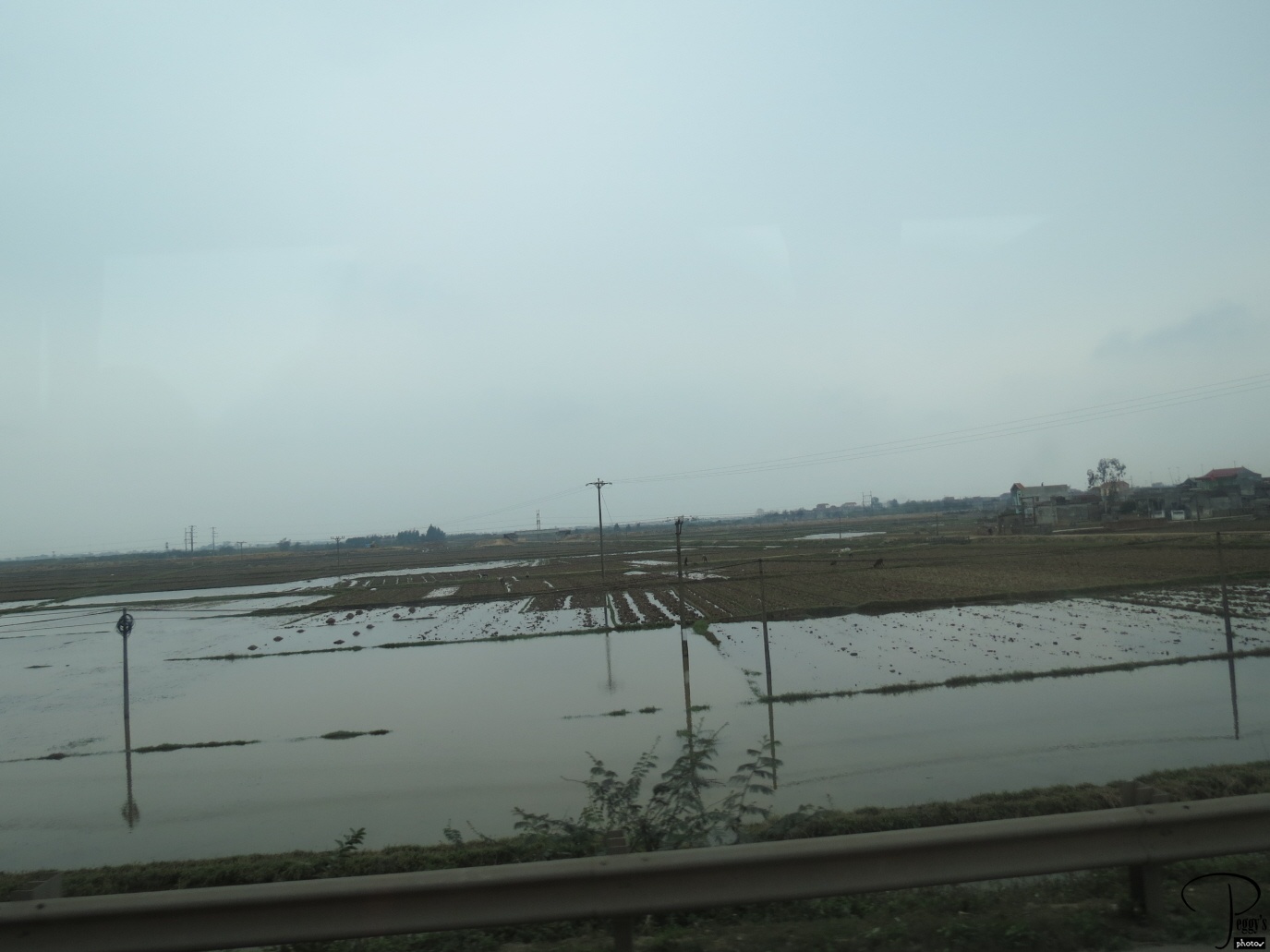 We also passed many rice paddies.

On the Road: Hanoi to Halong Bay
On the Road: Hanoi to Halong Bay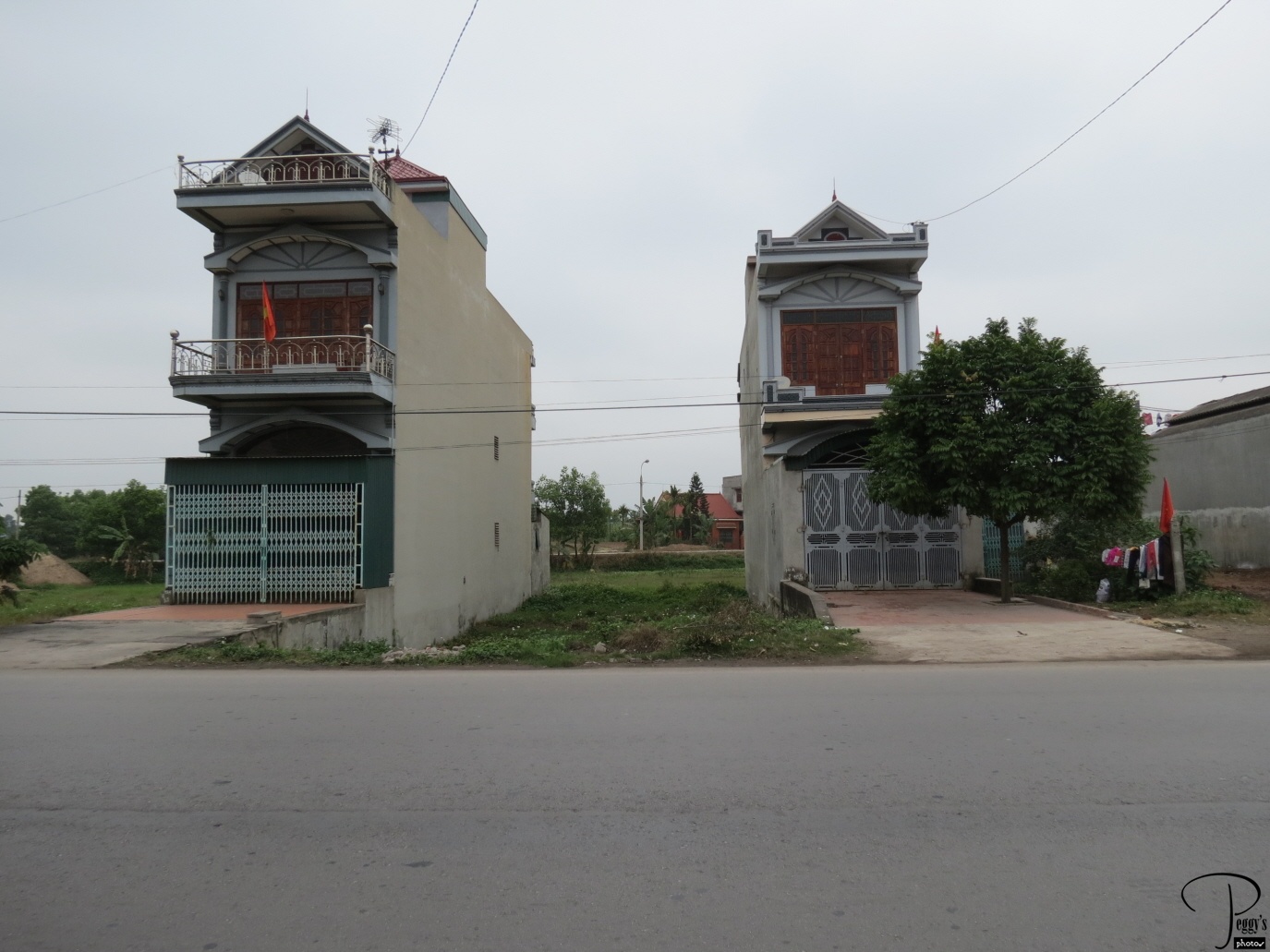 We saw many fancy tube houses on our way south. These are two tube houses already built with a space between them for another house. Many of the tube houses are only fancy in the front, with their sides and backs left the color of the stucco––gray––and have no windows on the sides or back of the houses in anticipation of the sides and backs not being seen when new houses are built right next to them and also not being able to open windows.
On the Road: Hanoi to Halong Bay
On the Road: Hanoi to Halong Bay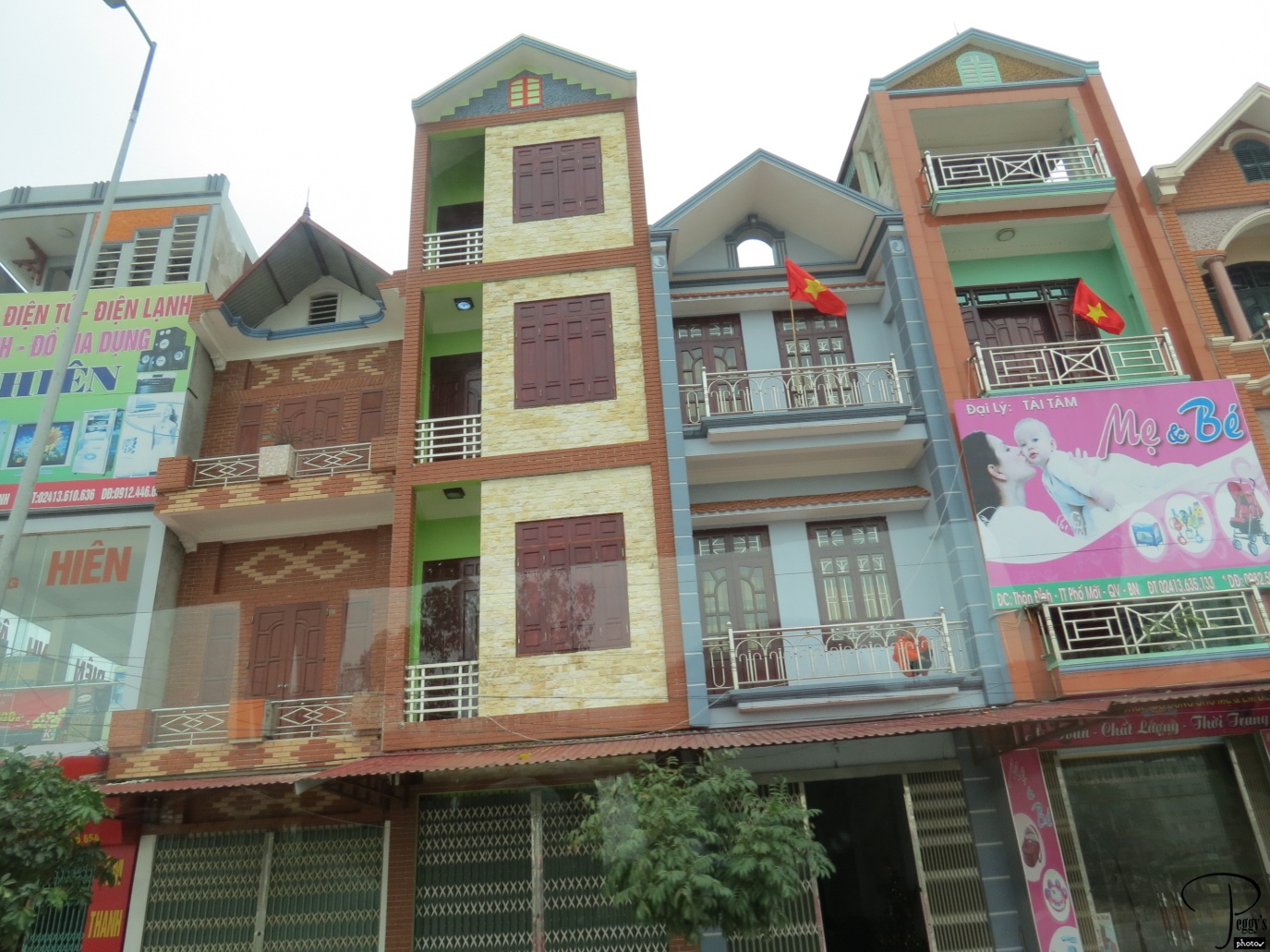 A row of tube houses built one next to each other, with all spaces filled in, and all of different design.
On the Road: Hanoi to Halong Bay
Lunch Stop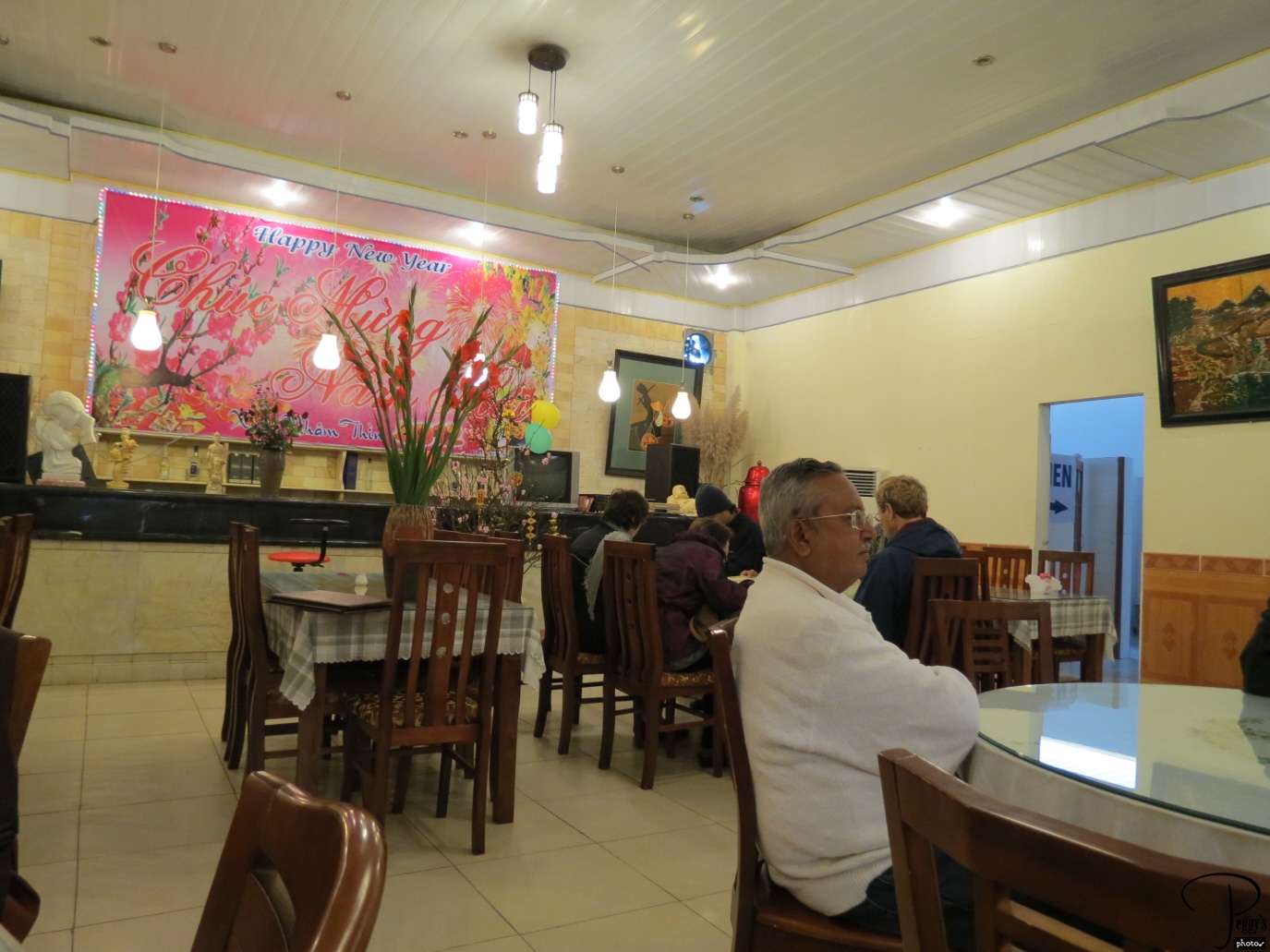 We stopped for lunch at a store that has its own lacquer and weaving workshops. We ate at its extremely slow restaurant. Our group was too big for it to handle efficiently and orders had to be taken again and food kept having to be asked for.

Lunch Stop
Lunch Stop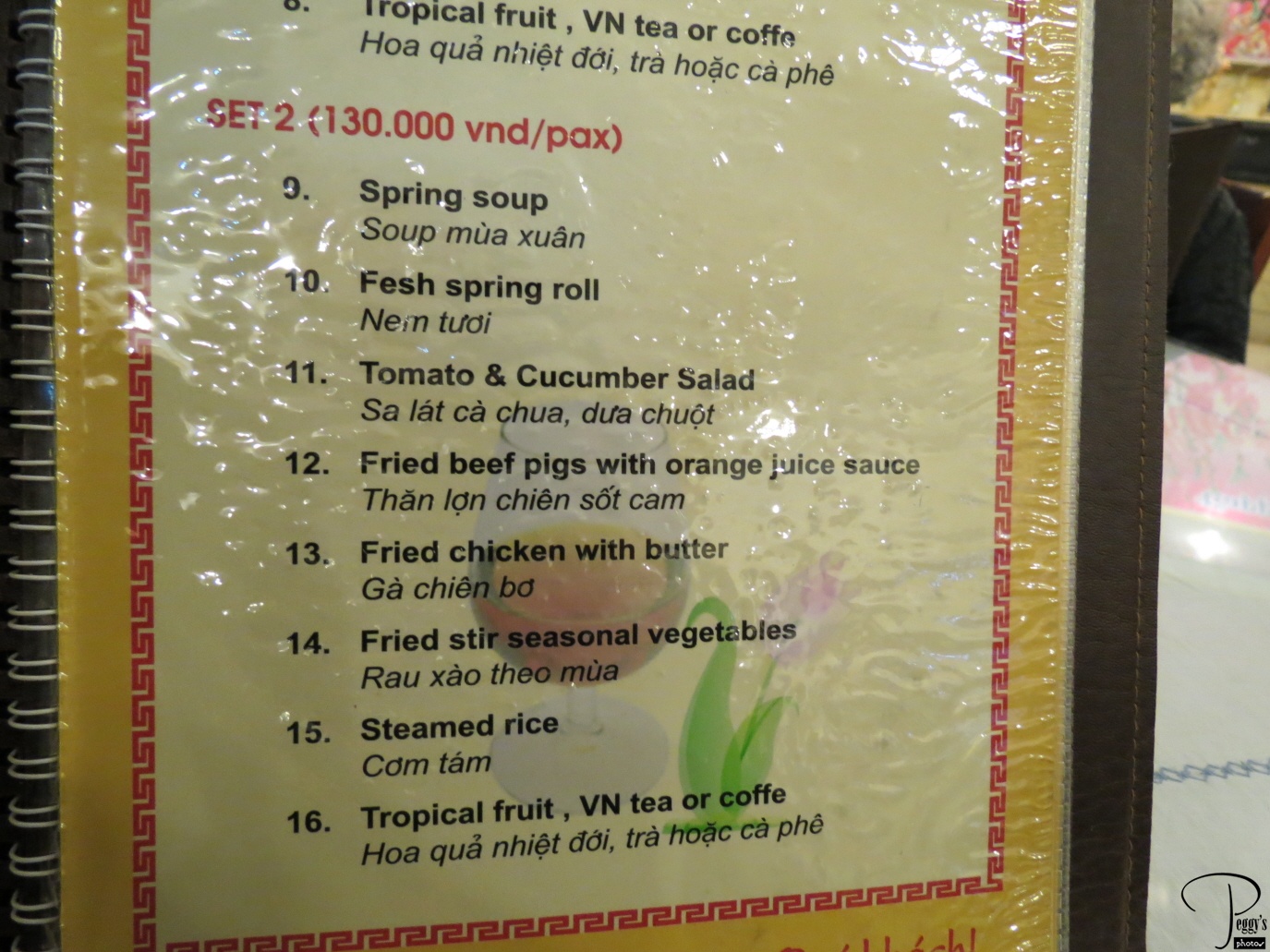 The restaurant's menu. All looked very good except I wonder what fried beef pigs are.

Lunch Stop
Lunch Stop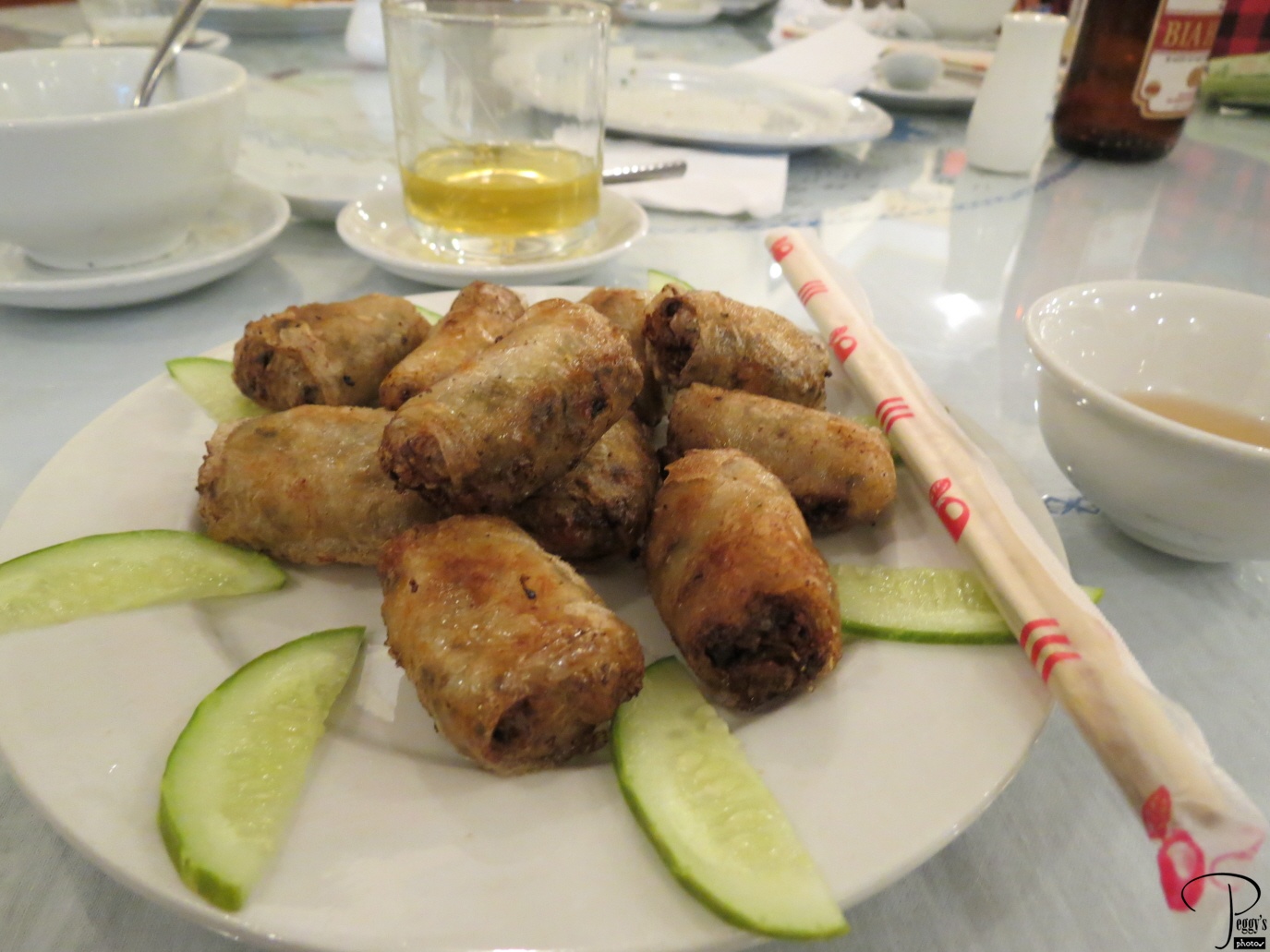 I ordered the "Fesh Spring Roll." I wonder if this dish was meant to share––I did. The spring rolls were delicious but I couldn't finish that many. Actually, I gave the rolls I couldn't finish to one of our group's tables that still hadn't been served. They were hungry!

Lunch Stop
Lunch Stop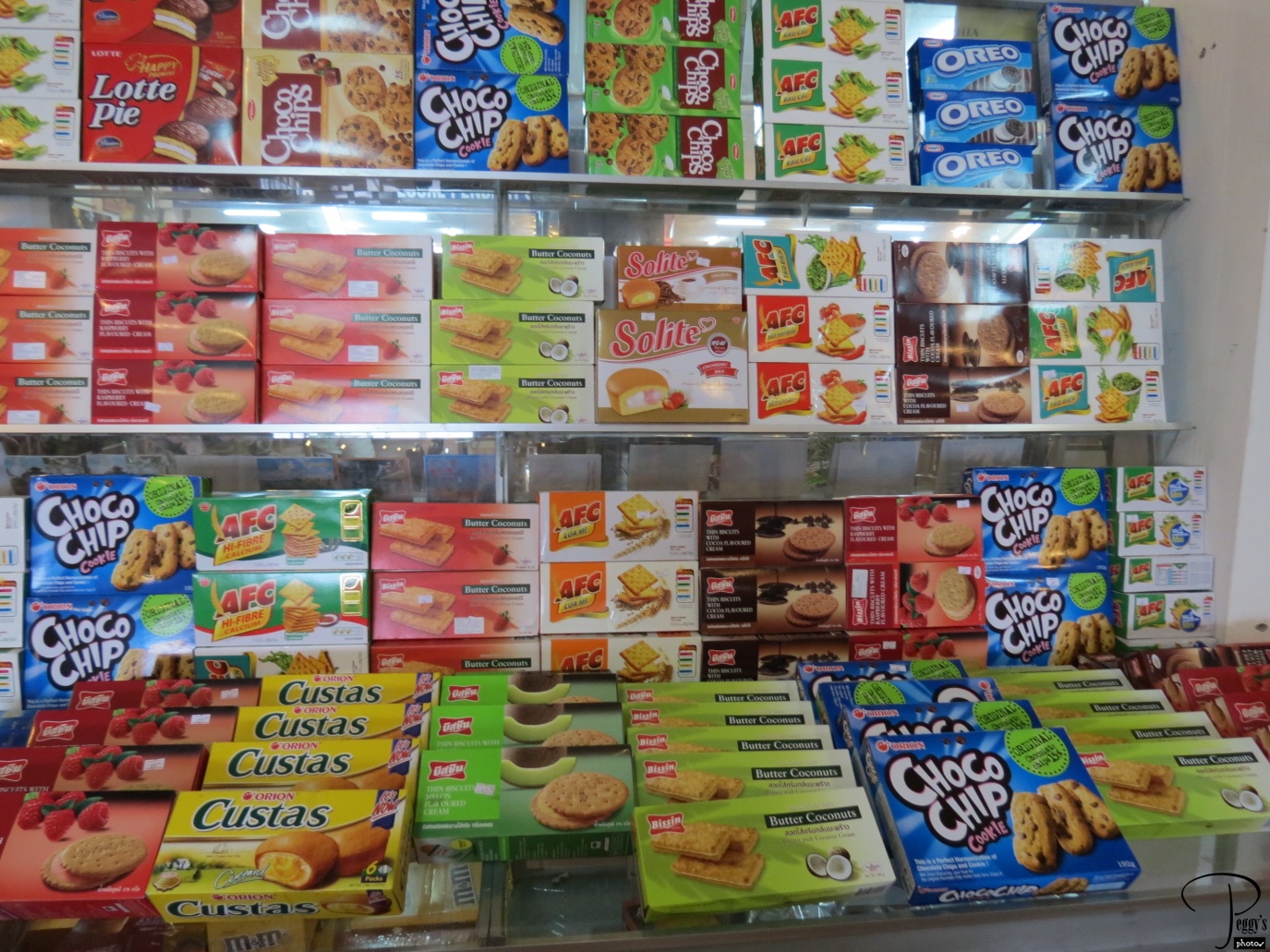 There were many cookies and snacks for sale here.
Lunch Stop
Lunch Stop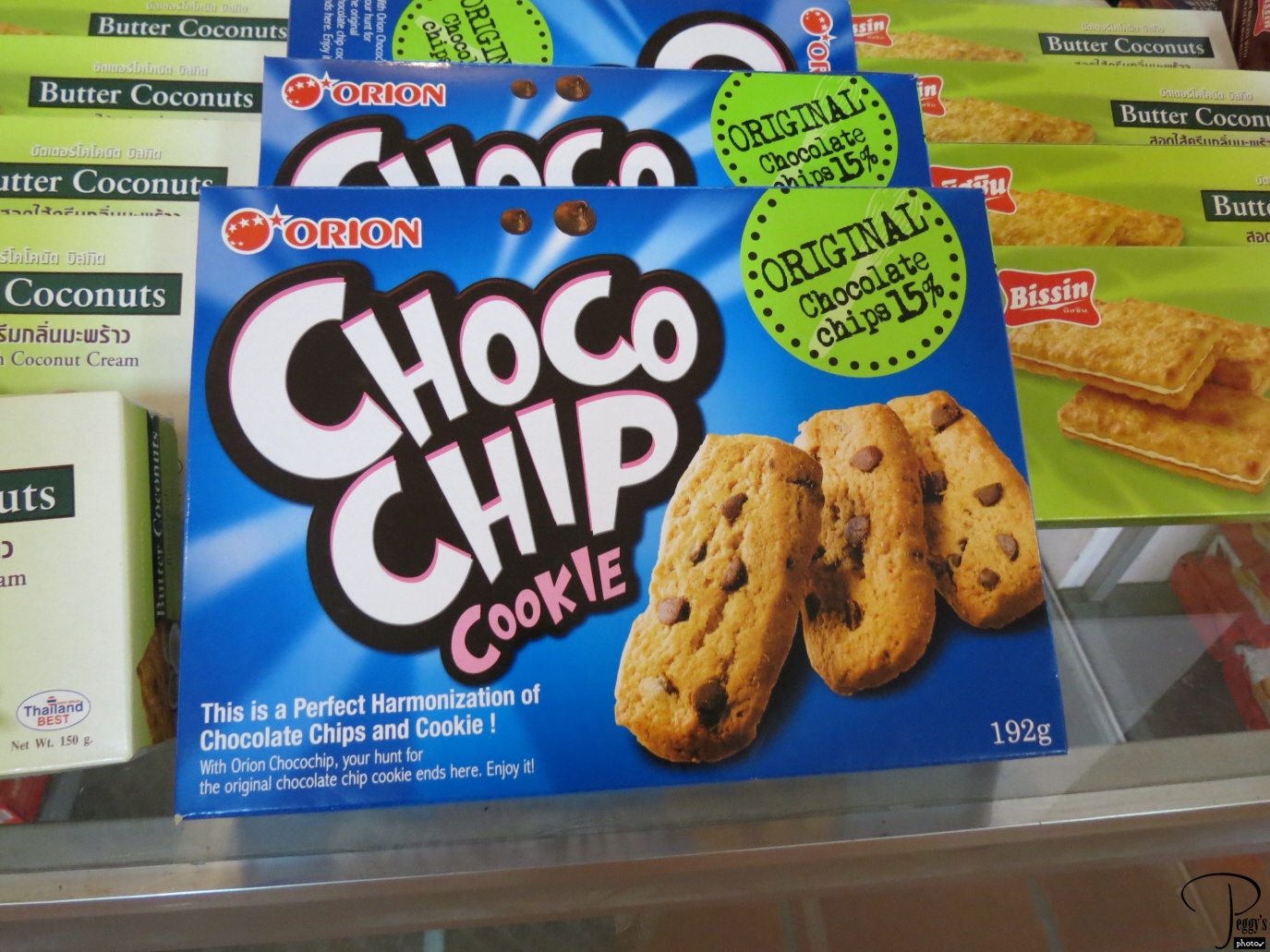 I bought a box of Chocochip Cookies, manufactured in South Korea by Orion. The advertisement on the package sold me: "This is a Perfect Harmonization of Chocolate Chips and Cookie! With Orion Chocochip, your hunt for the original chocolate chip cookie ends here. Enjoy it!" Well, I've had much much better chocolate chip cookies, but they do have a great copywriter. I saw an ad for Orion cookies being sold in LA at the World Market.
Lunch Stop
On the Road: Hanoi to Halong Bay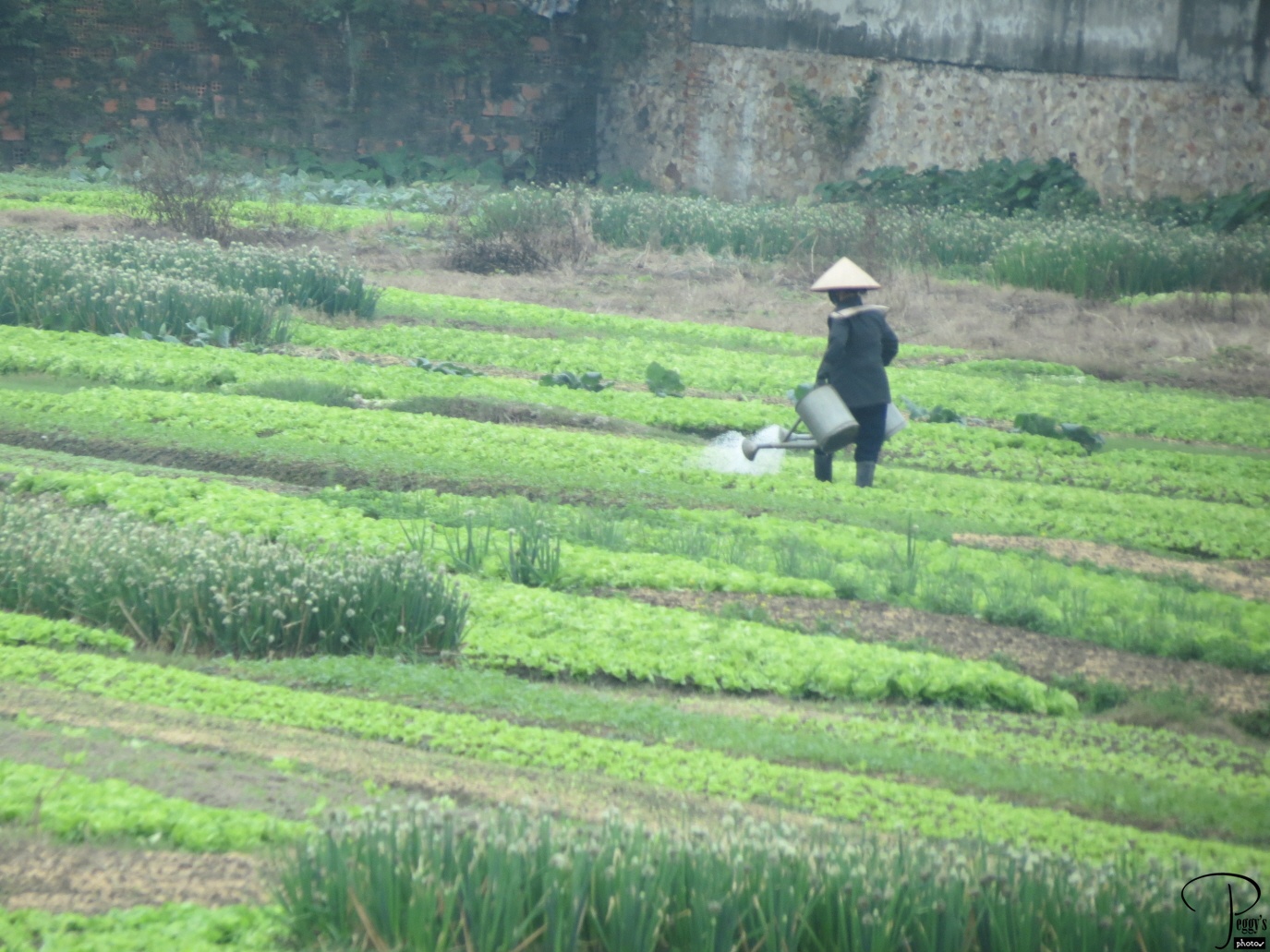 We also saw many people working on their farms. Each Vietnamese is given 3,000 square feet of land, which they can use as farms. The 3,000 square feet can also be rented out.

On the Road: Hanoi to Halong Bay
On the Road: Hanoi to Halong Bay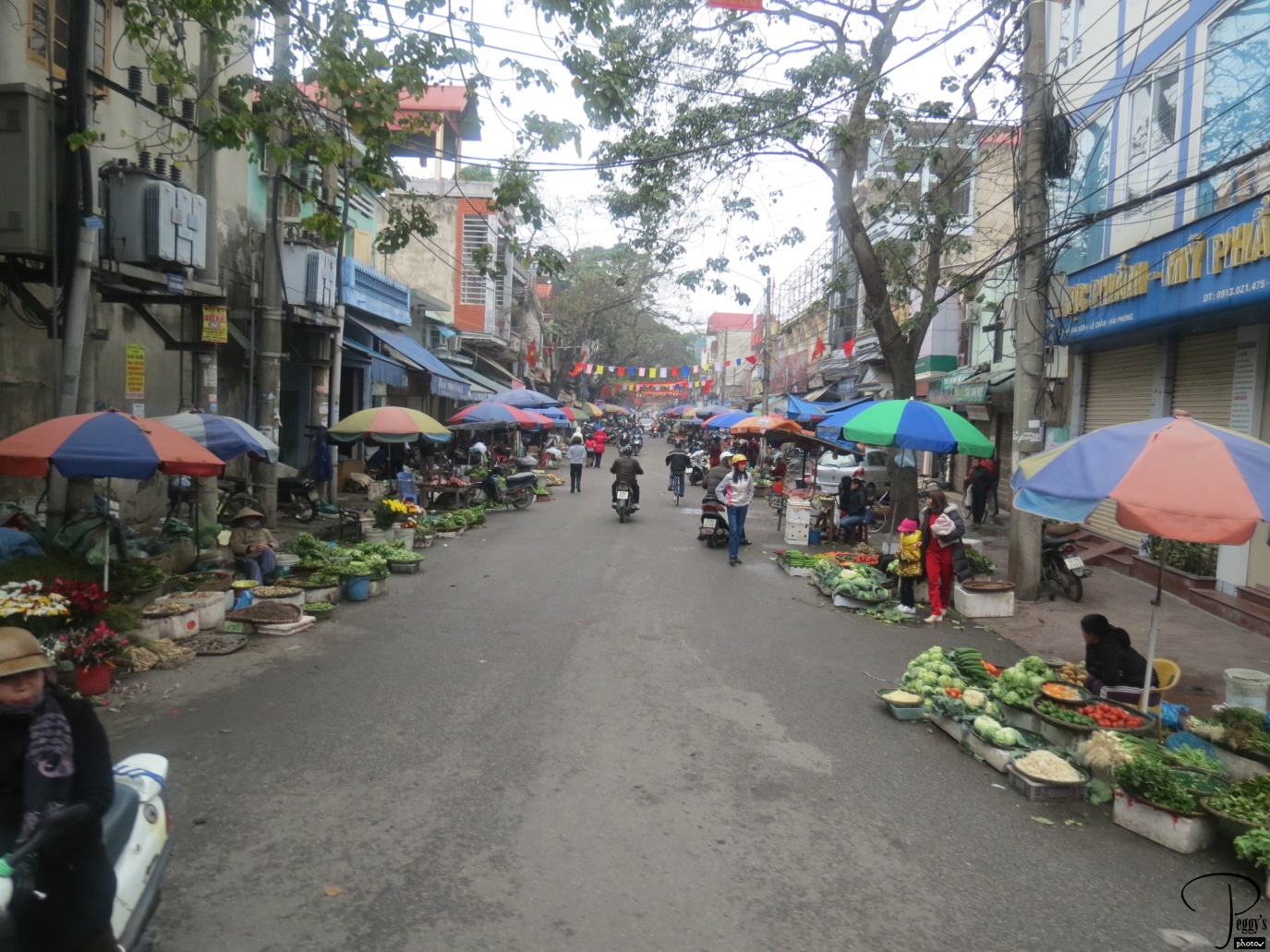 Tho told us that there aren't any supermarkets where you can buy produce. You buy your fruits and vegetables on the street from the farmers.

On the Road: Hanoi to Halong Bay
Haiphong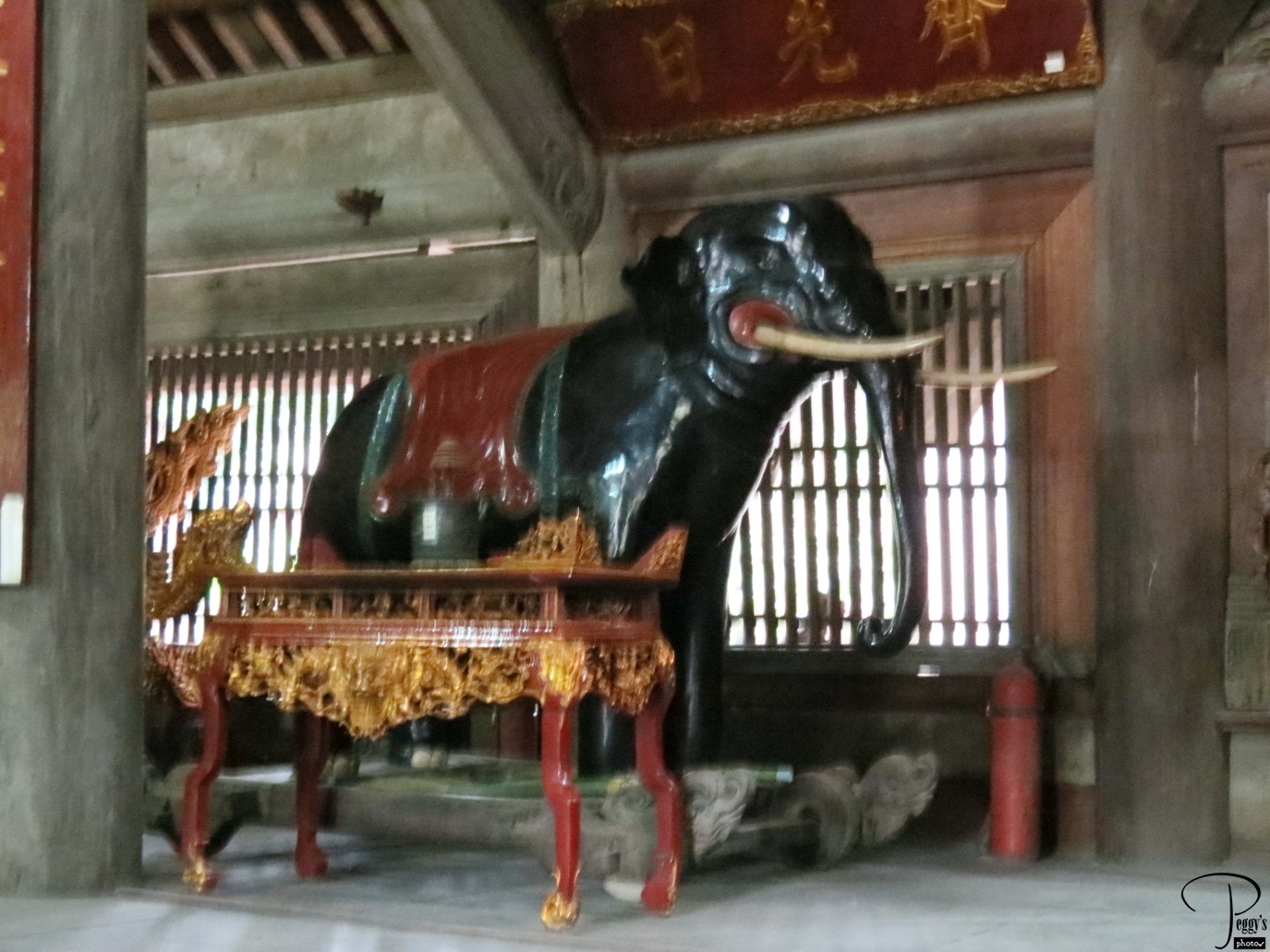 We made a stop in Haiphong, first visiting the Ding Hang Kenh Communal House, a temple to worship Ngo Quyen, a Vietnamese general during the Southern Han Dynasty in the Red River Valley (where we were), who in 938 defeated the Chinese and ended 1,000 years of Chinese domination. There are 500 wooden relief sculptures in the temple.

Haiphong
Haiphong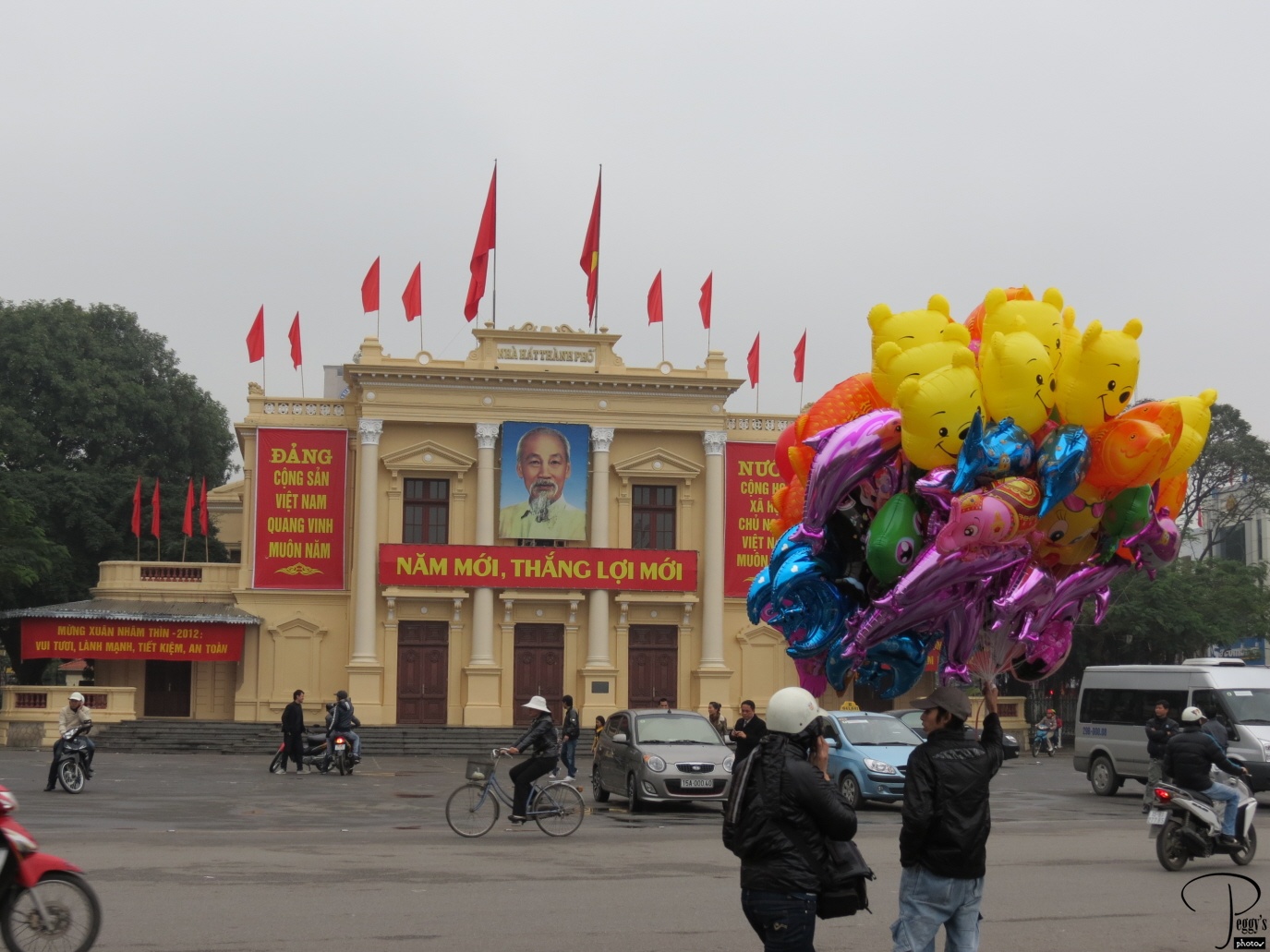 We also stopped at a square where the French Colonial Opera House is.

Haiphong
Haiphong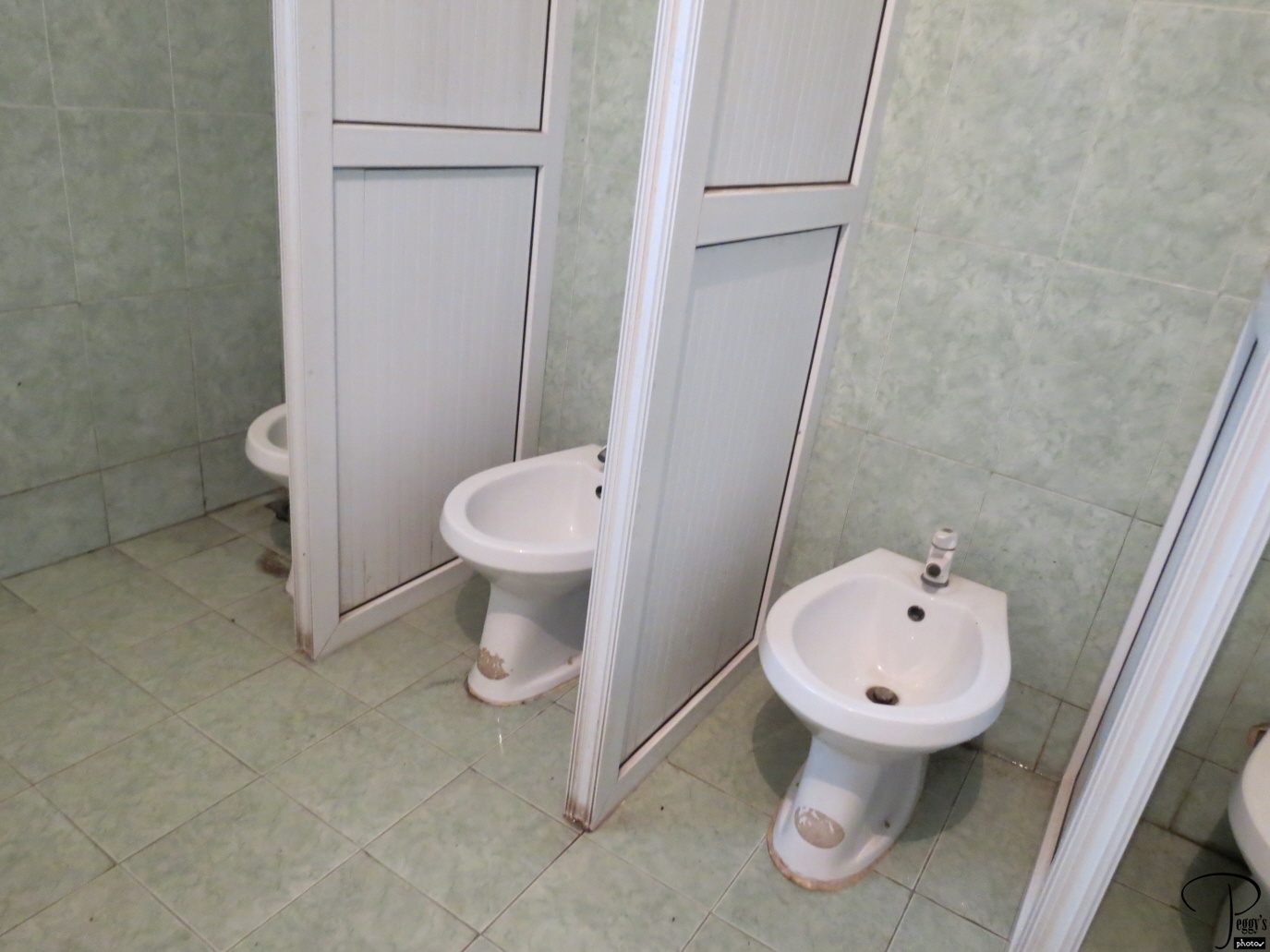 The public bathrooms were next to the Opera House. This women's bathroom was a first, I think for all the women in our group. In foreign countries, you don't necessarily expect to be provided with toilet seats in women's bathrooms or even with toilet paper, but you do expect doors to give you privacy. Here, the only doors were to the squat toilets across from these toilets. Boy did we look funny all sitting in a row on these toilets––I think there were about eight of them, hence eight of us. And the bathroom also didn't have a door to it and anyone could have walked by and looked in.

Haiphong
Harmonica Concert–Movie
We had a great treat on the bus after visiting Haiphong––a harmonica concert given by Pat, one of my tour mates. I think the first piece is "Red River Valley" in honor of crossing the Red River; the second sounds like "Oh! Susanna."
Harmonica Concert–Movie
Halong Bay Hotel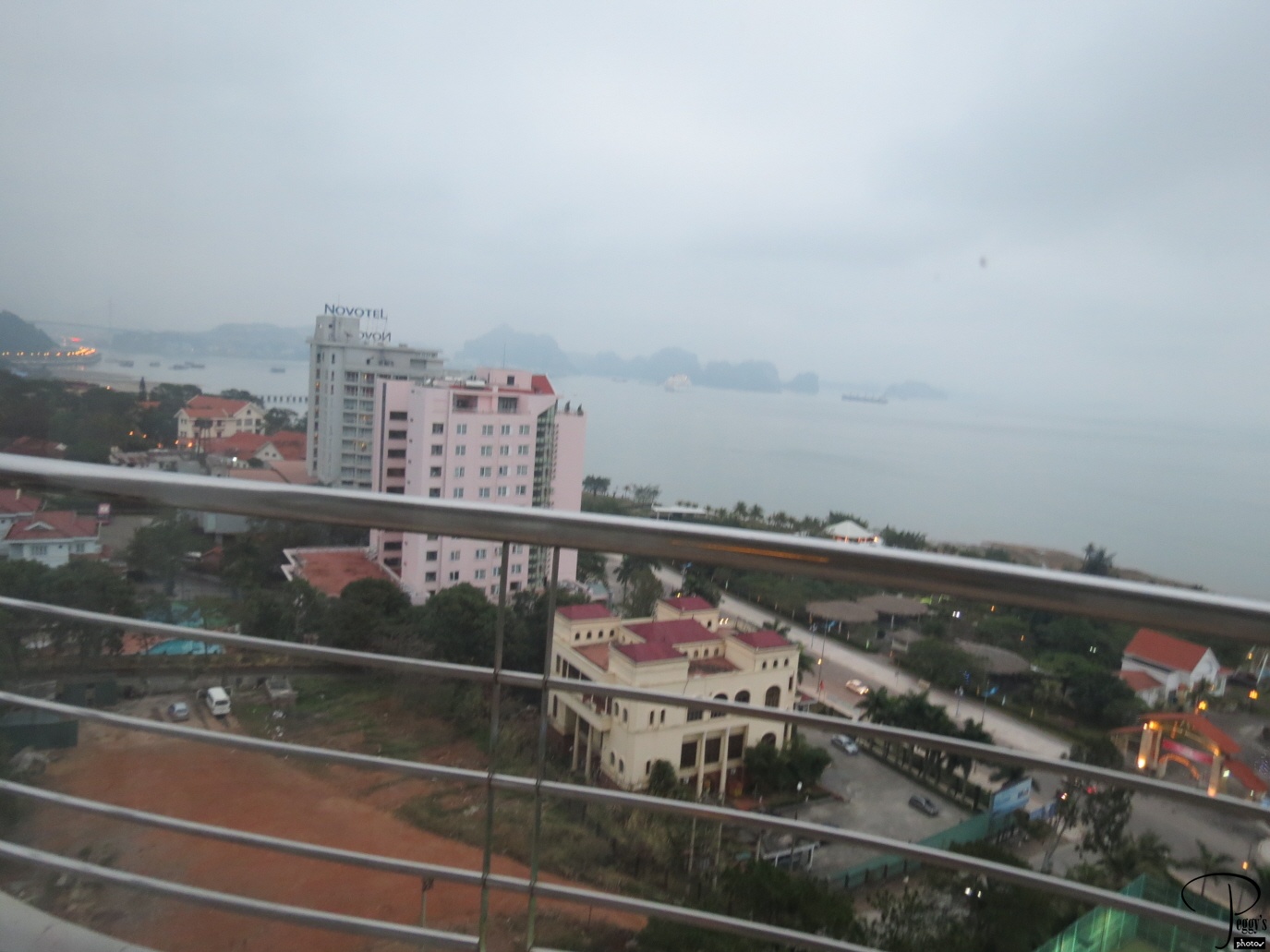 A view from my hotel room at Halong Bay.
I have put my photos of our drive from Hanoi to Halong Bay on a slideshow. Go to Slide Shows, Asia, Vietnam–2, ""Hanoi to Halong Bay, Tour Day 9" or directly to
http://www.peggysphotos.com/hanoi–to–halong–bay–tour–day–9/

Halong Bay Hotel
Halong Bay Hotel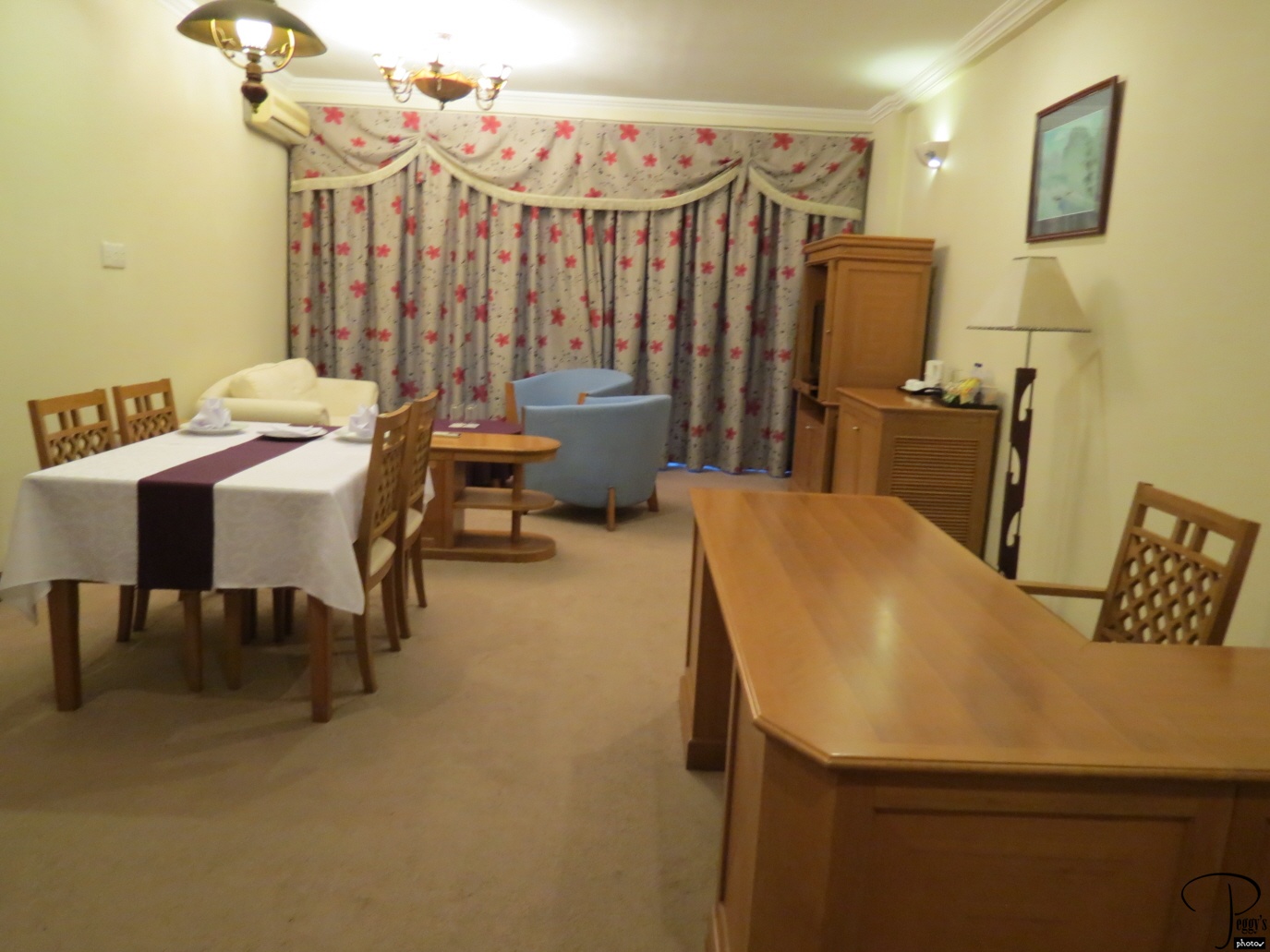 Too many tour groups seemed to have arrived at our hotel at the same time, so a few of us were given suites. I got one of them. I really thought that the hotel had made a mistake giving me a room key to a suite, but they told me they didn't. I actually had two rooms––one (in the photo), my own conference room with a fax, a second TV, and a second bathroom––and a regular bedroom. I felt lost in it and it took time to turn on and off all the lights.
Tomorrow, we would take a cruise on a junk through Halong Bay.

Halong Bay Hotel
© Copyright 2017 Peggy's Photos