Map of England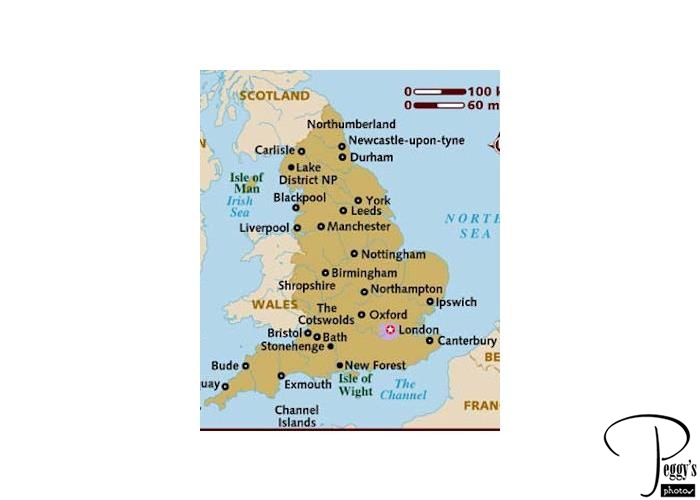 On Day 3, I took a tour of the Lake District in northwest England––see map. It is almost at the border of Scotland. I became interested in visiting this area after meeting a family who lived there on a tour in Thailand. They told me how beautiful it was and that I should visit it. So I did.
Map of England
Euston Station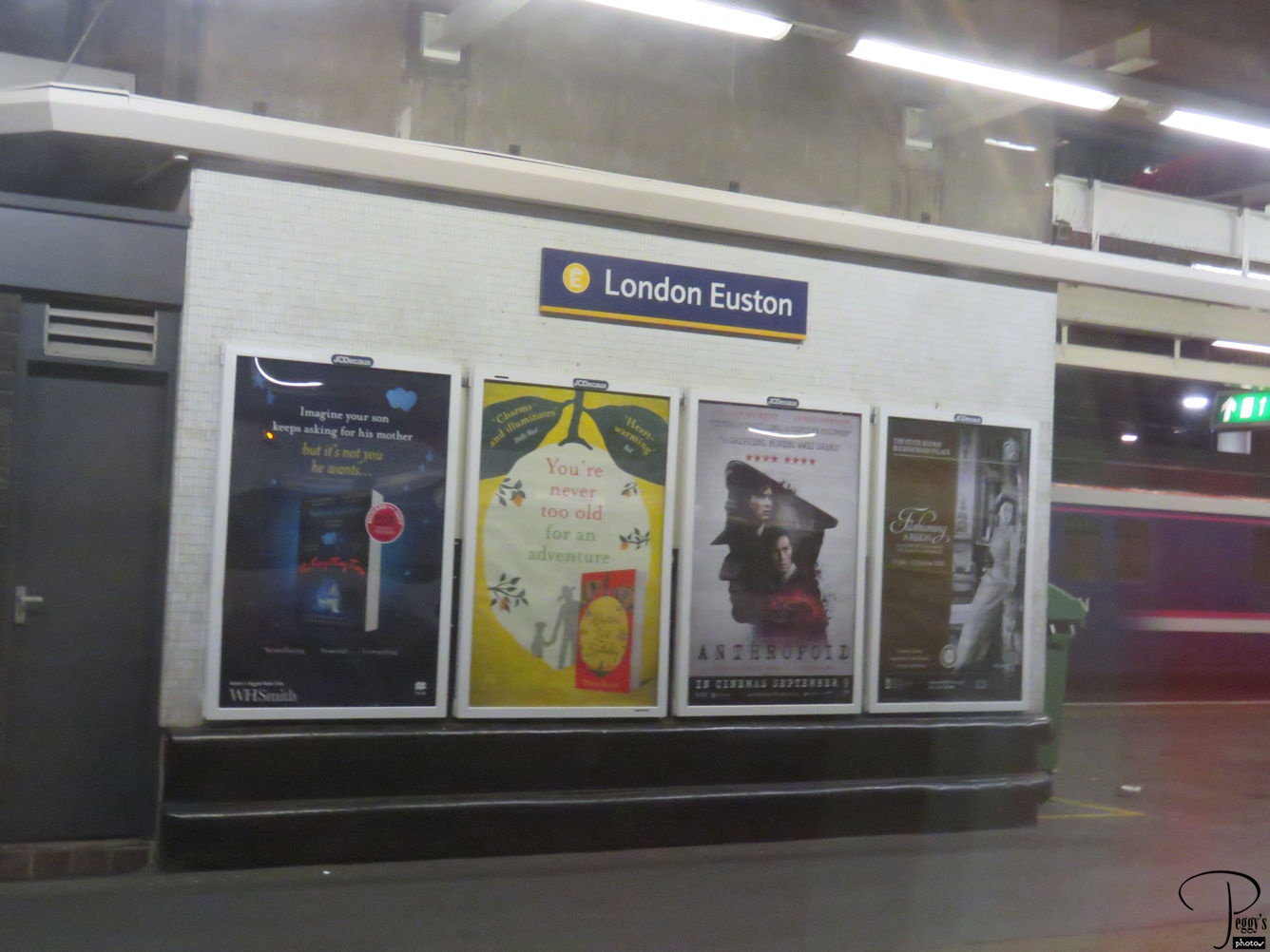 The tour left from London's Euston station. A taxi ride was needed to get from my hotel to the station. Meeting time was 8 a.m. I was the only one on the tour. However, another woman was also taking a tour of the Lake District though with a different company but we were scheduled on the same train, so I had company on the 2 1/2–hour train ride. She was from Australia with the same legal first name as mine: Margaret, so there was instant kinship between us. We talked all the way.

Euston Station
Oxenholme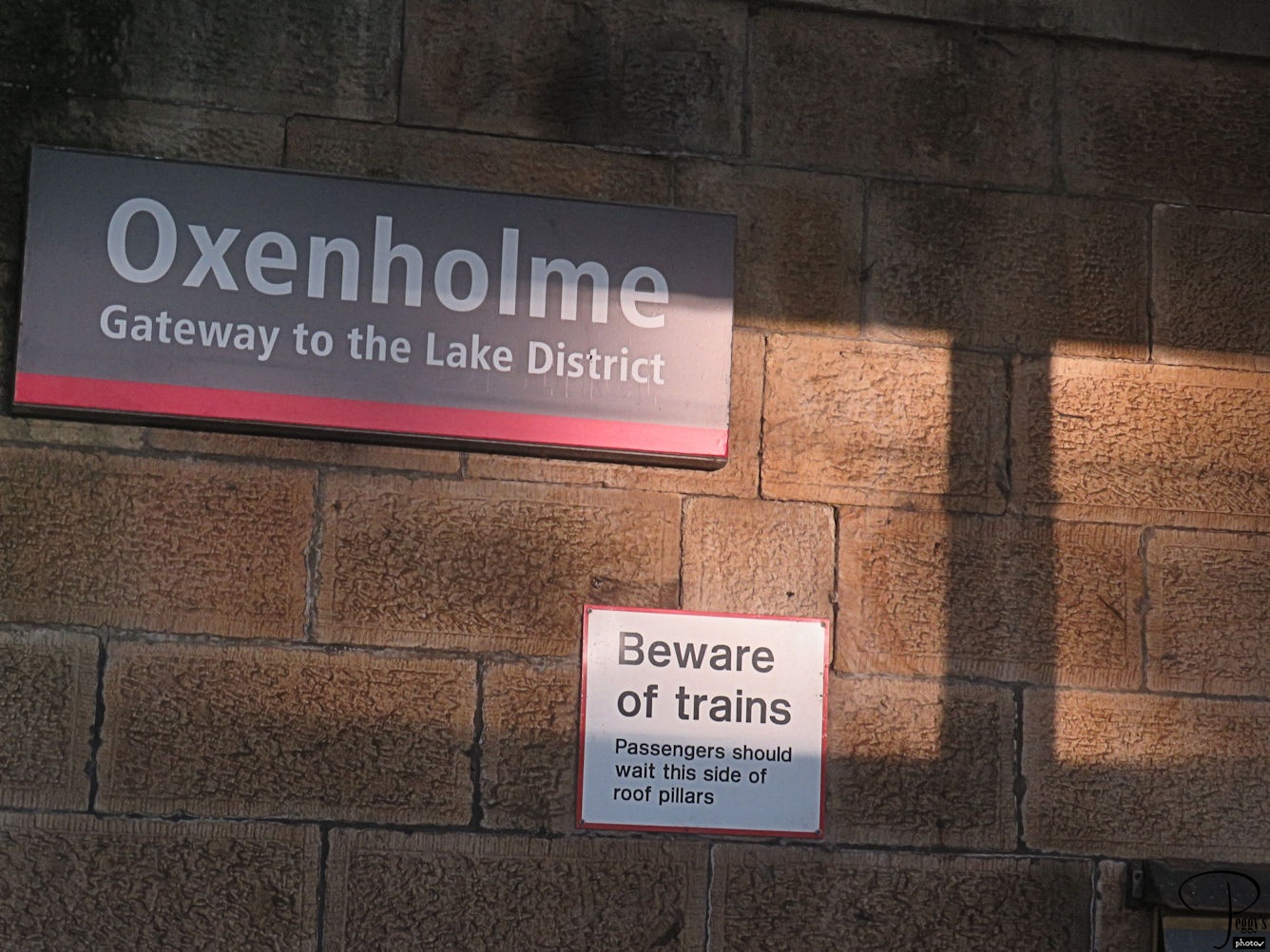 The two Margarets were on their own so we had to make sure that we got off at the right station, Oxenholme, as the sign says, the Gateway to the Lake District. We were met at the station by our respective tour companies.

Oxenholme
The Lake District
Other people joined my tour later: among them a young woman from Japan and an English couple who had never been to the Lake District. Two important things about the Lake District: (1) It is the wettest area of England and you are much more likely to have a rainy day on your visit than the beautiful sunny day we had. (2) It is a difficult area in which to drive as many of the country roads are way too narrow to allow two cars to easily pass each other and it can be hard to see an oncoming car. Safer to let someone more familiar with the area drive you around, such as on a tour.
Most of the Lake District, in Cumbria, is part of the National Park of England. It is a beautiful area.
The Lake District
Wray Castle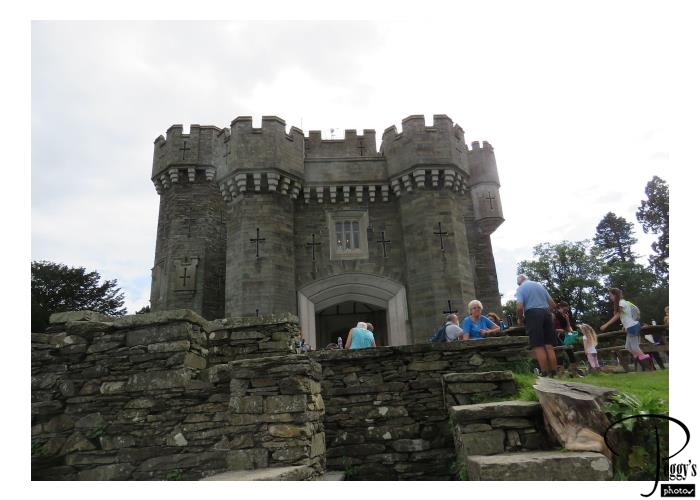 We stopped to view Wray Castle, which was built in 1840 for a surgeon. He willed it to the National Trust and it has belonged to them since 1929.

Wray Castle
View from Wray Castle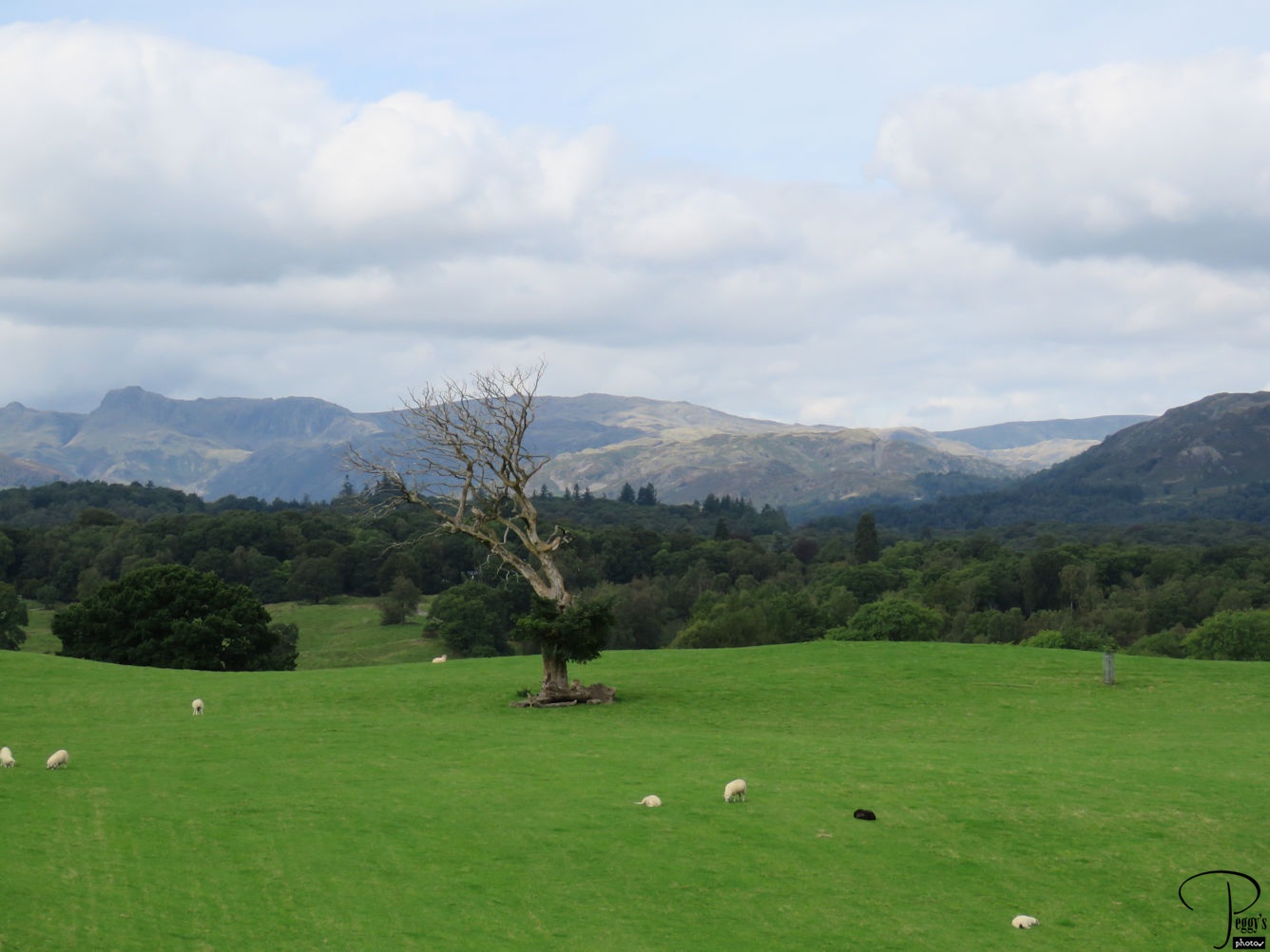 The view from Wray Castle. The highest peak in the Lake District is 3,209 feet (978 m).

View from Wray Castle
Hill Top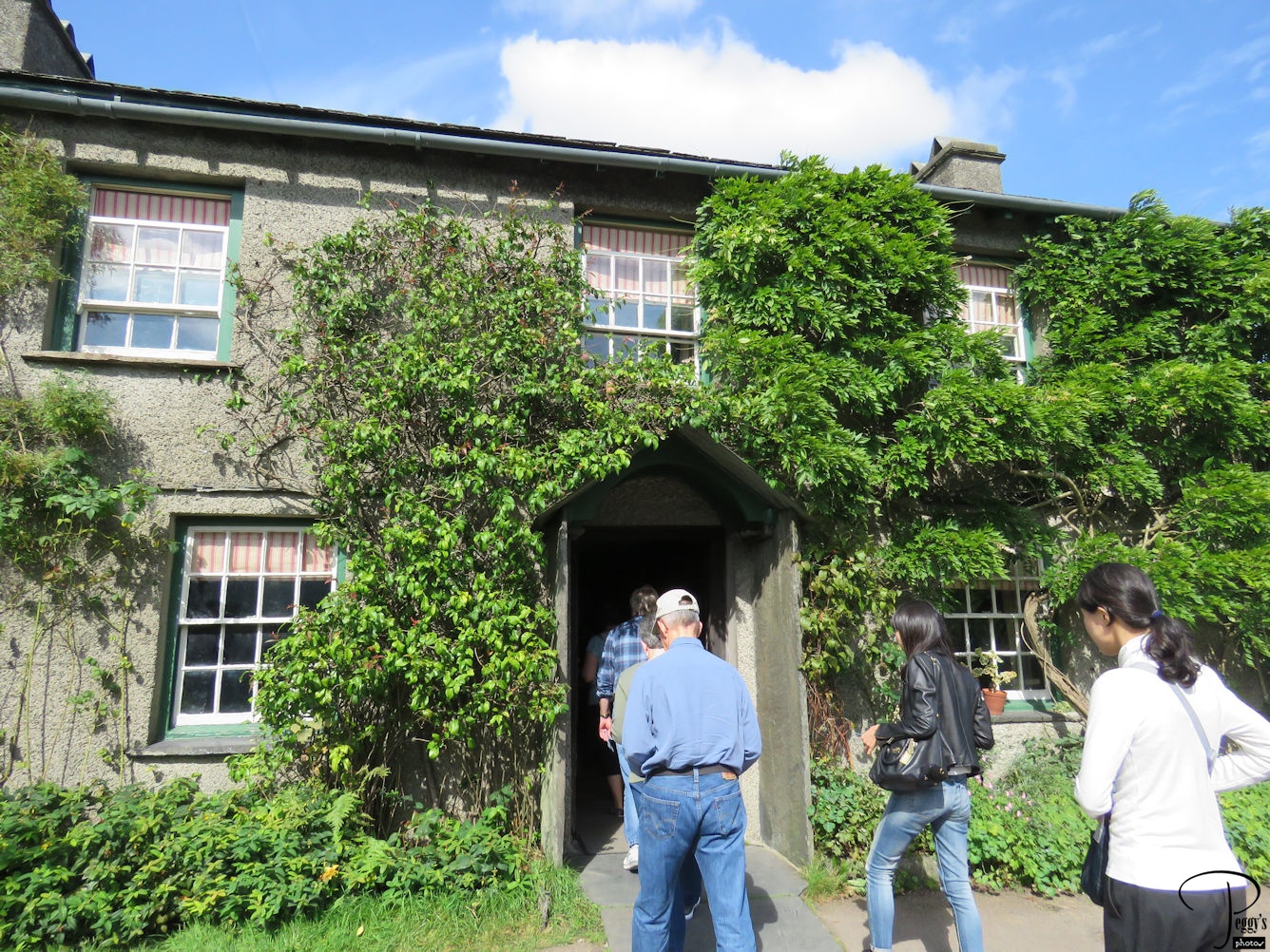 The Lake District is Beatrix Potter land. After her "The Tales of Peter Rabbit" was published, she made enough money to buy the house in the photo (Hill Top) plus other houses and 14 farms. She bought up the properties to keep them from being developed and, hence, to ensure that the Lake District would remain countryside. She willed her properties to the National Trust. We visited the house and also the Peter Rabbit gift shop.

Hill Top
Hawkshead Village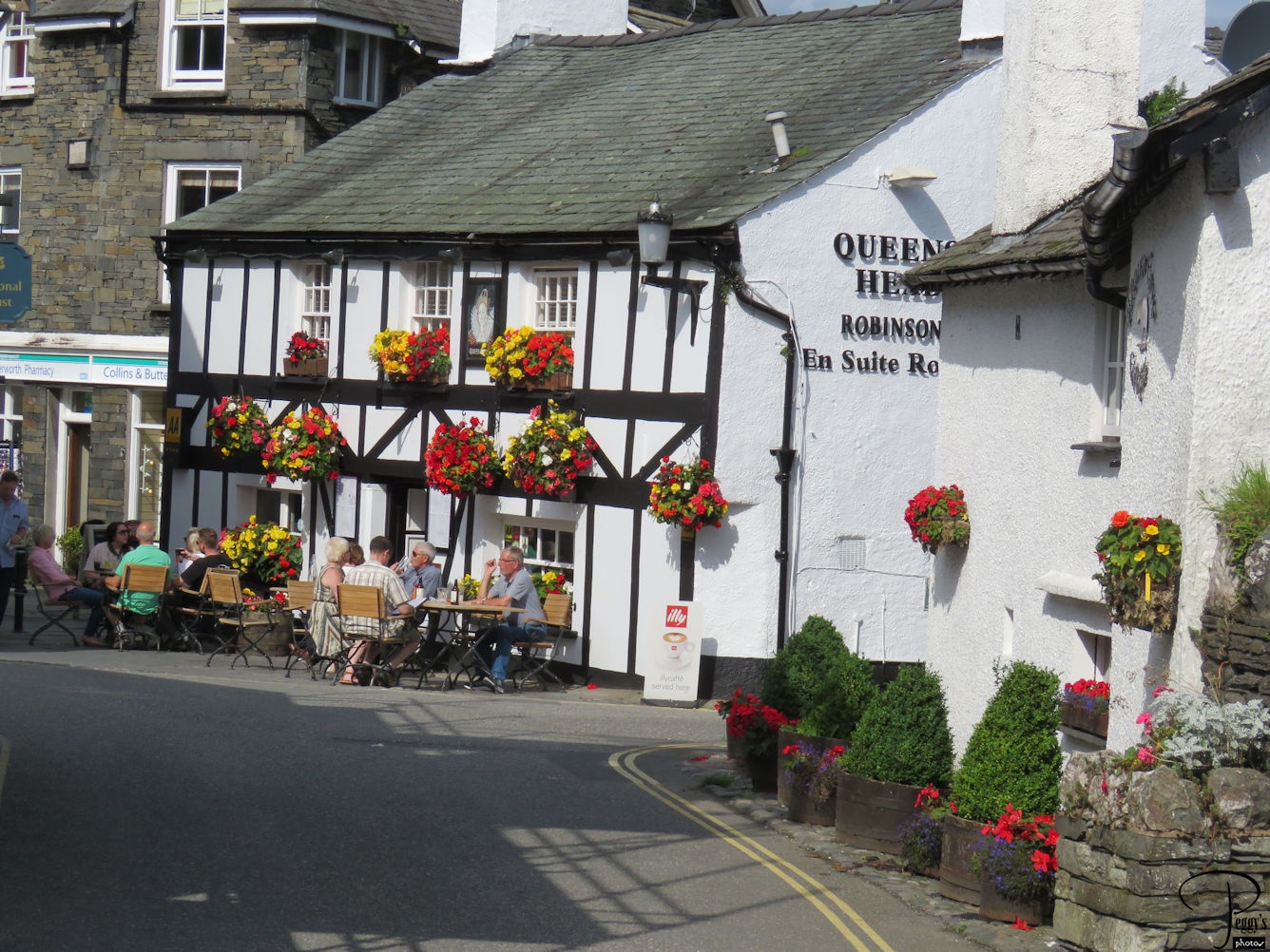 We took a lunch break at Hawkshead Village. Flowers grow very well here.
Hawkshead Village
Lake Windermere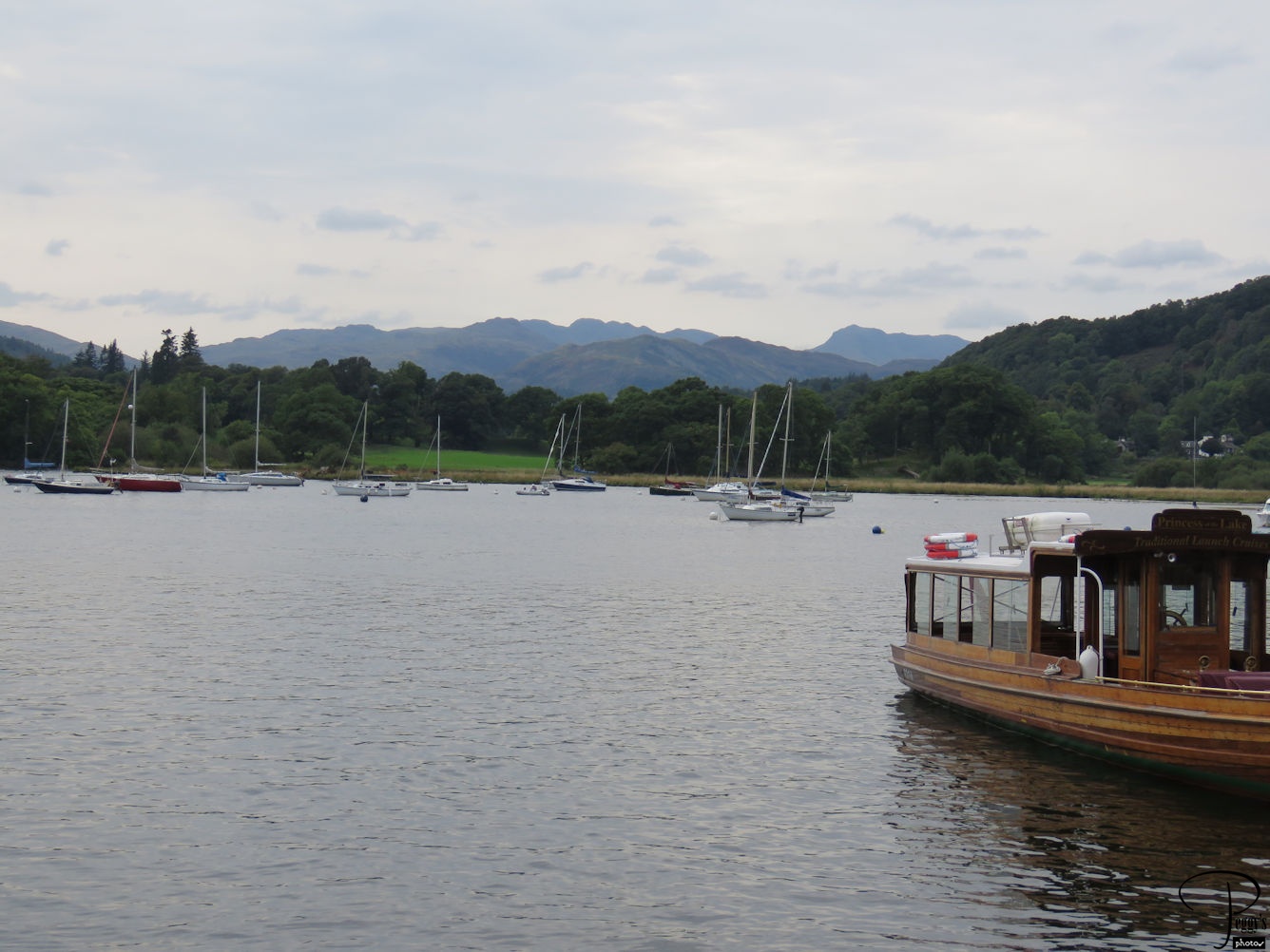 We next took a cruise on Lake Windermere.

Lake Windermere
Lindeth Howe Hotel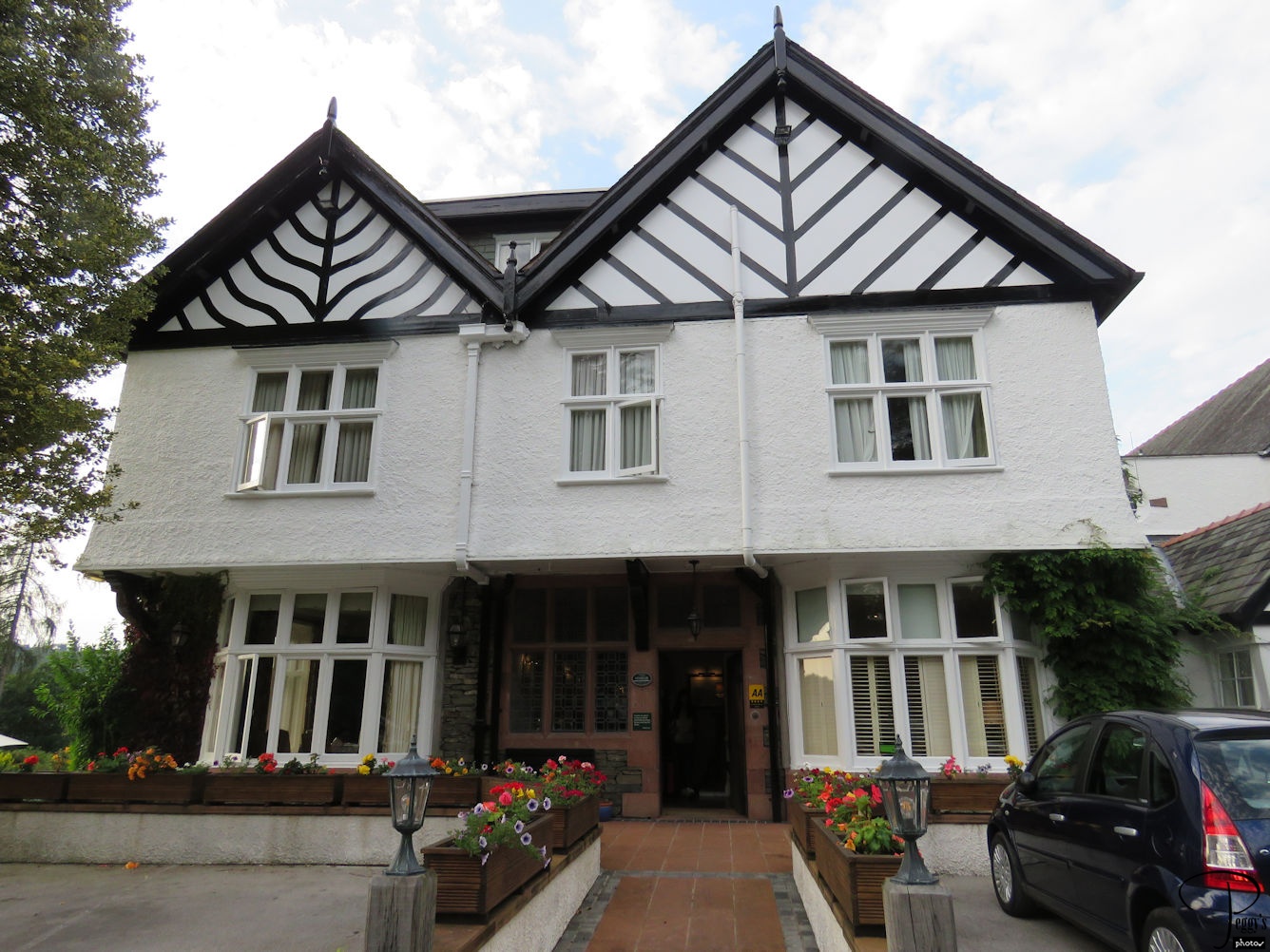 Our last stop was for cream tea at the Lindeth Howe Hotel. Some people on our tour were staying overnight here.

Lindeth Howe Hotel
Train Back to London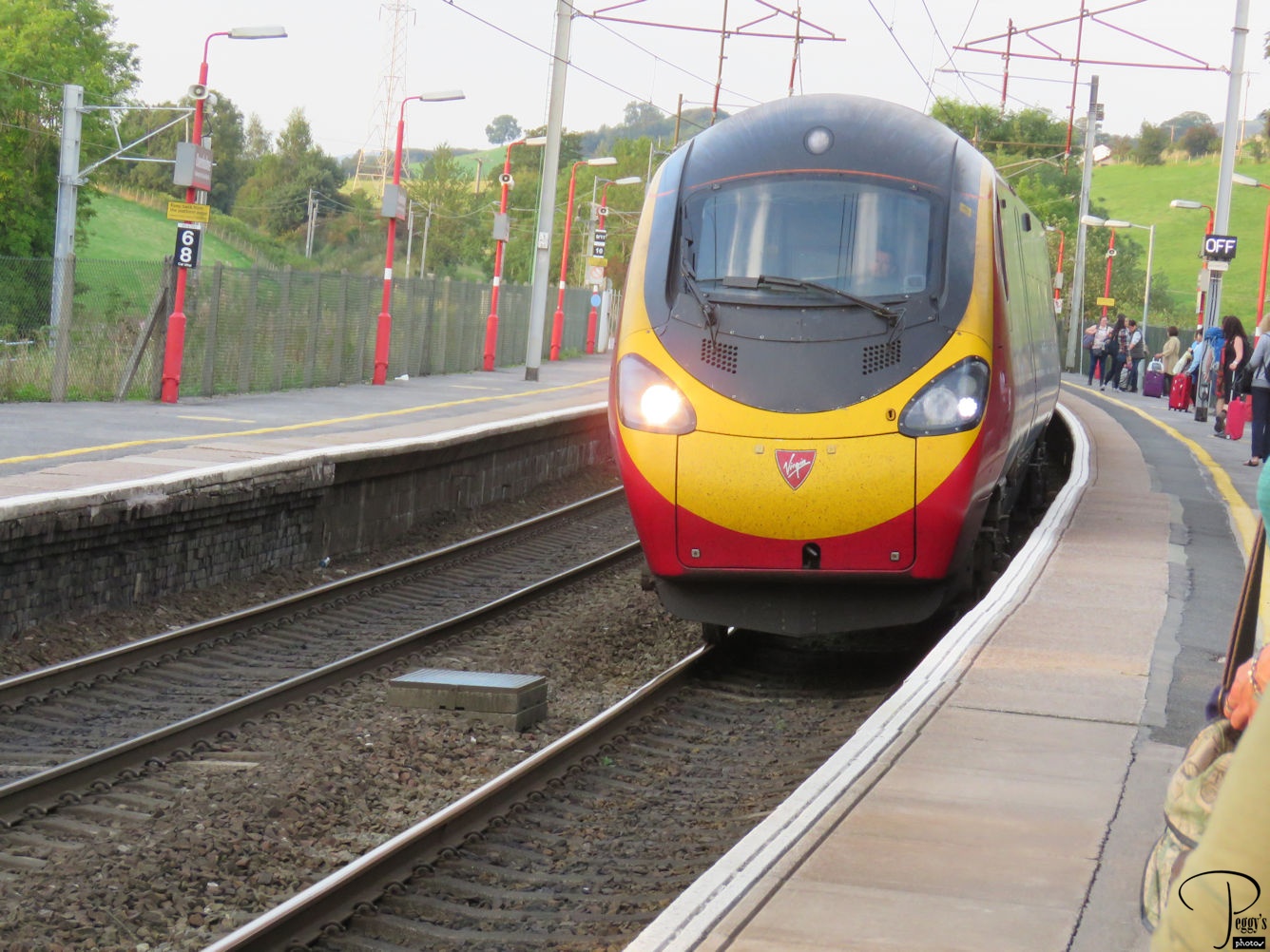 We were taken to the train station and I met the other Margaret there. We took the 2 1/2–hour ride back together to London and found that our hotels were close enough to each other to share a taxi to them. We arrived back at our hotels about 10 p.m.
I have put my photos of the Lake District on a slide show. Go to
http://www.peggysphotos.com/lake–district/
(Slide Shows, Western Europe, England, "Lake District").

Train Back to London
© Copyright 2018 Peggy's Photos