Kerry County Museum and the Dingle Peninsula
Kerry County Museum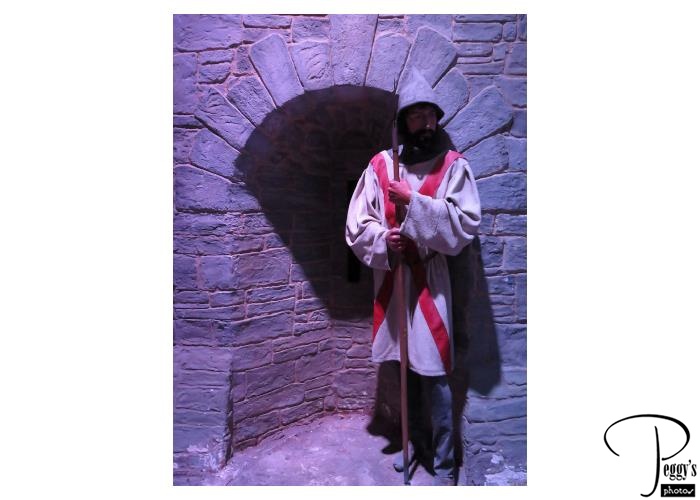 Today, we had an optional tour from Killarney called the "Dingle Experience" to the Dingle Peninsula. But first we went back to Tralee, where we were last night for dinner and the folk show, to visit the Kerry County Museum. The museum has re–created many lifelike scenes of a medieval Irish street. The photo shows a guard in one of the scenes.
Kerry County Museum
Dingle Peninsula Loop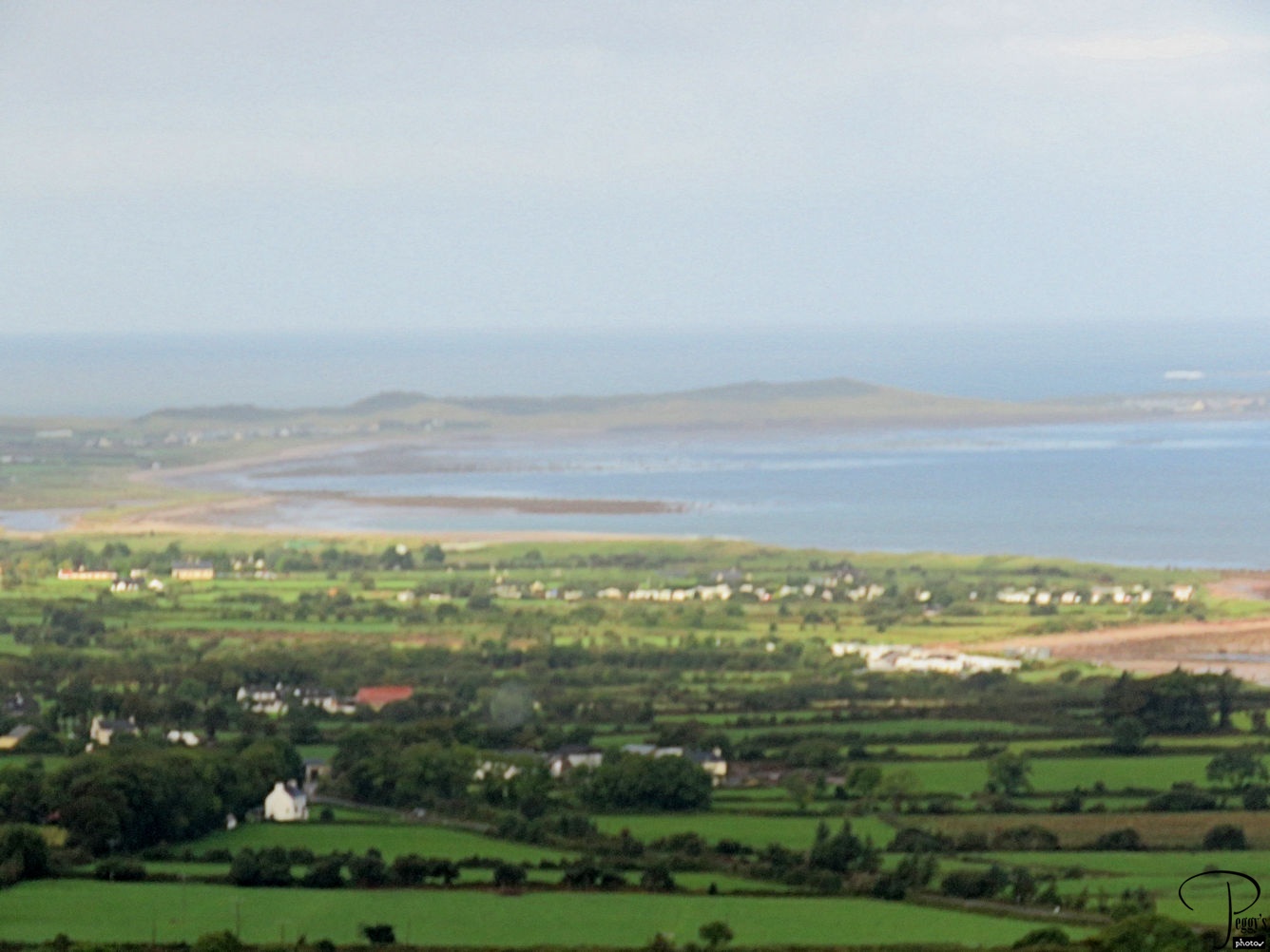 The loop around the Dingle Peninsula is about 30 miles (47 km). The peninsula is the westernmost tip of Ireland and is made up of sandy beaches, sharp cliffs, hills and valleys, and mountains. It has only one town, named Dingle, whose population is about 2,000. It, however, has a sheep population of about 500,000.

Dingle Peninsula Loop
Dingle Peninsula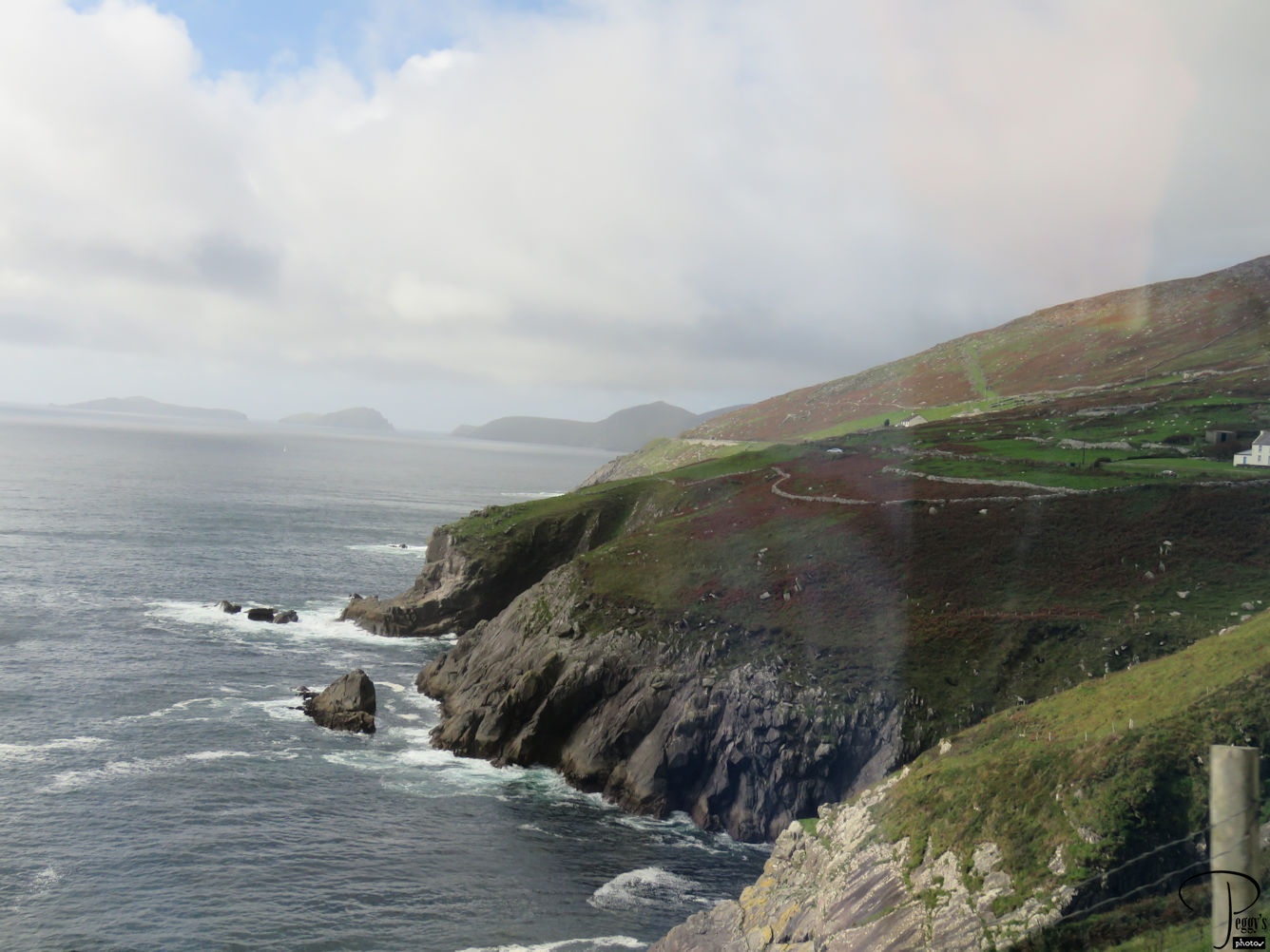 The cliffs on the ocean.

Dingle Peninsula
Blasket Islands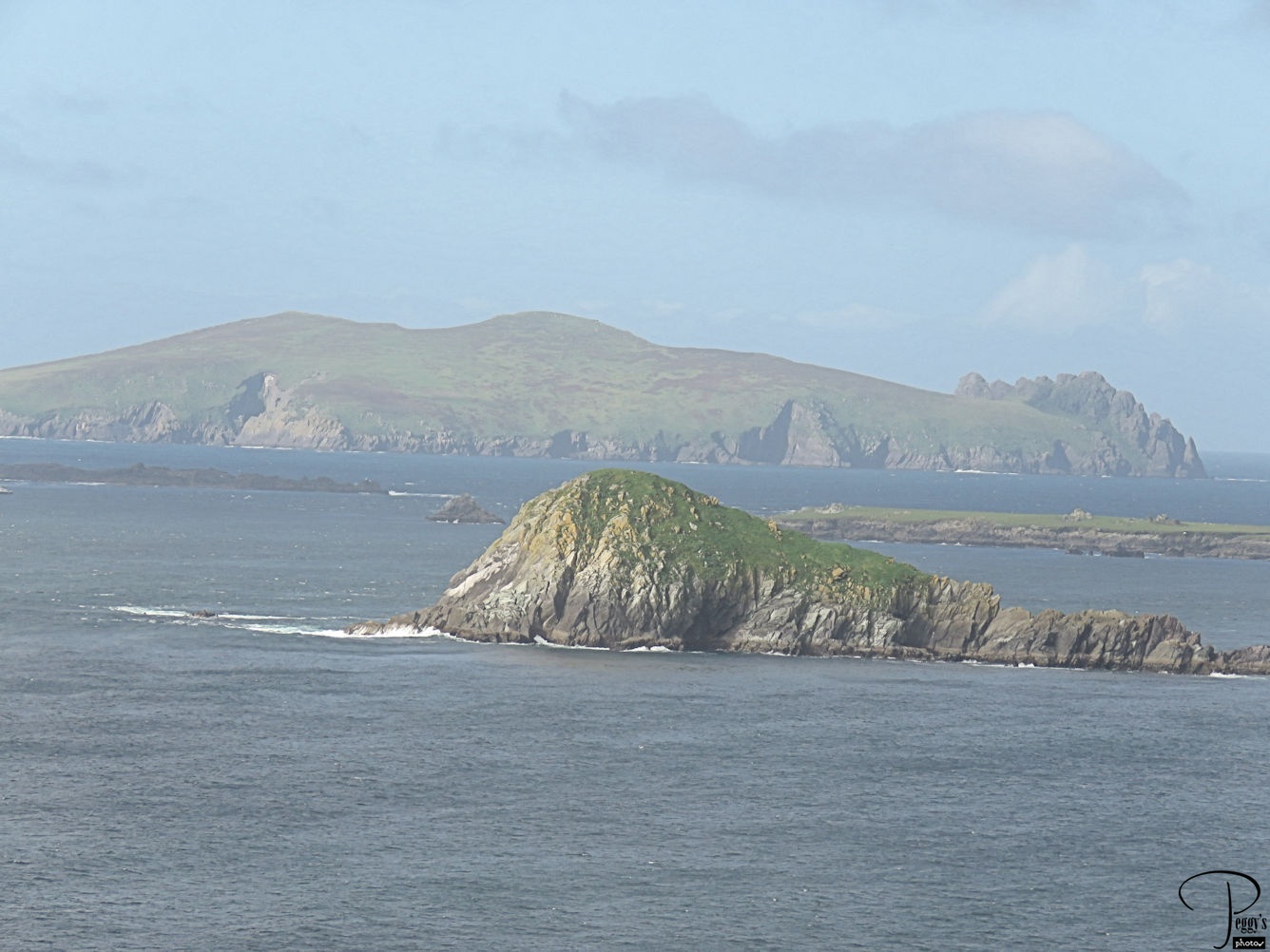 A view of the Blasket Islands.
Blasket Islands
Dingle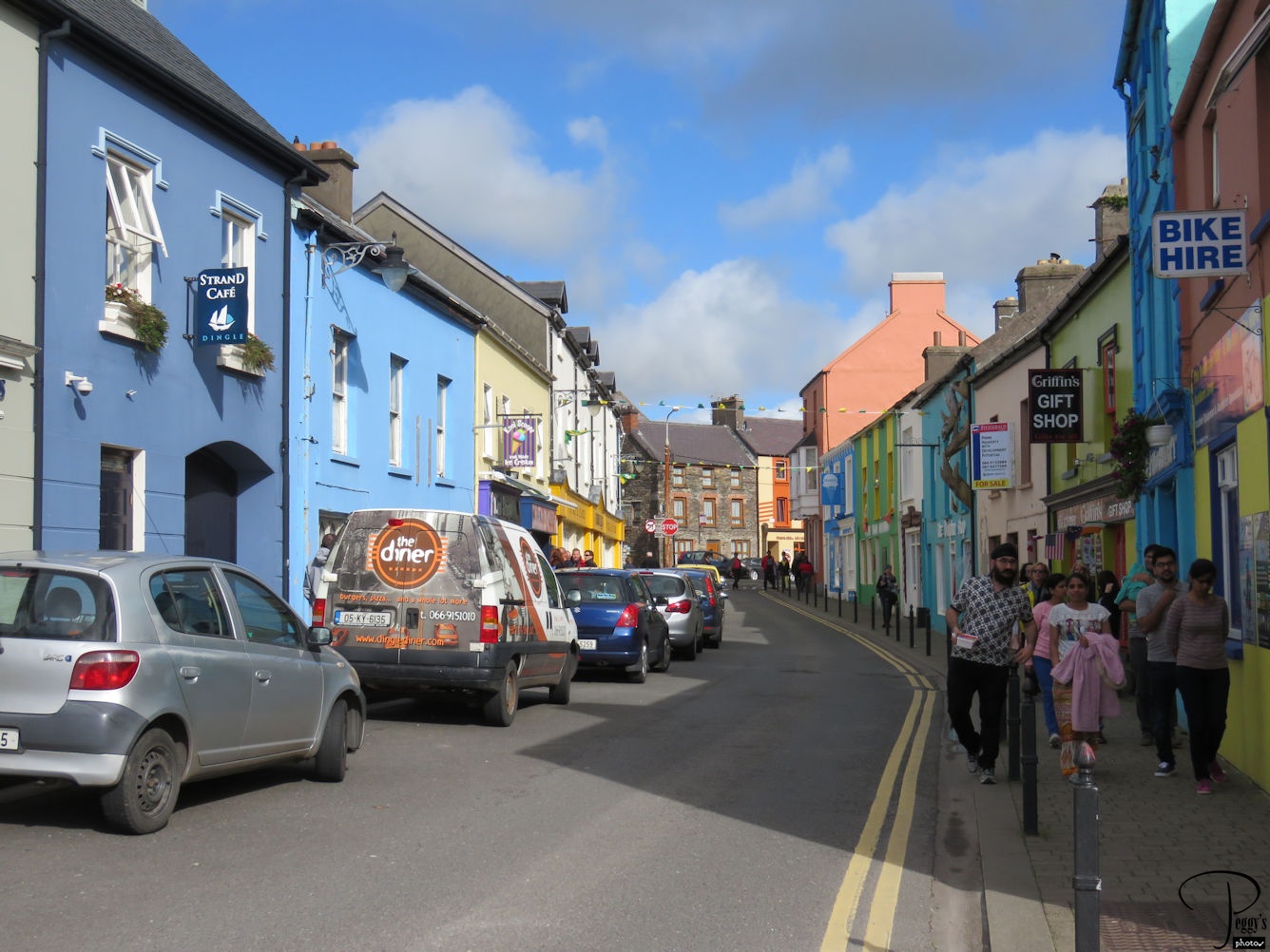 We had time to walk around the town of Dingle. We also ate a very good fish and chips lunch here.

Dingle
Dingle Peninsula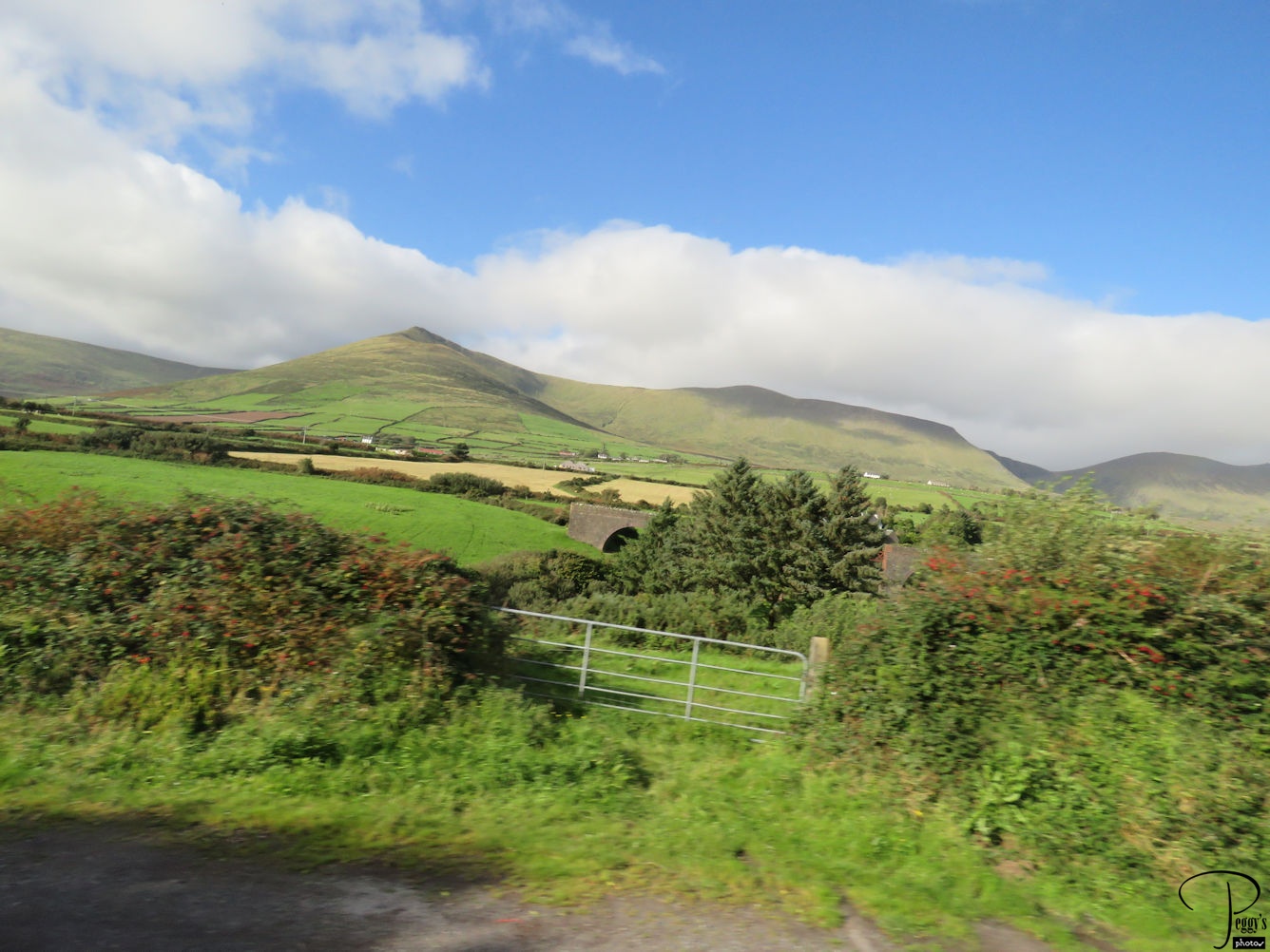 We drove back to Killarney through green countryside.
I have put my photos of the Kerry County Museum and the Dingle Peninsula on a slideshow. Go to
http://www.peggysphotos.com/dingle–peninsula/
(Slide Shows, Western Europe, Ireland, "Dingle Peninsula").
Dingle Peninsula
© Copyright 2017 Peggy's Photos