Hurling Demonstration and Walk Around Kilkenny
O'Donoghue Hurleys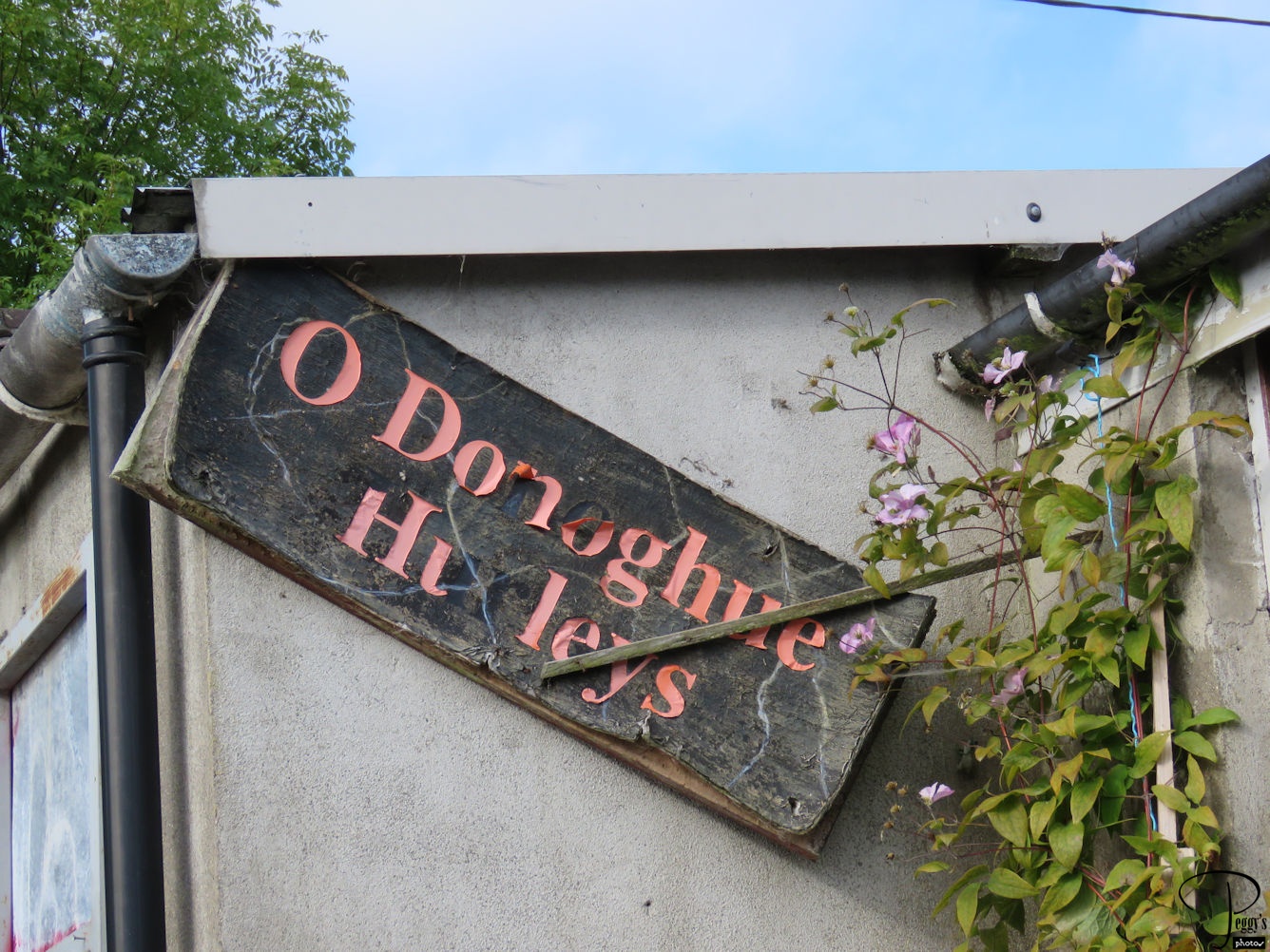 After spending the night in Kilkenny, we took a drive nearby to O'Donoghue Hurleys. We would learn about an Irish sport that most of us were not familiar with.

O'Donoghue Hurleys
O'Donoghue's Shop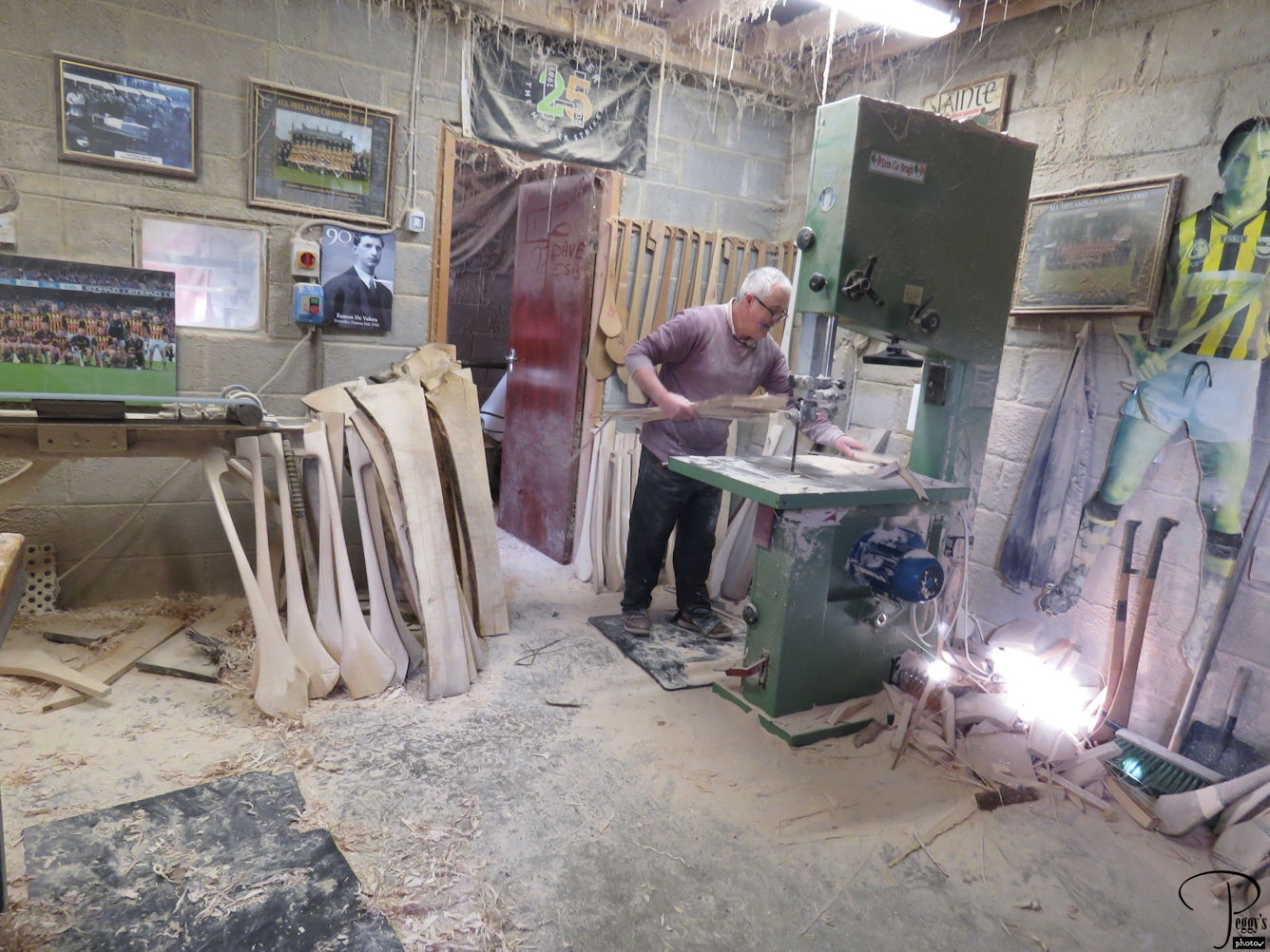 Mr. O'Donoghue is in the business of making hurley sticks. Hurley is a game invented 3,000 years ago by the Celts. It is similar to field hockey or lacrosse as it uses sticks. He showed us the art of making hurley sticks.

O'Donoghue's Shop
Making a Hurley Stick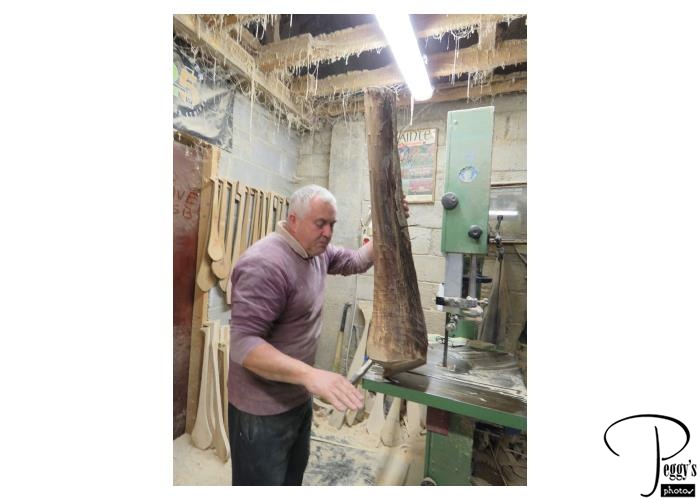 Most of the sticks are made of ash. He told us that a tree's grain is important for the stick.
Making a Hurley Stick
Making a Hurley Stick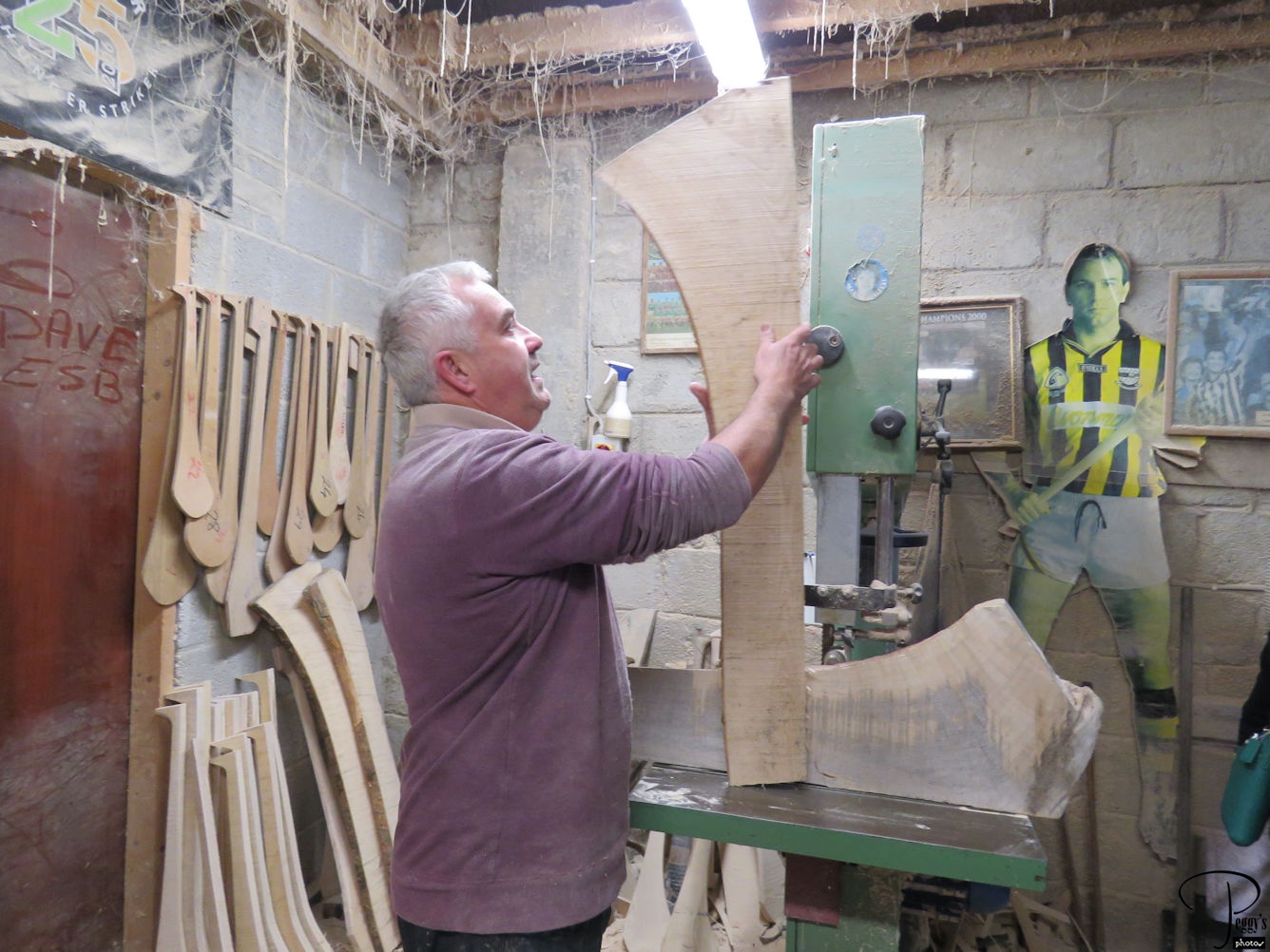 Further shaping takes place.

Making a Hurley Stick
Making a Hurley Stick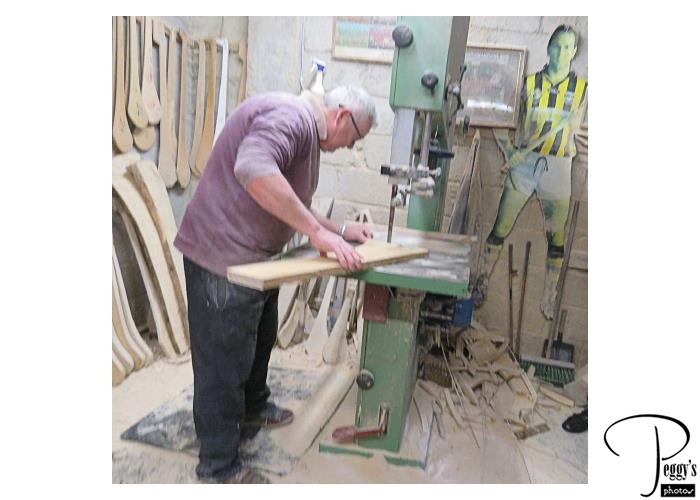 And more fine shaping.
Making a Hurley Stick
Hurley Sticks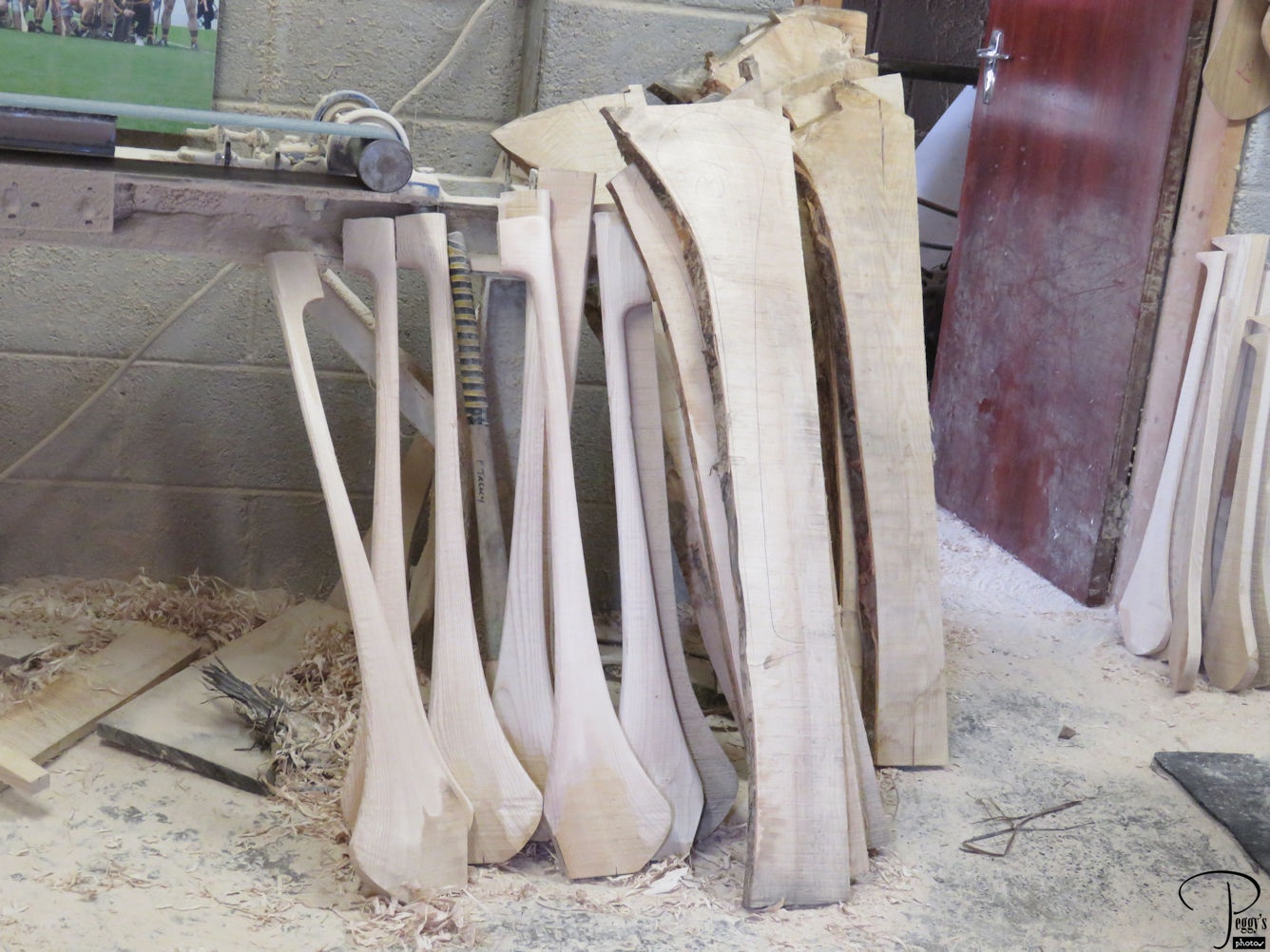 Some finished hurley sticks and other awaiting finishing.

Hurley Sticks
Hurley Demonstration
Another man showed us how hurley is played. Two teams of 15 players each try to place a small leather ball called a sliotar between the opponent's goal posts. A sliotar can be caught in the hand or struck in the air or on the ground. Players can also charge shoulder to shoulder. Hurley teams are usually made up of local people. There is much competition of hurley teams under the Gaelic Irish Association. Hurley is played in a number of countries, including in the U.S.
Hurley Demonstration
Kilkenny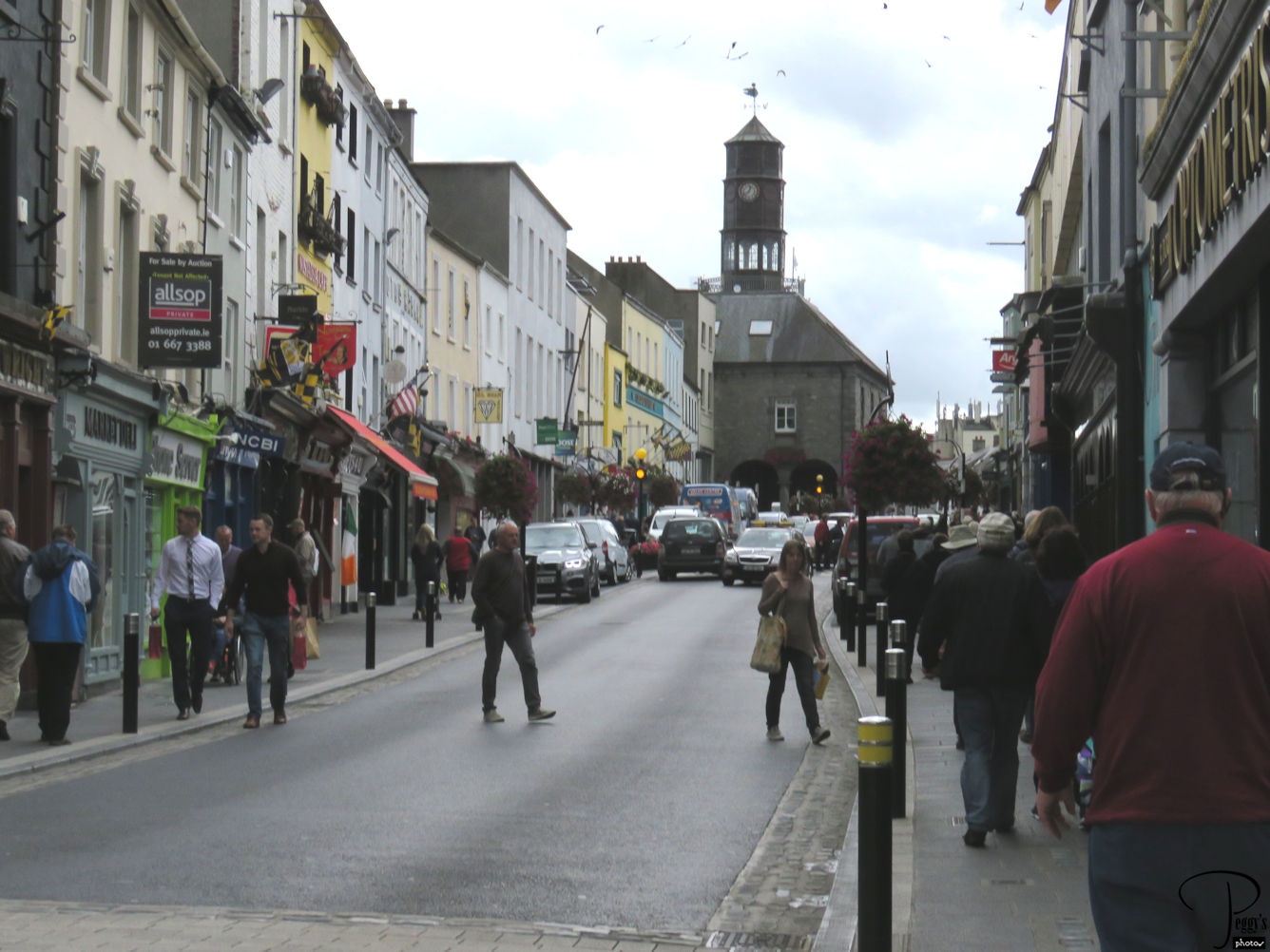 We went back to Kilkenny after the hurling demonstration and Barbara led us on a walk around the city. After the walk, we were free to do our own exploring. Photo: a street in Kilkenny, a medieval town with many medieval and other old buildings. The building at the far back of the photo is the Tholsel, built in 1761 as a place to collect tolls. It has also been used as a customs house, a courthouse, and a guildhall.

Kilkenny
Roth House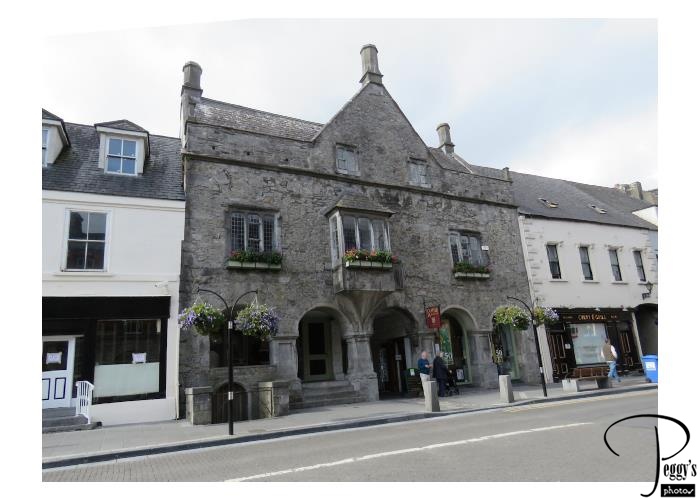 The Roth House was built in 1594 as a merchant's townhouse.

Roth House
Black Abbey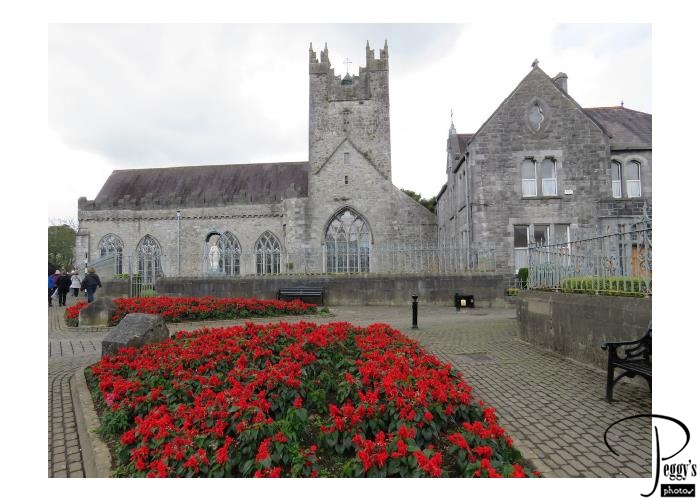 The Black Abbey was founded in 1225 by the Earl of Pembroke for the Dominican Friars.

Black Abbey
St. Canice's Cathedral & Round Tower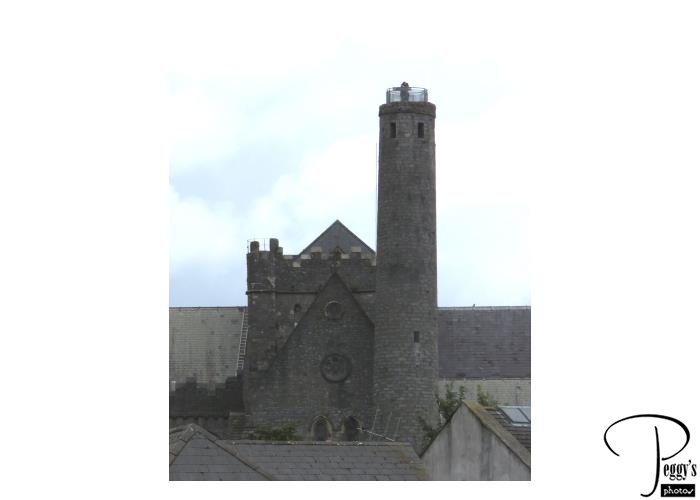 St. Canice's Cathedral was built in the 13th century, and the Round Tower, in the 9th century. The round tower is 100 feet tall and you can climb to its top.

St. Canice's Cathedral & Round Tower
Kilkenny Castle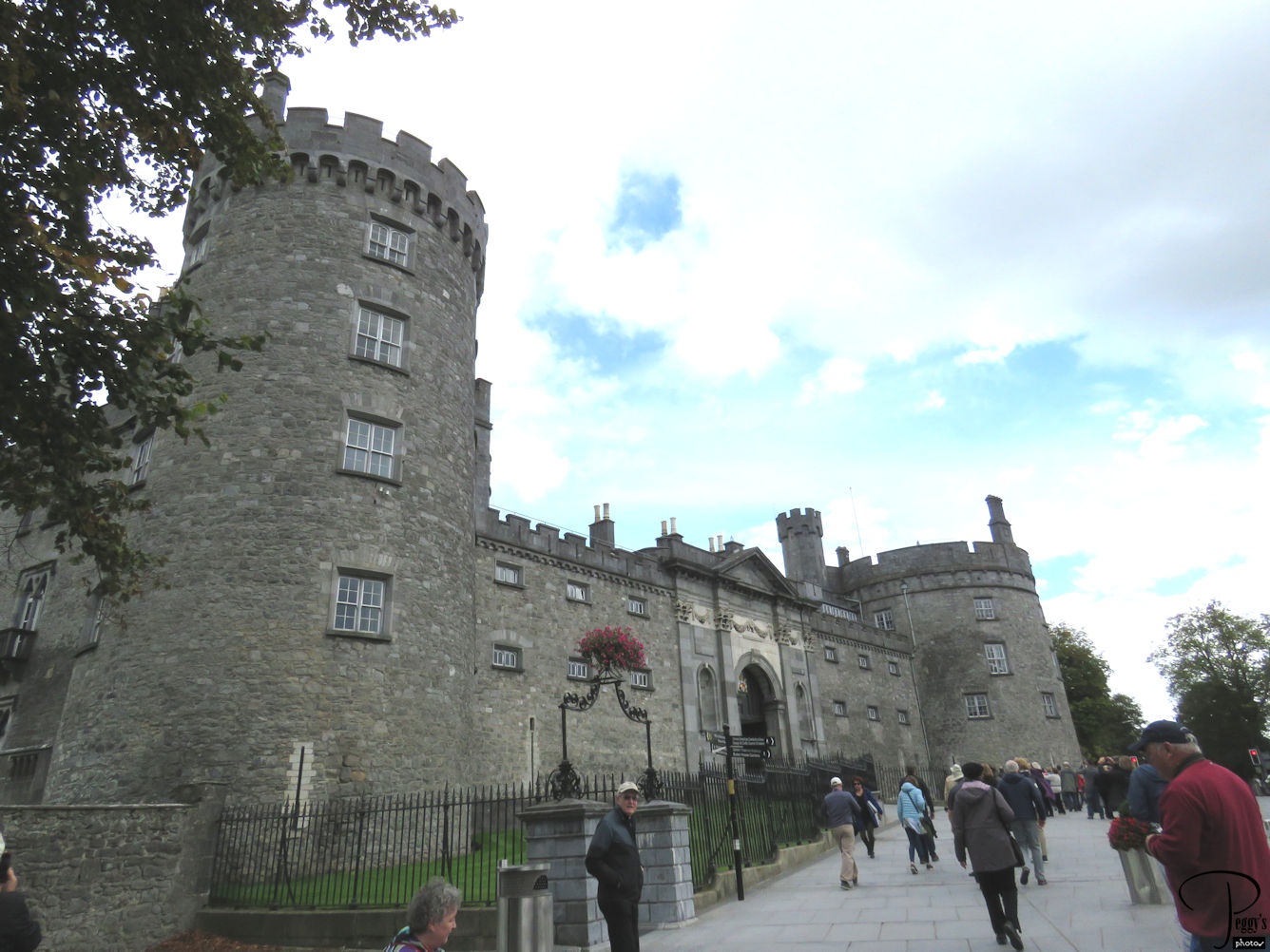 Kilkenny Castle was built in 1195 by Norman occupiers.
I have put my photos of Kilkenny on a slide show. Go to
http://www.peggysphotos.com/kilkenny–walk/
(Slide Shows, Western Europe, Ireland, "Kilkenny Walk").

Kilkenny Castle
© Copyright 2018 Peggy's Photos