Drive Around Iguazu and a Visit to a School
Three Countries Meet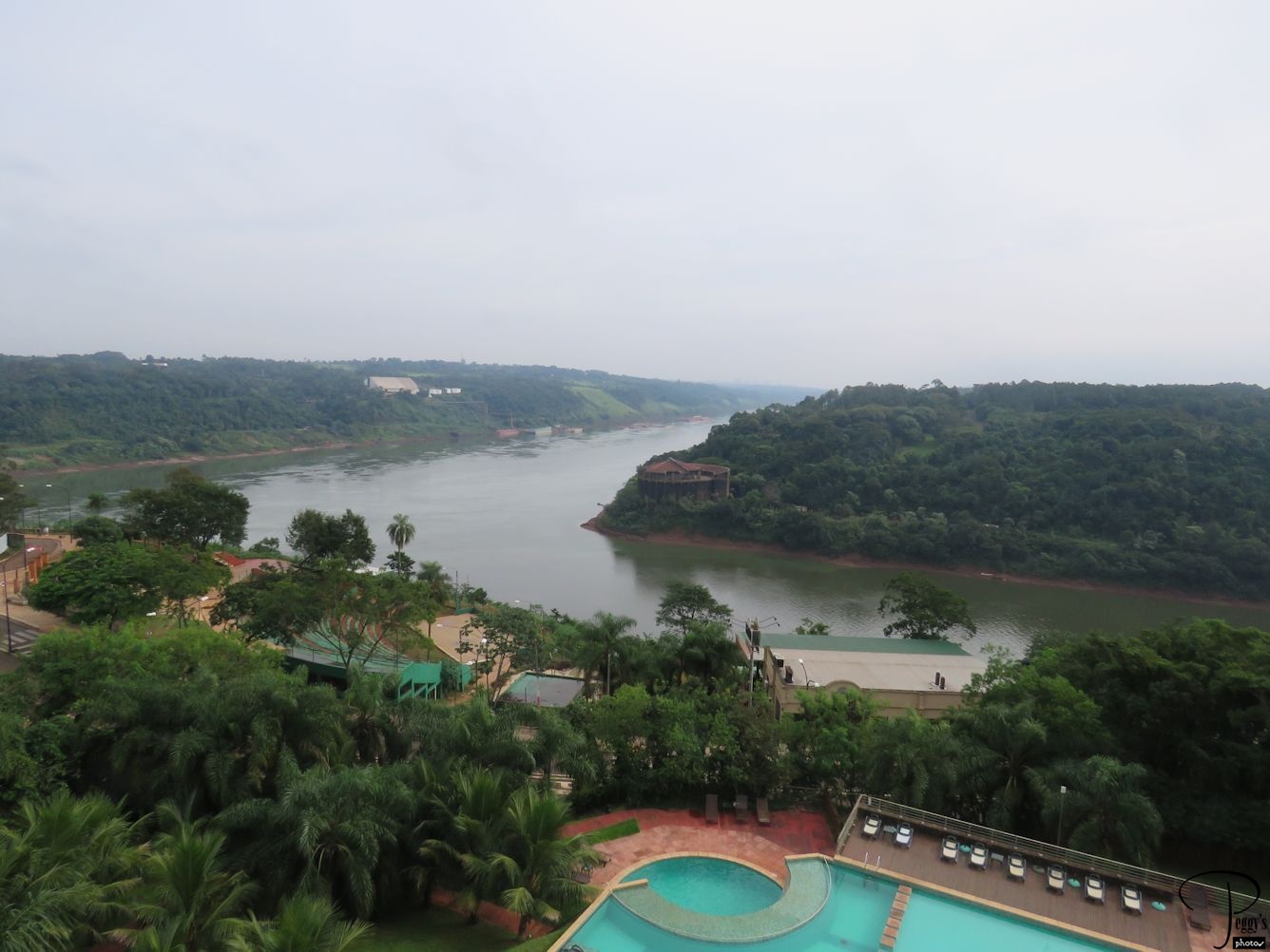 From the balcony of our hotel, we had this very impressive view: where the Iguazu and Parana Rivers meet and also three countries. On the left of the photo is Paraguay, on the right is Brazil, and in the foreground is Argentina.

Three Countries Meet
Town of Iguazu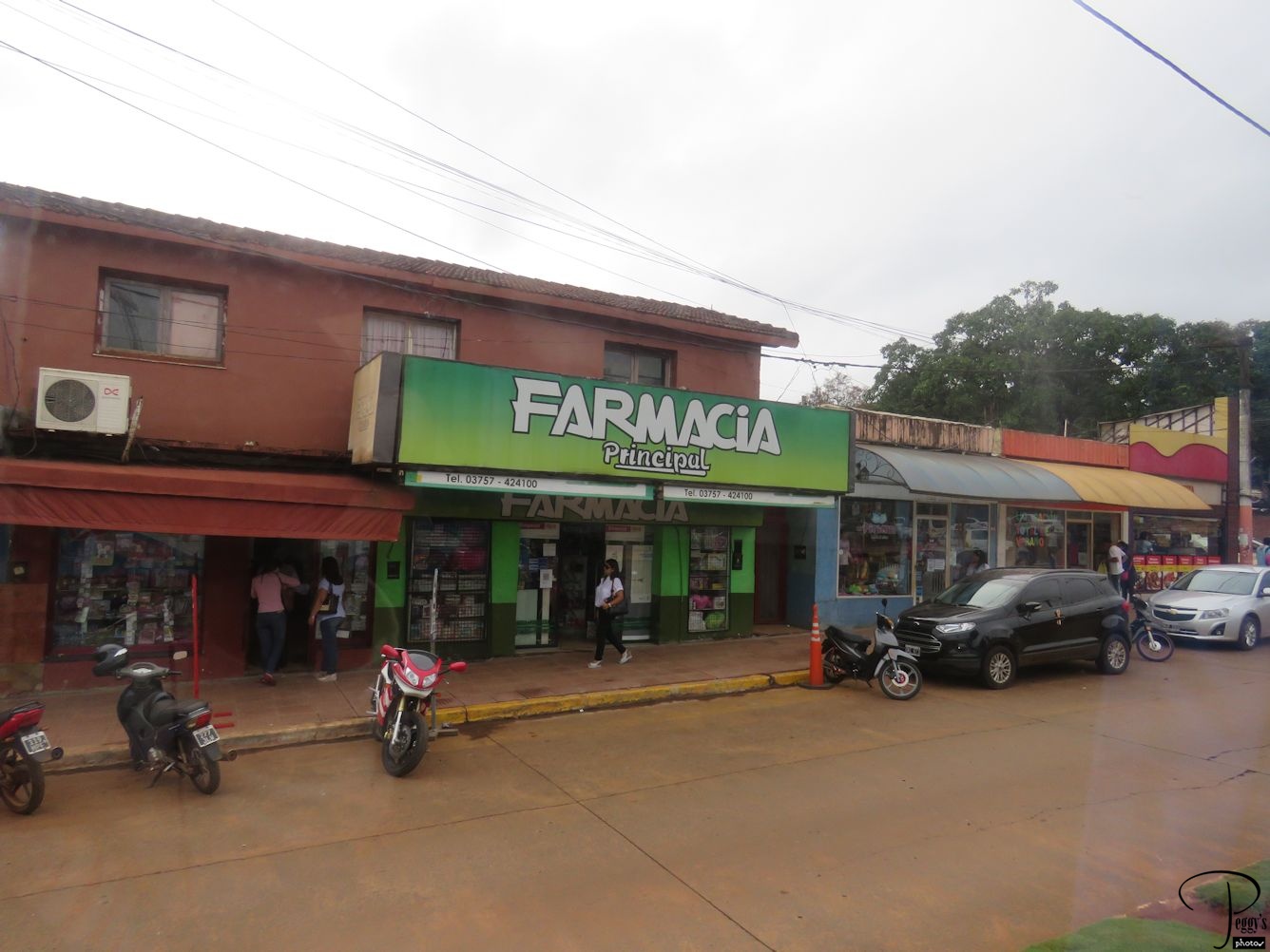 We drove through the town of Iguazu on the way to visit a school and then to the airport.
Town of Iguazu
Town of Iguazu
The houses in Iguazu were from ramshackle like this one to much nicer ones. The streets were of a rich–colored dirt.
Town of Iguazu
Town of Iguazu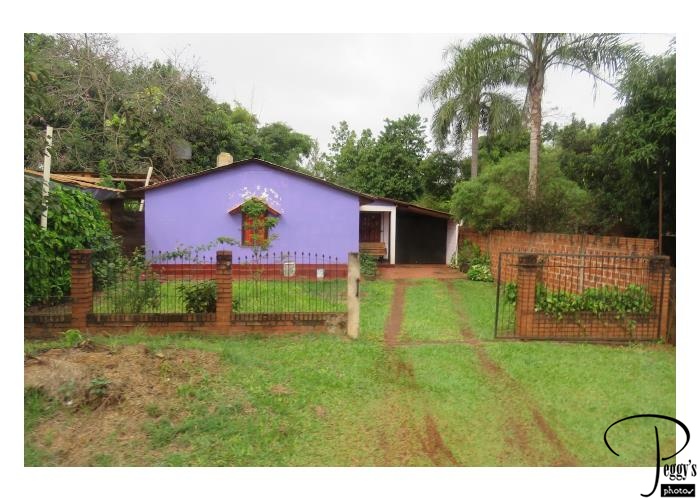 A colorful, very nice house.

Town of Iguazu
The School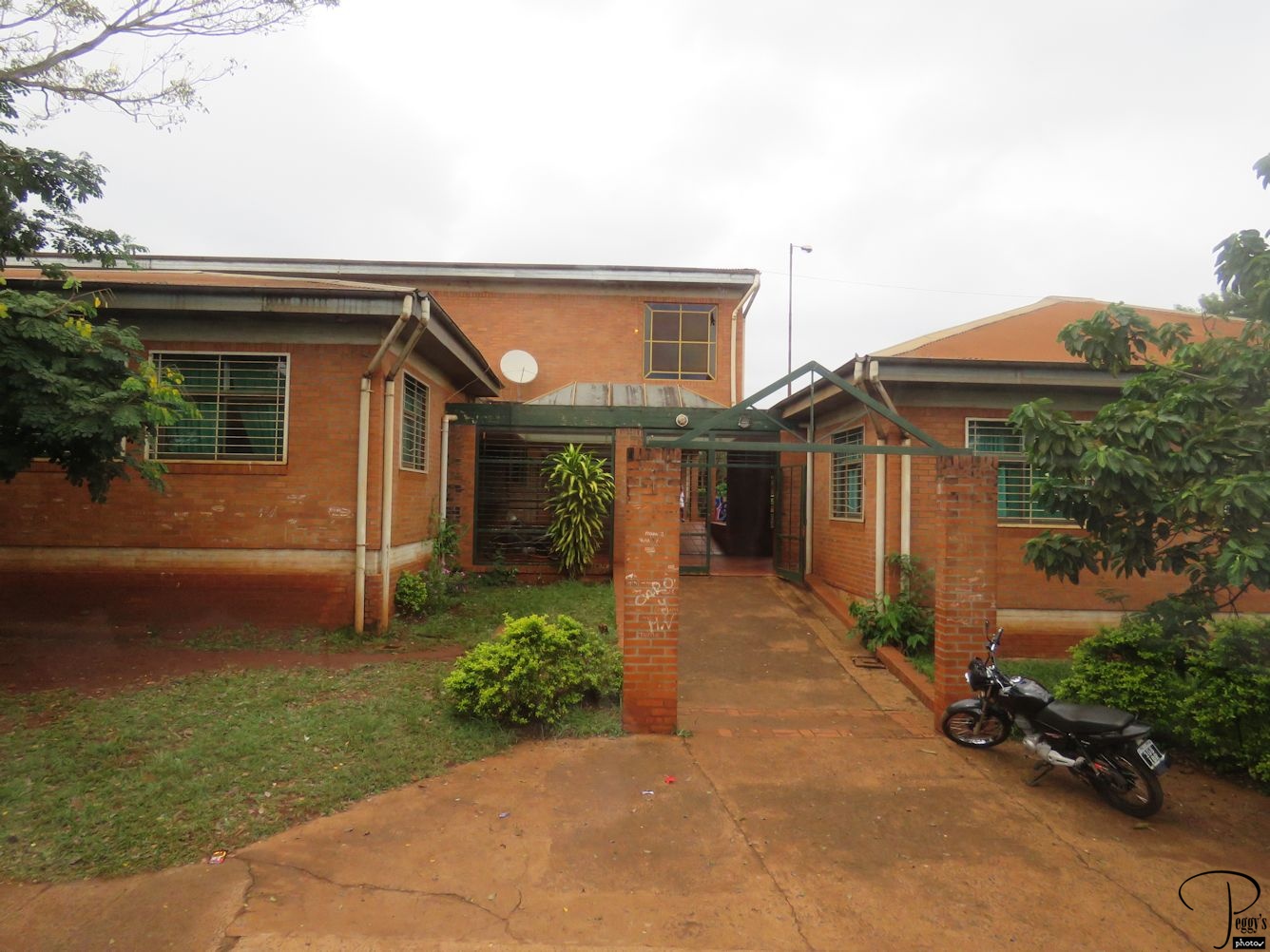 The front of the school that we visited, which is supported in part by Gate 1. My Gate 1 tour in India also took us to a school that they were helping support. Compared to the one in India, this school looked very upscale. The building and classrooms were modern but the school is still poor in providing for their students and one group of children attend school in the morning and other group in the afternoon, so they are not getting a full–day's education. Some of their facilities need updating. We were asked to make a donation to the school and I did.
The School
The Students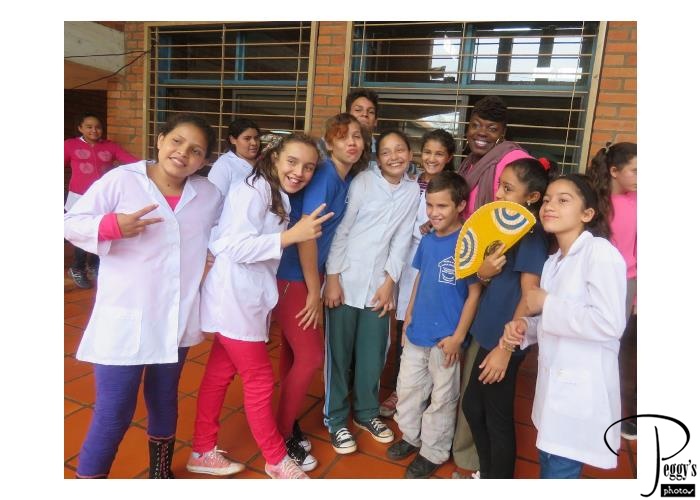 The students loved having their photos taken and seemed to very much enjoy our visit.

The Students
A Classroom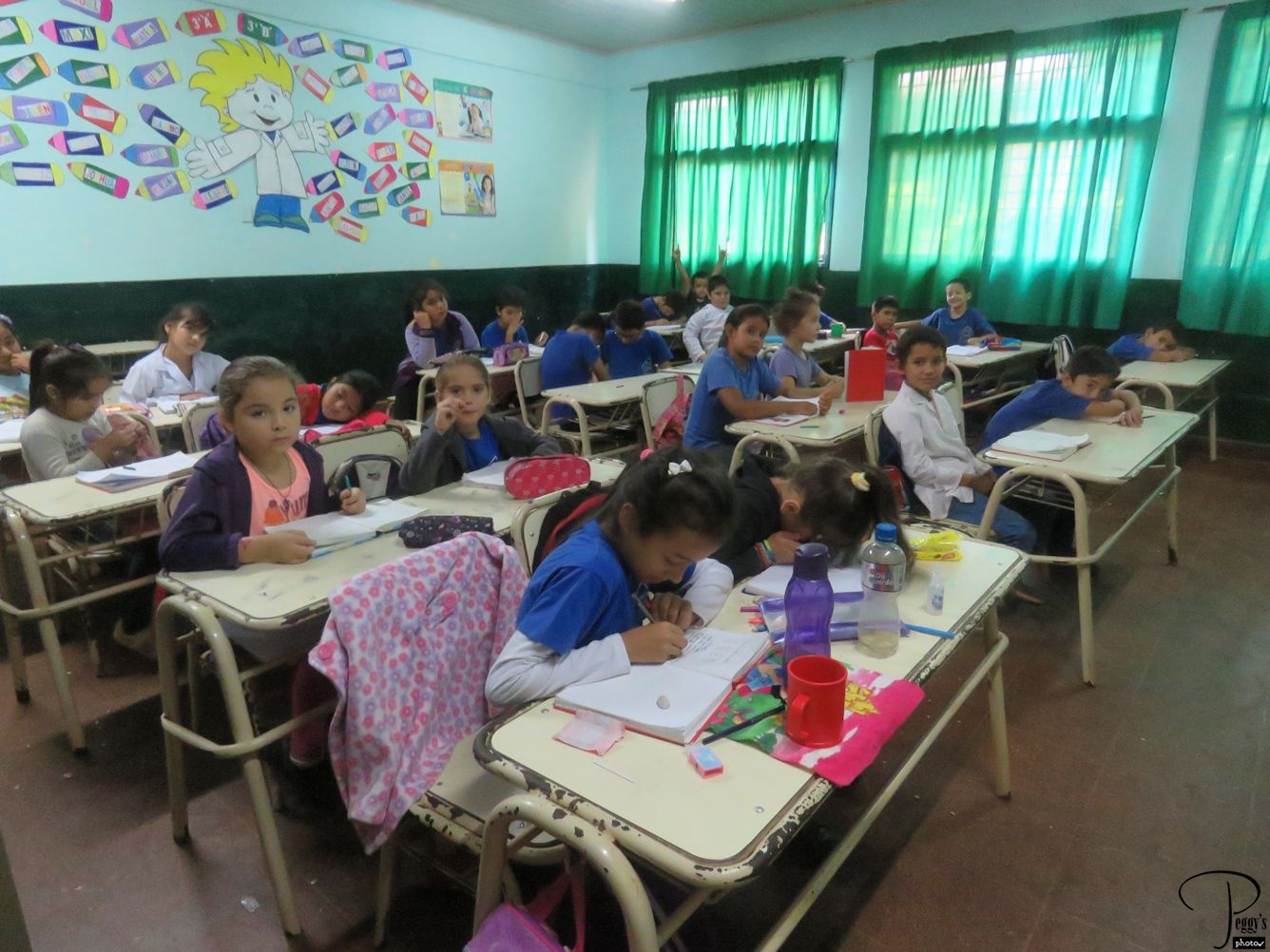 So different from the school that we visited in India which didn't have desks or windows or the supplies that these children have.

A Classroom
Group Photo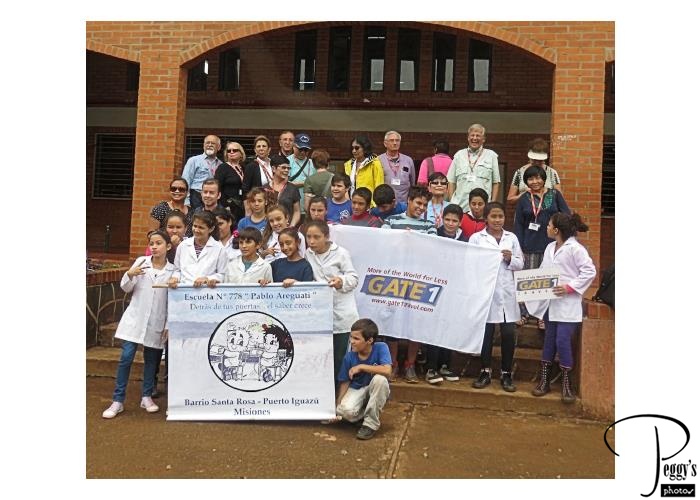 In the photo, some of the students and some of my tour group. Some of the men in our group played a soccer game with the children before we left.
I have put my photos of Iguazu and of the school on a slide show. Go to
(Slide Shows, South America, Brazil/Argentina, "Iguazu").
Next to the airport. We flew on Lan Chile Airlines to our next destination: Buenos Aires.

Group Photo
© Copyright 2018 Peggy's Photos