Connemara, Kylemore Abbey, and Killary Fjord
Connemara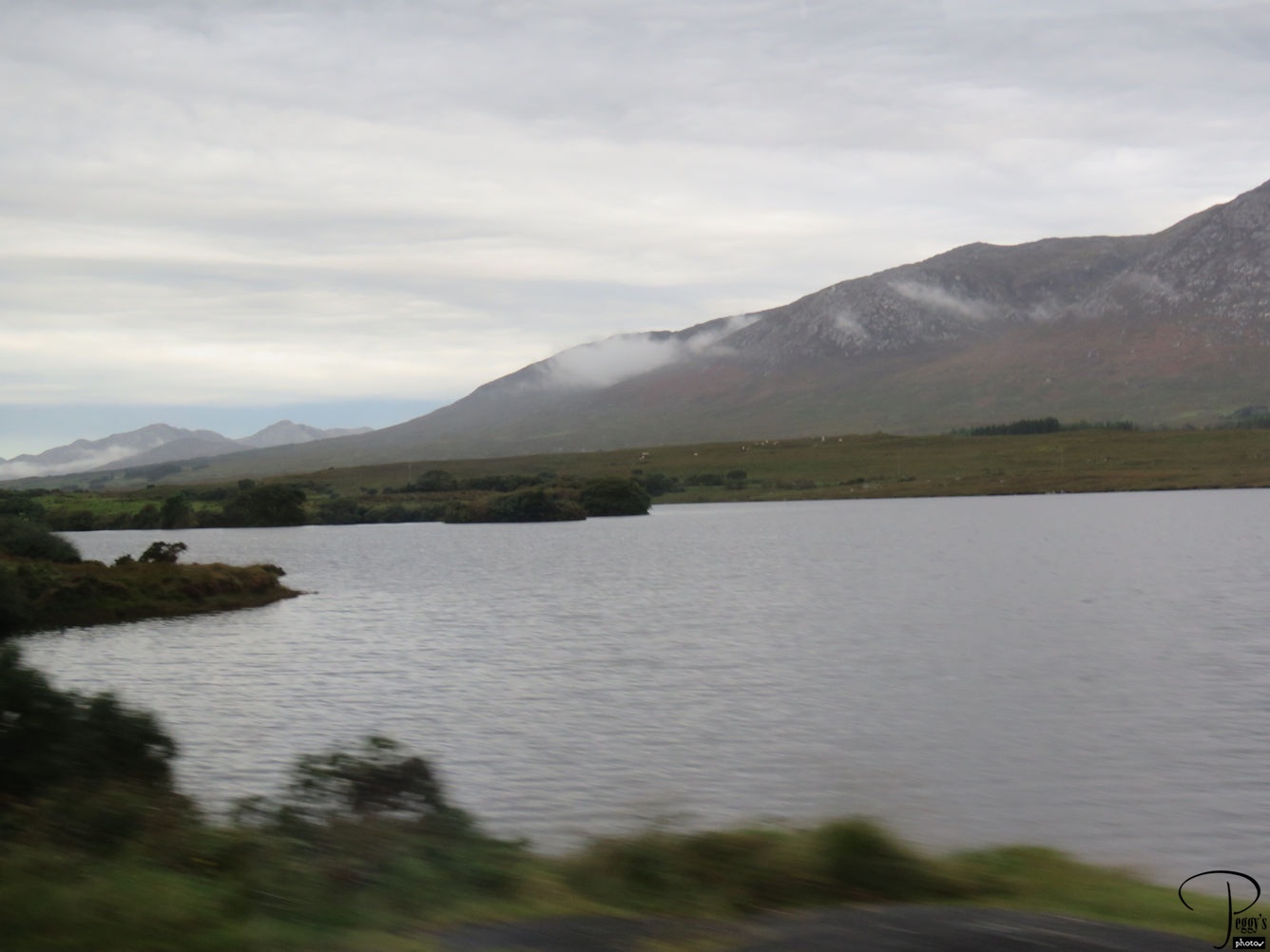 We were still in Galway today and was offered an optional tour to Connemara and Kylemore Abbey, which I went on. Connemara is in County Galway and is a pretty countryside area with many lakes.

Connemara
Countryside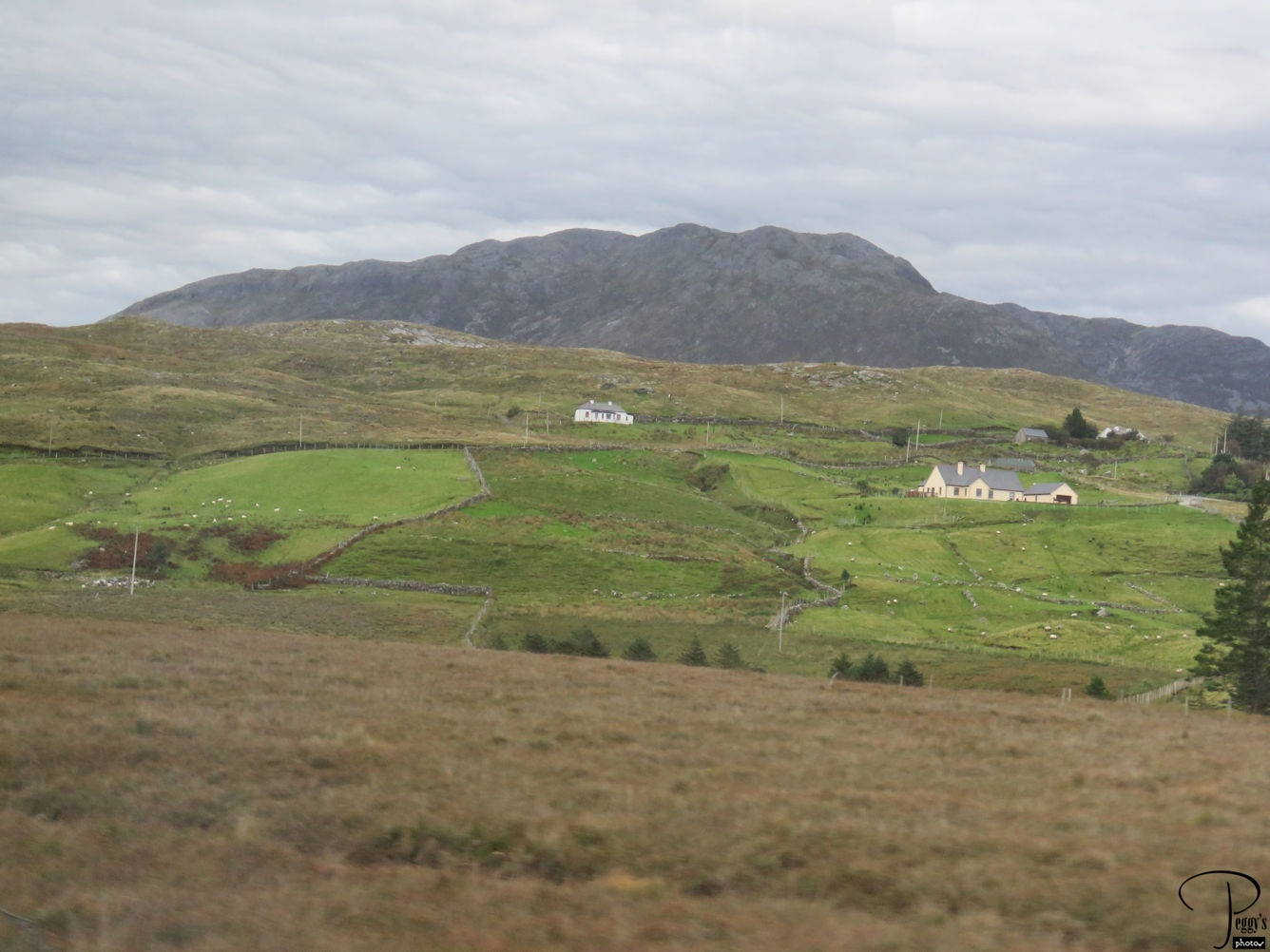 Many farms in Connemara and many shades of green.
Countryside
Kylemore Abbey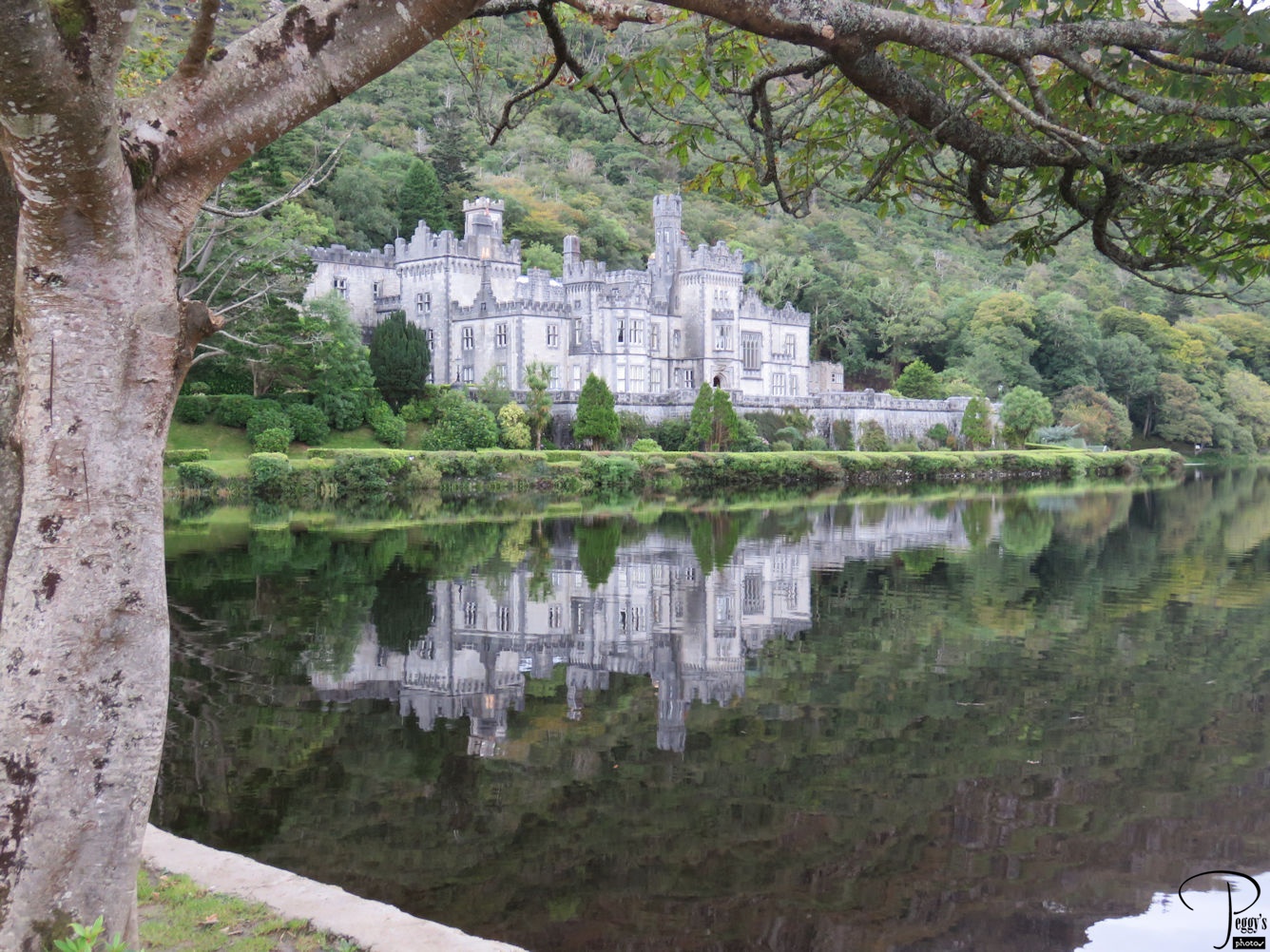 We took a self–tour of Kylemore Abbey and its grounds. Its 70–room mansion was built in 1867 by Mitchell Henry. In 1920, Benedictine nuns who had fled Belgium during World War I established a monastery here. The abbey was definitely one of the most spectacular sights on our Irish tour.

Kylemore Abbey
Victorian Walled Garden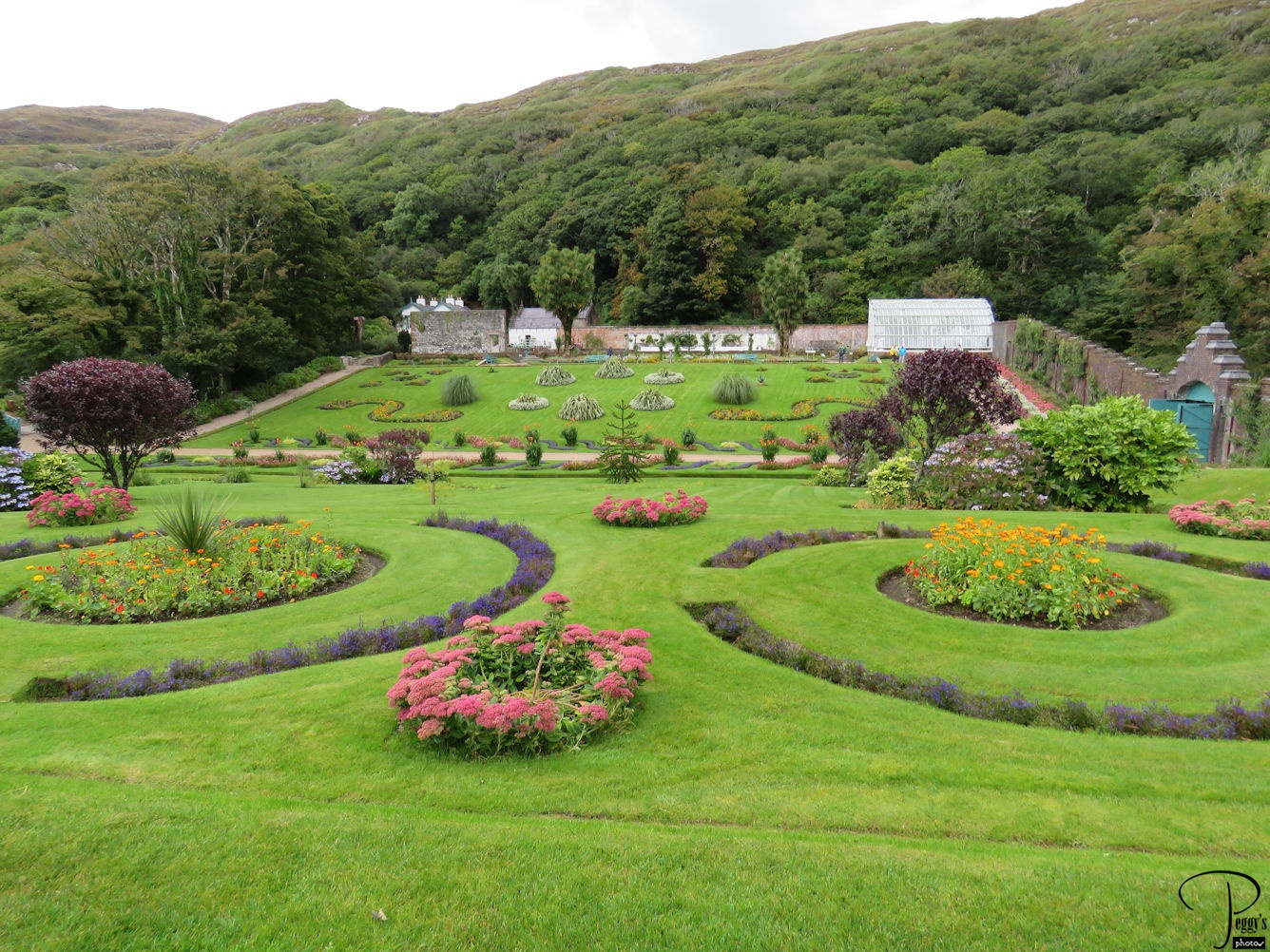 On the abbey's property was a beautiful Victorian walled garden.

Victorian Walled Garden
Gothic Church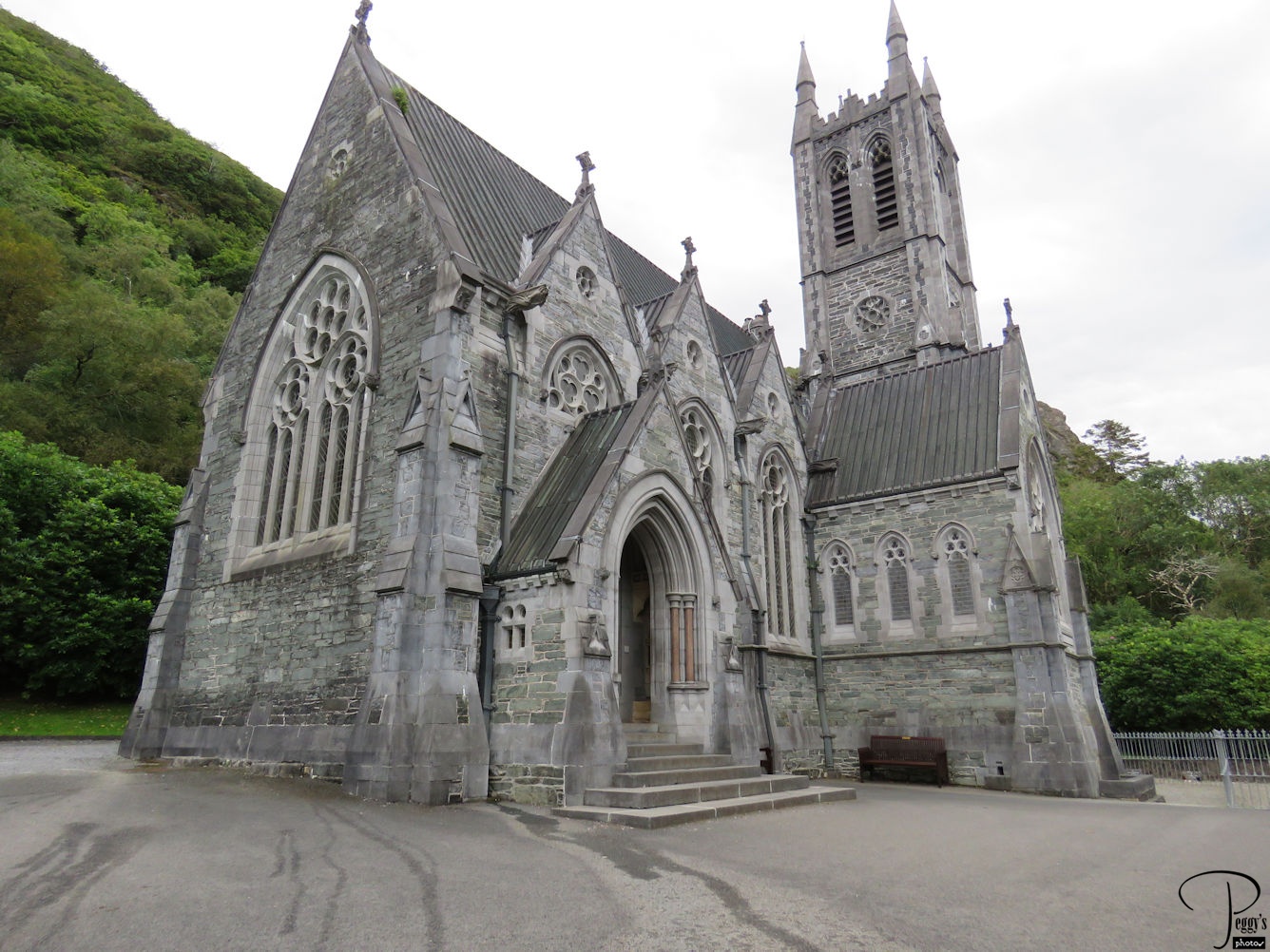 The Gothic Church on the abbey's grounds was built by Henry Mitchell in memory of his wife Margaret who died from dysentary while on a trip to Egypt in 1874. Henry, Margaret, and a great–grandnephew are buried in the church.
Gothic Church
Killary Fjord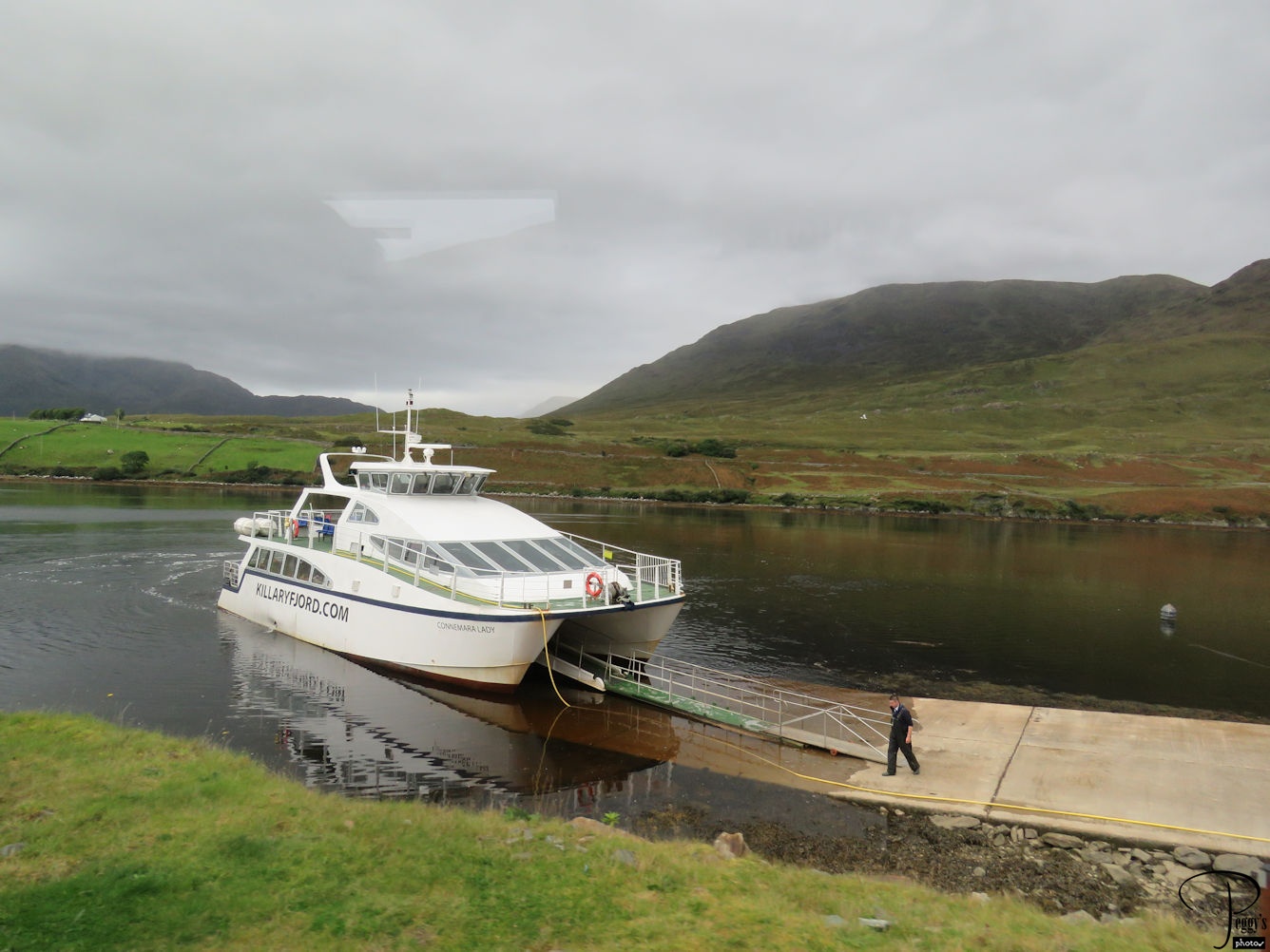 We next took a lunch cruise on the Killary fjord on this boat.
Killary Fjord
Killary Fjord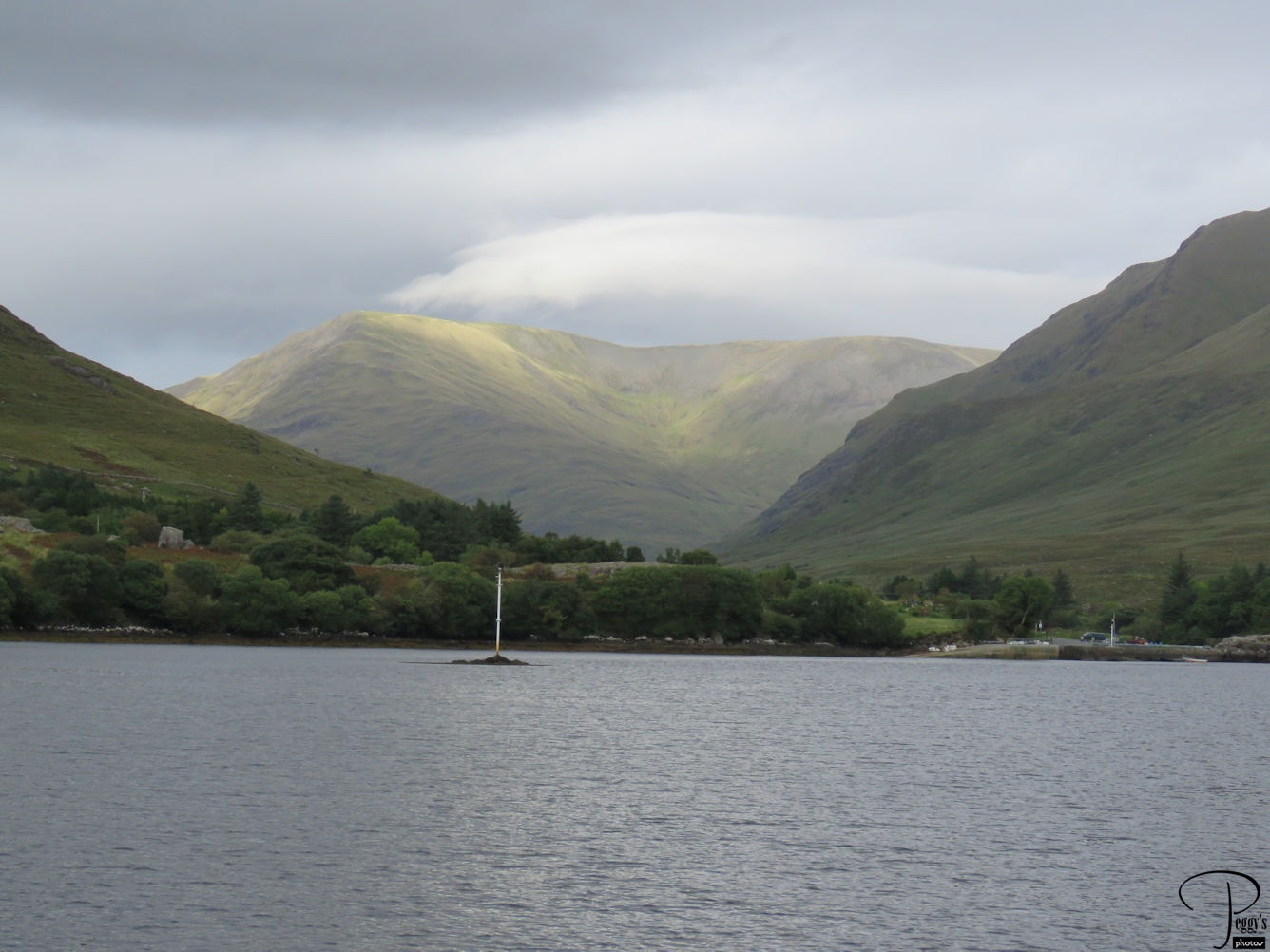 The lake was picturesque, especially the different colors of the hills surrounding the lake.

Killary Fjord
Clugh Na Mara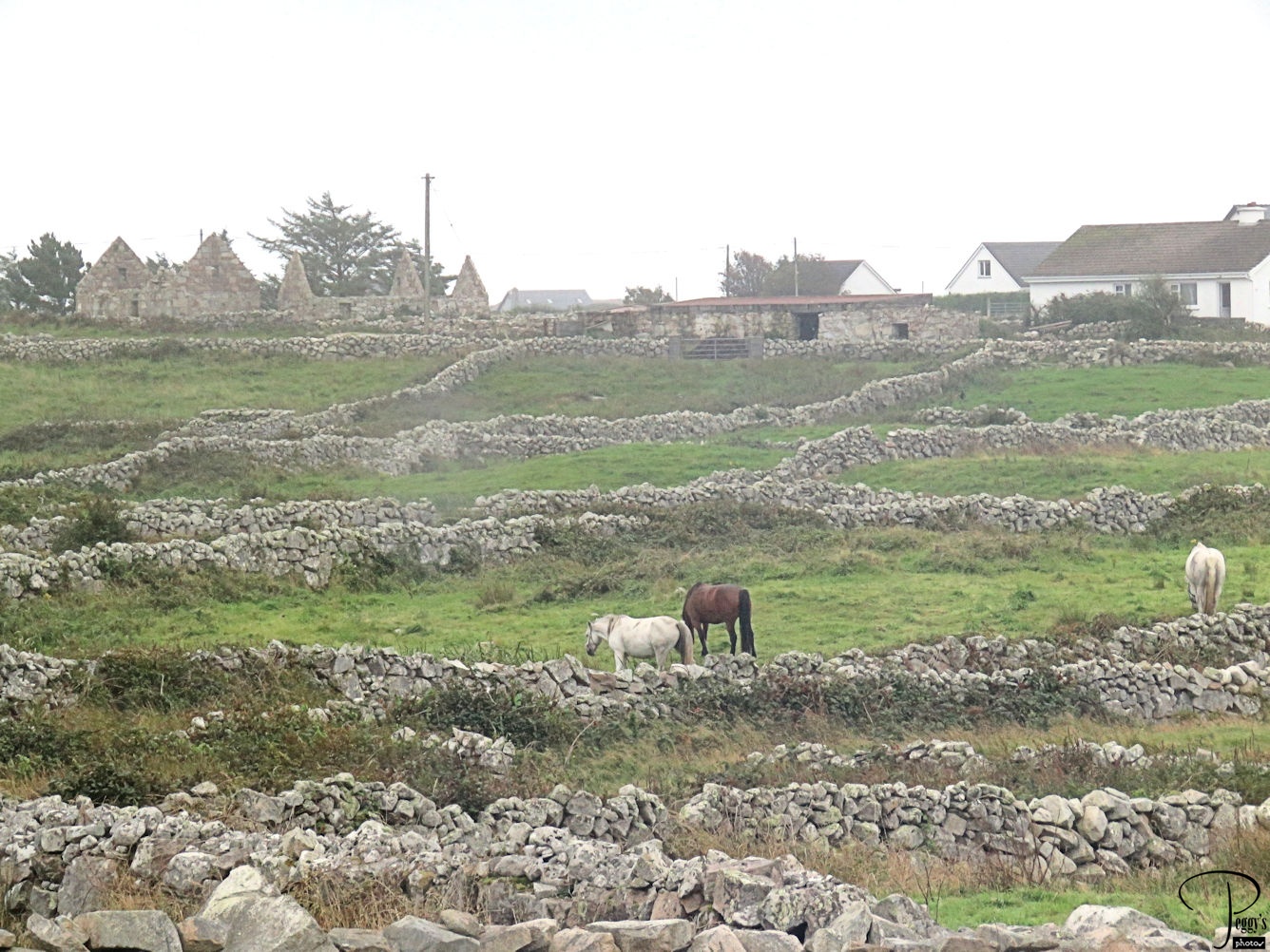 We stopped at the village of Clugh Na Mara with its many deserted houses and hundreds of miles of dry stone walls. The village became deserted in the 18th and 19th centures due to economic hardship of the Irish, resulting in mass migrations such as during the potato famine.

Clugh Na Mara
Clugh Na Mara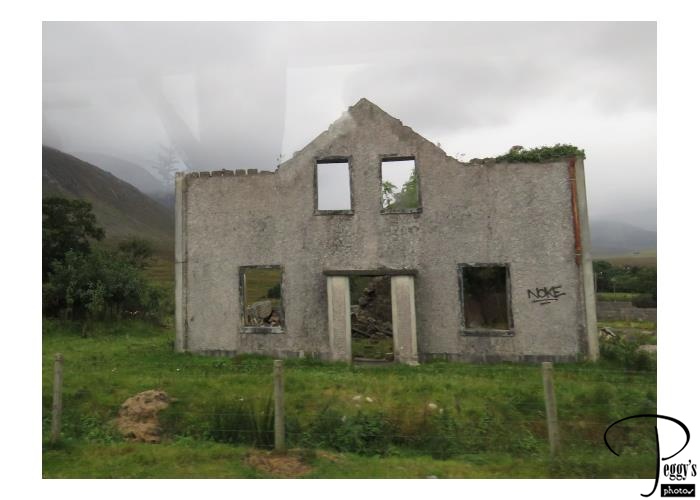 A deserted house in Clugh Na Mara. Ruins of houses, churches, and other buildings are just left where they are in Ireland. We have seen many of them.
Clugh Na Mara
Connemara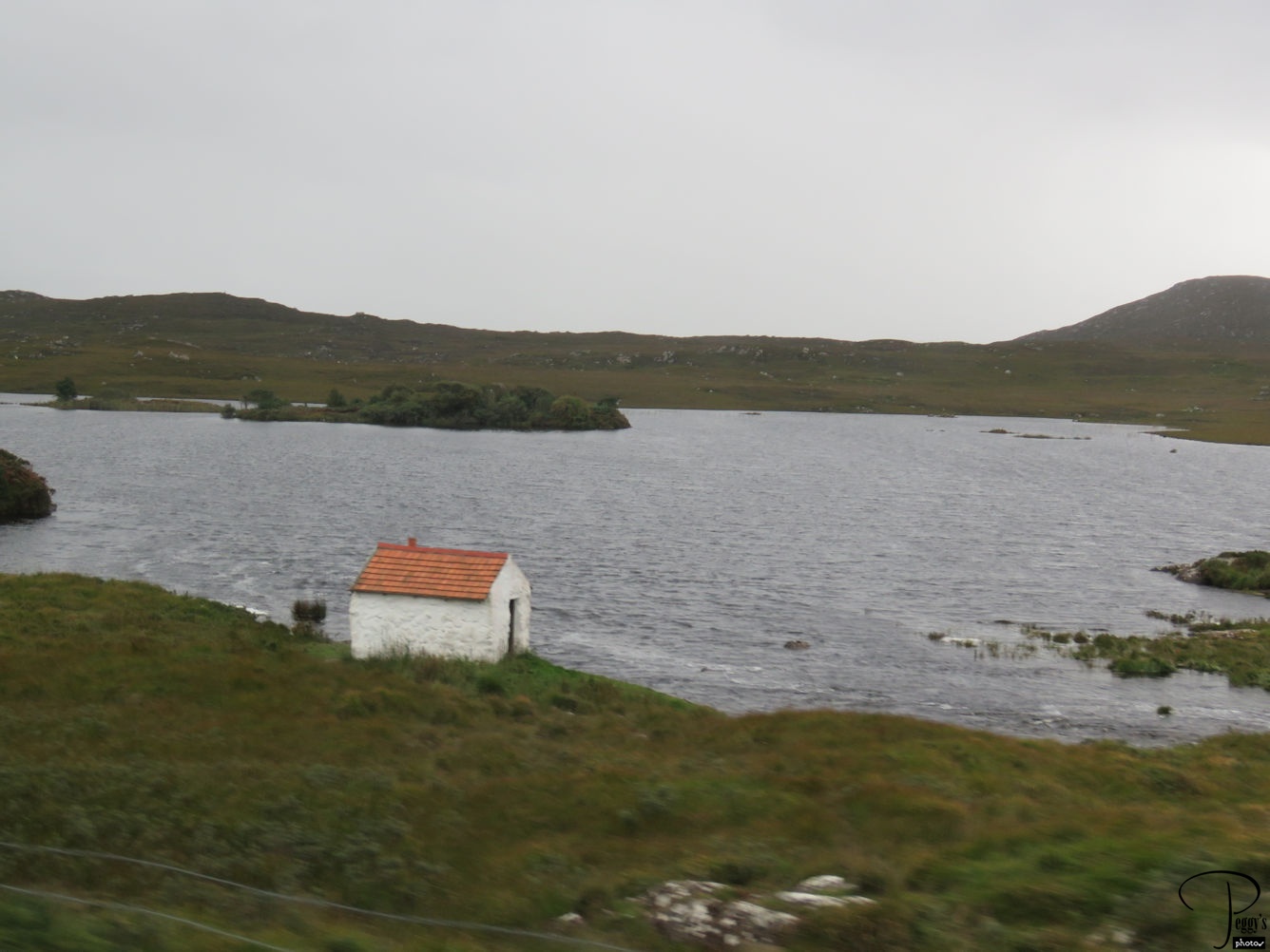 Scene on our way back to Galway.

Connemara
Galway Pub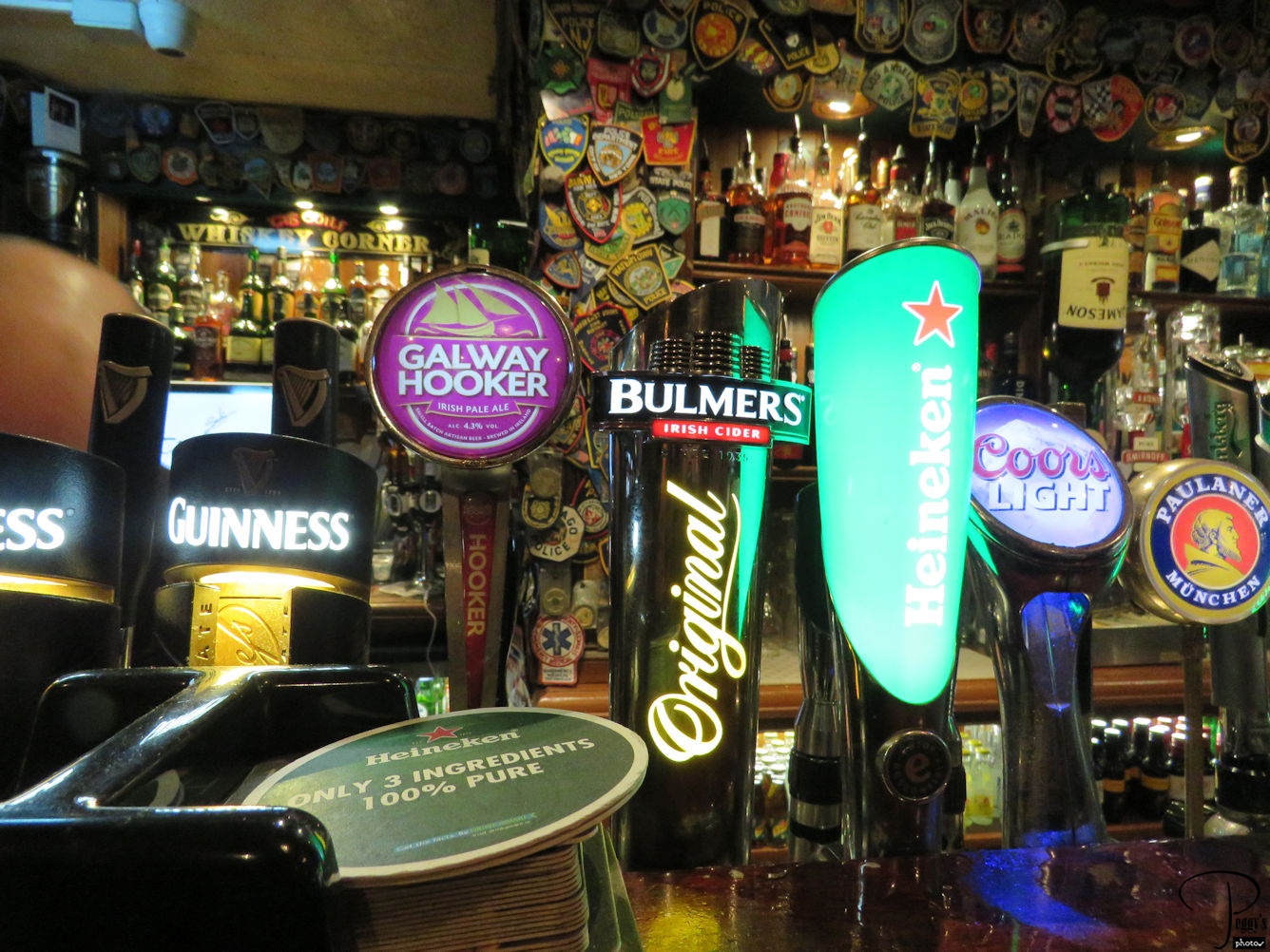 I wanted to make sure that I went to a pub at night in Ireland to have a Guinness and to listen to Irish music. Some of my tour mates joined me. The first pub we went to in the Latin Quarter in Galway was too crowded, but we found some seats in the second pub we tried. We were planning on having dinner at the pub, but this pub didn't serve food, just alcohol. A couple of the men in our group went out for pizza and brought it back, with permission, to the pub. A very nice gesture and I had a great time here. Even Coors is on tap here and you will also often find Budweiser. Our tour guide said that all tastes in beer are provided.

Galway Pub
Guinness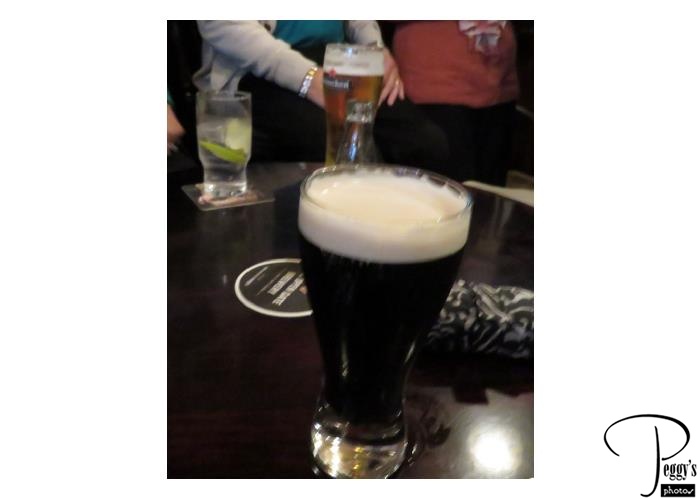 My Guinness. Very, very good.
Guinness
Pub Music–MOVIE
Traditional Irish music at the pub.

Pub Music–MOVIE
© Copyright 2018 Peggy's Photos