Days 15 and 16: Helsinki and Tallinn, Estonia
From Helsinki to Tallinn, Estonia
We had an optional tour today to Tallinn, Estonia, via car ferry. Tallinn is across the Gulf of Finland from Helsinki. See route on the map.
From Helsinki to Tallinn, Estonia
Our Car Ferry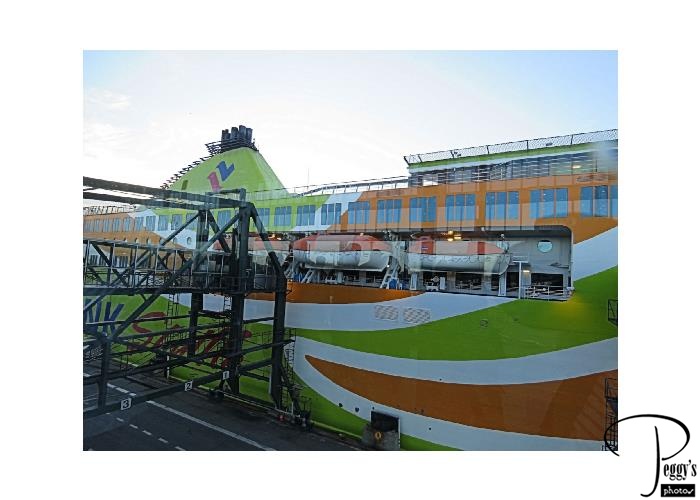 Our colorful car ferry. The trip from Helsinki to Tallinn took about two hours.

Our Car Ferry
Tallinn, Estonia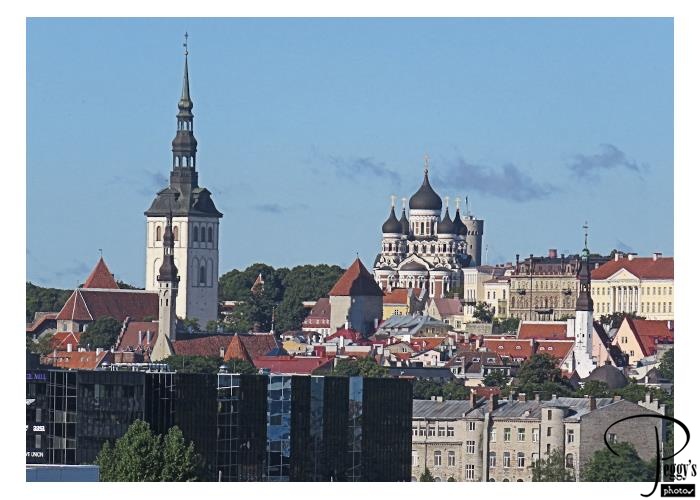 Our first view of Old Tallinn, which dates back to the 13th century.

Tallinn, Estonia
Song Festival Grounds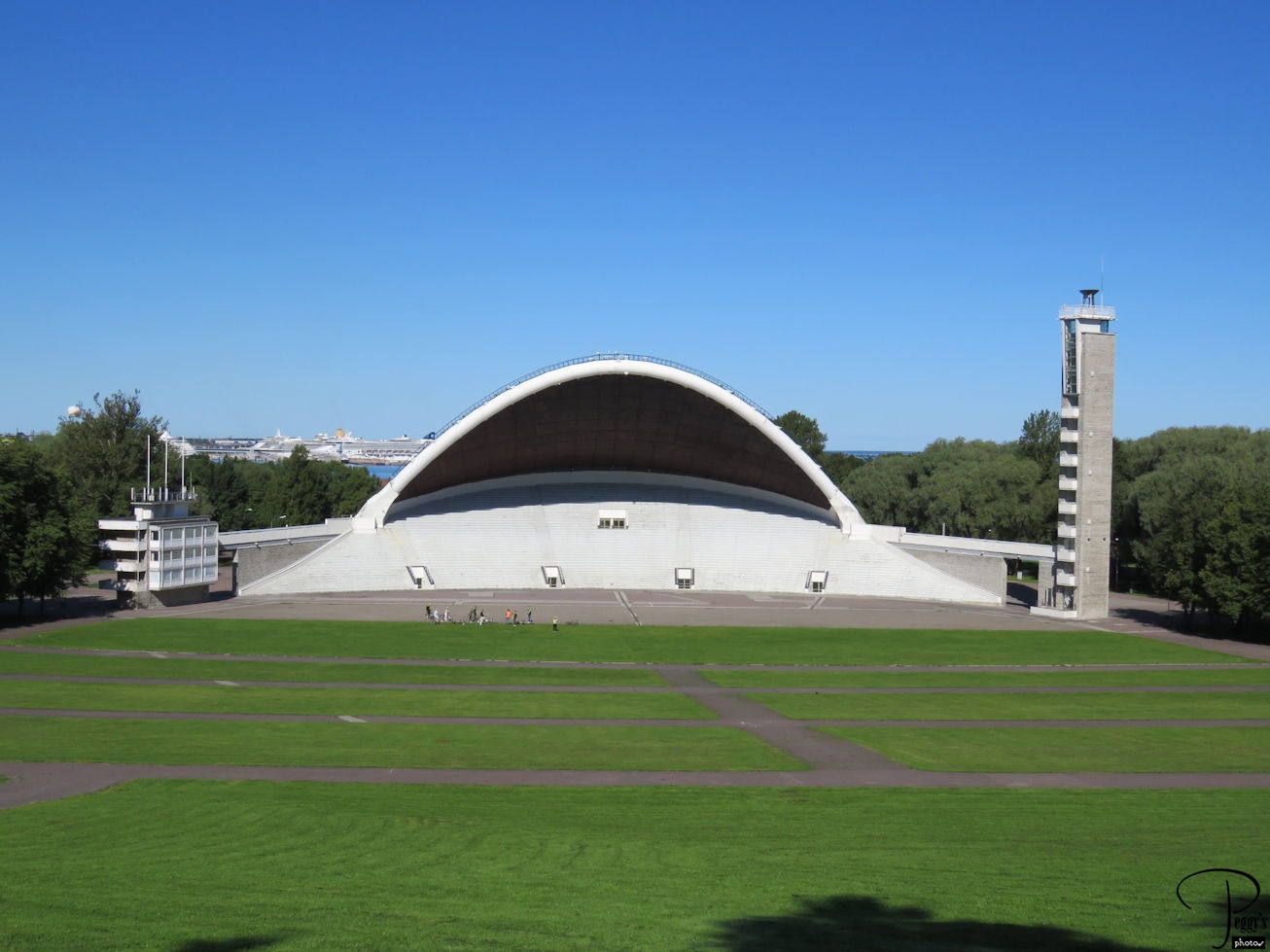 Before visiting Old Tallinn, we stopped at the Song Festival Grounds. Every 5 years, there is a huge national song festival with 25,000 singers and about four times as many spectators.

Song Festival Grounds
Old Tallinn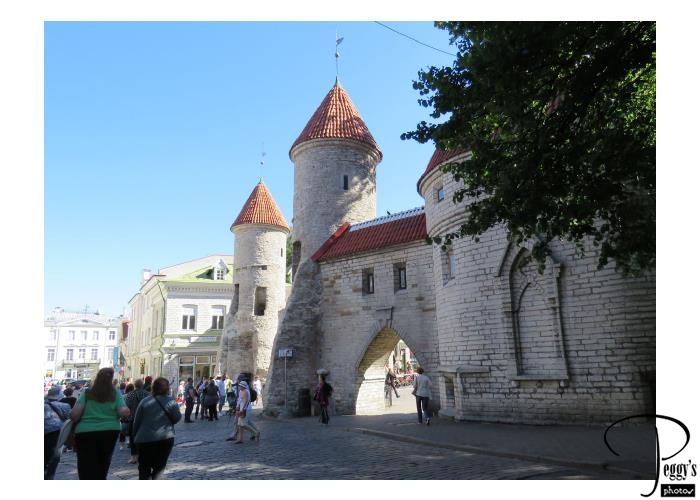 Old Tallinn is a fantastic medieval town to visit. We spent only part of the day here, but you could easily be fascinated by it for two or three days or more. Photo of part of its old city wall with 26 towers of it still remaining.
Old Tallinn
Old Tallinn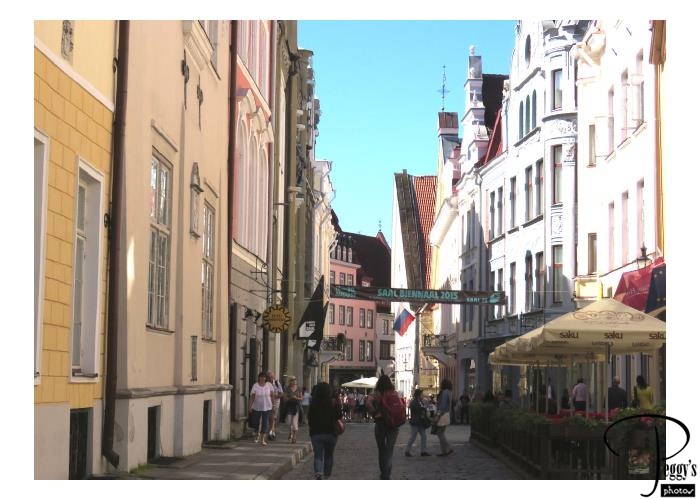 We walked through many streets of medieval–age buildings.

Old Tallinn
Old Tallinn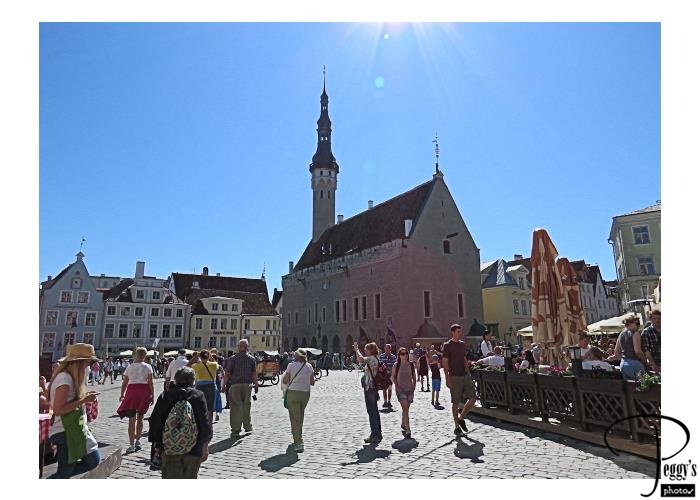 And spent time in the square with the 15th–century Town Hall.

Old Tallinn
Old Tallinn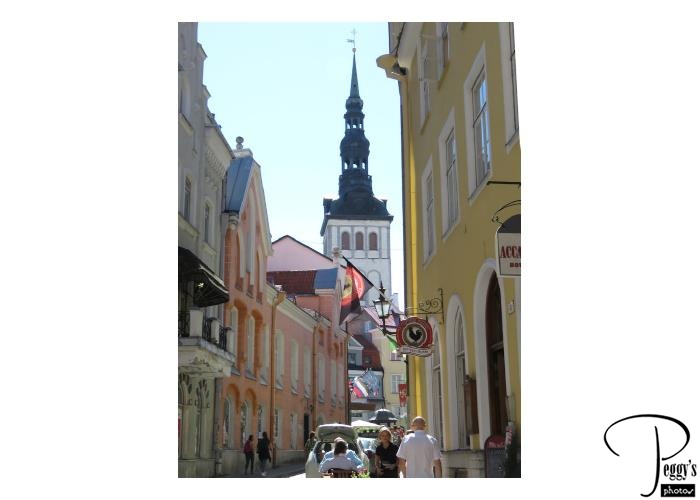 And had many great views on our walk around Tallinn, such as this one of the St. Nicholas Church, 13th century.
I have put two slideshows on of Tallinn. Go to
http://www.peggysphotos.com/tallinn–1/
and
http://www.peggysphotos.com/tallinn–2/
(Slide Shows, Scandinavia/Estonia, Estonia, "Tallinn–1 and –2").
Old Tallinn
Booze Run & Going Home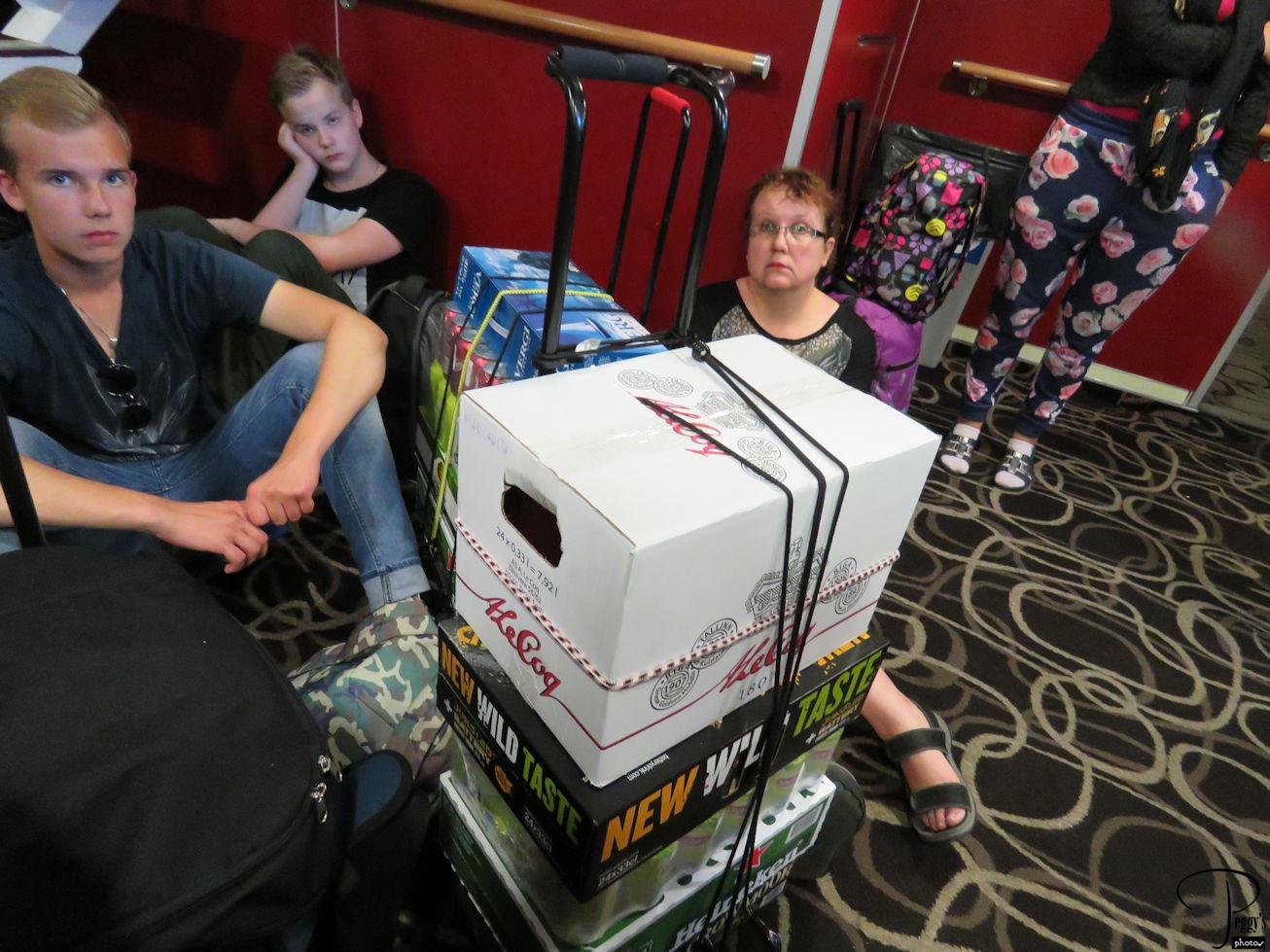 Our car ferry between Helsinki and Tallinn and then back to Helsinki was a major booze run. Per told us that in many European countries people from one country buy their booze in a neighboring country that has lower prices for it. We even saw people on the ferry with large shopping carts filled with alcoholic beverages. They were really stocking up.
Back in Helsinki from our trip to Tallinn, it was time to pack for the flights home. I flew the next day first to Copenhagen. I couldn't find a flight using airmiles from Helsinki, but I did find one from Copenhagen, so I flew there to catch it. I had a long layover in Copenhagen as I booked an early flight on SAS so to make sure that I would be there on time.  Even though I had separate reservations and was flying home on two different airlines, SAS was able to send my checked bag all the way through to Los Angeles from Helsinki.
From Copenhagen I flew Air Canada to Toronto and then from Toronto to Los Angeles. If you fly into Canada on your way to the U.S., you go through U.S. immigration and customs in Canada. I didn't have to retrieve my suitcase from baggage claim to take it through customs. Something new to speed up the process as well as immigration being done on computers. I have global entry and that sped up the process even more.
I also had a long layover in Toronto––a form of torture given to you often when you book using airmiles. Toronto airport is not very interesting––at least where I was waiting for my flight. Copenhagen airport, on the other hand, is very nice.
I very much enjoyed my trip to Scandinavia, Finland, and Estonia. The trip was very positive, but I am still reeling from the prices in Scandinavia. Norway was the most expensive country that I have so far traveled to. We were also lucky that we didn't have much rain, which can happen on a trip there.

Booze Run & Going Home
© Copyright 2018 Peggy's Photos