Derry, Northern Ireland, to Galway, Republic of Ireland
Crossing into Ireland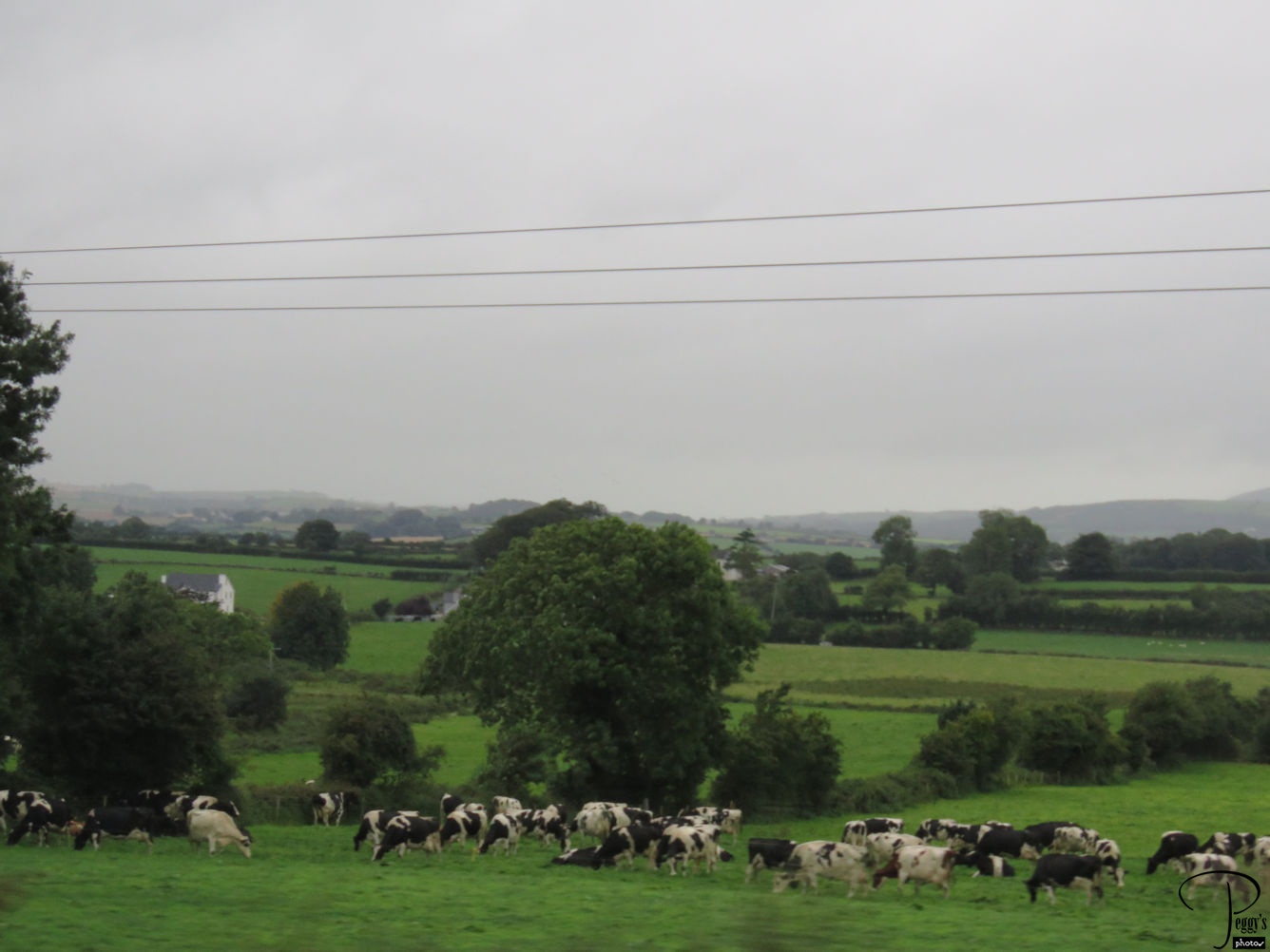 After leaving Derry, Northern Ireland, we were soon in the Republic of Ireland. There was no border as free movement is allowed as both countries are presently members of the European Union. With Brexit, this may change in the future. We went from direction signs posted in only English to signs posted in two languages: English and Irish (Gaelic). Distances and speeds also changed from being in miles to kilometers. But the Irish countryside still looked the same––very, very green with many farm animals on it.

Crossing into Ireland
Town in Ireland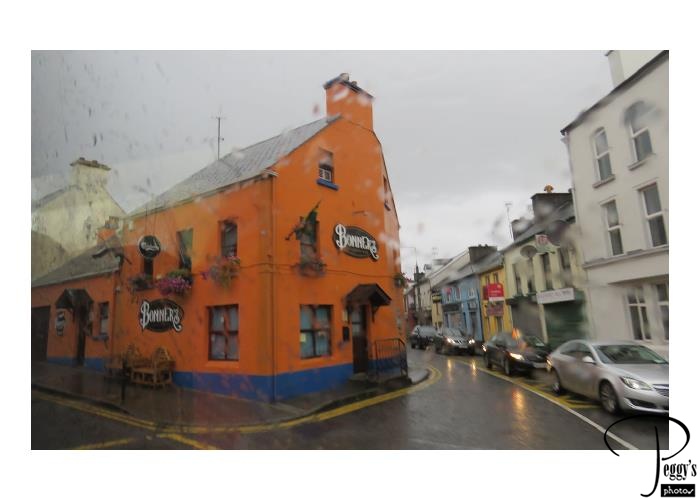 We passed through this colorful town in Ireland. It was raining.

Town in Ireland
Belleck Pottery Visitor Centre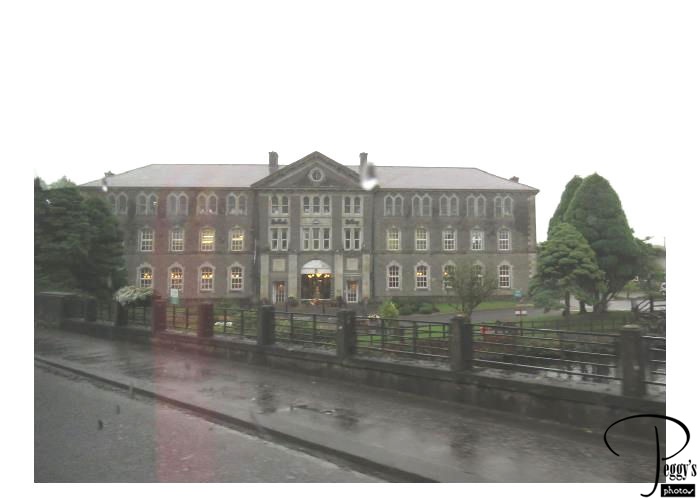 We next crossed back into Northern Ireland to visit the Belleck Pottery Centre. Belleck has been making fine pottery since 1857. We toured their factory and spent time in their gift shop.

Belleck Pottery Visitor Centre
Belleck Vase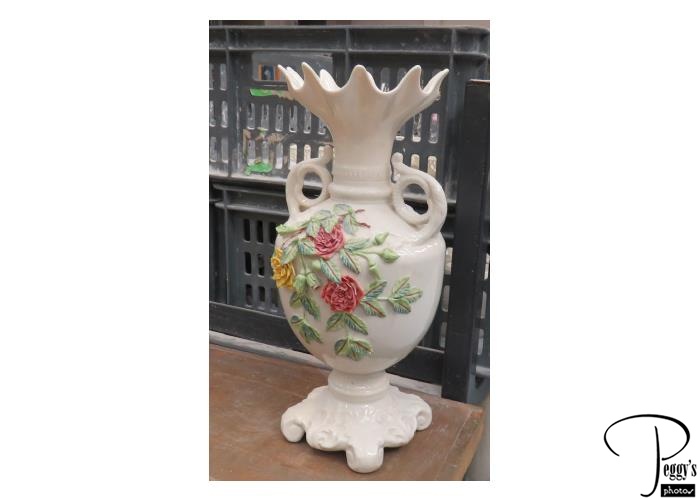 A Belleck vase. You can have items shipped if you don't want to carry them home.

Belleck Vase
Irish Coast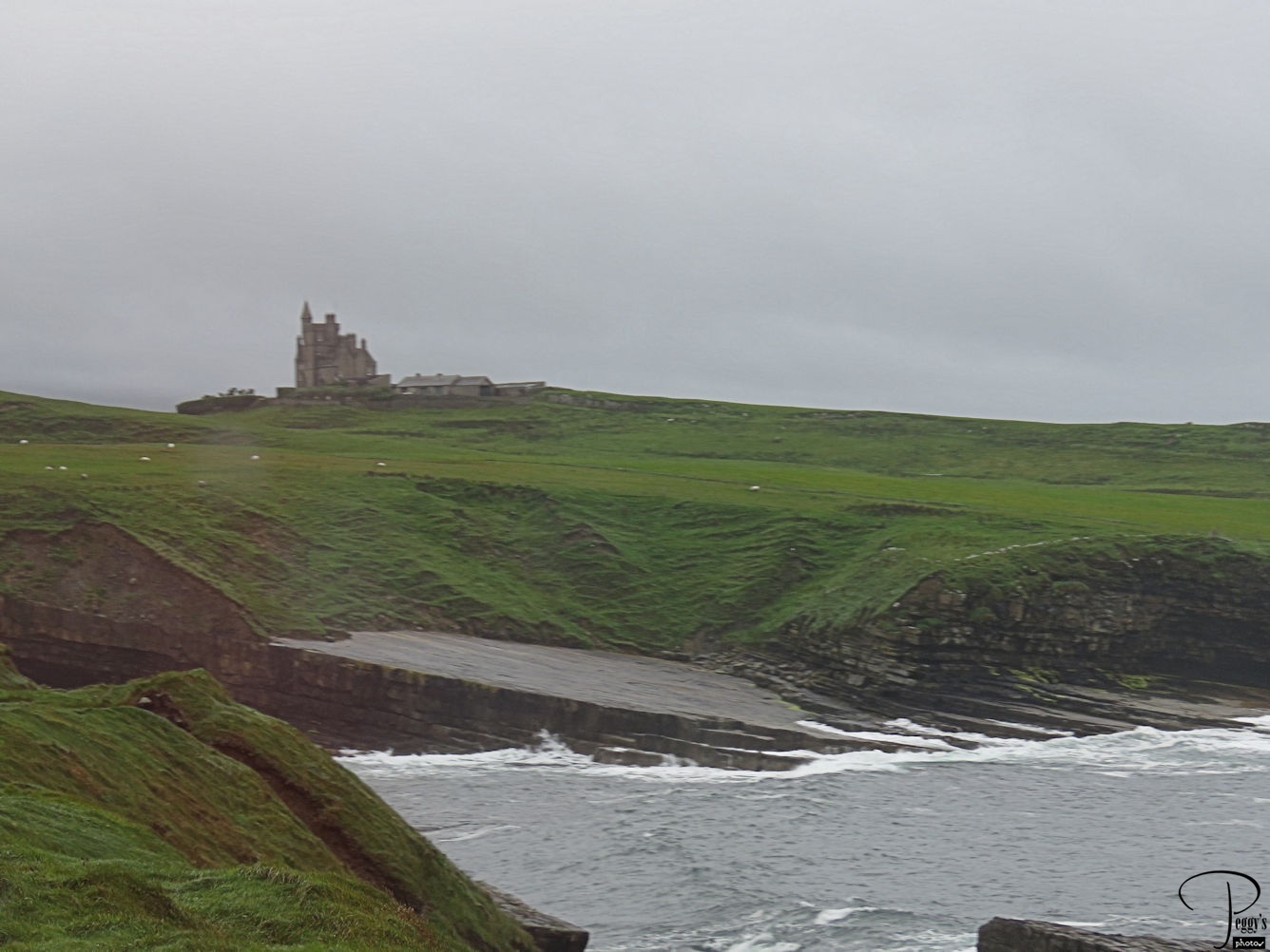 Back to Ireland and a drive along the Irish west coast. The castle in the photo is the Classiebawn Castle that was once owned by Lord Mountbatten, a relative of the British Royal Family. He was killed in 1979 by an IRA bomb put on his fishing boat.
Irish Coast
Drumcliff Church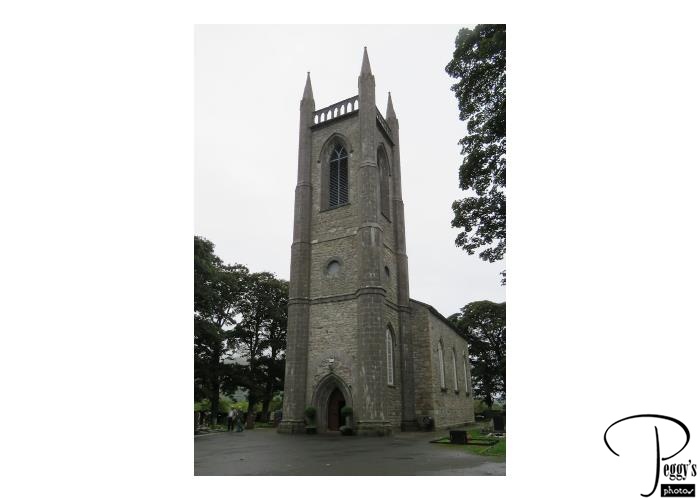 We stopped at St. Columba's Drumcliff Church, 1809, in County Sligo,

Drumcliff Church
William Butler Yeats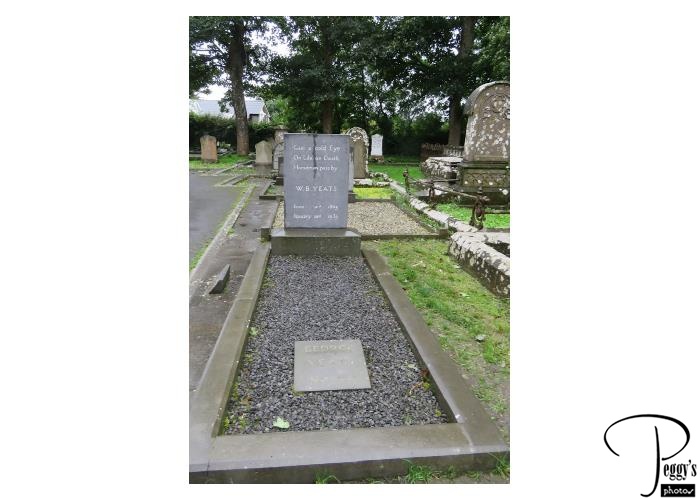 The famous Noble Prize–winning Irish poet William Butler Yeats is buried in the church's cemetery. Yeats died in 1939 in France and his remains were reinterred in this cemetery in 1948. His epitaph reads: "Cast a cold Eye On Life and Death Horseman pass by" is the last stanza of his poem "Under Ben Bulbern."

William Butler Yeats
Galway
We arrived in Galway and at our hotel: the five–star G hotel where we would stay for the next four nights. I didn't take any photos of the hotel but I can describe its interior as being close to "modern bordello." The room corridors were dark and set up like a maze, but the rooms were big and very nice. Breakfast was good but you may or may not have wanted to sit at the tables below the photos of naked ladies. The hotel was an experience. It was located a bus ride from the main area of Galway. You can see some photos of the hotel by Googling "G Hotel Galway."
I have put my photos of our drive from Derry to Galway on a slideshow. Go to
http://www.peggysphotos.com/derry–to–galway/
(Slide Shows, Western Europe, Northern Ireland/Ireland, "Derry to Galway").
Galway
© Copyright 2018 Peggy's Photos