Days 1 and 2, Arriving in Tokyo
Tokyo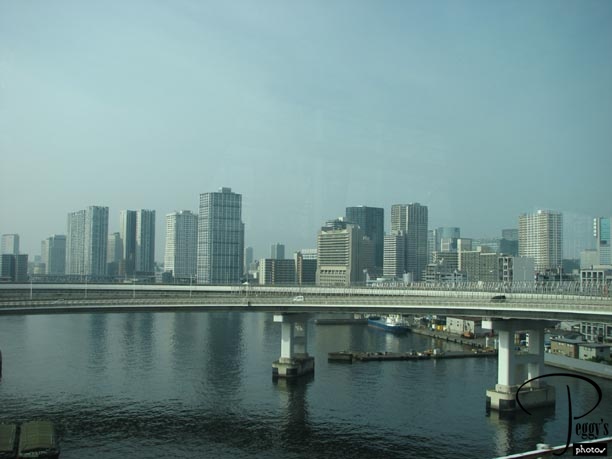 My son Keith had a convention in Tokyo and said I could come along as a tag–along mom. I was absolutely thrilled to be going to Japan, my first trip to the Far East. We were only going to be in Japan for about 6 days, which was more than enough for me as I wore myself out sightseeing. The 11–hour 40–minute flight from Los Angeles to Tokyo actually went very fast as we flew business class––Keith asked United if his mother could be upgraded without an extra charge to business class and they said yes––what a way to fly: champagne, red wine, and an "I drank too much headache" to go along with it. I had my own movie screen and watched Benjamin Button and Frost/Nixon. Add good food to the equation and I was truly spoiled.

Tokyo
Tokyo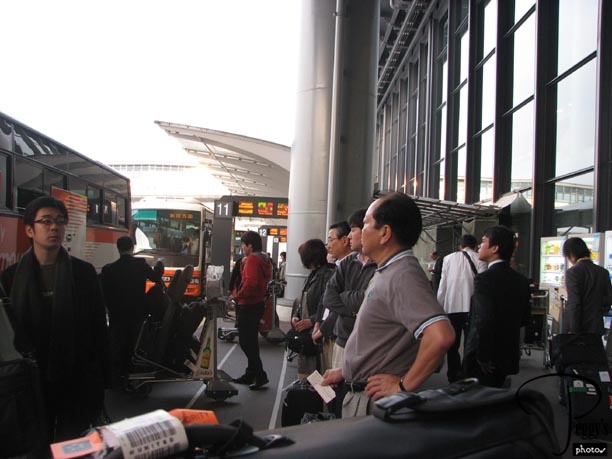 We left LA at 5:30 p.m. on Friday night and arrived at the Narita Airport in Tokyo at 4:30 p.m. Saturday. There was an 16–hour time difference between LA and Tokyo––it is 17 hours when we are off daylight savings time. At the Narita Airport, we were photographed and fingerprinted (I think we also had an eye scan done), as is done when foreign visitors enter the U.S. Photo: Waiting for the airport bus outside the Narita Airport.
Tokyo
Tokyo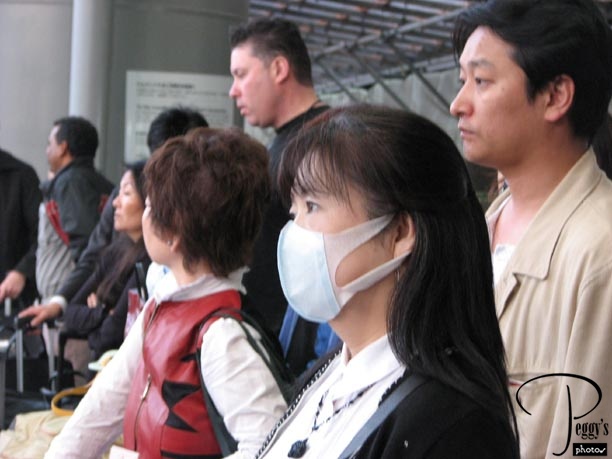 We didn't see many Japanese in face masks during out stay––the masks are used to prevent the spread of colds.
Tokyo
Tokyo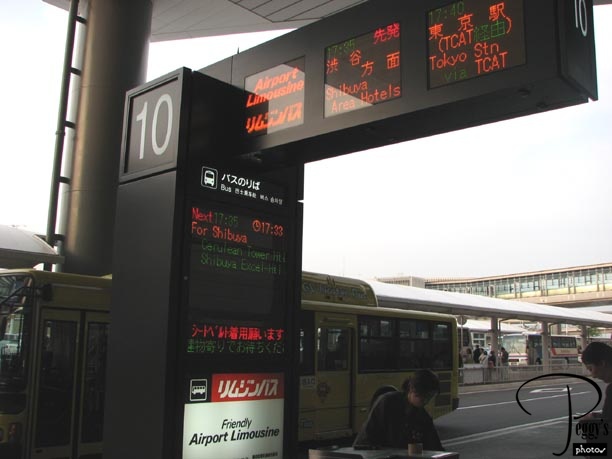 There are numerous airport buses taking people from Narita Airport to various areas of Tokyo. We had to wait about 35 minutes for our bus and then it was a 75–minute ride to our hotel. On the sign in the photo, the next bus to arrive was indicated and all the buses arrived at the EXACT scheduled time. This was our first introduction to Japanese efficiency. You can also take the train into downtown Tokyo but then you have to lug your luggage through the stations.

Tokyo
Tokyo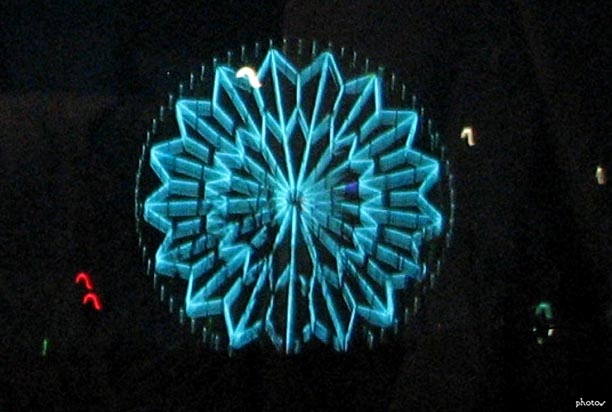 It started getting dark in Tokyo about 5:30 p.m. On our bus ride, we saw his ferris wheel that was lit up. It also changed colors. Beautiful.

Tokyo
Tokyo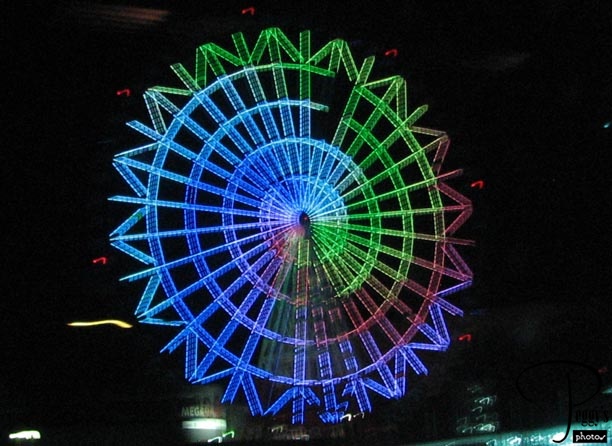 And another one lit up, also which changed colors, on the island of Odaiba where our hotel was located.
Tokyo
Hotel Nikko Tokyo
Our hotel, the Hotel Nikko Tokyo, located on the man–made island of Odaiba in Tokyo Bay (photo taken in the daytime).

Hotel Nikko Tokyo
Hotel Nikko Tokyo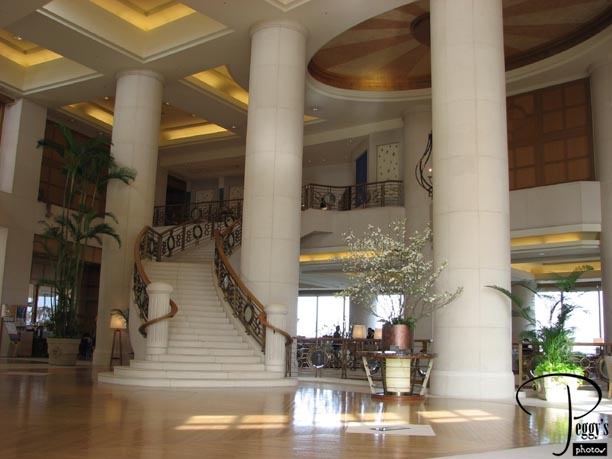 The lobby at the Hotel Nikko Tokyo––a very nice hotel. We soon noticed that all the hotel employees were bowing at us. This took us by surprise. It didn't take long for us to start bowing back––sometimes it took five bows to walk through the lobby to the front door. We also noticed how unbelieveably courteous all the Japanese were to us––we felt like we were in a very different world from our own world: one of grace and respect for other people.

Hotel Nikko Tokyo
Hotel Nikko Tokyo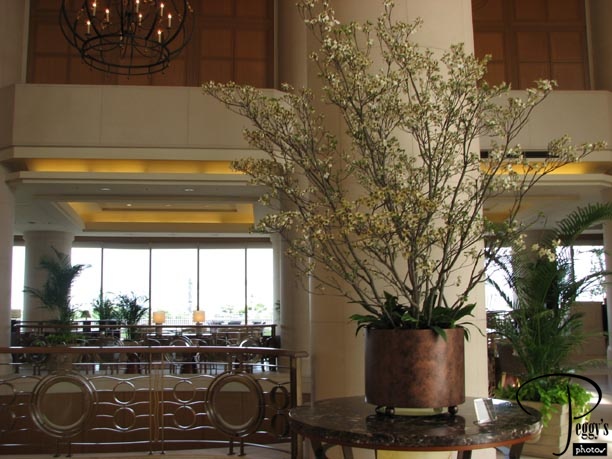 In the lobby.
Hotel Nikko Tokyo
Hotel Nikko Tokyo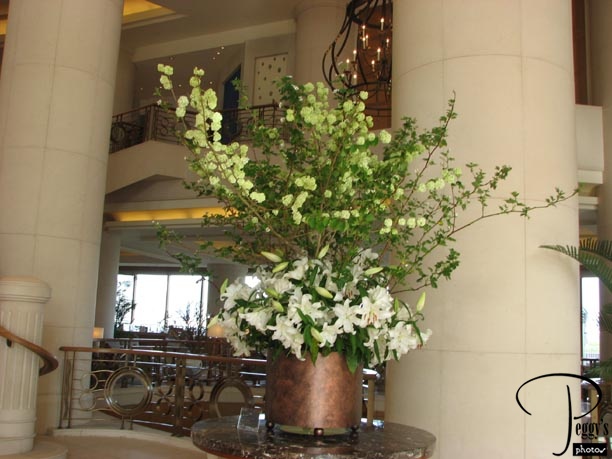 In the lobby.

Hotel Nikko Tokyo
Hotel Nikko Tokyo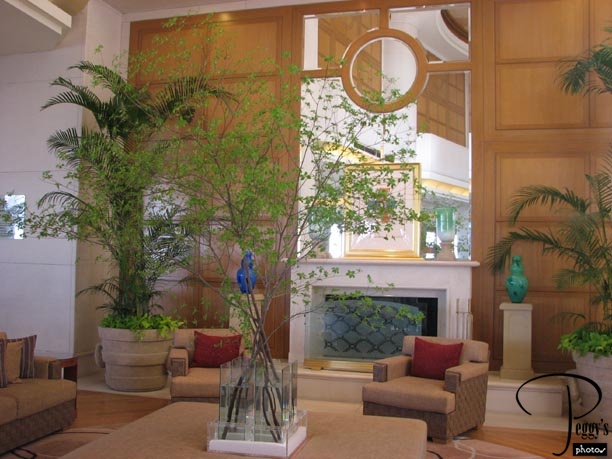 In the lobby.

Hotel Nikko Tokyo
Hotel Nikko Tokyo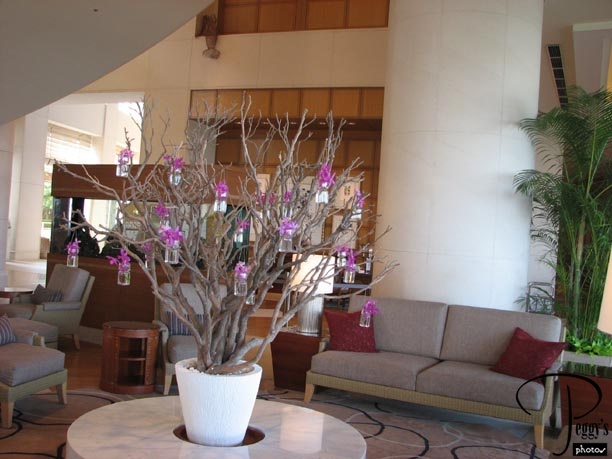 In the lobby.

Hotel Nikko Tokyo
Hotel Nikko Tokyo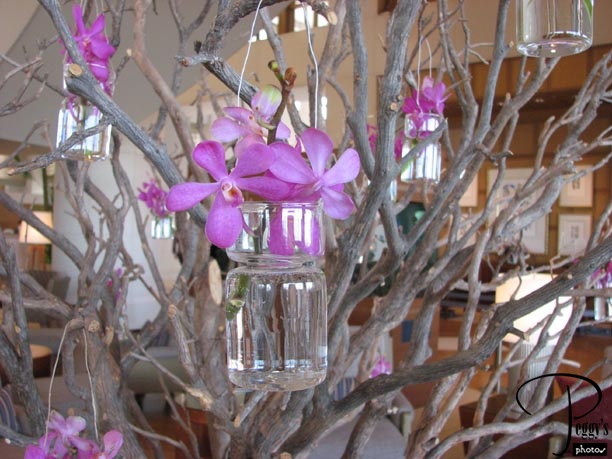 Close–up.

Hotel Nikko Tokyo
Hotel Nikko Tokyo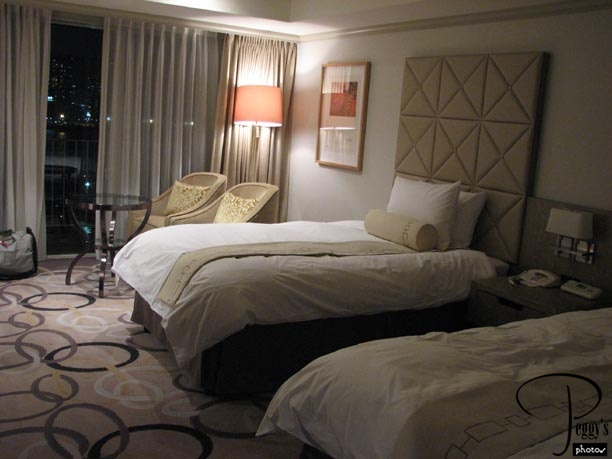 Our hotel room––I was very pleasantly surprised as to how big it was as I had heard much about very tiny hotel rooms in Tokyo. We also had a modern bathroom with even a heated toilet seat––a great invention!

Hotel Nikko Tokyo
Hotel Nikko Tokyo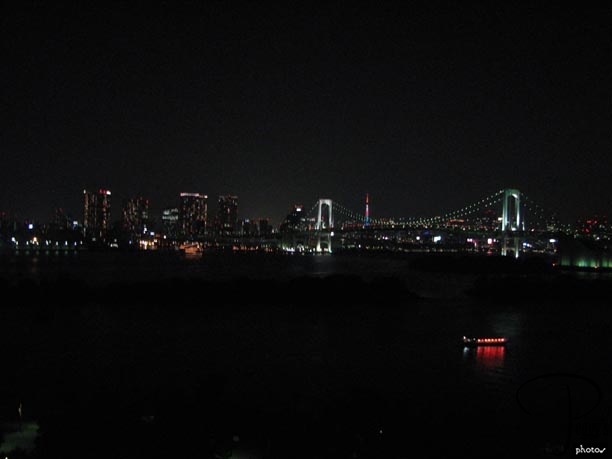 The stunning view of Tokyo across the bay from our balcony: the Rainbow Bridge and the Tokyo Tower lit up. Wow!
Hotel Nikko Tokyo
Hotel Nikko Tokyo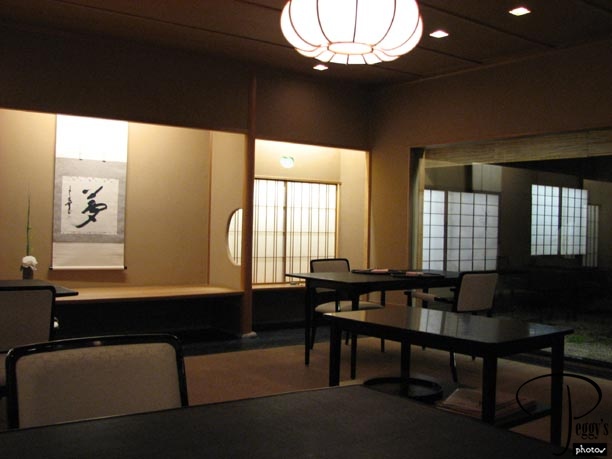 There were five restaurants in our hotel: Mediterranean, Continental, Chinese, Japanese, and Teppan and a Tempura bar and a Sushi bar. We ate at the Japanese restaurant this evening. Incidentally, we weren't asked to remove our shoes at any of the restaurants that we ate at––this surprised me as my Japanese tour books had me expecting this.

Hotel Nikko Tokyo
Hotel Nikko Tokyo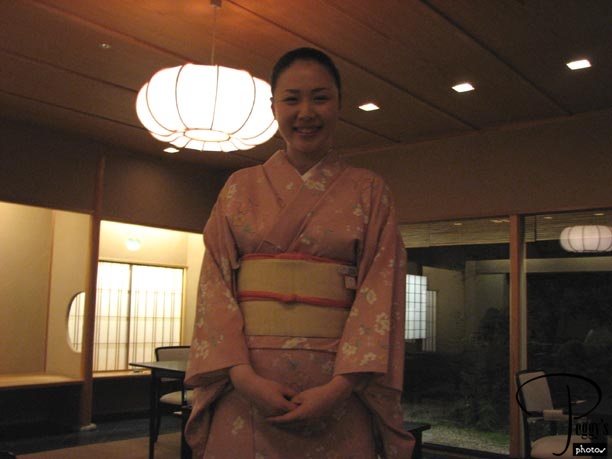 Our server.
Hotel Nikko Tokyo
Hotel Nikko Tokyo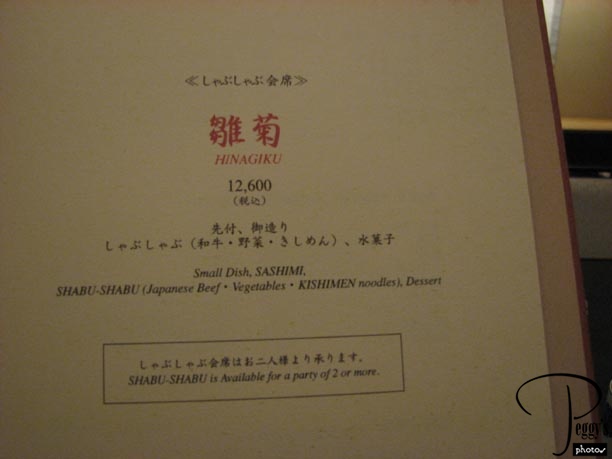 A page in the menu. This is a meal for 12,600 yen per person. One hundred yen is about U.S.$1.00, so converting yen into dollars is easy: 126 yen = $1.26; 1,260 yen = $12.60; and 12,600 yen = $126.00 (note that you generally do not tip in Japan but sometimes tax is added, so $126 is close to the final price). Luckily, there was also an a la carte menu: Keith had sashimi and I had a very good red miso soup and something called rice porridge, which was more like a soup, and green tea. After we ate, we checked out the menus in some of the other restaurants and I knew that I would have to find other places to eat for when I would be on my own for dinner. (Japanese money: the smallest bill is 1000 yen and the next two largest are 2000 and 5000. Everything under 1000 yen are coins, including a 500 yen ($5.00 coin.)
Hotel Nikko Tokyo
View of Tokyo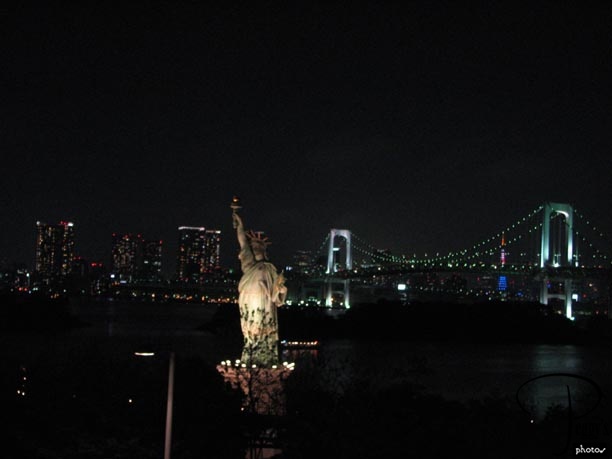 We next took a walk along the promenade to the right of our hotel––Photo: view from the promenade with a replica of our Statue of Liberty, the Rainbow Bridge, and Tokyo Tower. This was one of the most beautiful night views I have seen anywhere. I immediately fell in love with Tokyo.

View of Tokyo
View of Tokyo
From another angle.
View of Tokyo
Aqua City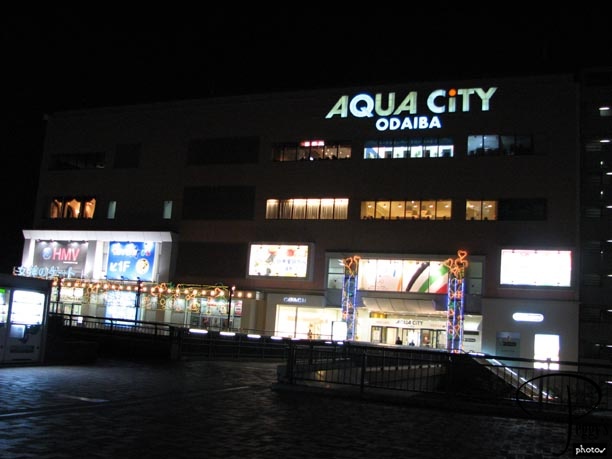 To the right of the promenade, was Aqua City, a huge mall with stops and restaurants.

Aqua City
Aqua City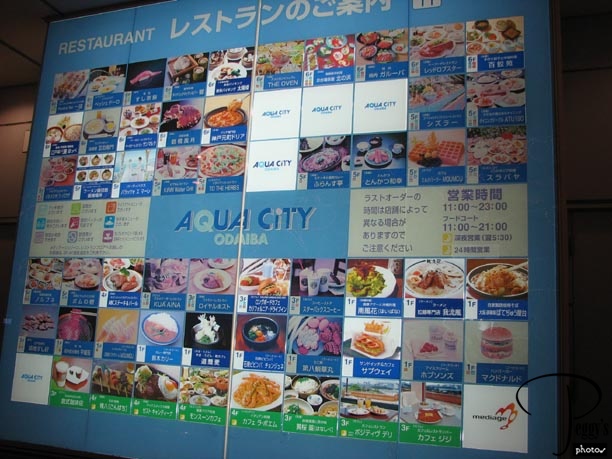 Photo: Board in front of Aqua City showing all of its restaurants. I recognized photos of hamburgers and pizza and now knew that I would be okay for dinner––I am not an adventurous eater and I don't eat sushi though I did have several Japanese meals when I was here. We then walked back to our hotel––the end of a long day.
Aqua City
© Copyright 2018 Peggy's Photos