Days 1 & 2: Vieques Island
Vieques Island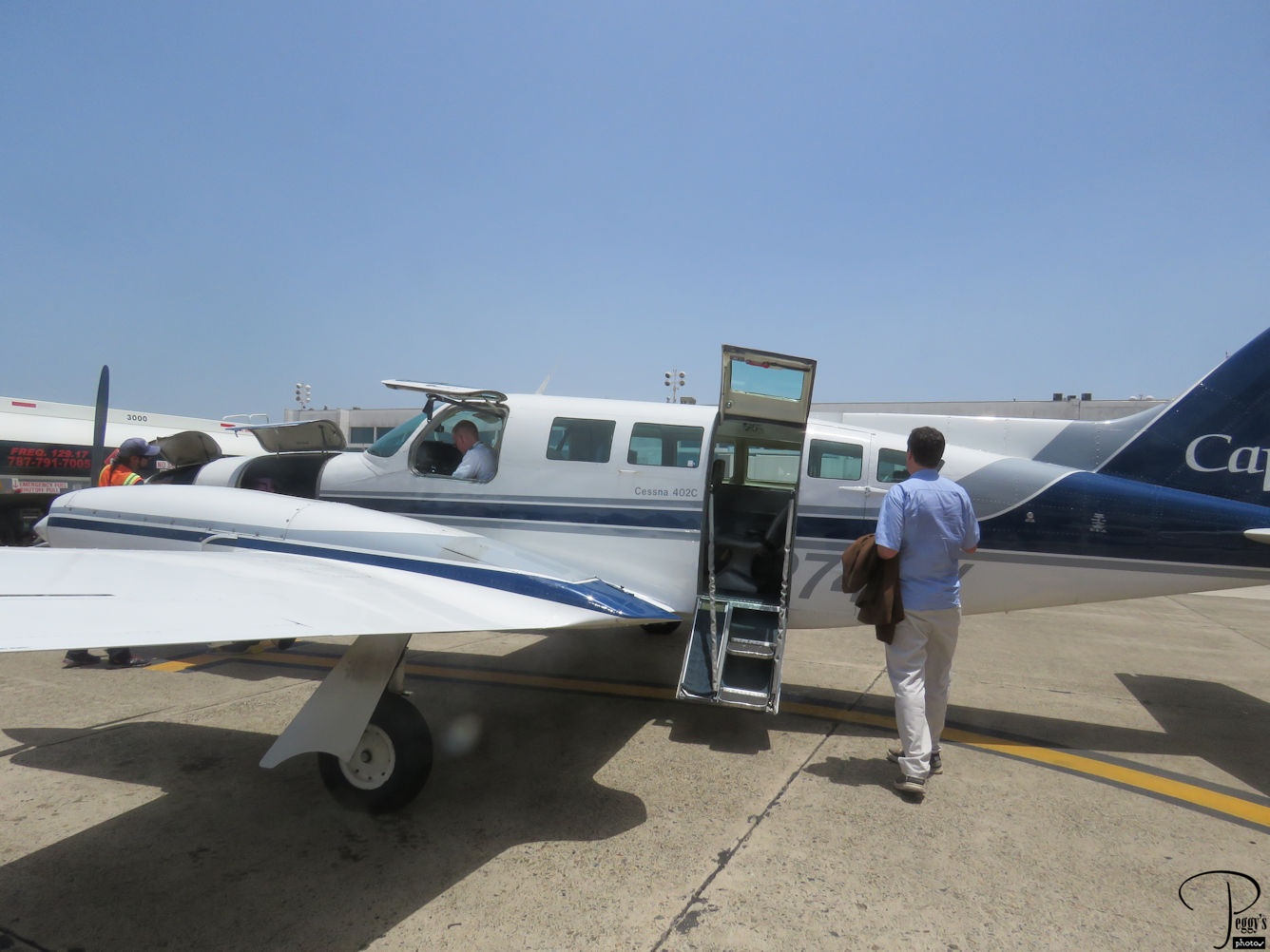 Two and one–half days after arriving home from Chile, I flew to Vieques Island (pronounced "Bee–eh–kes"), Puerto Rico, to attend my daughter's wedding on the island. I flew the red–eye from Los Angeles to Newark, an airport I find too big with too long walks between gates, but it is a United hub and that is the airline I flew on. Then from Newark to San Juan, Puerto Rico, and next from the San Juan airport to Vieques Island aboard Cape Air, a 30–minute flight. These were numbers nine through 11 of the flights I took in the month of April.
The flight on Cape Air was on a very tiny prop plane. All my daughter told me, who had flown to Vieques before I did, was that it was a prop plane. I did not expect a plane so small and I found the flight somewhat nerve–wracking as we dipped a couple of times, losing altitude. The other, slower way to get to Vieques Island is via ferry, though you would have to get from the airport to the ferry terminal.
We were all staying at the W Retreat & Spa and they had a van to transport guests to their hotel from the airport.
Photo: the plane that I flew on on my return to San Juan. The plane from San Juan was a bit smaller than this one. Both accommodated eight passengers, though the second plane had an aisle between seats which the other one didn't. I had a woman pilot from San Juan and two male co–pilots on my return.

Vieques Island
W Retreat & Spa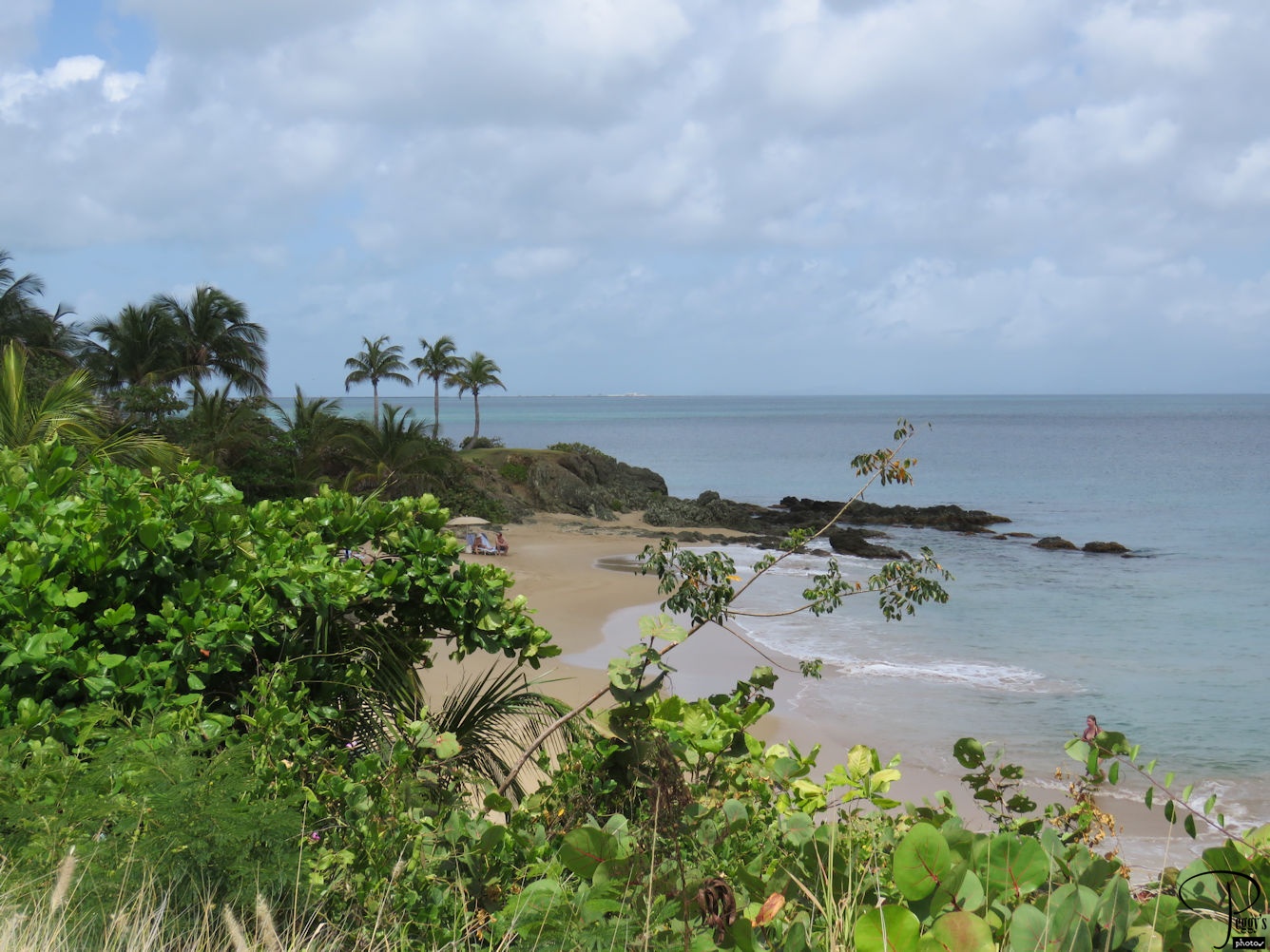 There are a number of hotels and guest houses to stay at on Vieques Island though the W is the most upscale. I was given a huge room in a villa but which was far away from the main area of the hotel and requiring an uphill, not too short climb to it. I found out that if you book through the internet through a site not connected to the W that you are not guaranteed the room you may have requested and you may be given the last room available, one the farthest from the main area. I booked through AARP, which is an Expedia site, in order to save money on the hotel cost. You also don't get hotel points for your stay. However, the W did give me some points later as my room was so far away that the maid didn't come to clean my room until the afternoon, at a time when I needed to room. Hence, my room wasn't cleaned. I didn't know the system beforehand and now happy that I have been so informed.
My daughter and my soon–to–be son in law had a very nice room in a good location and very much liked the hotel.
Photo: the W's beach on the Caribbean.

W Retreat & Spa
Touring Vieques Island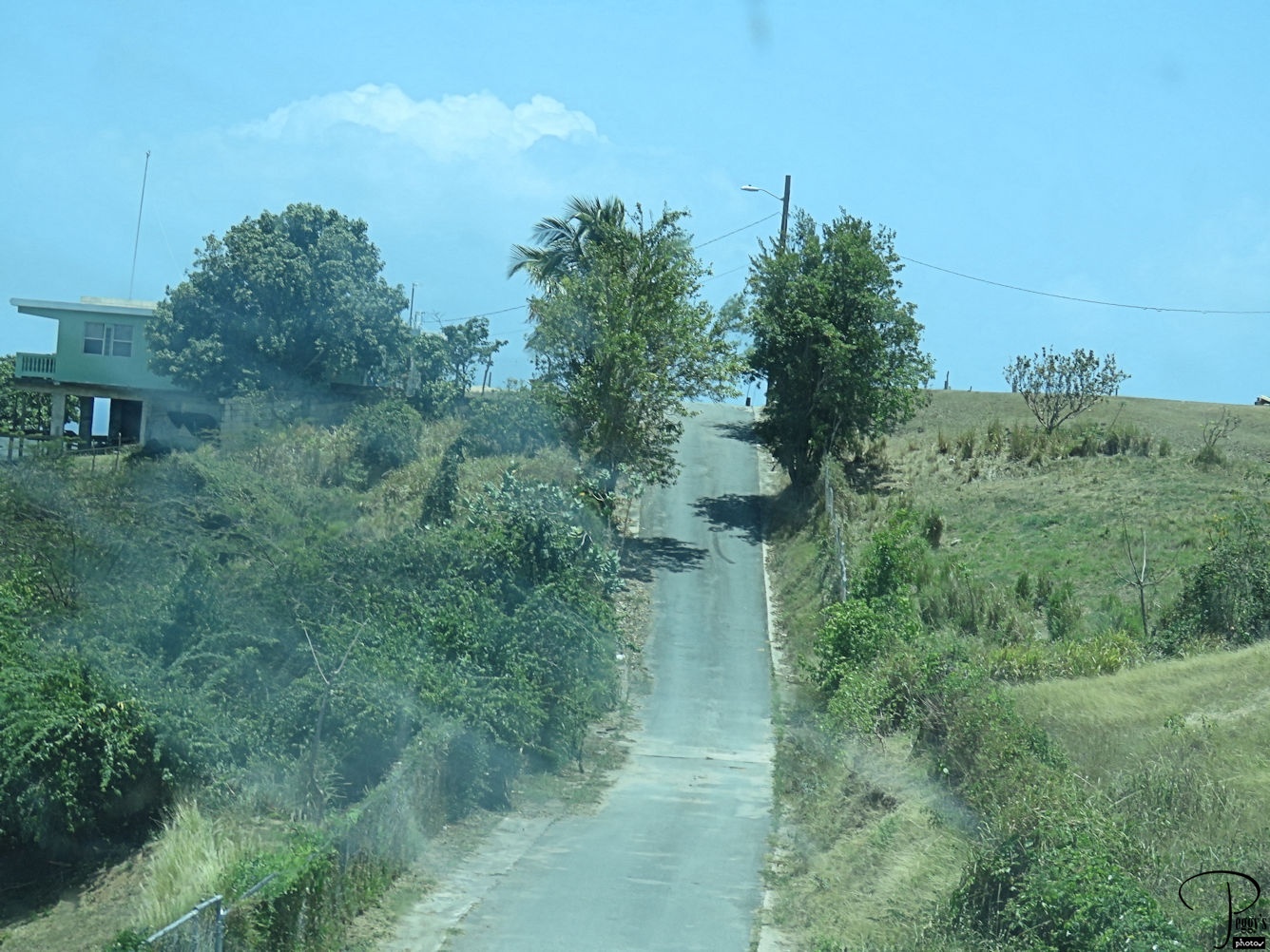 Many people rent a jeep to get around Vieques Island. My daughter had rented one and she and her fiance had toured the island before I came. I wanted to see some of it. They offered me the jeep but warned me that it is very easy to get lost on the island. The island is rural with few road signs and no traffic lights. It is a definitely a place to go if you want to get away from it all. I arranged with the hotel for a two–hour private tour of the island.
In 1941, the U.S. Navy purchased 2/3 of Viaques Island for an extension of the Roosevelt Roads Naval Station on the Puerto Rico mainland. It maintained the base for 60 years until there was too much of a protest from the people of Vieques against the use of their island as a bombing range and a testing ground. Much of the island is now under the Department of the Interior, Fish and Wildlife Service, and is designated as a National Wildlife Refuge. However, much of the island is still off limits due to the Navy's contamination of their base.
Photo: the interior of the island.

Touring Vieques Island
Wildlife on Vieques Island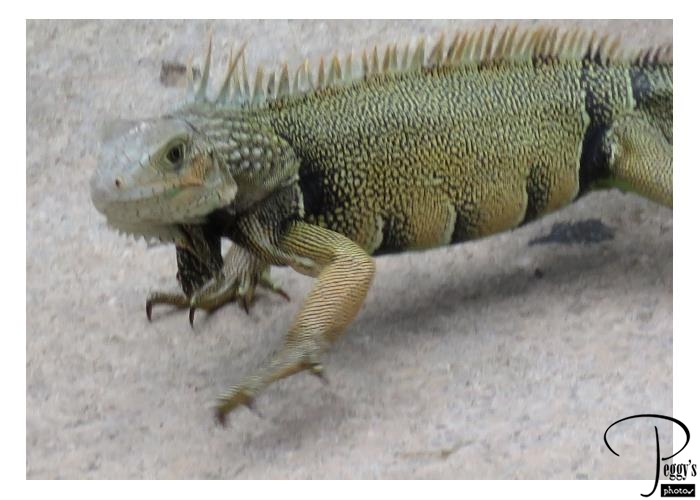 You will see iguanas on the island.

Wildlife on Vieques Island
Wild Horses on Vieques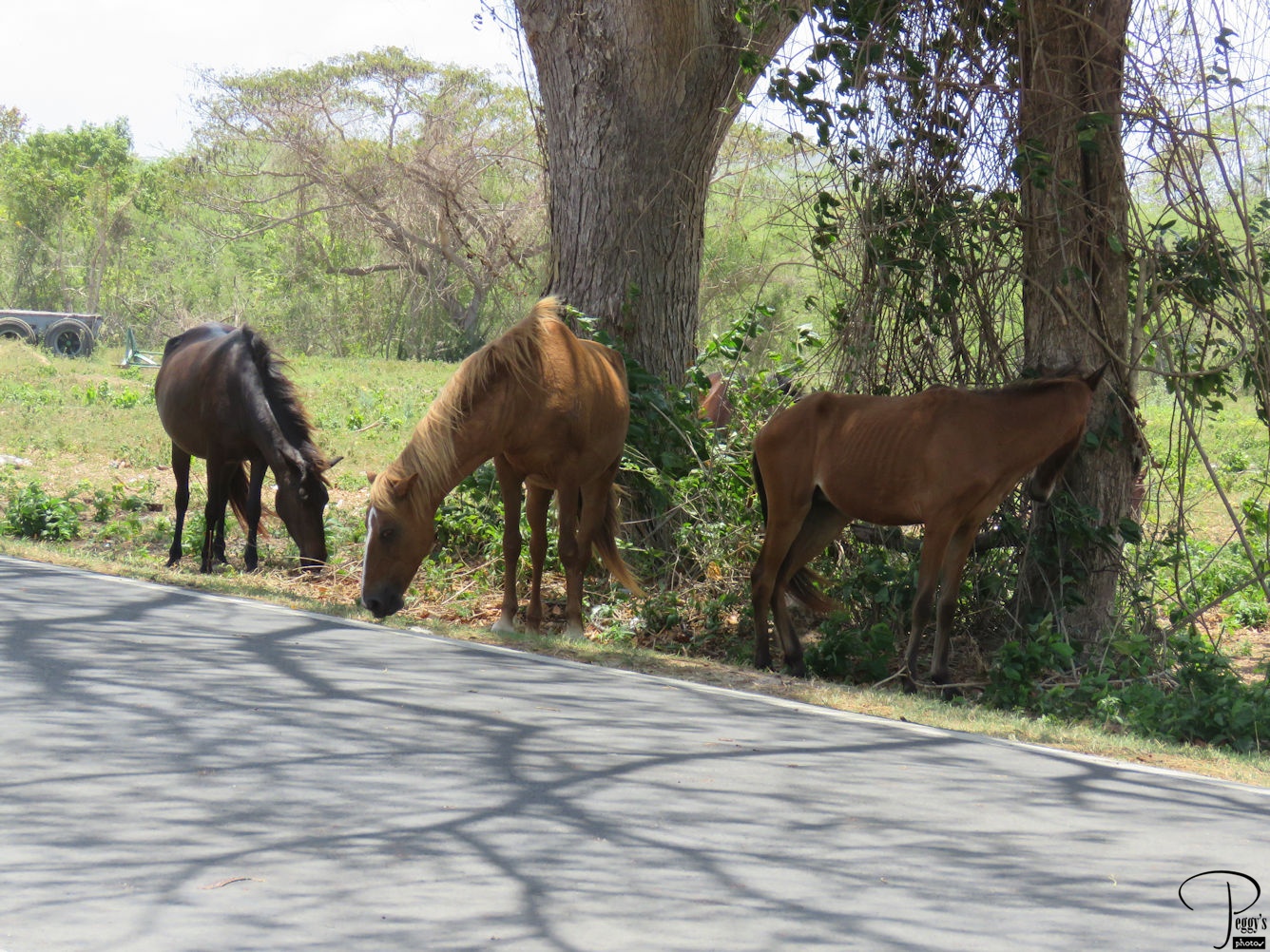 You will also see many wild horses on Vieques Island. I saw many. The horses are left overs from Spanish colonial times.
Wild Horses on Vieques
Vieques Beaches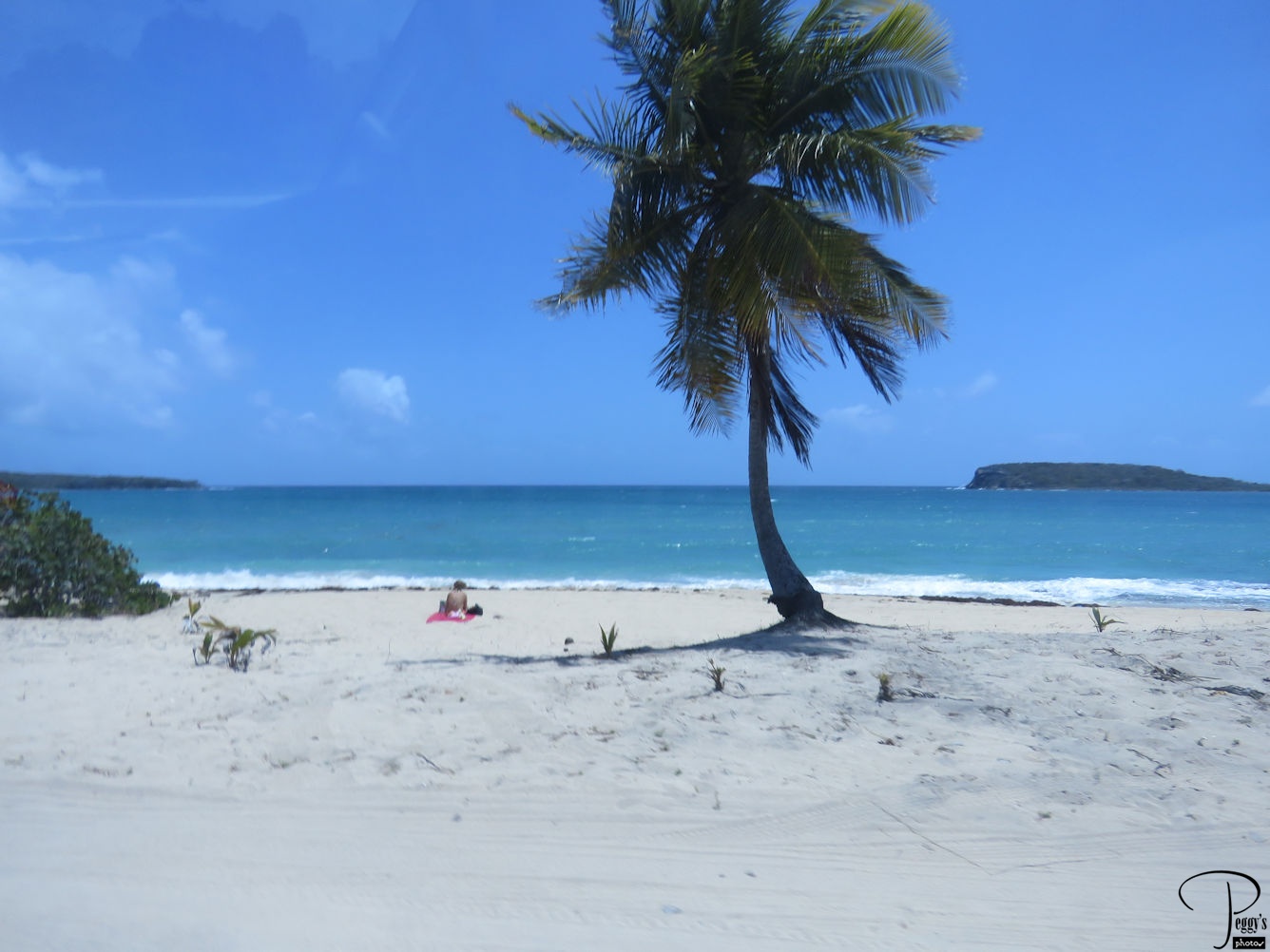 The beaches on the Caribbean on Vieques are pristine and beautiful, and during the week, you can easily find a beach where you will be the only one sunbathing. My daughter's wedding was on this beach, the Balneario Sun Bay Beach.
I have put my photos of Vieques Island on a slideshow. Go to
http://www.peggysphotos.com/puerto–rico–vieques–island/
(Slide Shows, Caribbean, Puerto Rico, "Vieques Island").

Vieques Beaches
Britt and Brian's Wedding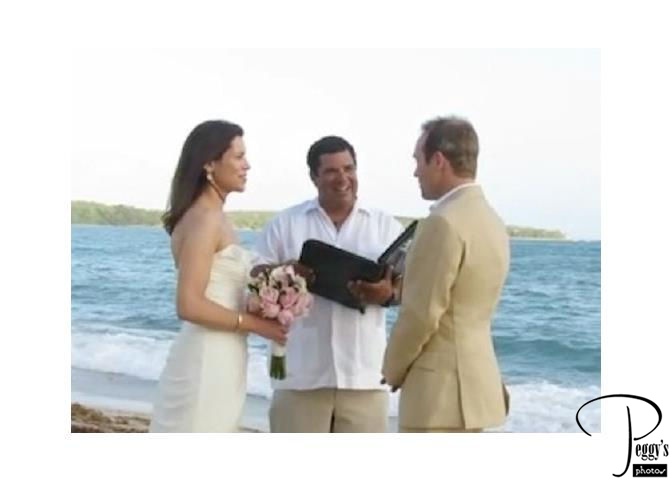 My daughter's, Britt's, wedding to Brian took place on the beach. A minister performed the ceremony.

Britt and Brian's Wedding
Married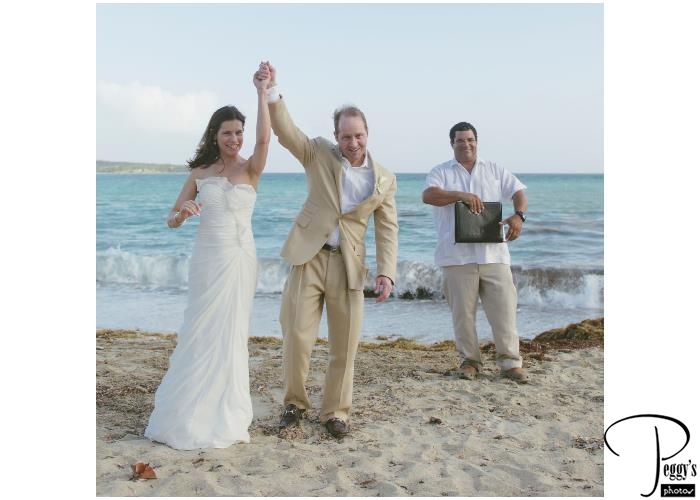 A beautiful wedding of a beautiful couple. (Wedding photographer's photo)
Married
After the Wedding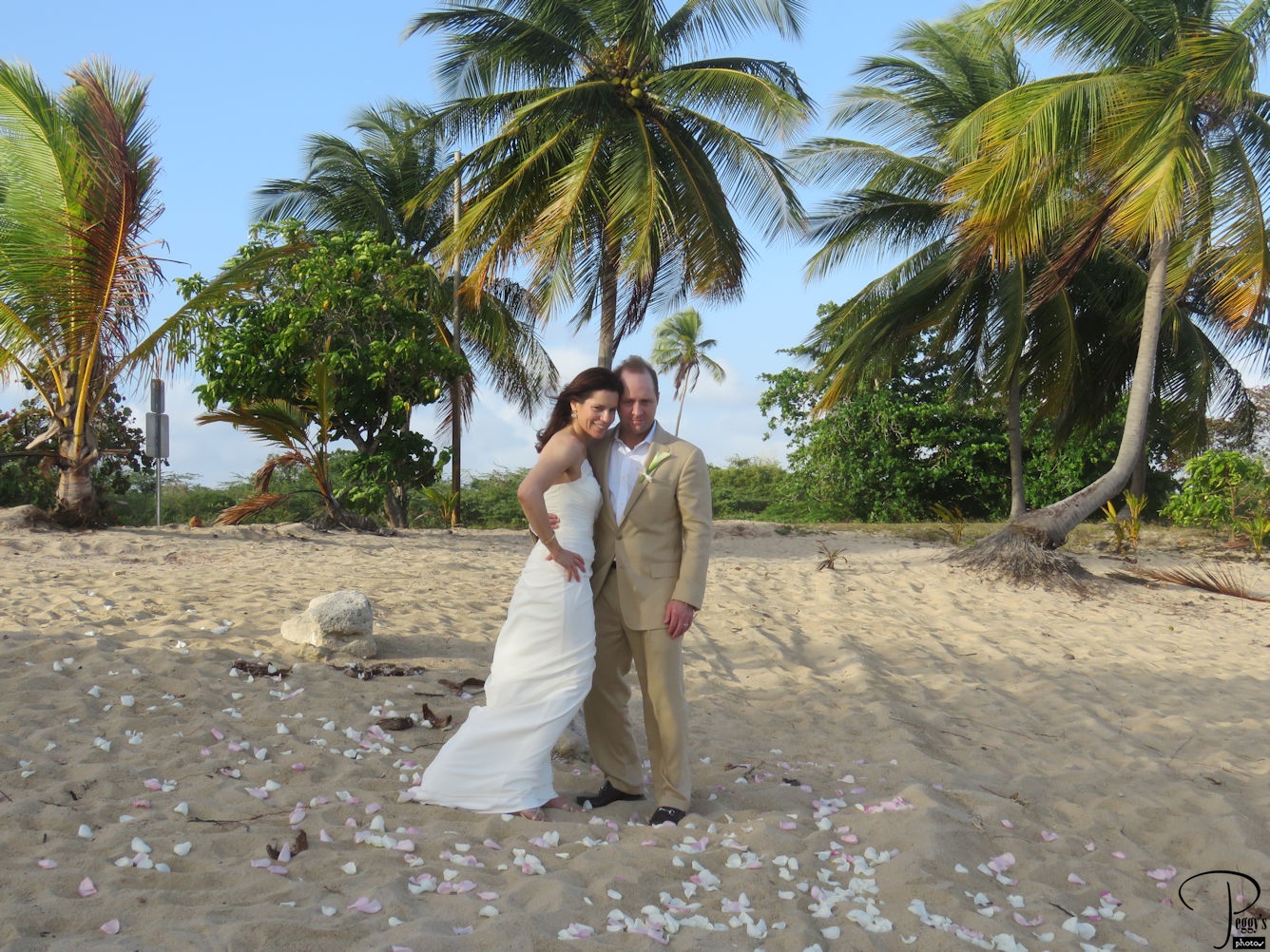 An after–the–wedding photo.
For the wedding album, go to
http://www.peggysphotos.com/viques–wedding/
(Slide Shows, Caribbean, Puerto Rico, "Vieques Wedding").
I flew from Vieques the next day to San Juan, where I stayed two nights.

After the Wedding
© Copyright 2017 Peggy's Photos