Day 9: Mi'kmaq Heritage Center, Peggy's Cove, and Titanic Graves Site
Mi'kmaq Heritage Center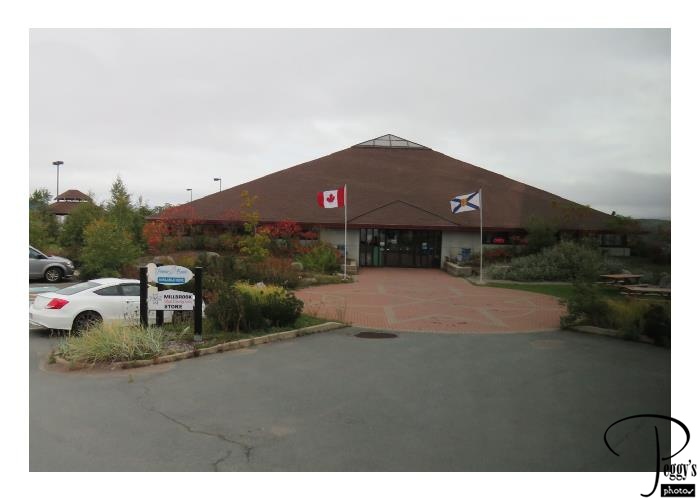 The Mi'kmaq Heritage Center was our first stop on our drive today from Baddeck to Halifax. The Mi'kmaq are First Nation people (Native Canadians) who were in the Maritimes before any Europeans arrived. The Heritage Center displays the history of the Mi'kmaq through exhibits, films, and programs.

Mi'kmaq Heritage Center
Glooscap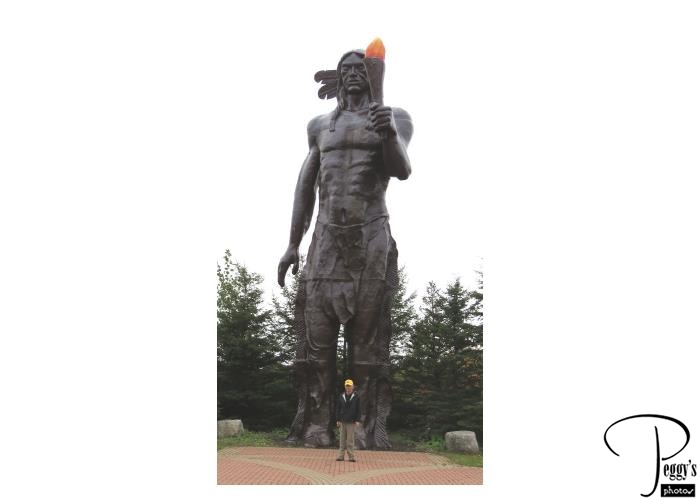 A huge statue of Glooscap, an Abenaki word that means "man from nothing" and who was the first human in Mi'kmaq legend, was at the center.

Glooscap
Mi'kmaq Music–MOVIE
We were told some of the history of the Mi'kmaq and were given a short musical performance.

Mi'kmaq Music–MOVIE
Peggy's Cove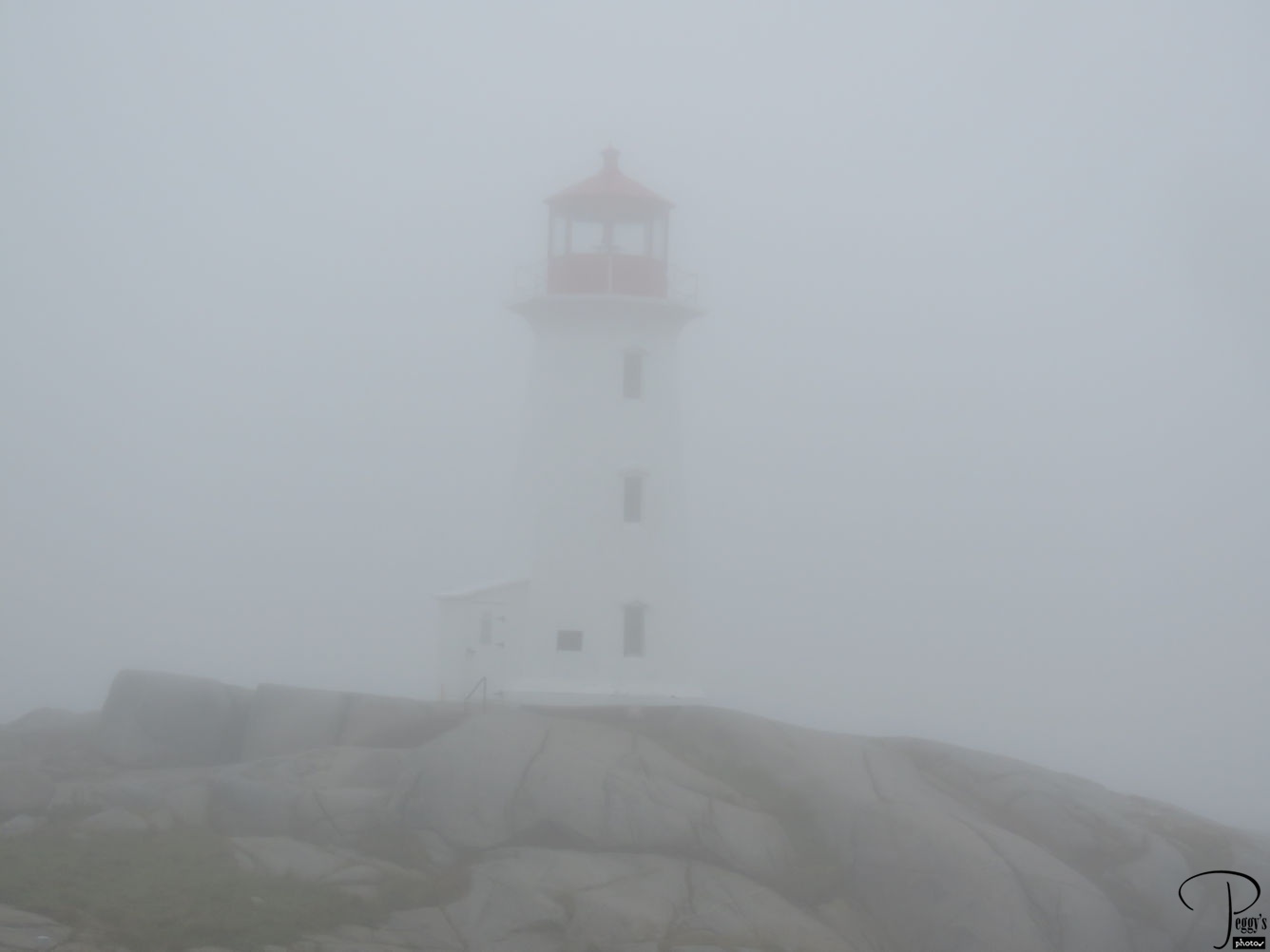 I was very disappointed that our visit to Peggy's Cove was in fog. It is quite picturesque and it also has my name, one reason I wanted to visit it. This photo shows what the Peggy's Point Lighthouse, 1868, probably the most photographed lighthouse in Canada, while we were here.
There are competing stories as to how Peggy's Cove got its name. One is that it is named after St. Margaret's Bay, on which Peggy's Cove is located. Peggy is a standard nickname for Margaret.  Another is that it is named after the only survivor of a shipwreck in the 1800s. She was adopted by a family who decided to call her Peggy.

Peggy's Cove
Peggy's Cove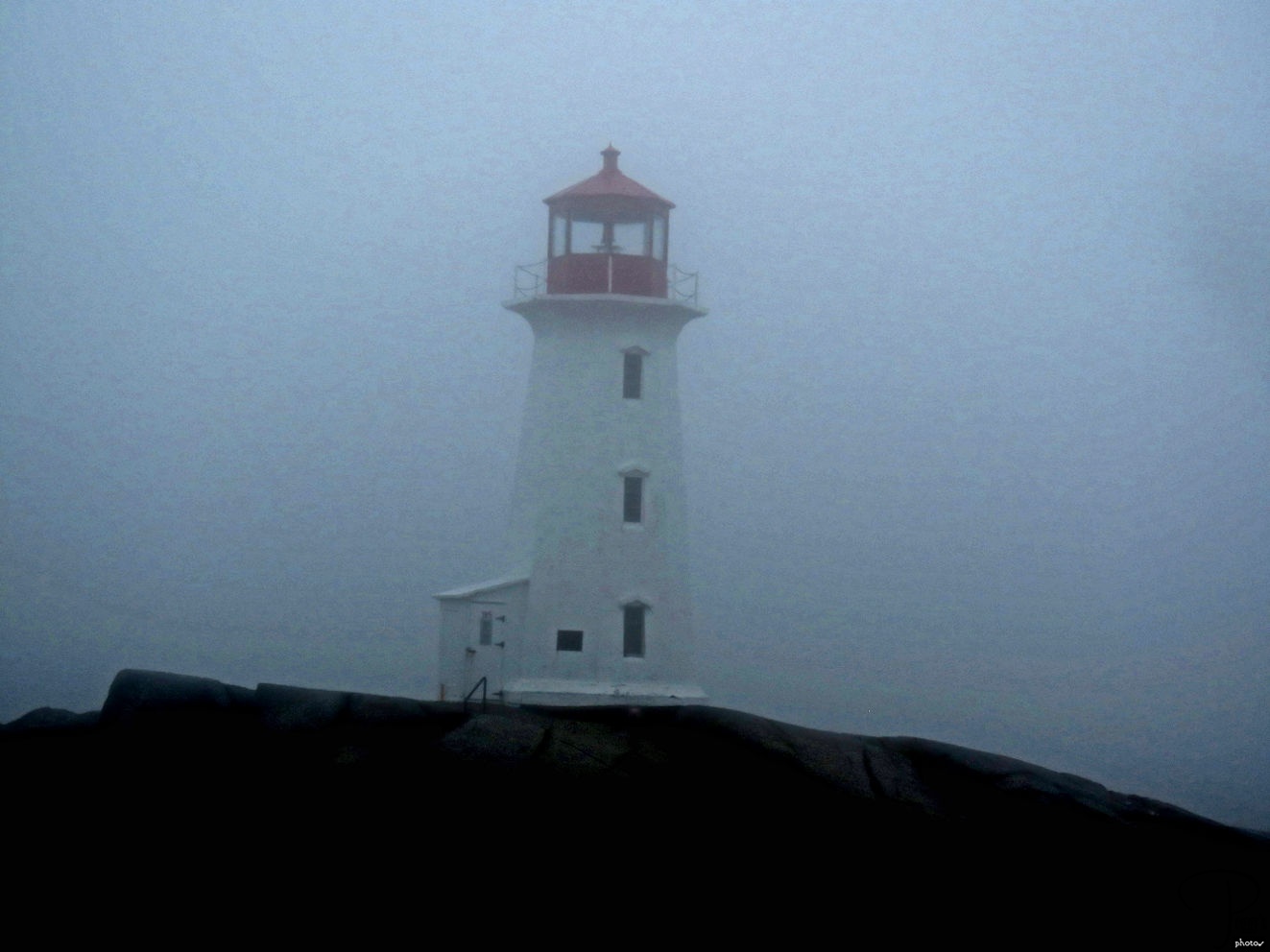 The same photo after a session with my photo program.

Peggy's Cove
Peggy's Cove
More of Peggy's Cove.

Peggy's Cove
Peggy's Cove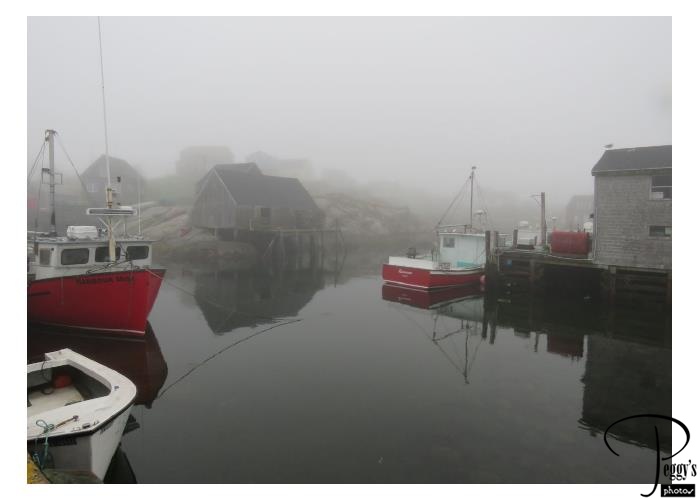 More of Peggy's Cove.
Peggy's Cove
Titanic Grave Site
Our last stop today, the Titanic Grave Site at the Fairview Lawn Cemetery, in Halifax, where 121 victims of the Titanic sinking are buried. There are two other cemeteries in Halifax where 29 other victims are buried. Some of the recovered bodies were claimed by relatives and buried elsewhere.
The grave markers here are set in lines that curve to resemble a bow of a ship––the Titanic.

Titanic Grave Site
Titanic Grave Site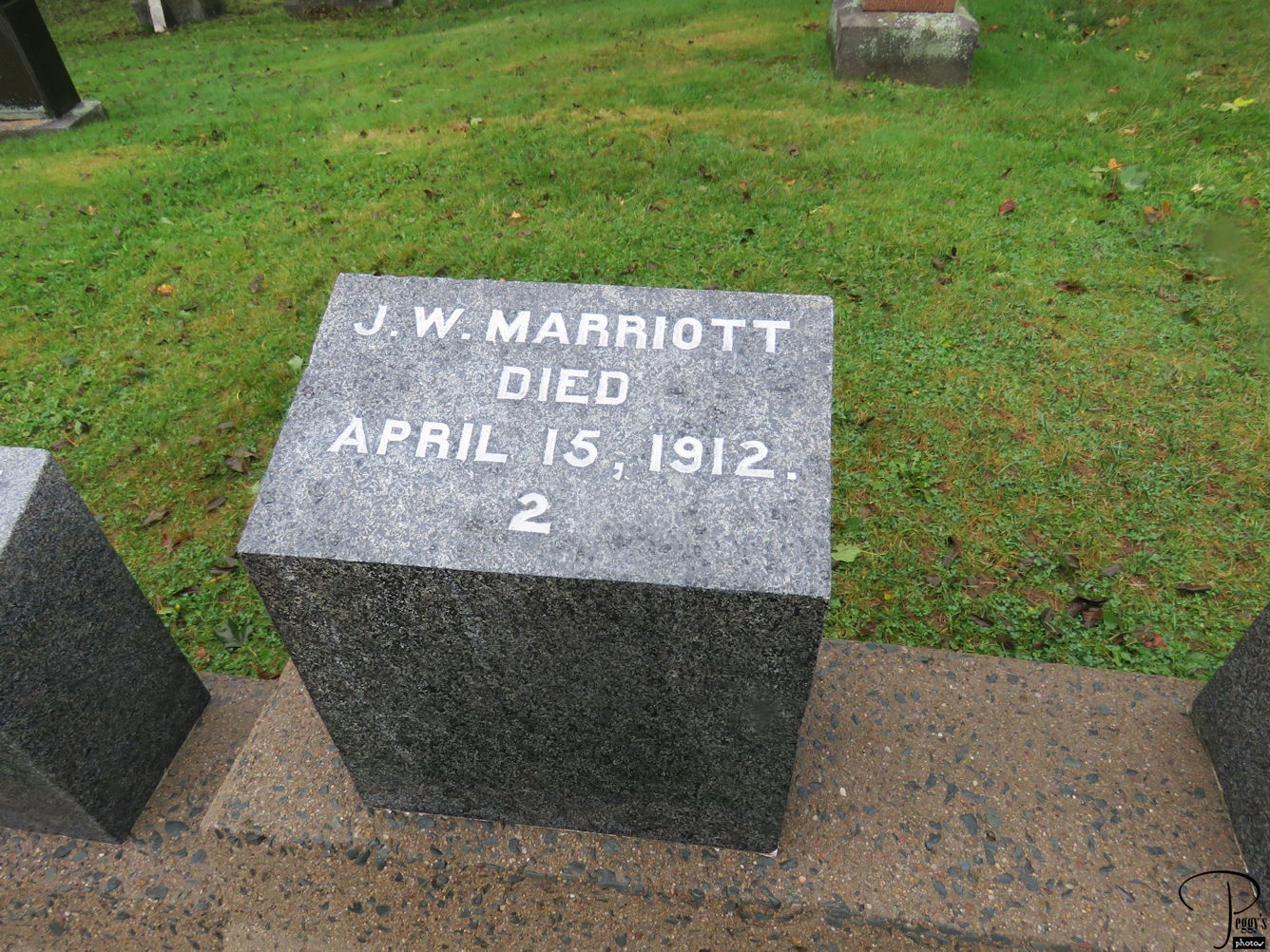 There were over 2,000 passengers and crew on the Titanic when it sunk on April 14, 1912. Just over 700 were rescued by the Cunard liner Carpathia. Cable ships and other vessels from Halifax were dispatched to pick up bodies of those not rescued. They recovered 328 bodies and 119 were given a sea burial and the others were taken to shore.
The bodies that were taken to shore were given a number as to the order they were recovered. In this photo, you will see that J.W. Marriott (no relation to the hotel chain) was given the number 2. He was identified by papers, etc., on his body. Some bodies were never identified.

Titanic Grave Site
Titanic Grave Site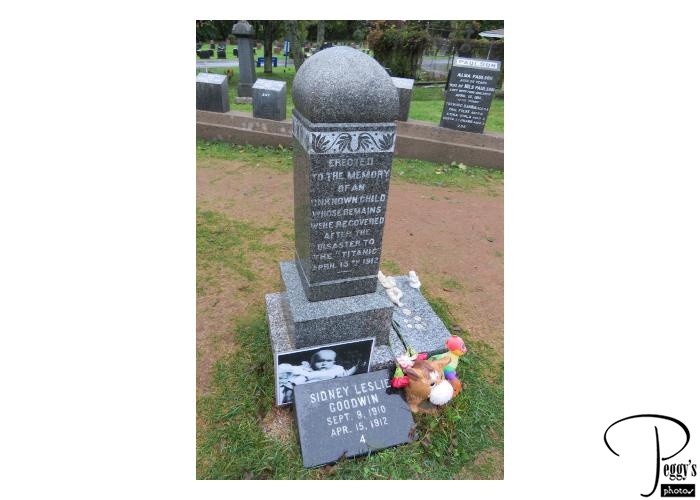 The whole experience at the Titanic Grave Site was one of great sadness. This photo is of the saddest grave, the grave of The Unknown Child. No one claimed the child. He was listed as the following:
"No. 4 – Male – Estimated age, 2 – Hair, fair. Clothing – grey coat with fur on collar and cuffs, brown serge frock; petticoat; flannel garment; pink woolen singlet; brown shoes and stockings. No marks whatever. Probably third class."
After several later misidentifications, the child was identified through DNA testing in 2008, 86 years later, as Sidney Goodwin.
Our tour director, Blair Beed, wrote a book on titled "Titanic Victims in Halifax Graveyards," highly recommended. One synopsis of the book: "…author Blair Beed provides an outline of life on board Titanic, describes society as it was in 1912, and highlights the care for the dead taken by the crews of the recovery ships and those who met them on arrival in Halifax."
I have put my photos on of Day 9 on a slideshow. Go to
http://www.peggysphotos.com/peggys–cove–titanic–graves–nova–scotia/
(Slide Shows, Canada, Nova Scotia, "Peggy's Cove & Titanic Graves").
Titanic Grave Site
© Copyright 2017 Peggy's Photos