Medellin: Londono Flower Farm and Metrocable Gondola Ride
Medellin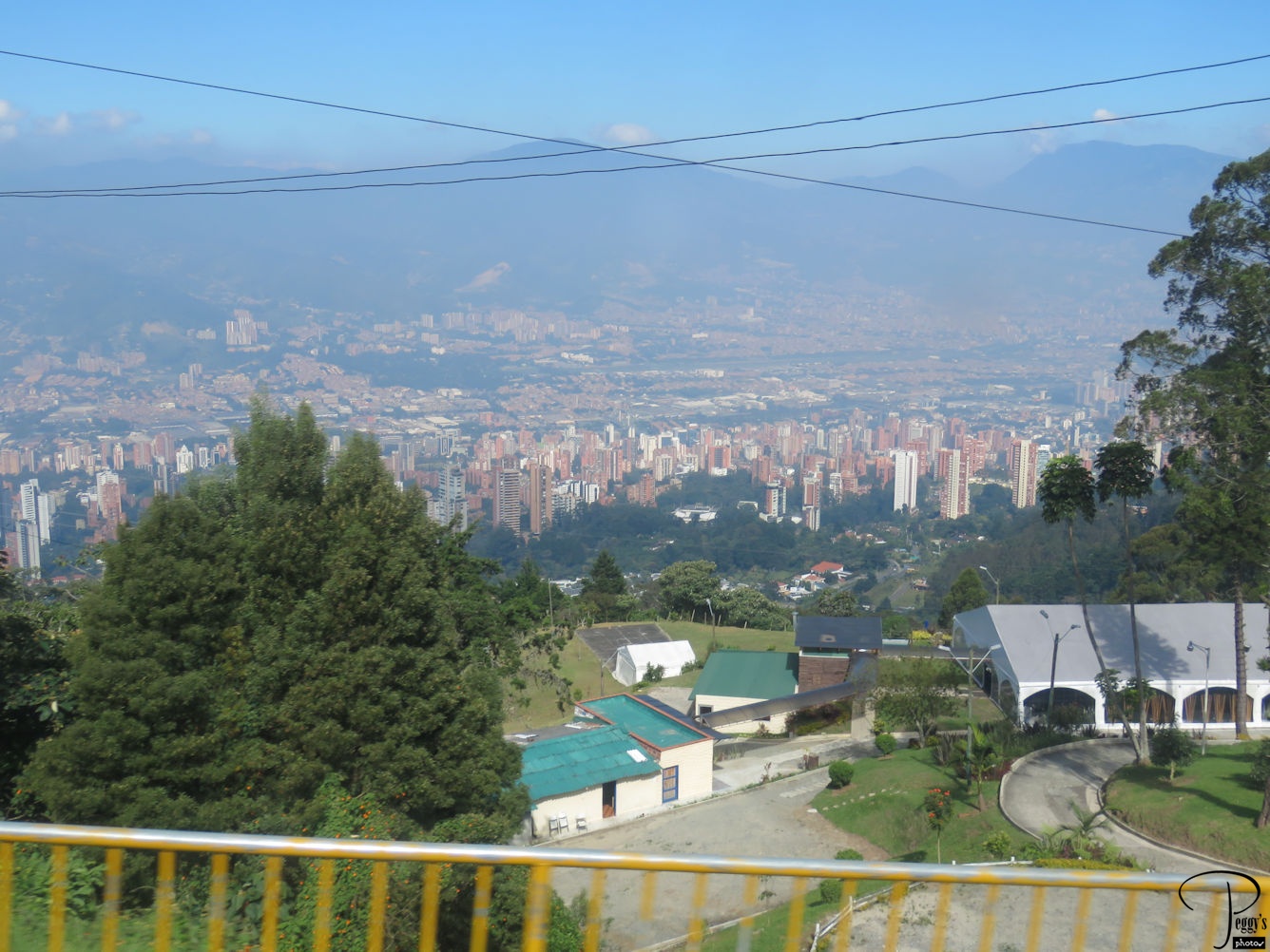 Day 10 (Day 6 of the Gate 1 tour). Today we drove up a mountain above Medellin. Photo: View of Medellin below.

Medellin
Familia Londono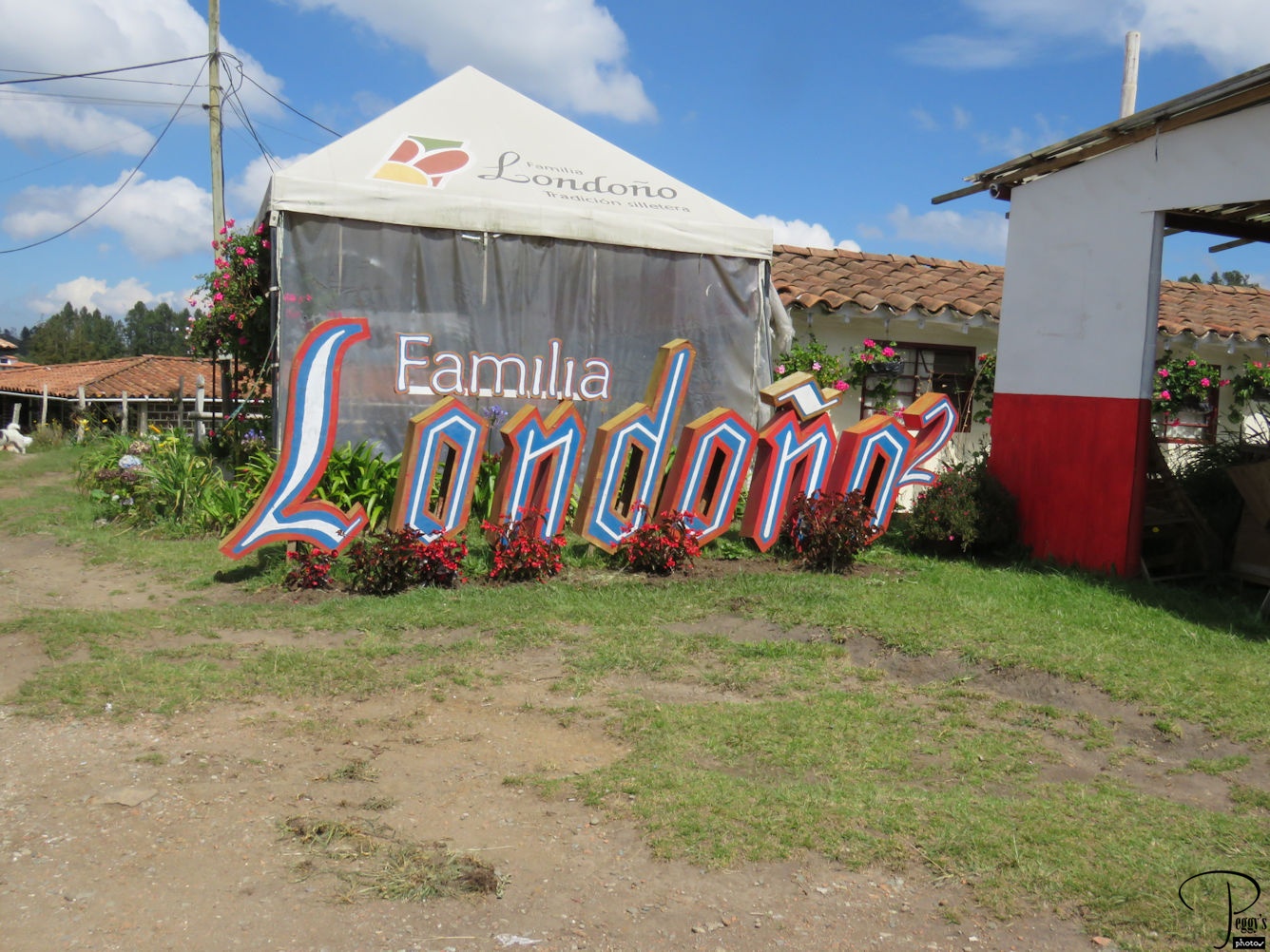 We visited the Familia Londono flower farm in the mountains.

Familia Londono
Carrying Boards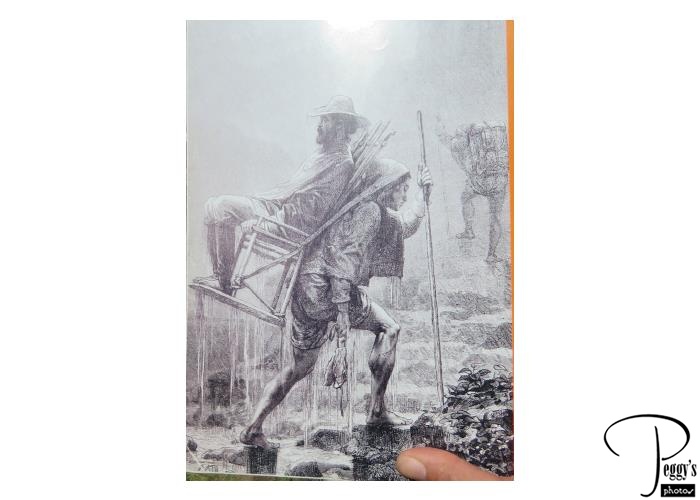 We learned that the Spanish, during Colonial times, would be carried in a chair attached to a board on the backs of the indigenous people. This drawing shows what it was like for both the person carried and the person doing the carrying.

Carrying Boards
Flower Boards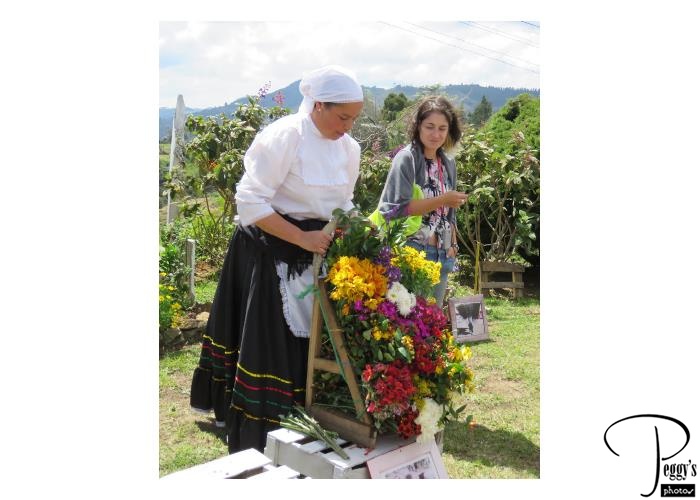 Flower Boards
Flower Boards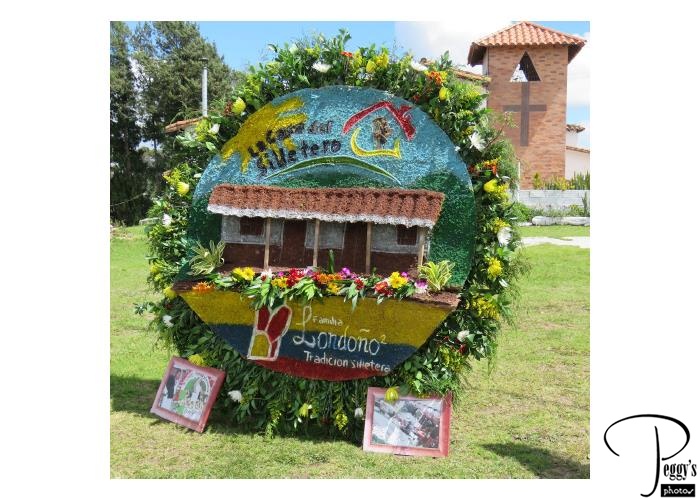 Flower Boards
Metrocable Gondola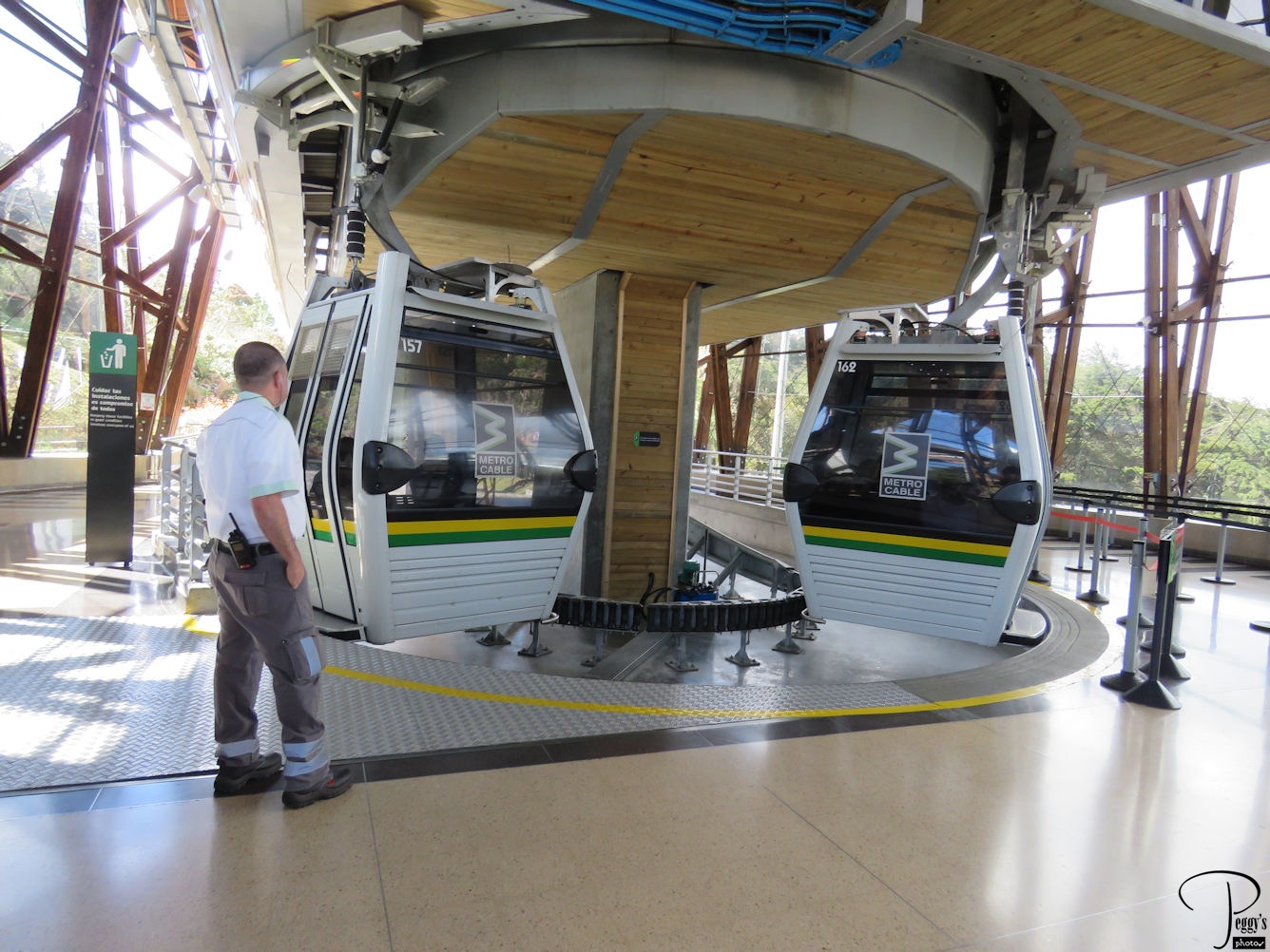 We next took gondolas over Arvi Park on a tourist gondola line. There are three gondola lines in Medellin: Line L, the tourist line over the park; Line K, that connects to Line L at the Santo Domingo neighborhood; and Line J. Lines L and J are part of the public transportation system and this was the first gondola system in the world to be a part of public system.

Metrocable Gondola
Arvi Park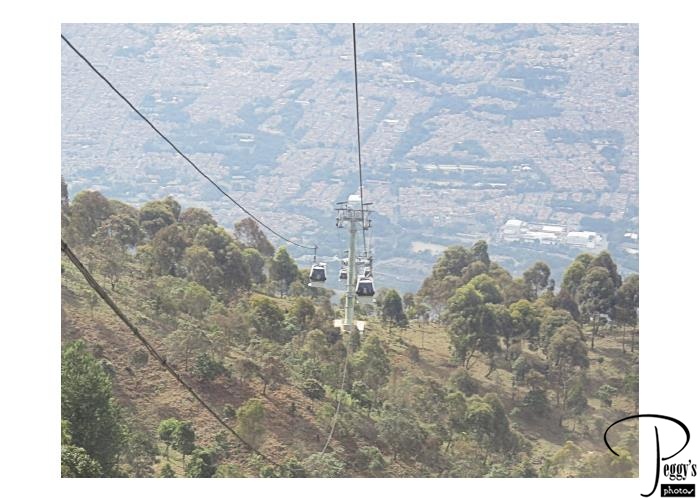 On the gondola over Arvi Park. The ride was not scary and it was a long ride.

Arvi Park
Medellin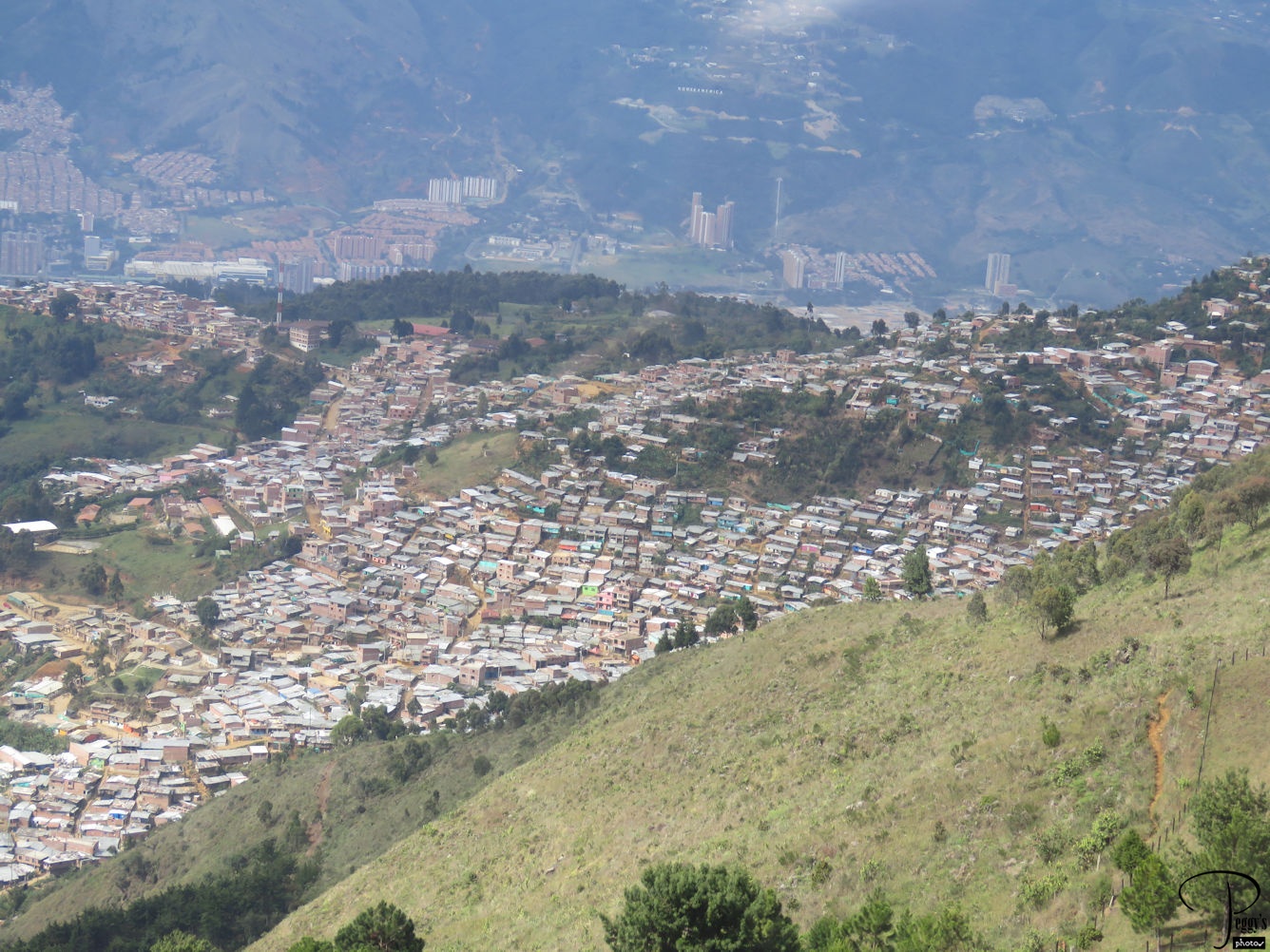 Approaching the populated hill areas above the city.
Medellin
Santo Domingo
We got off at the end of Line L at the Santo Domingo station and walked around the area.
Santo Domingo
Line K Gondola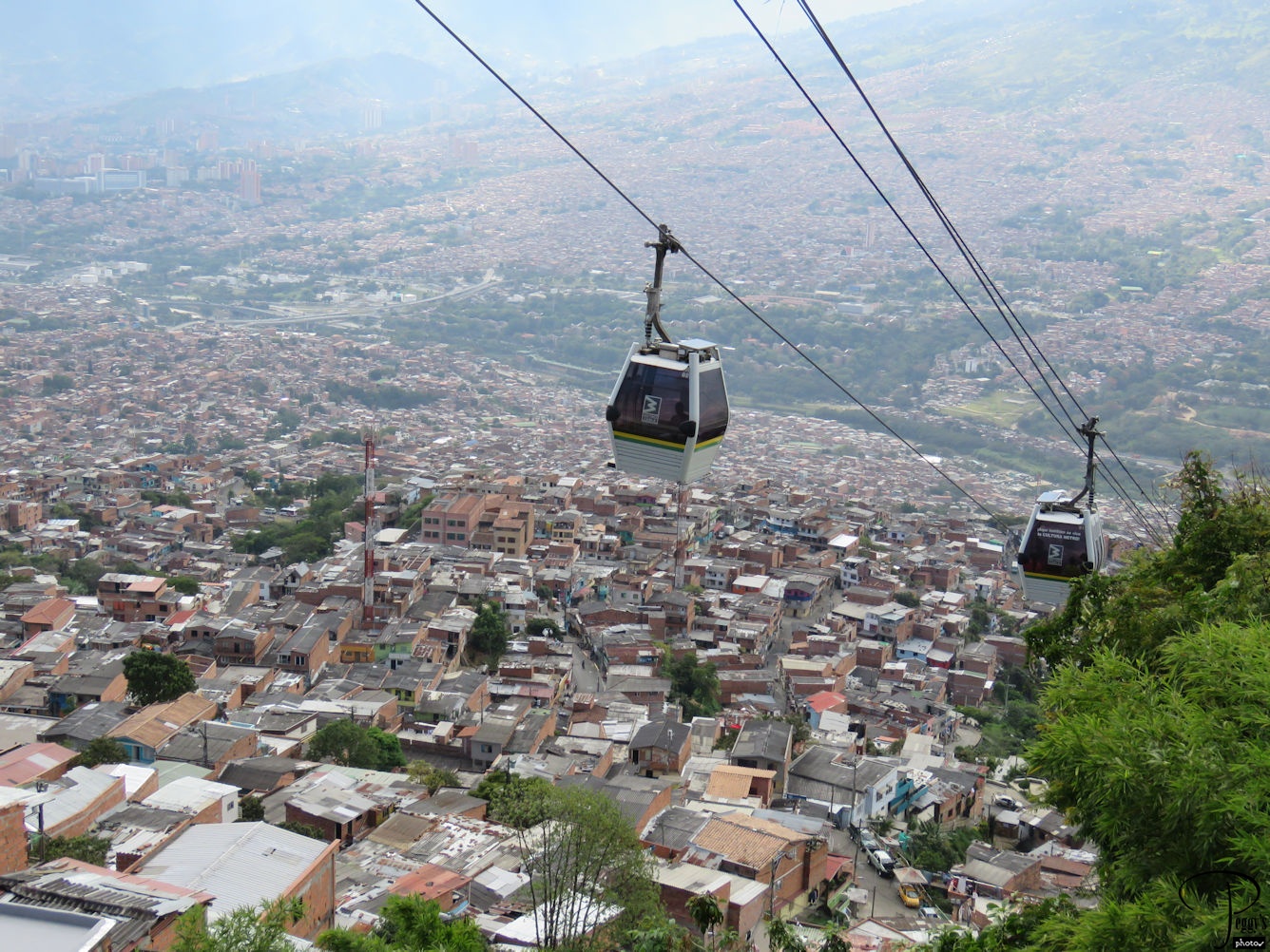 From the Santo Domingo station, we boarded the Line K gondola that would take us down the hill to the main part of Medellin and then we boarded the linking subway to where our bus would pick us up.
I have put my photos of the Londono Flower Farm and the gondola ride on a slideshow. Go to
http://www.peggysphotos.com/medellin–flower–farmgondola–ride/
(Slide Shows, South America, Colombia–2, "Medellin: Flower Farm/Gondola Ride").
Line K Gondola
© Copyright 2018 Peggy's Photos