Day 7, Zululand & St. Lucia, South Africa
Sugarcane Fields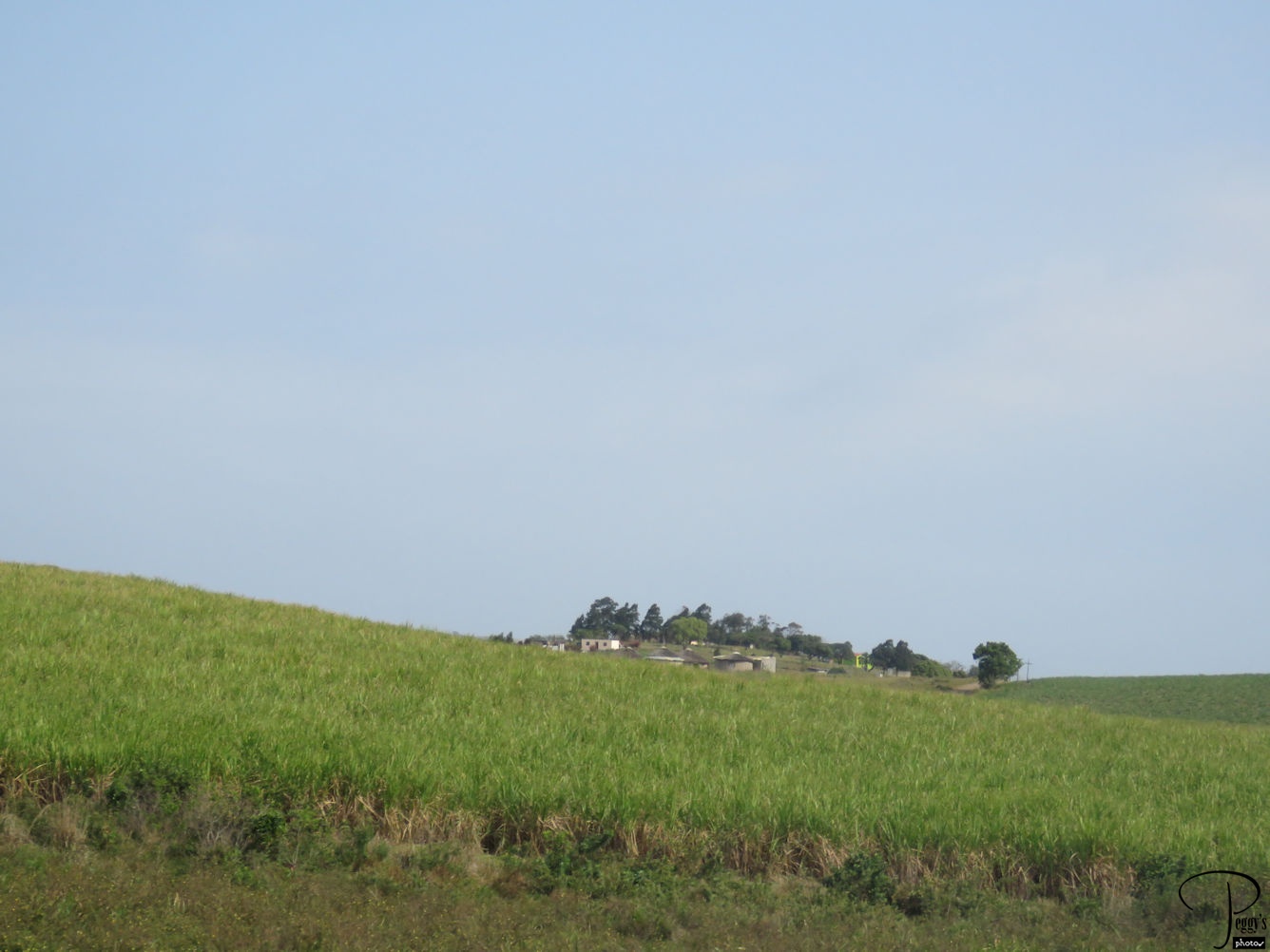 This morning, we flew domestically from Cape Town to Durban, South Africa. We drove right from the Durban airport to Lake St. Lucia, about a 2–hour drive. We were in the Kwa Zulu–Natal province and passed by homes, villages, and fields in Zululand which was once a kingdom before it was defeated in the 1870s by the British.
South Africa has nine provinces: Eastern Cape, Free State, Gauteng, Kwa Zulu–Natal, Limpopo, Northern Cape, North West, and Western Cape. Cape Town is in Western Cape, from where we flew to Durban.
Photo: A sugarcane field. Almost all the sugarcane grown in South Africa is grown in this province. You see one field after another. The cane fields are burned before the workers cut the cane, so to get rid of the snakes and rats in the fields.

Sugarcane Fields
Zululand Village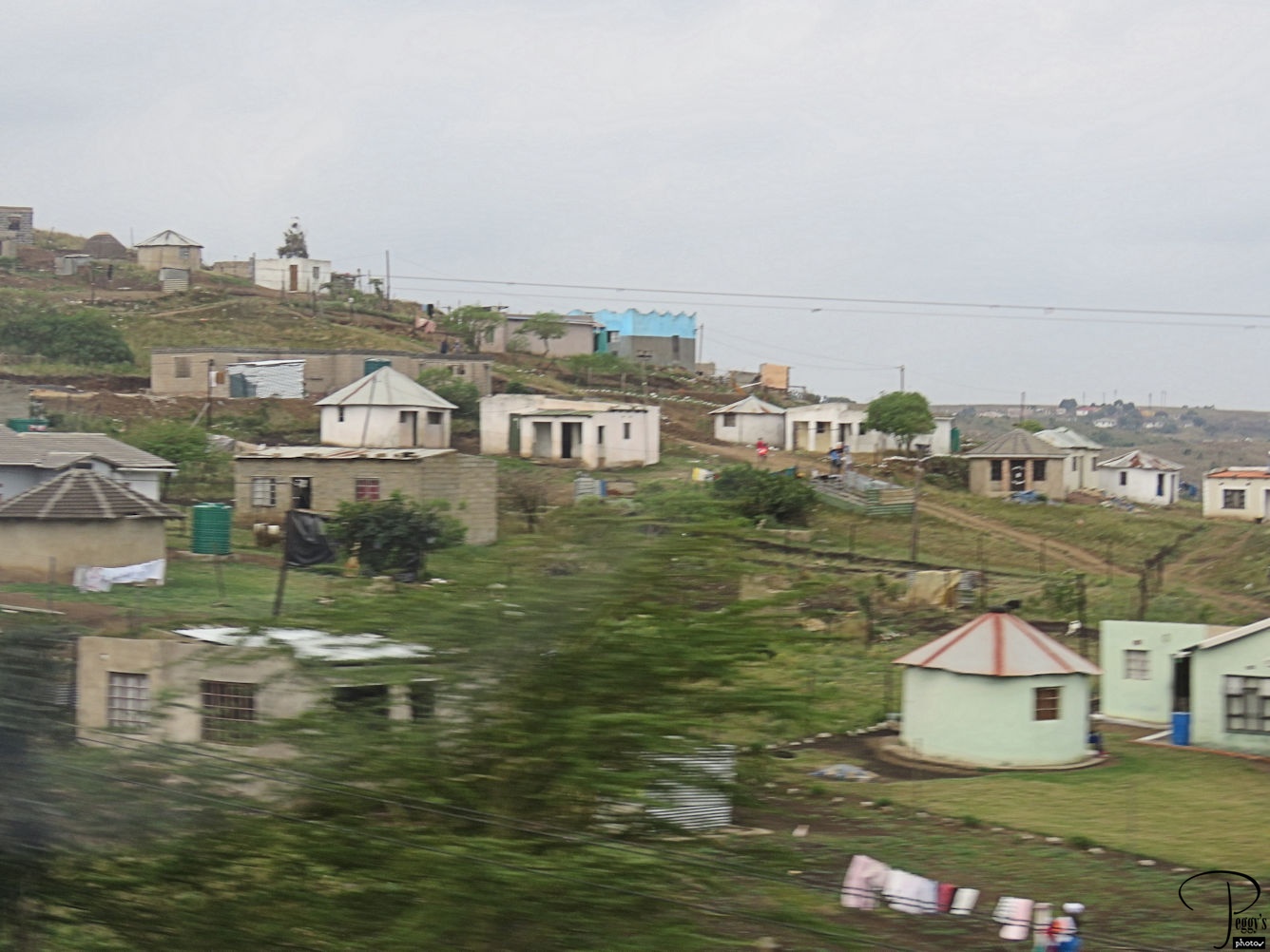 A village in Zululand with circular houses called rondavels. They are used as kitchens and/or where ancestors are remembered and consulted.

Zululand Village
Eucalyptus Forest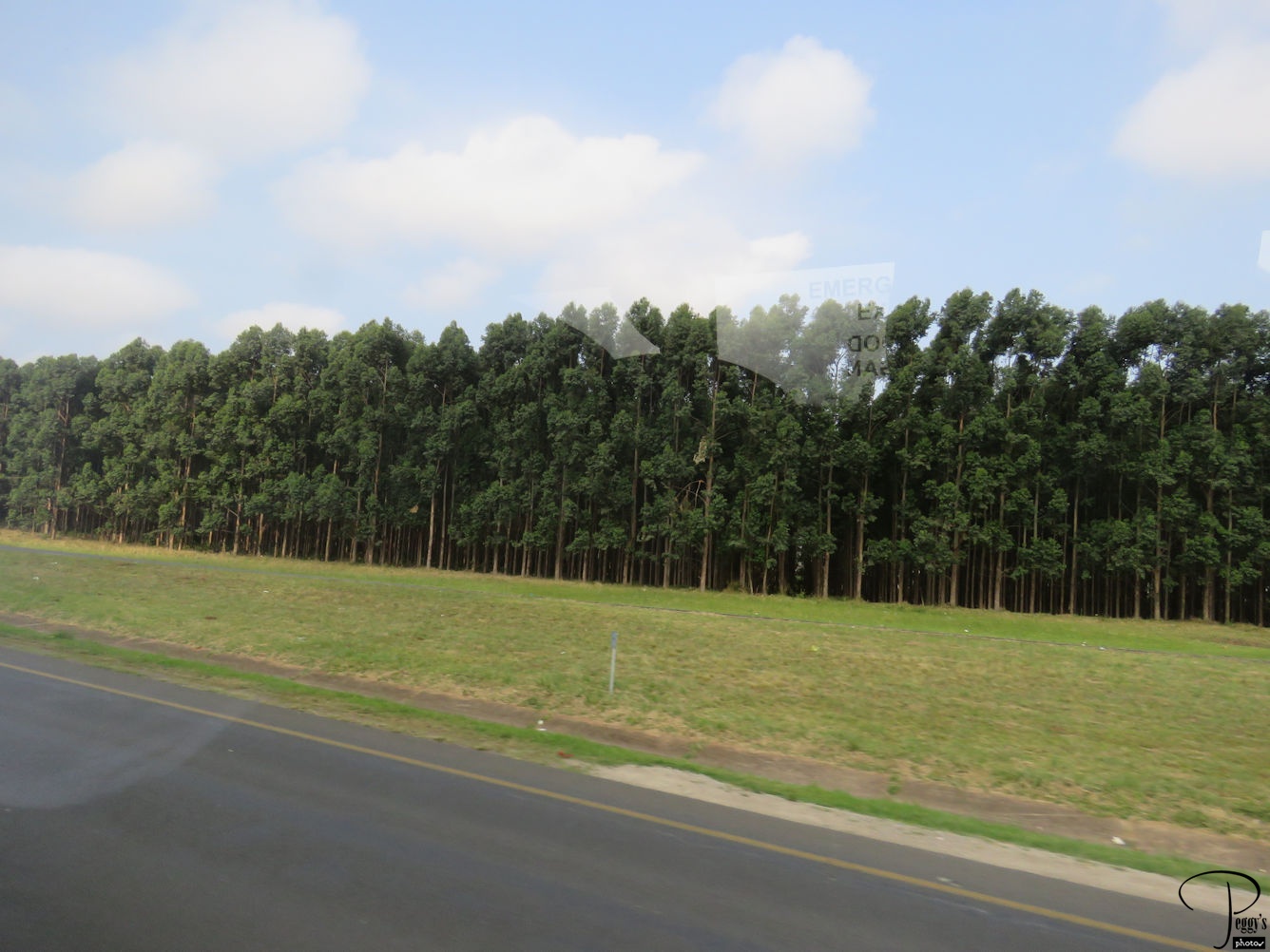 There were many eucalyptus forests in this area. Eucalyptus is grown here mainly as a building material. You see hundreds (maybe thousands) of miles of eucalyptus forests in South Africa. It grows easily and quickly but is making a dry country even drier as the forests are soaking up streams and lake water.
Eucalyptus Forest
Lake St. Lucia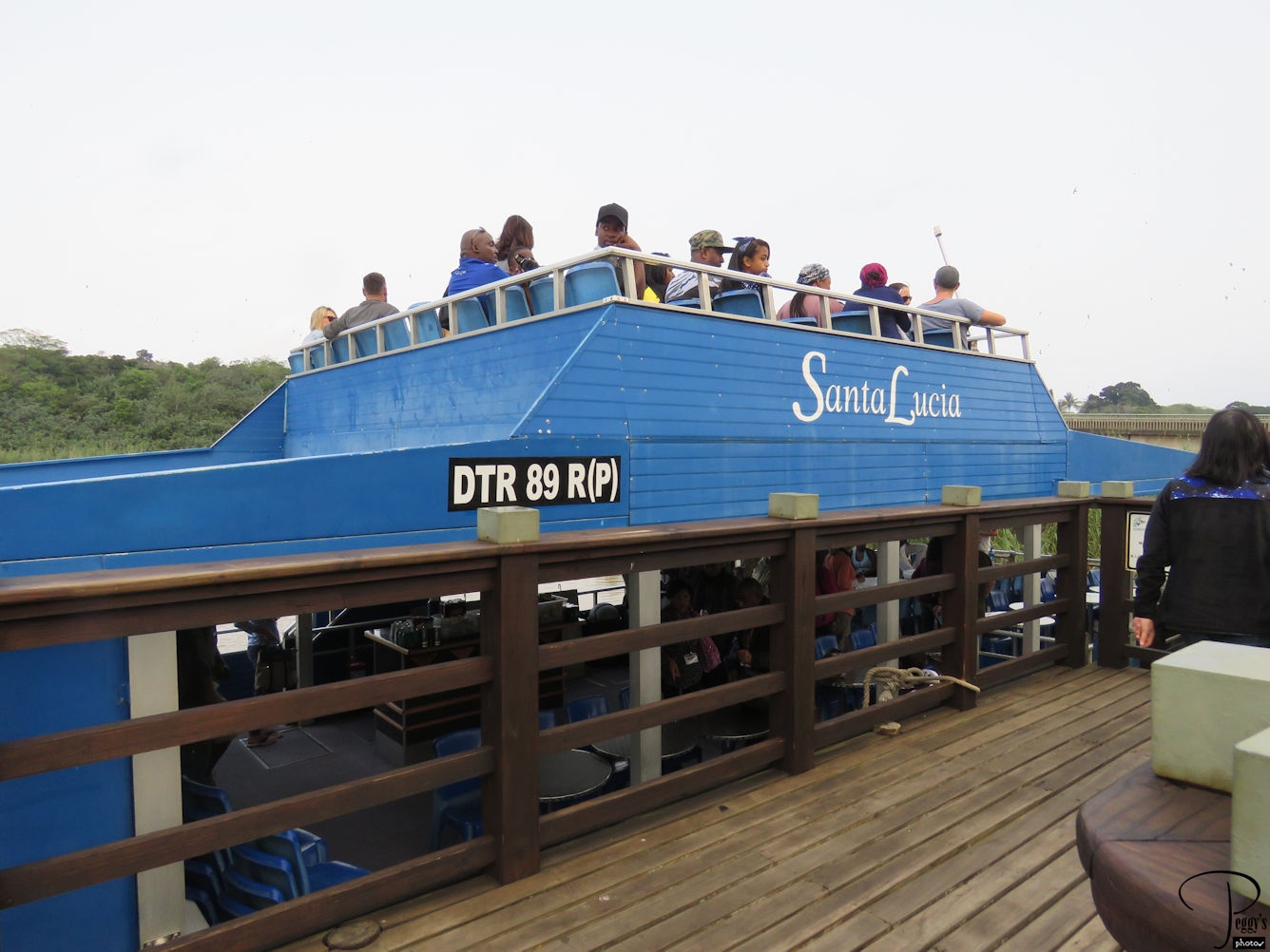 We are now at Lake St. Lucia in the iSimangalisco Wetland Park where we will take a boat cruise.

Lake St. Lucia
Hippos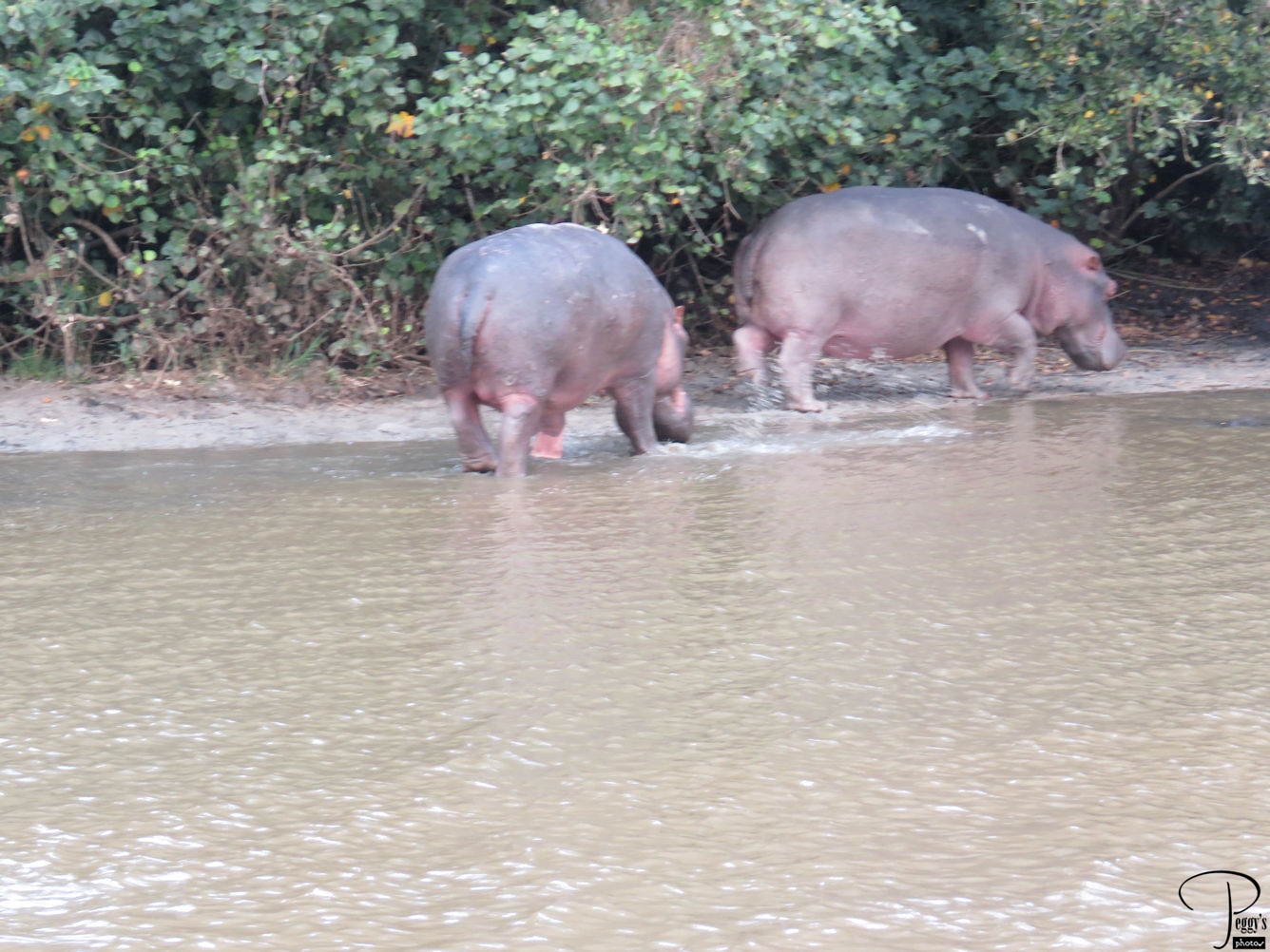 The wildlife on the lake is of hippos, elephants, and crocodiles. We got only a quick glimpse of an elephant and a couple of swimming crocodiles but we did see many hippos. We saw these two hippos out of the water, almost a rare sight during the daytime as hippos spend the day in water or mud to keep cool.

Hippos
Hippos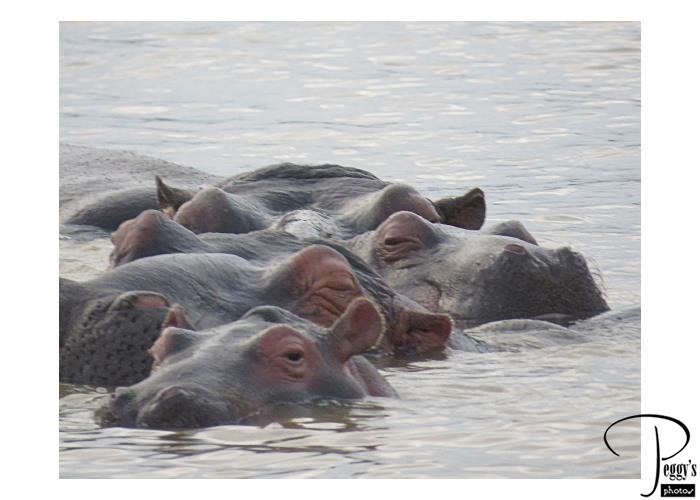 In the water, hippos are territorial, with a bull surrounded by a group of females and the young. Out of the water, grazing on grasses, they are no longer territorial and are solitary eaters. These hippos are probably standing on the lake bottom.
After our lake cruise, we drove to our hotel in Hluhluwe, where we would spend one night.
I have put my photos of Zululand and Lake St. Lucia on a slideshow. Go to
http://www.peggysphotos.com/zululand–st–lucia/
(Slide Shows, Southern Africa, South Africa, "Zululand & St. Lucia").

Hippos
© Copyright 2018 Peggy's Photos