Day 7: Fjaodragljufurl Canyon, Halsanefshellir Cave, Sejalandfoss Waterfall
Fjaodrargljufurl Canyon
Our first stop of the day was at Fjaodrargljufurl Canyon, which was eroded by flowing water from the glaciers. The Fjaora river flows through the about 1 1/4–mile (2–km)–long canyon.
Fjaodrargljufurl Canyon
Eldhraun Lava Field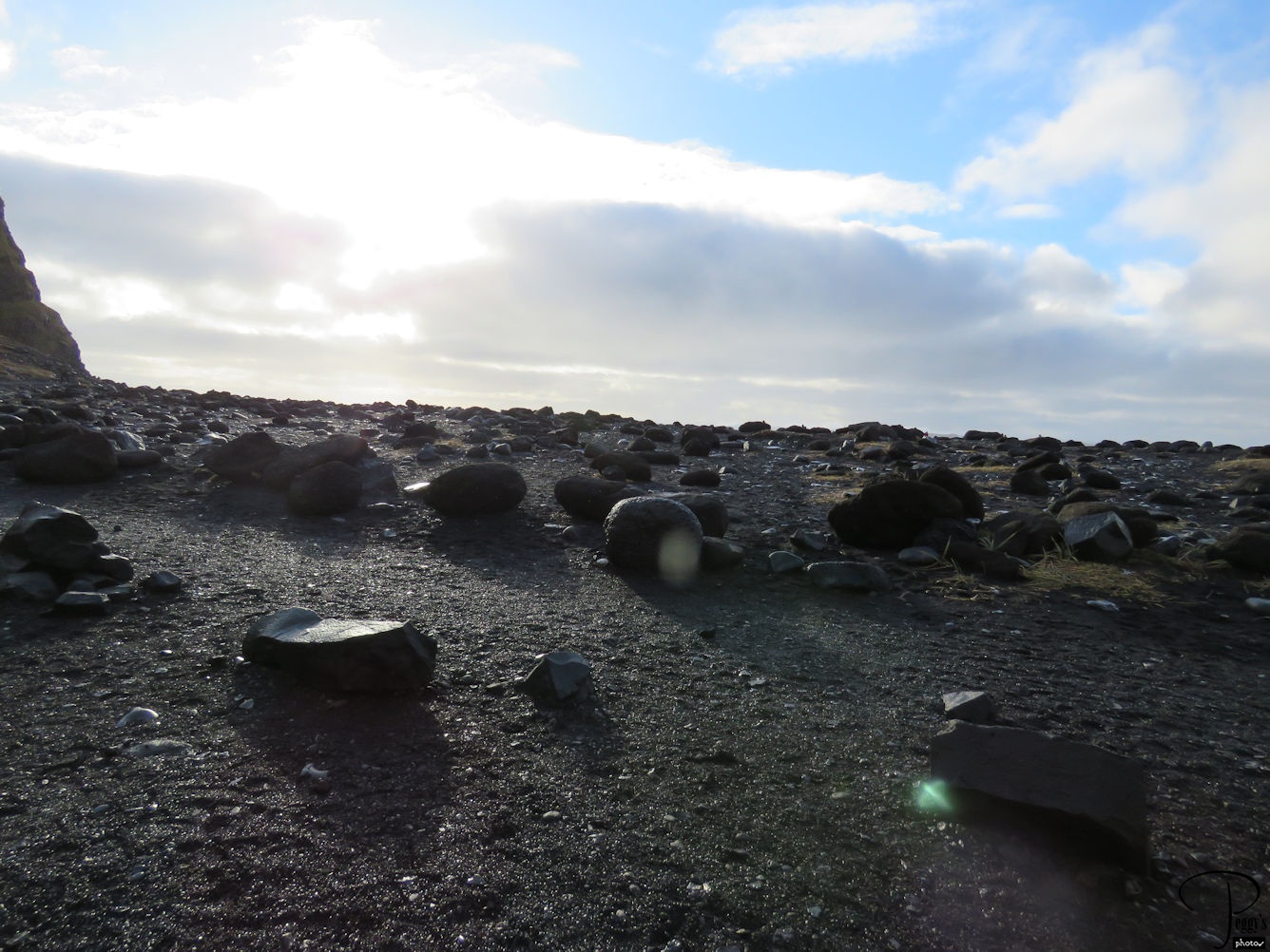 We viewed the Eldhraun lava field, formed from the a volcanic eruption that lasted from 1783 to 1784 and the biggest eruption known to have ever occurred. The lava field measures 218 square miles (565 sq km).
Eldhraun Lava Field
Vik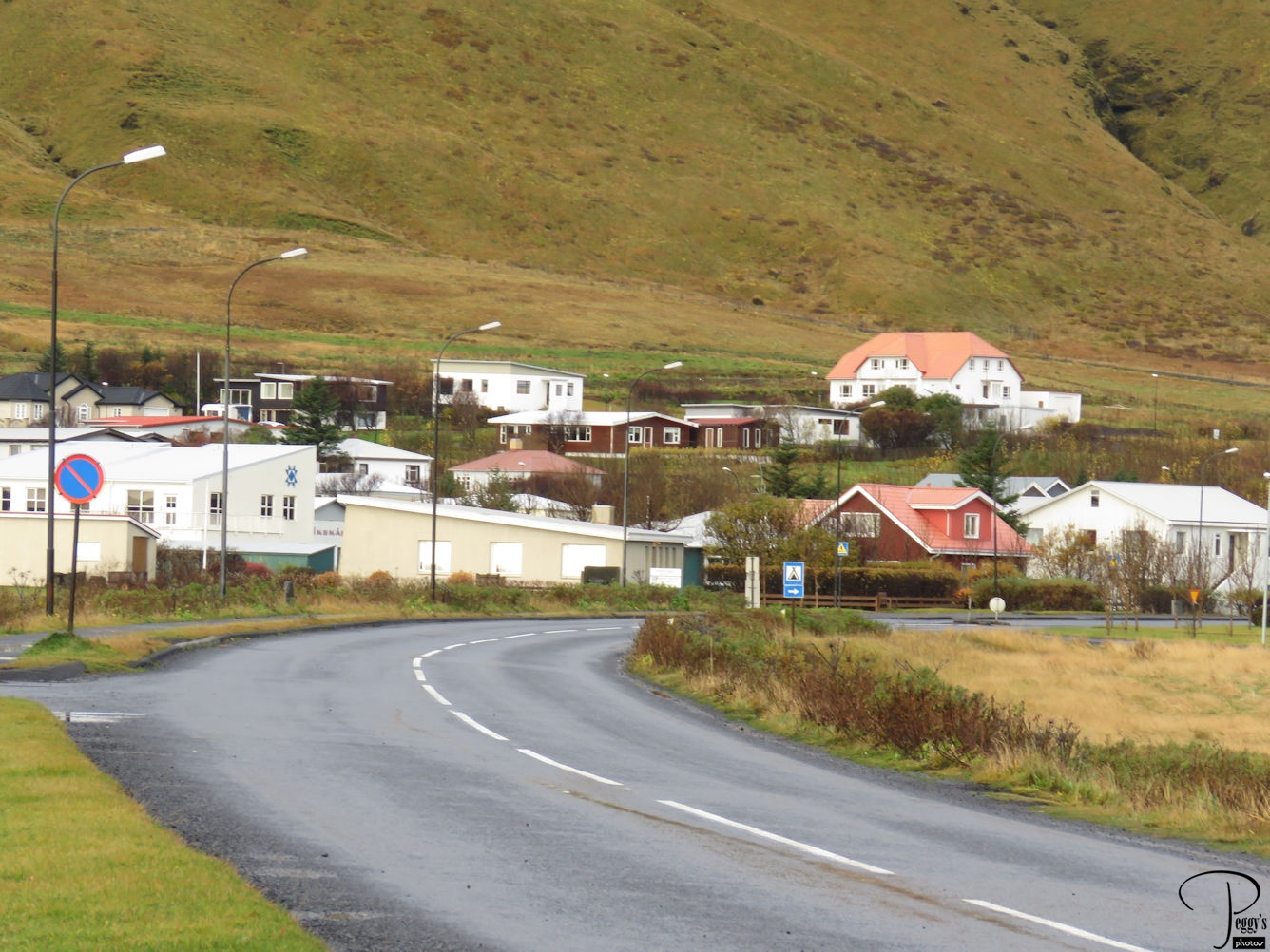 The small, southern most village in Iceland, which would be wiped out if the Katla volcano behind it erupts.
A good place to discuss where roads and buildings in Iceland are built. Before any construction, the elves––the huldufolk (the hidden people) have to be consulted as they are not happy if the construction will disturb where they are hanging out. People with clairvoyant skills are hired to communicate with the elves. Construction has started without the elves' permission with many disastrous results.

Vik
Reynisfjara and Halsanefshellir Cave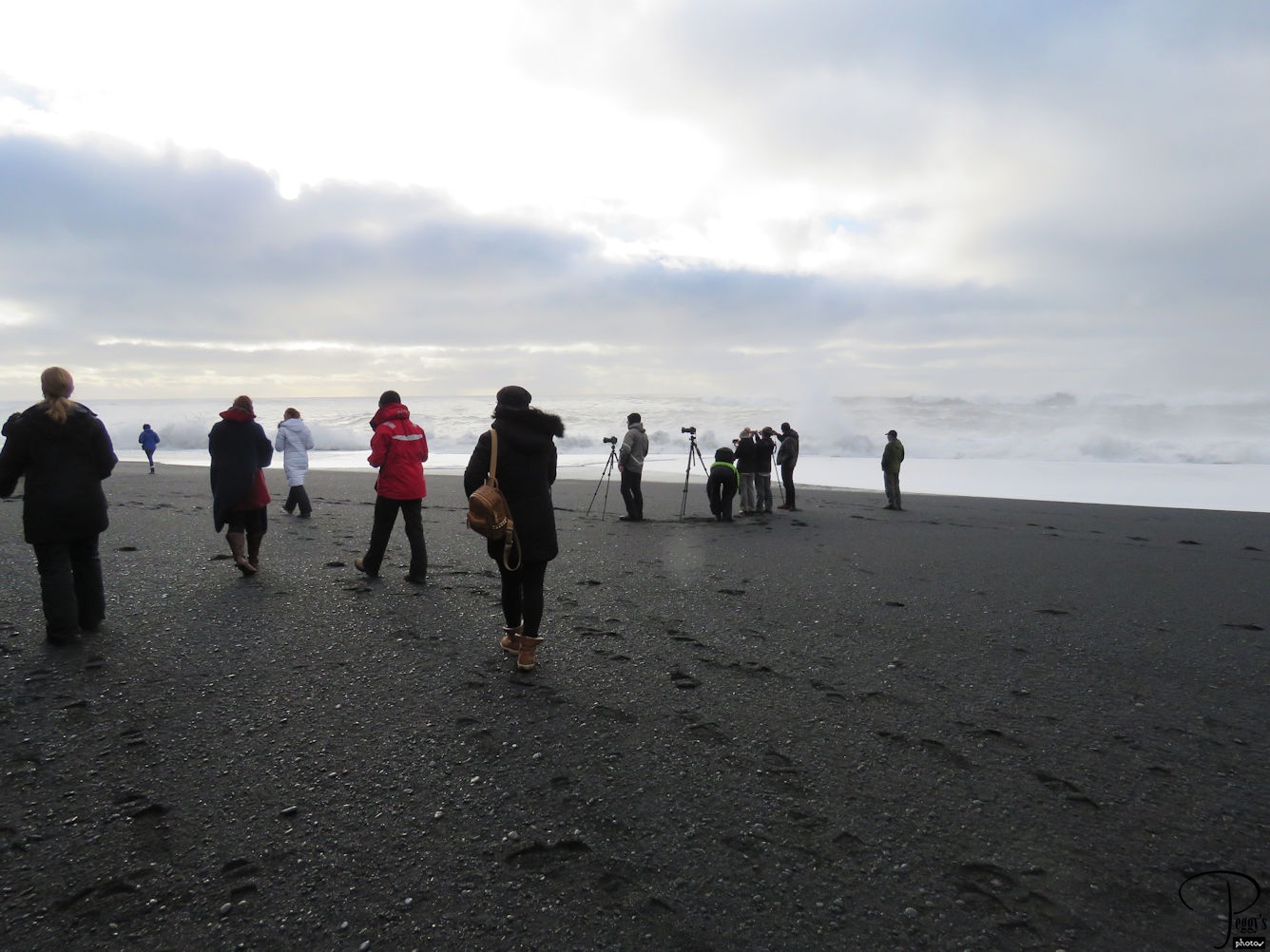 We were strongly warned by Erik to stay far away from the surf line at Reynisfjara Beach as waves can come in that will drag you too far into the Atlantic Ocean to be rescued. We paid attention.
Reynisfjara and Halsanefshellir Cave
Halsanefshellir Cave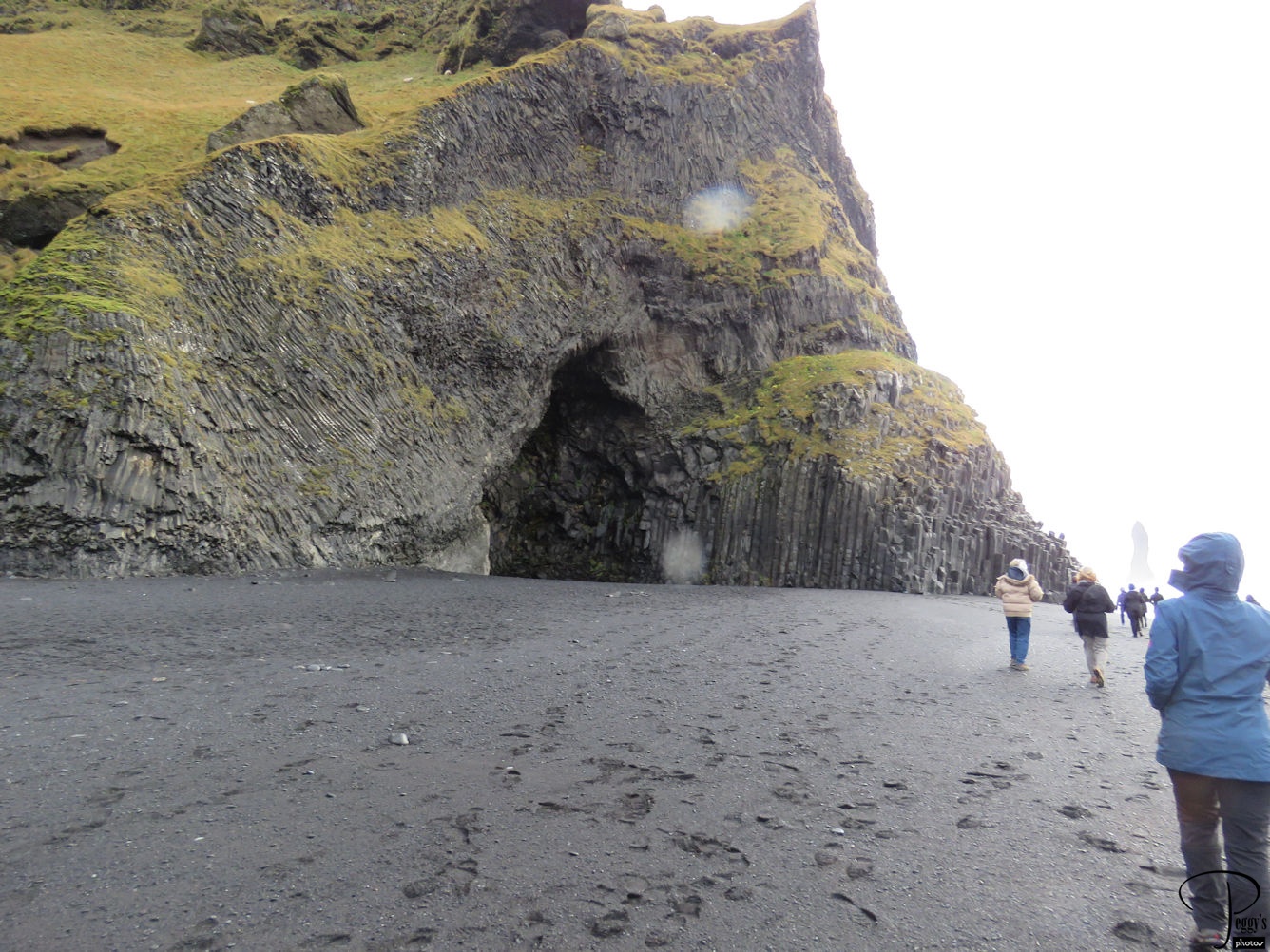 We were on this black sand beach to see the Halsanefshellir Cave, where Russell Crowe ended up in the movie "Noah." The last scenes of the movie were filmed here. Because of what happened next, considering the amount of very expensive equipment brought here by Hollywood and because of the, perhaps, number of days that Hollywood takes to shoot scenes, I say "Hooray for Hollywood."

Halsanefshellir Cave
Totally Drenched Lyn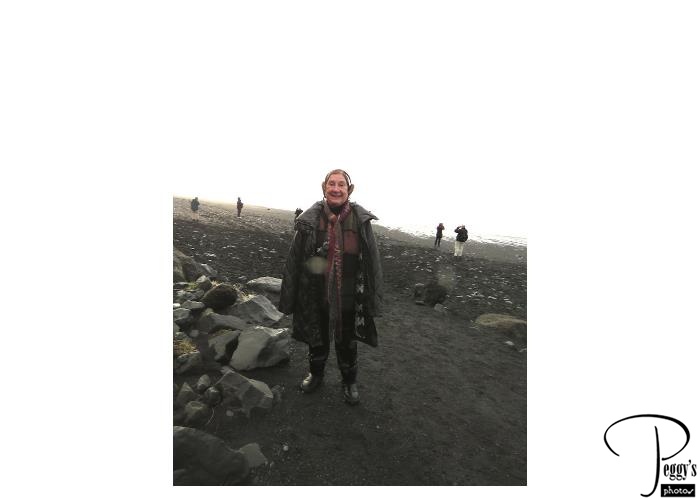 A sneaker wave (a sleeper wave, the 7th wave, the 20th wave, a large coastal wave, a rogue wave) came in without warning. I heard "run, run" and I looked over my shoulder to see the surf coming onto the beach where we were standing. I knew it would probably knock me down before I could outrun it, so, instinctively (from doing this when, at times, getting out of the Pacific Ocean), I held my camera high and dropped to my knees. Success.
Lyn didn't hear "run, run" and her back was to the ocean. The really strong surf knocked her down flat and also two other women on our tour and two others from another tour. Lyn couldn't get up before the second sneaker wave hit and rolled over her. Erik rescued her and also got soaked. This was the top photo–op of the whole trip and no one took a photo of it!
Luckily, we had our suitcases in the bus, so were able to change into dry clothes.

Totally Drenched Lyn
Wave Disaster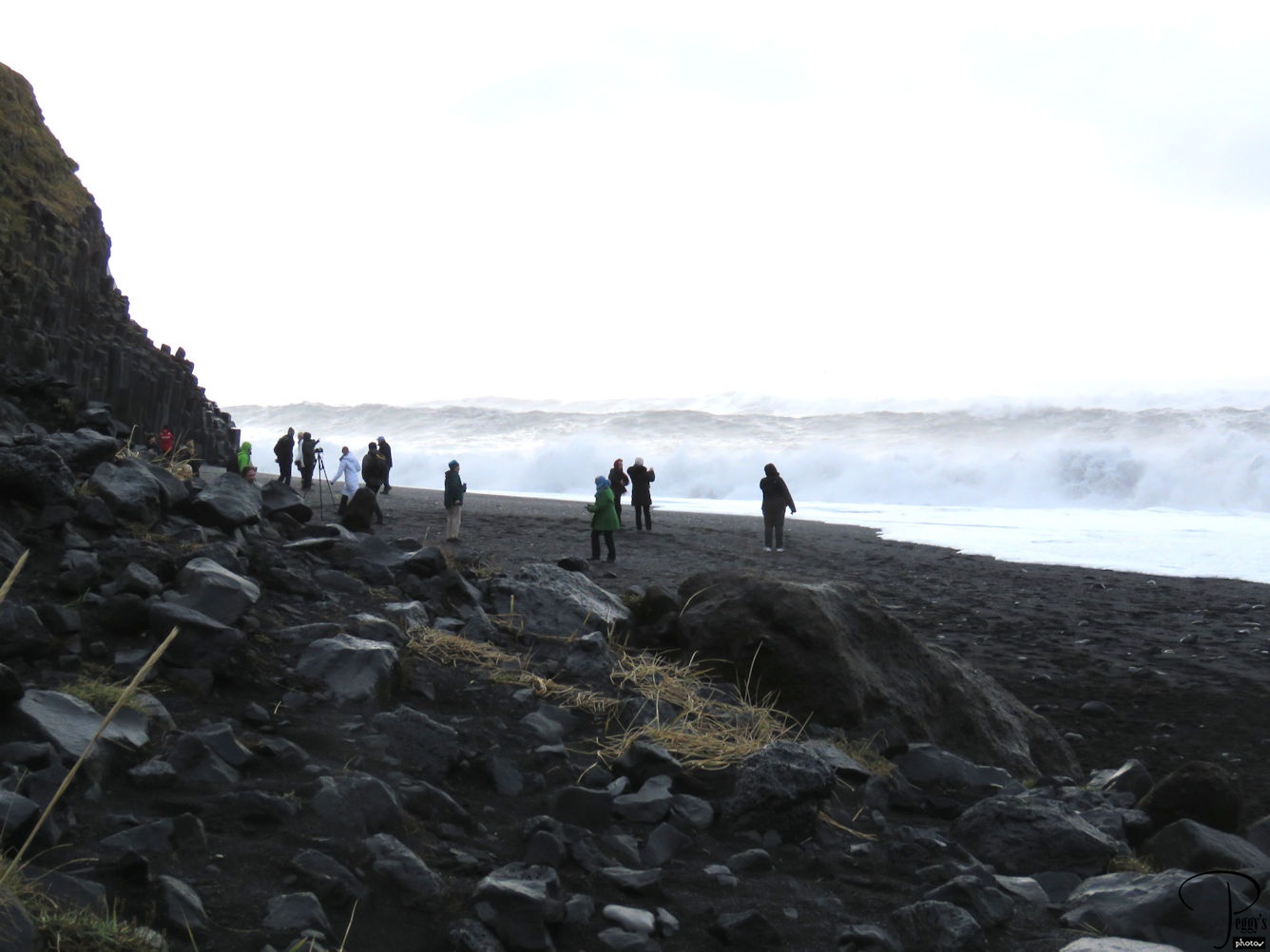 Lyn's camera was destroyed. Others lost cell phones as well. She also had to purchase new boots as all she had extra with her were flats and she had to have her coat washed. Incident reports were taken (I had no damage except to nerves). The tour company reply to Lyn's request for reimbursement:  "Unfortunately we need to inform you that the company is not liable for any mishaps and accidents occurred by natural forces in Iceland, for example, slipping on ice and snow, falling over rocks, falling due to heavy winds and storm, etc. … Unfortunately, the group got caught by a large wave at a location where usually waves don't reach the shores." Erik said that he had taken over 30 groups here and no one had gotten caught in a sneaker wave before.
So, you travel to Iceland at your own risk. But we did have a "true Iceland experience."

Wave Disaster
Sejalandfoss Waterfall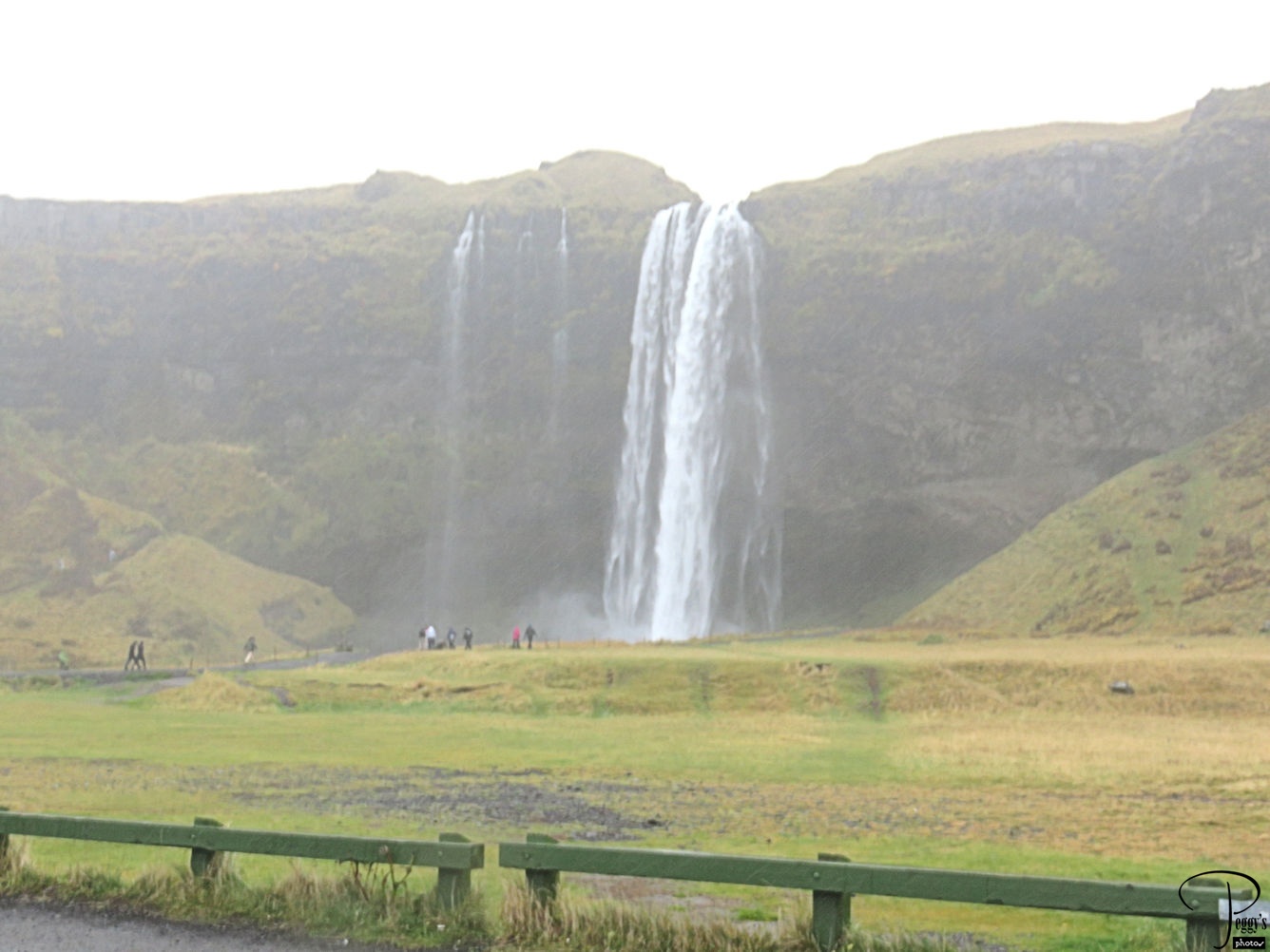 Our next stop was at the 200–foot (60–m) Sejalandfoss waterfall. There is a trail behind the fall that you can go on if you don't mind getting wet.
Sejalandfoss Waterfall
Blue Lagoon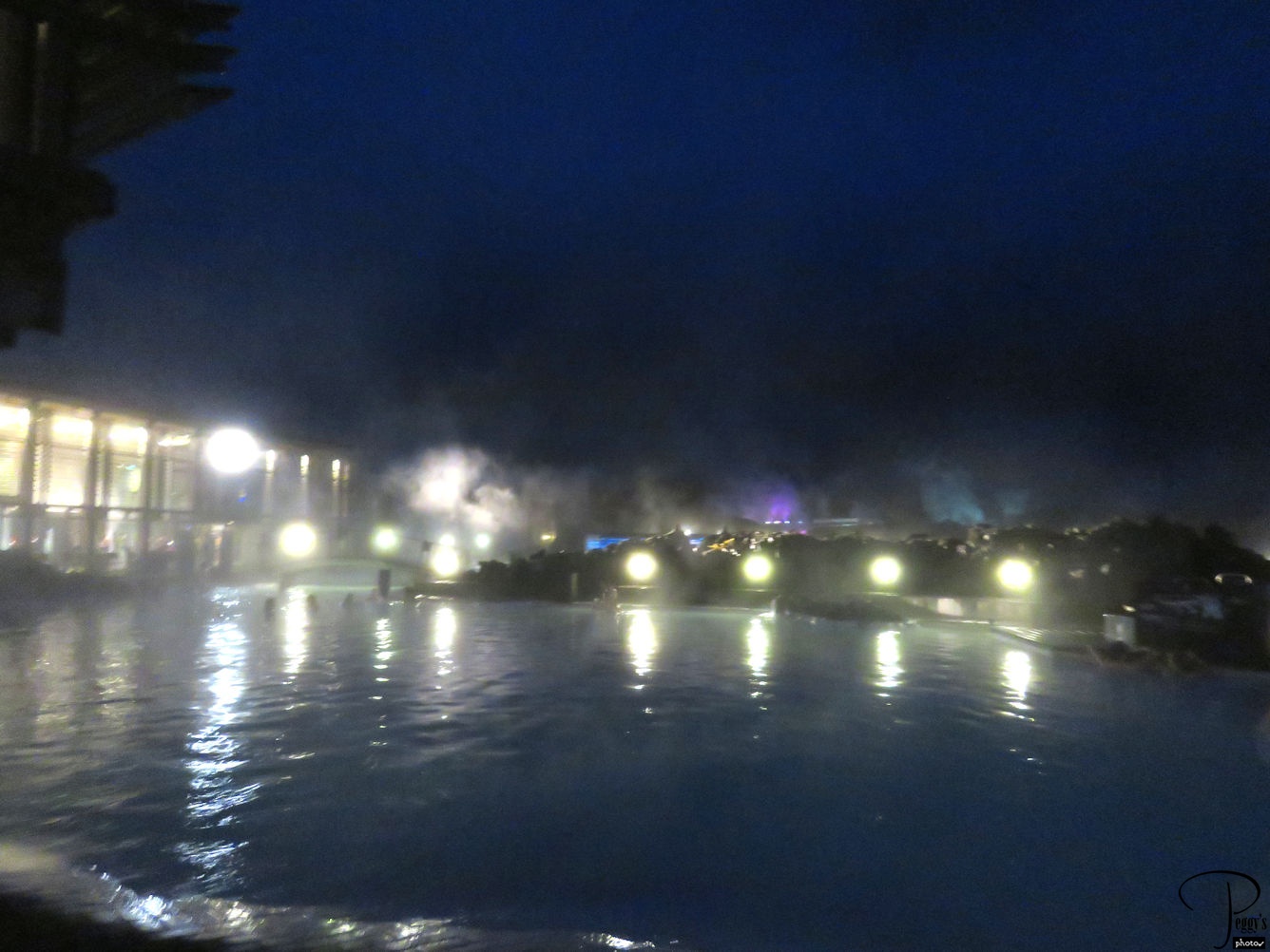 We next drove to our hotel in Reykjavik and took off later to the Blue Lagoon, which is located in a lava field. It is a man–made lagoon fed by water from the geothermal plant near it. Its water temperature is from 99 to 102 degrees F (37–39 degrees C) and its water is mineral–rich.
We were told that to go into the lagoon you have to take a shower naked with other women. This didn't appeal to me so I didn't go in. But this is not entirely correct––information from those on our tour who did go in: There are changing rooms that you can rent so you don't have to disrobe among a crowd. There are also cubicles that you take your shower in, and, even better, you can shower in your bathing suit, as there is no "you need to follow the rules" Icleandic matron overseeing you.
Not good photo taking at night. From the Blue Lagoon (not a long visit here), we had our farewell dinner at a restaurant close by. This was the end of our tour, except for breakfast the next morning. Lyn and I stayed 2 1/2 days in Reykjavik after the tour was over.

Blue Lagoon
© Copyright 2018 Peggy's Photos