Day 7: Cheticamp to Baddeck, Noa Scotia, along the Cabot Trail
The Cabot Trail
Today, we started out again from Cheticamp, tracing part of our route from yesterday, and stopped at Neil's Harbor and ended up in Baddeck. We were mostly on the Atlantic Ocean side of Cape Breton. Cheticamp, Neil's Harbor, and Baddeck are boxed on the map.

The Cabot Trail
The Cabot Trail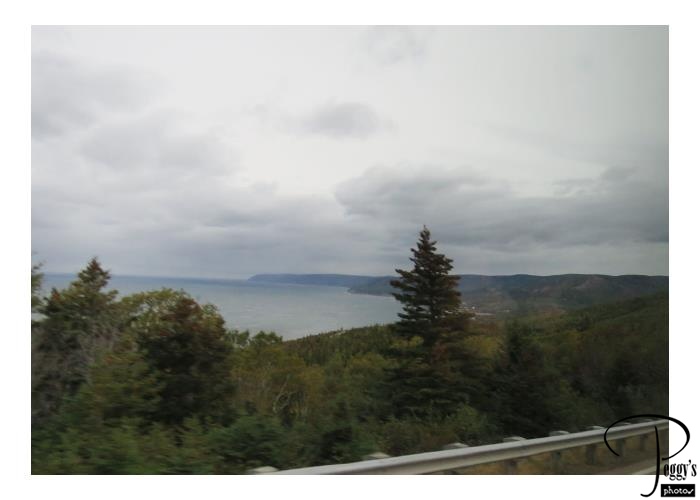 Along the Cabot Trail.

The Cabot Trail
Neil's Harbor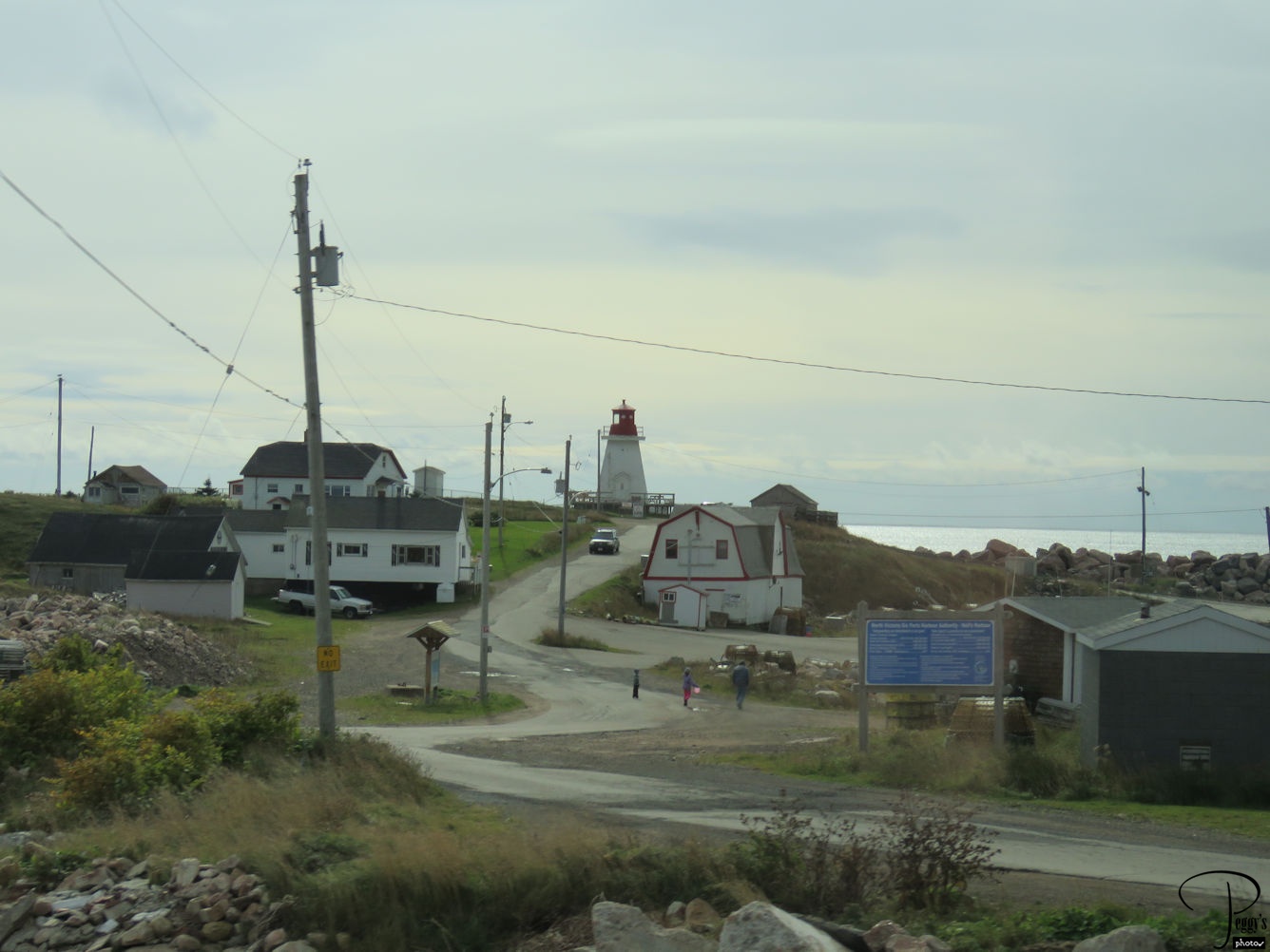 We stopped at the small fishing village of Neil's Harbor that has about 300 permanent residents.
Neil's Harbor
Cabot Trail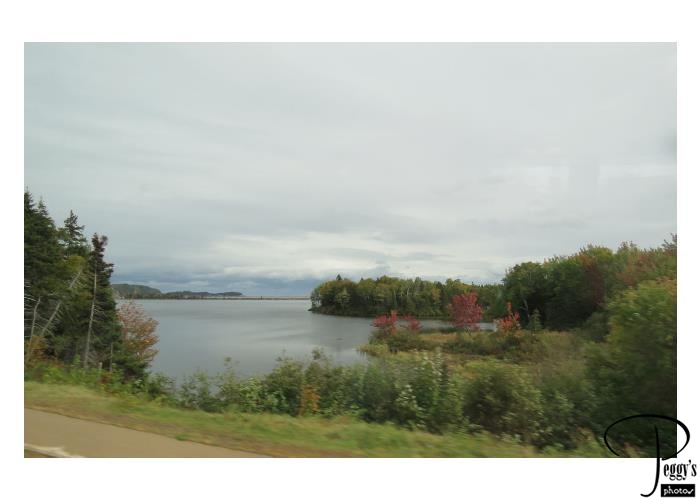 View on the Cabot Trail.
Cabot Trail
Cabot Trail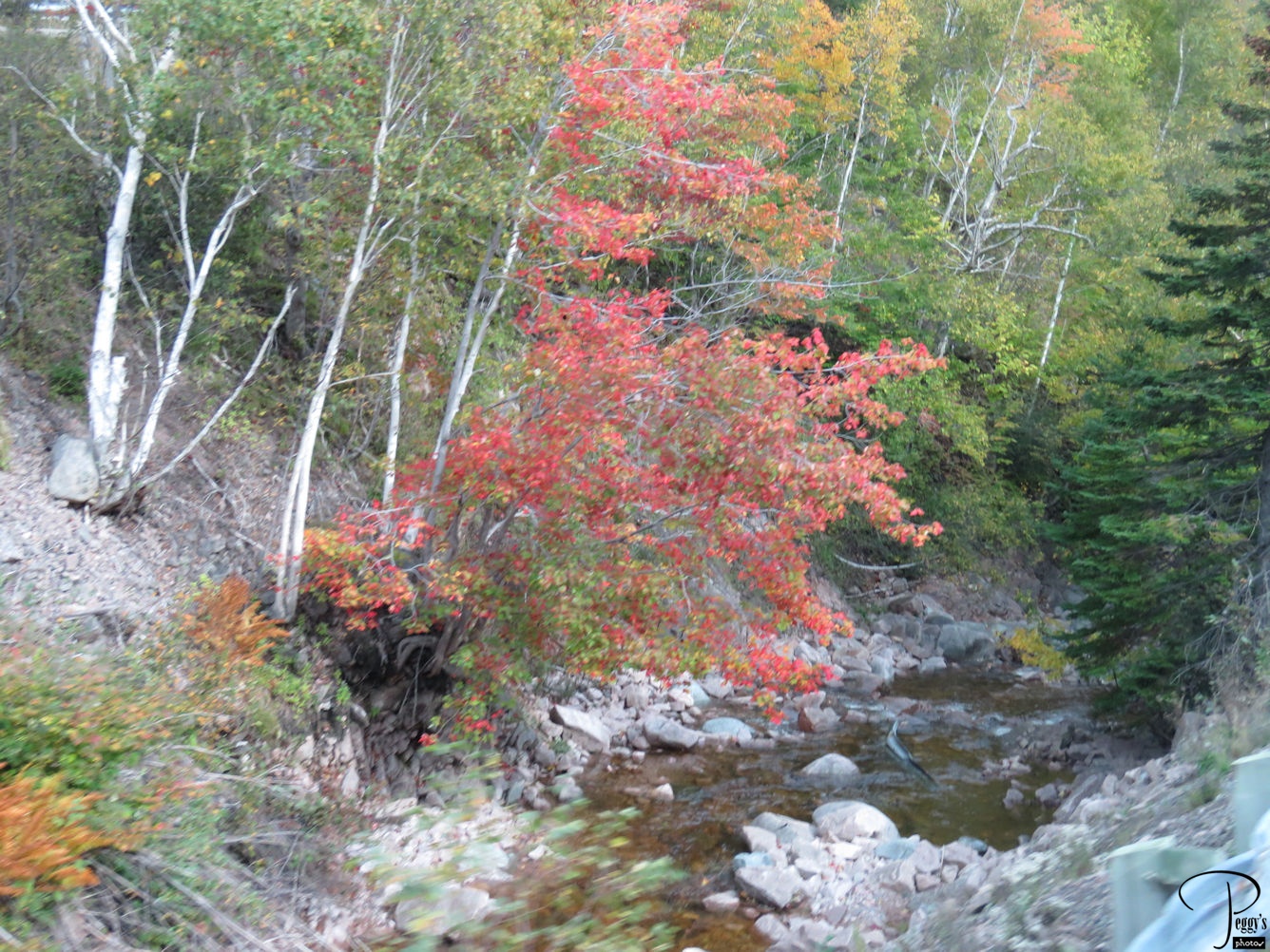 Some good fall color on the trail.

Cabot Trail
The Bell Museum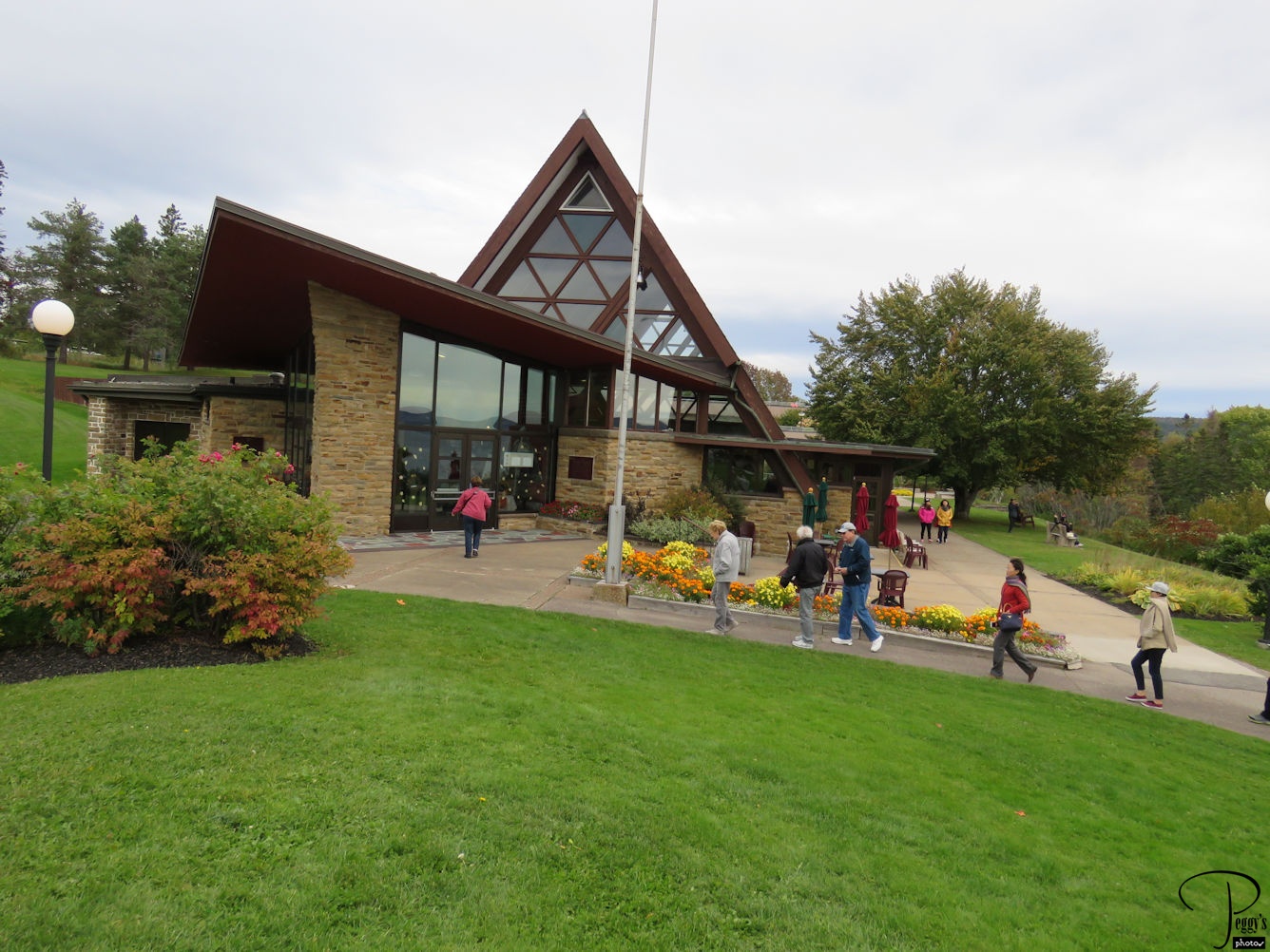 We also stopped at the Alexander Graham Bell National Historic Site in Baddeck. The Bells had vacationed in Baddeck and later built a home here. In the museum are interesting exhibits of models, artifacts, and replicas and photo displays.
We spent the night in Baddeck.
I have put my photos of the Cabot Trail and the Bell museum on a slide show. Go to
http://www.peggysphotos.com/cheticamp–to–baddeck/
(Slide Shows, Canada, "Cheticamp to Baddeck").

The Bell Museum
© Copyright 2017 Peggy's Photos