Day 6, Grand Bazaar, Istanbul
Grand Bazaar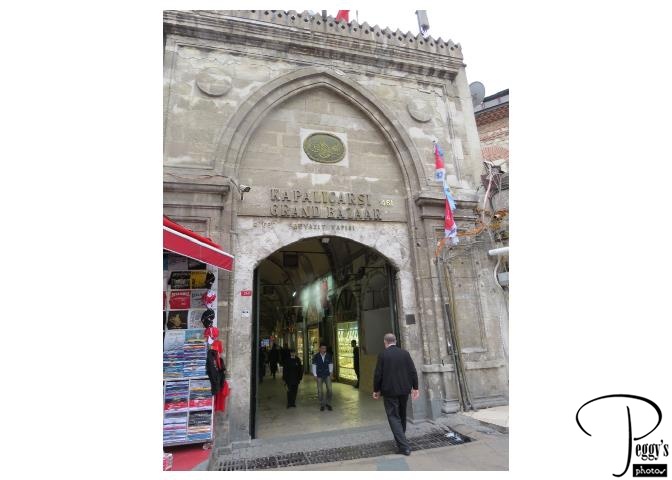 My tour guide from last night picked me up from my hotel this morning to go to the Grand Bazaar. I was the only one on the tour. The last time I was in Istanbul we did not get a chance to go to the Grand Bazaar, even though it was on our itinerary, because we were there on a Sunday, the day the Grand Bazaar is closed. This time I wanted to make sure that I went there as it is one of the tourist musts when visiting Istanbul.
The Grand Bazaar dates back to 1455/56, shortly after the Ottoman conquest of Constantinople (Istanbul). It is one of the largest covered bazaars in the world with 61 "streets" and 4,000 stores. On some streets are various items being sold, and on other streets, there are concentrations of stores selling specific items such as carpets, silver, gold, copper, leather goods, etc. There are also some stores selling knockoffs.
I had a different impression of what the Grand Bazaar would be like. I thought it would have men in white robes and red fez hats as its vendors and the "streets" would be very narrow alleys. I think I had seen too many movies. Actually, even though many of goods sold in it would not be sold in a modern mall, it did remind me of one, even with its old arches and architecture.
When I was in Istanbul and other parts of Turkey last time, I remember being mobbed by vendors and a simple "no" would not get rid of them. The vendors at the Grand Bazaar do try to "lure' you into their stores, but you can simply say "no" and they will not bother you much more. Some people would like to walk around a store to view its merchandise without being bothered by the vendor at all, but this could be harder to do. However, you can see from the store fronts what is being sold and only go into them if they are selling something you want to buy.
You bargain prices at the Grand Bazaar. Your final price depends on how well you can bargain.

Grand Bazaar
Grand Bazaar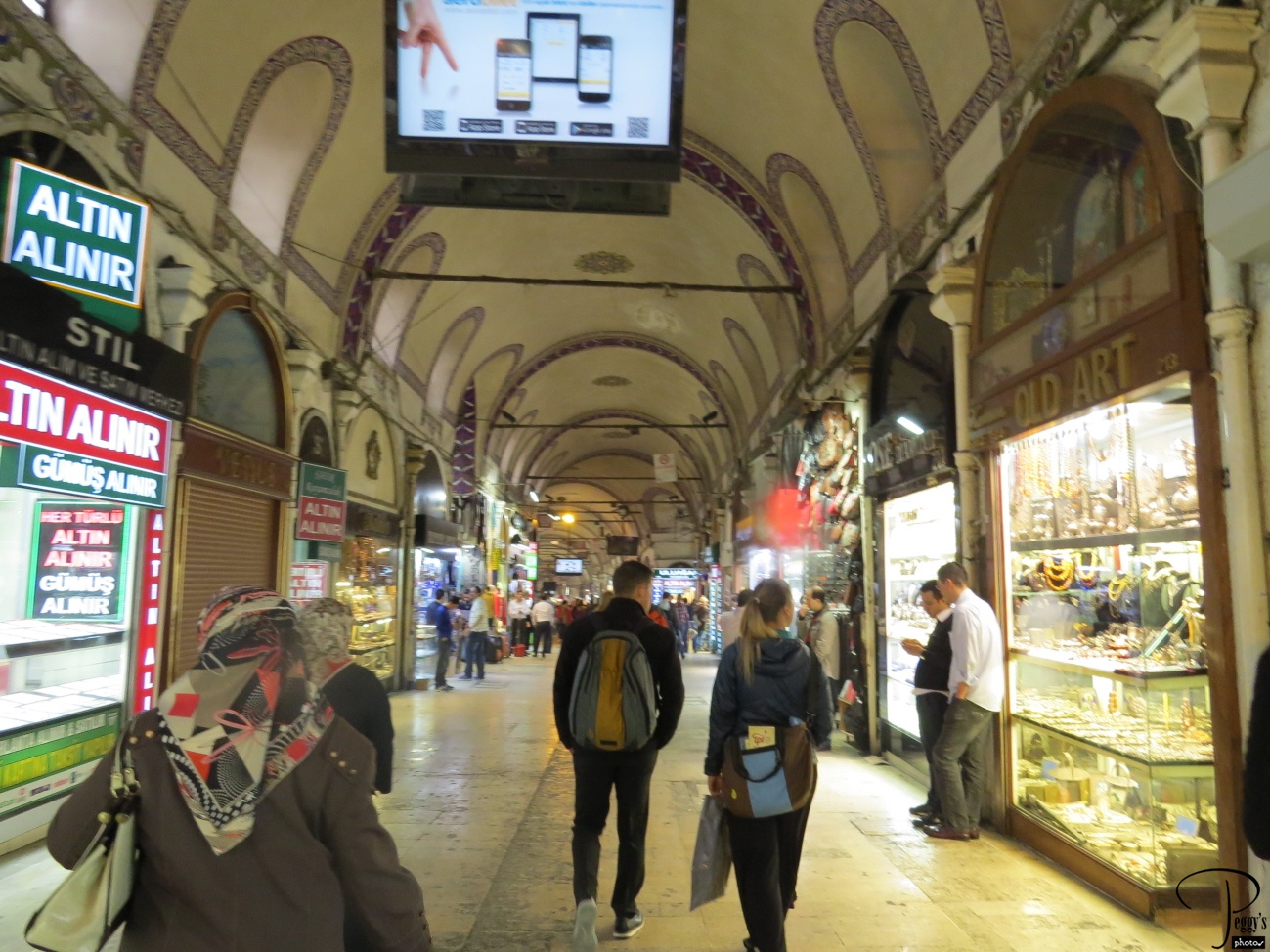 Inside the Grand Bazaar. I have put my photos of the Grand Bazaar on a slide show: go to
http://www.peggysphotos.com/grand–bazaar–istanbul/
(Slide Shows, Eastern Europe, Turkey, "Grand Bazaar, Istanbul").

Grand Bazaar
Abasta Bazaar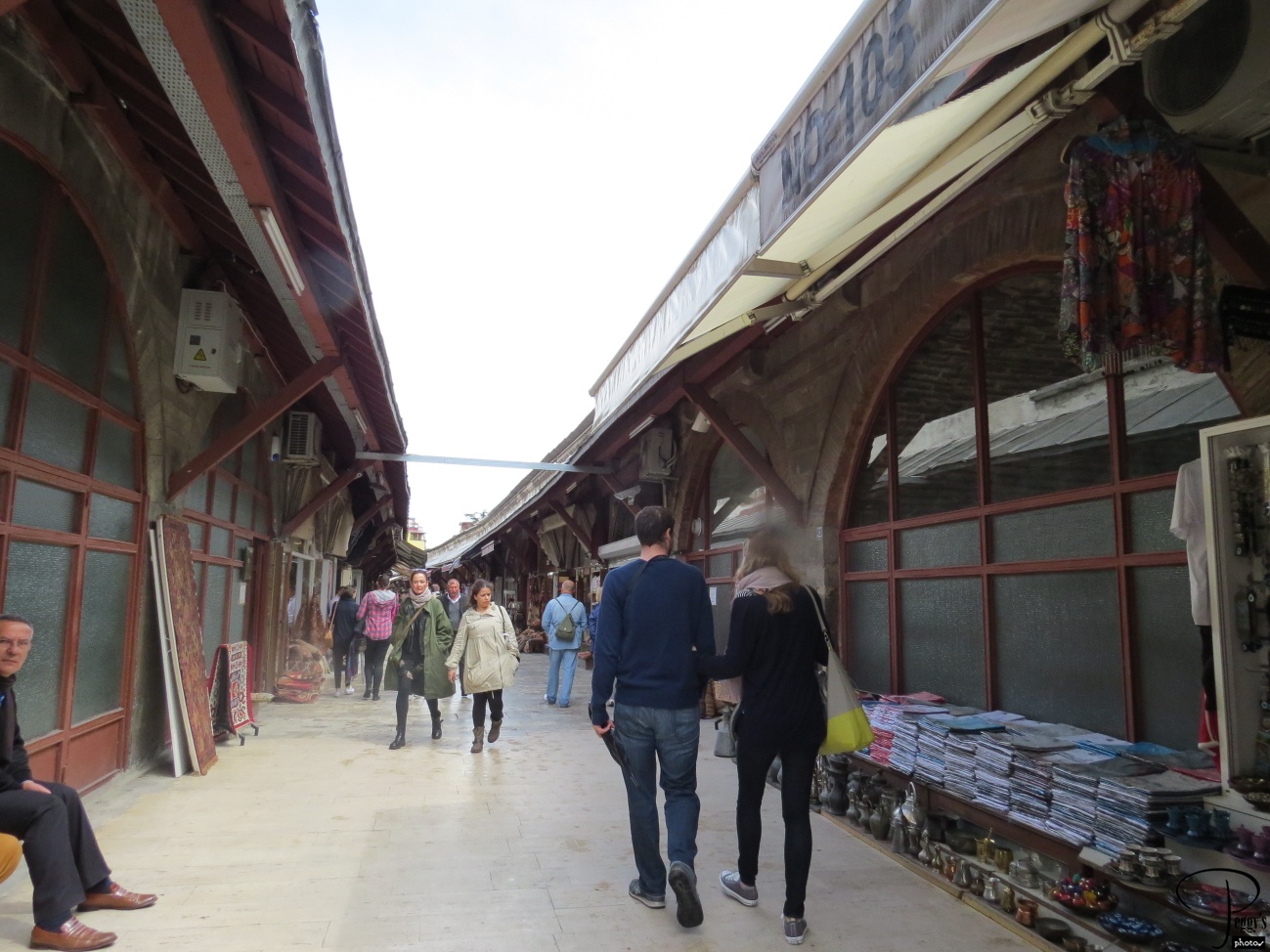 After visiting the Grand Bazaar, I was left off on the top of the hill from my hotel as there had been a traffic jam and my tour guide had to meet another tour. I walked through the Abasta Bazaar which was selling mostly tourist items. It had been raining so not much merchandise was on the street.

Abasta Bazaar
Abasta Bazaar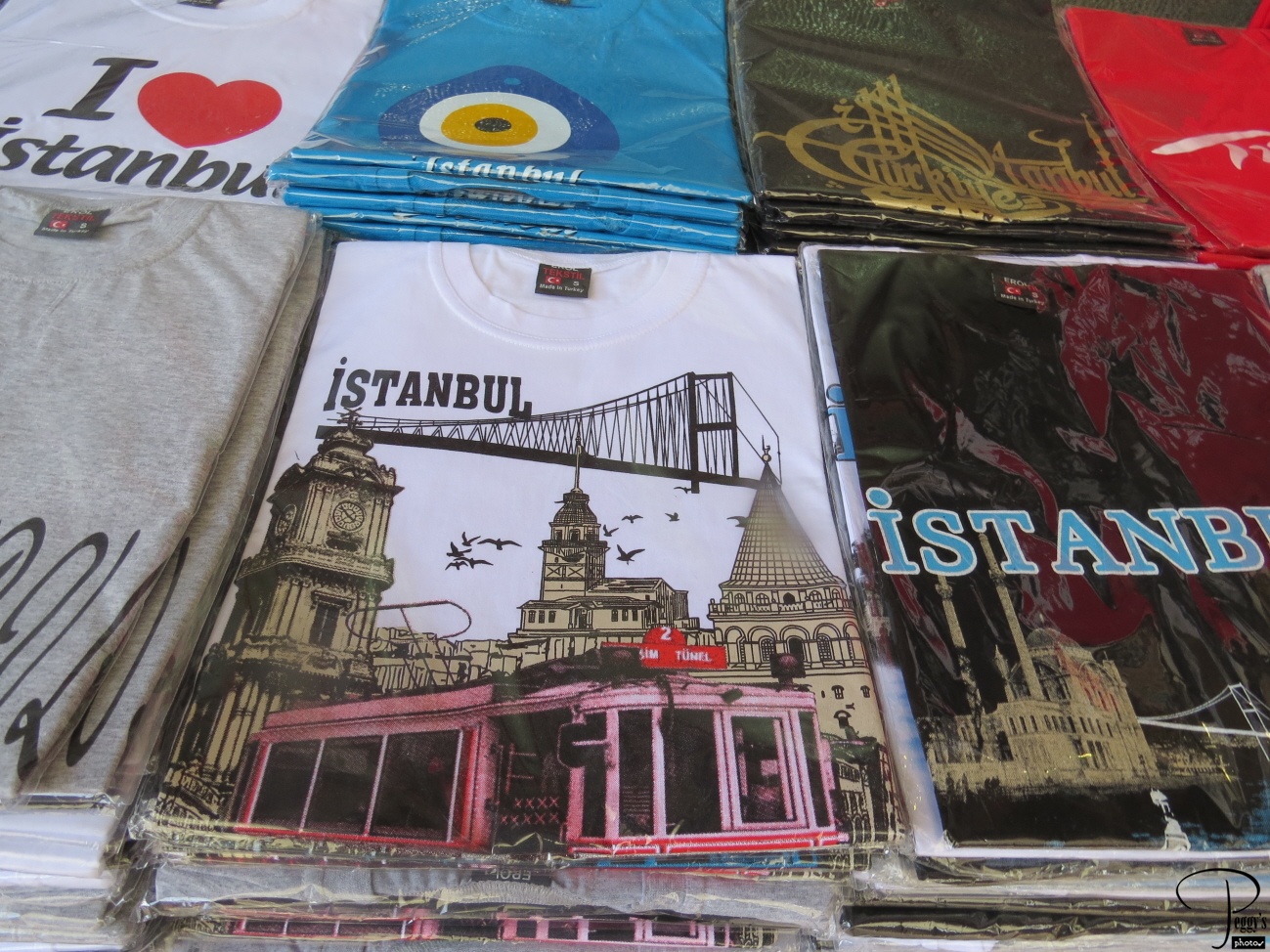 There were displays of T–shirts.

Abasta Bazaar
Abasta Bazaar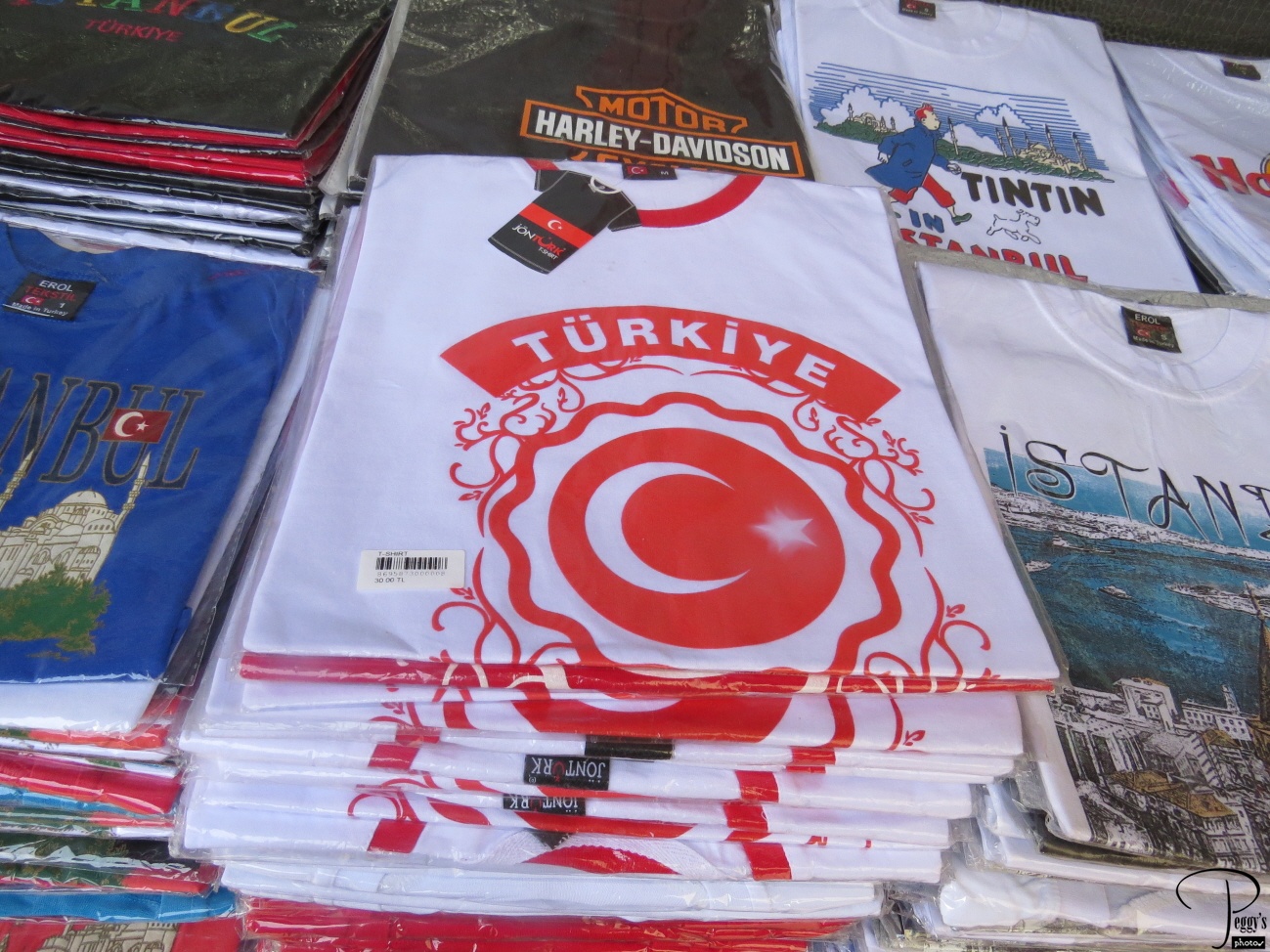 And these.

Abasta Bazaar
Old City Shops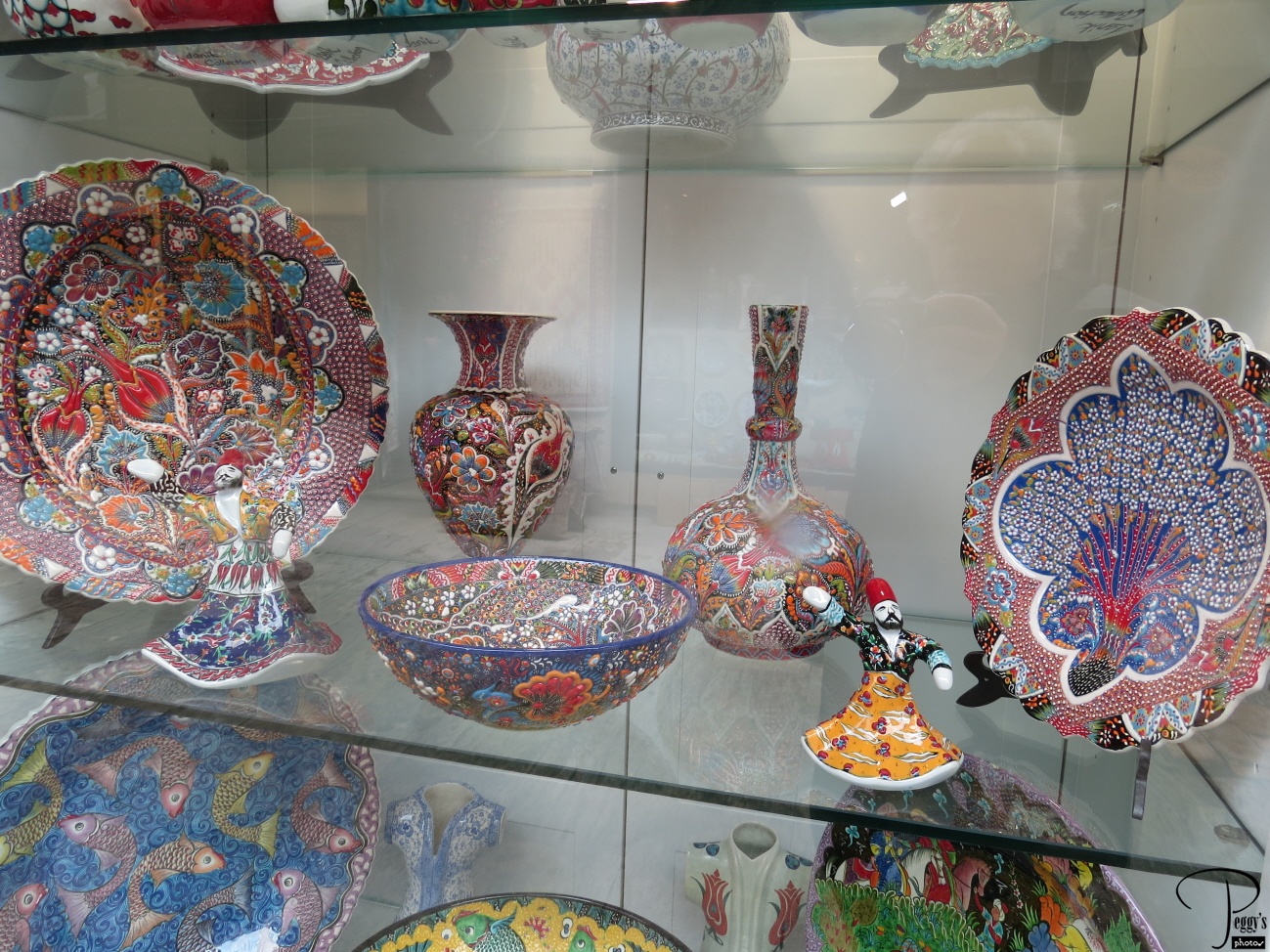 Farther down the hill, there were shops selling some very nice pottery.

Old City Shops
Old City Shops
And these.
Old City Shops
Old City Shops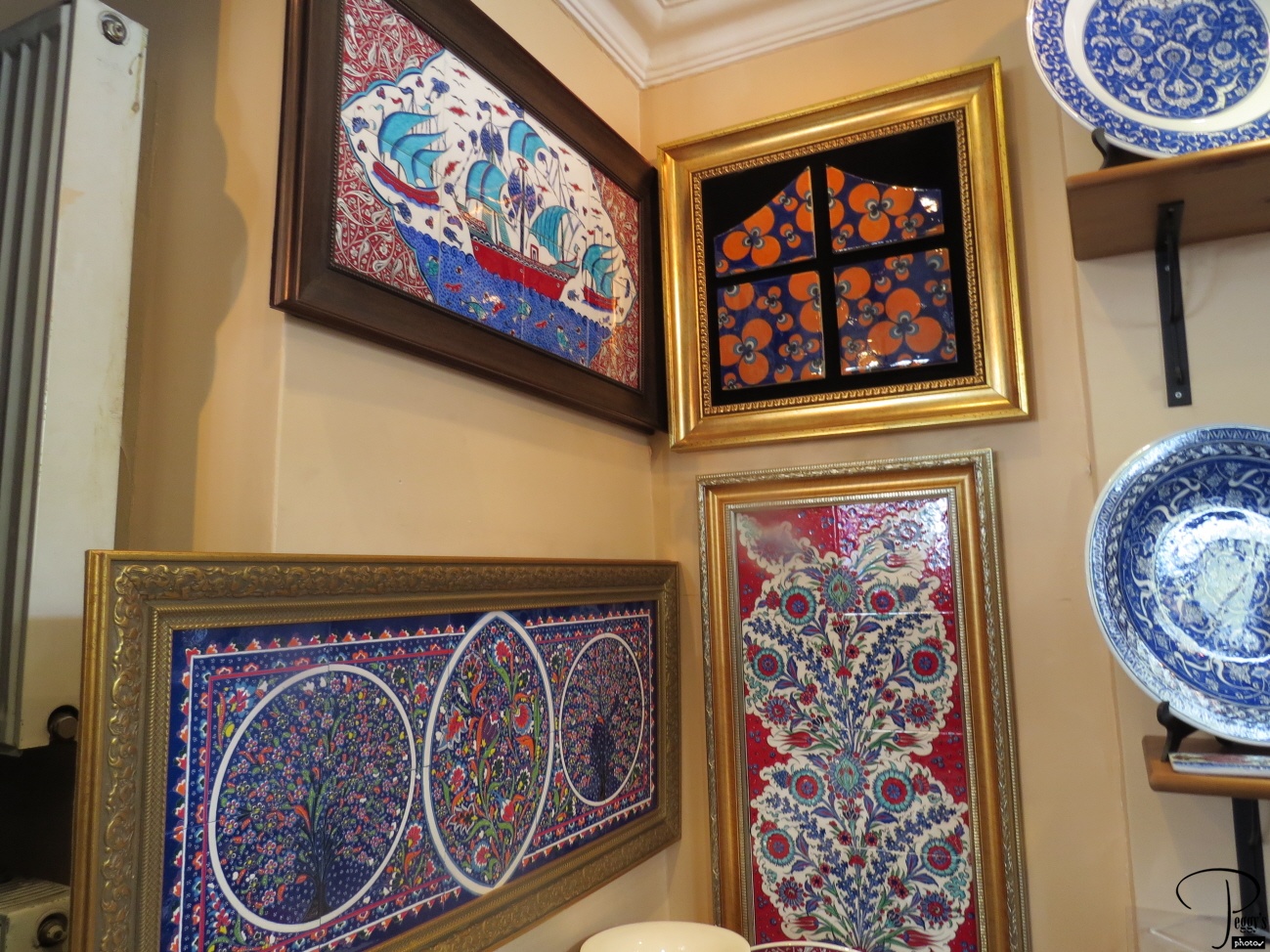 Mosaic murals. I think Istanbul should be an end destination so that you could do some serious shopping here and not worry about having to tote around what you bought here on the rest of your trip.
Old City Shops
Old City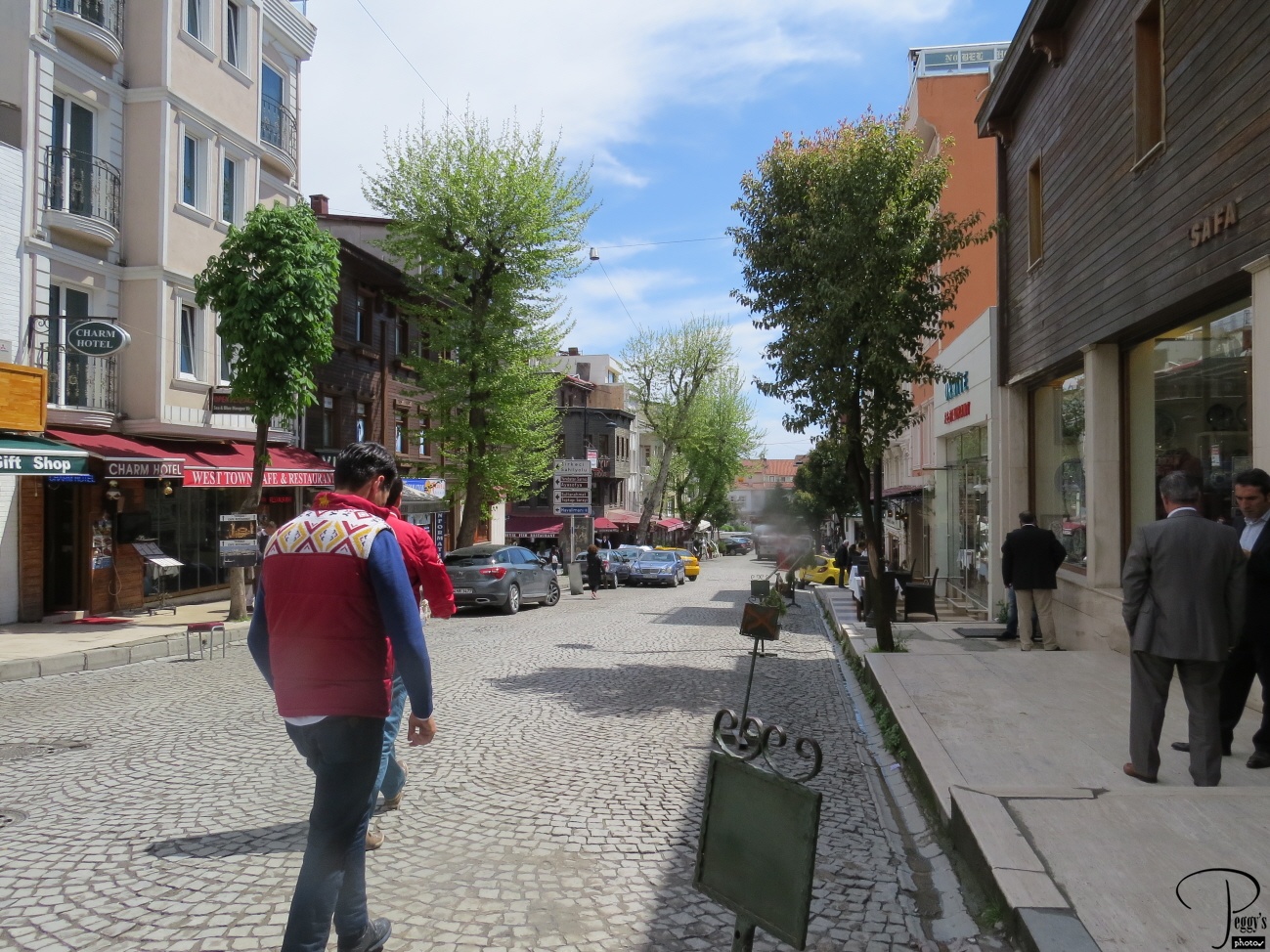 I walked around the Old City to find a place to eat lunch.
Old City
Old City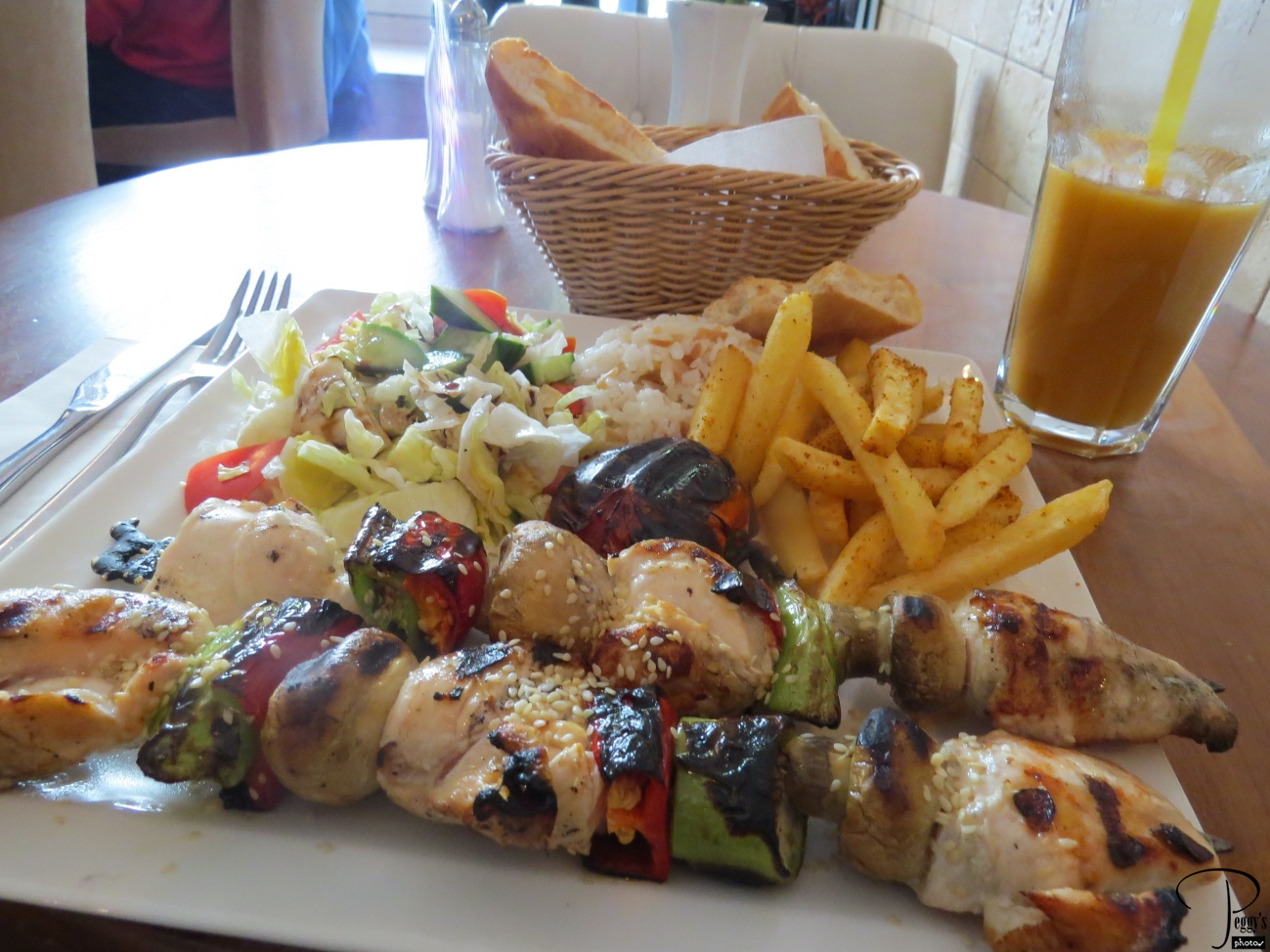 It had stopped raining but I didn't want to chance that it would start again so I ate inside. This was my lunch. Very good but I couldn't finish it all.

Old City
Goodbye to Istanbul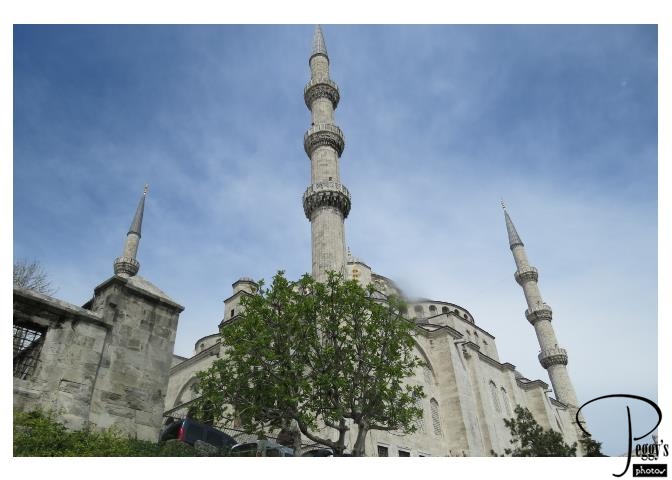 I had already checked out of my hotel this morning and had my luggage stored. I would be leaving in a couple of hours for the airport to fly to Budapest. I really liked Istanbul––it had much charm with its huge mosques, bazaars, old palaces, Turkish food, Muslim dress, and the Bosphorus.
One very big cultural difference that I discovered at the Istanbul airport and also in some of the Balkan countries was that the American concept of when you are first in line to get to the airline counter or even to buy something at a convenience store or anywhere else where you line up that you automatically retain your first in line spot does not apply. No, you have to watch both on the left and on the right for people who will try to cut ahead of you. It seems to be an annoying (to me) accepted practice. I knew they did this in China and I was prepared for it there, but it surprised me that this is also done in European countries. But after I was aced out of my first in line spot several times, I learned how to take appropriate actions so not to let too many people get ahead of me. (One reason we don't cut ahead of people in the United States could be because we don't want to deal with the reaction of people who we are cutting ahead of––it could be a violent reaction.)

Goodbye to Istanbul
© Copyright 2018 Peggy's Photos