Salt Cathedral of Zipaquira, Game of Tejo
Zipaquira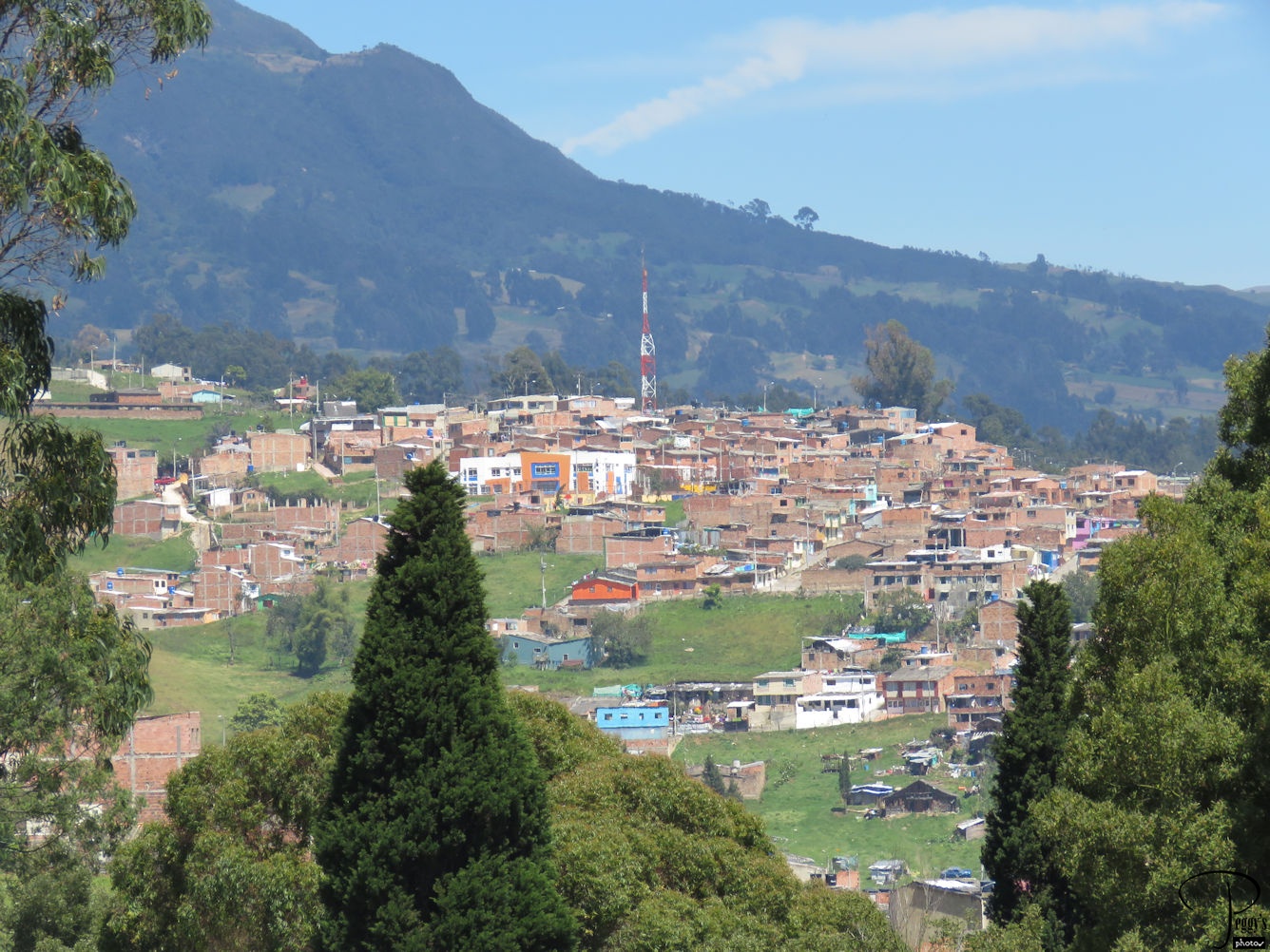 Day 6 (Day 2 of the Gate 1 tour). This morning, we drove to the town of Zipaquira, about 30 miles outside Bogota, to visit its Salt Cathedral. There are only two salt cathedrals in the world, cathedrals built within salt mines. One is outside Krakow, Poland––the Wieliczka Salt Mine, and the other one is outside Bogota, the Zipaquira Salt Cathedral. Now I have been to both and they are quite different from each other. For photos of the Wieliczka Salt Mine, go to Slide Shows, Central Europe, Central Europe–1, "Wieliczka Salt Mine."
Zipaquira
Zipaquira Salt Mine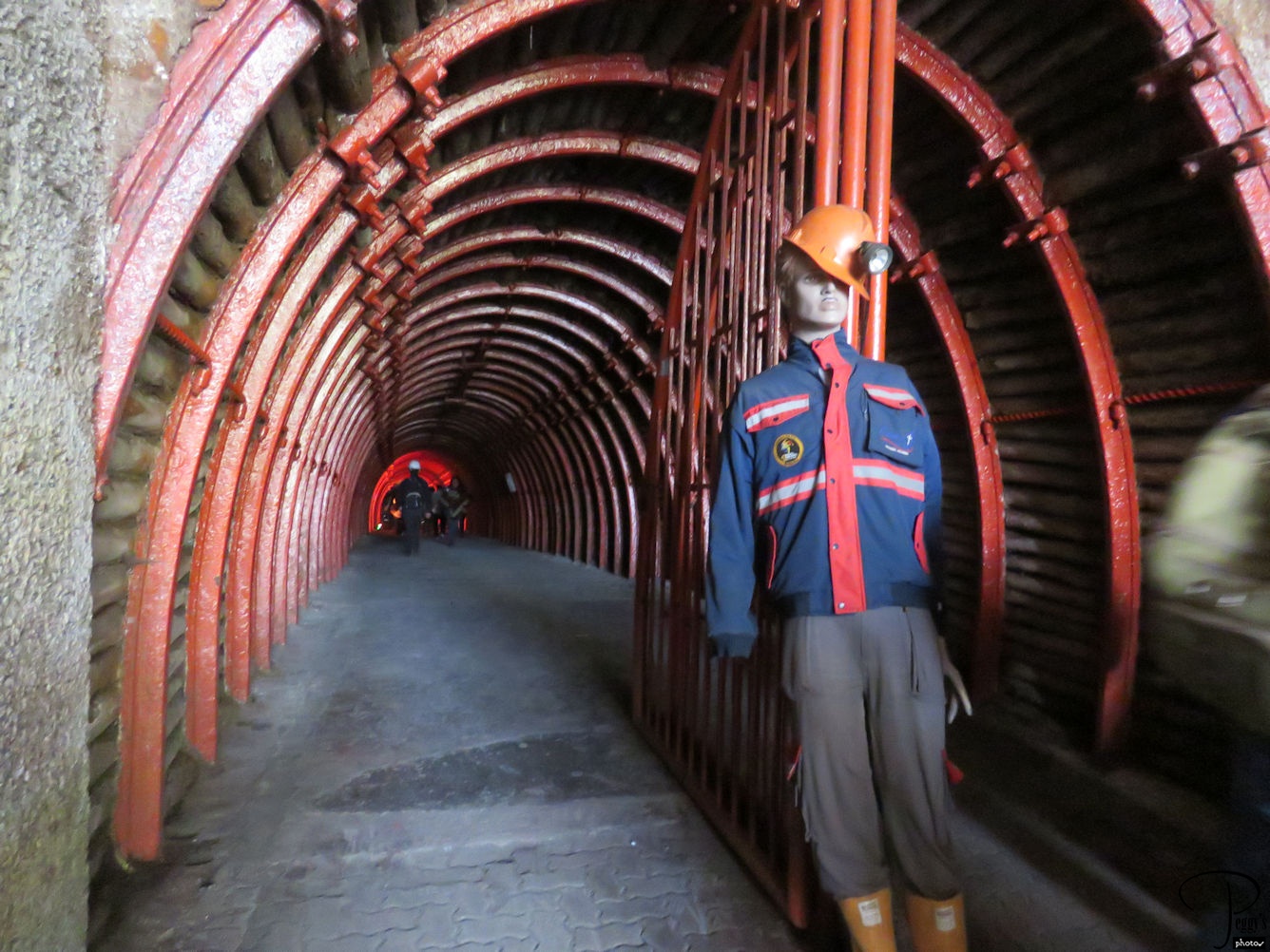 Entrance to the Zipaquira Salt Mine, which is a halite (rock salt) one. It was mined as far back as in pre–Columbia times by the Musica culture.

Zipaquira Salt Mine
Zipaquira Salt Mine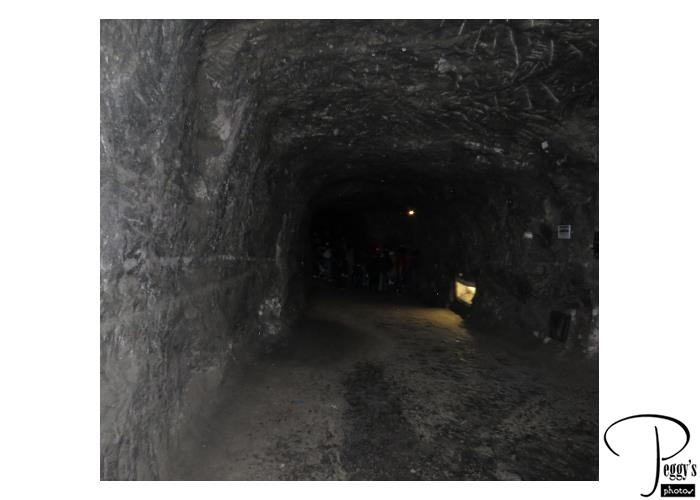 It was very dark in the mine and the ground was rocky. We walked downhill 200 meters (220 yards).

Zipaquira Salt Mine
Zipaquira Salt Mine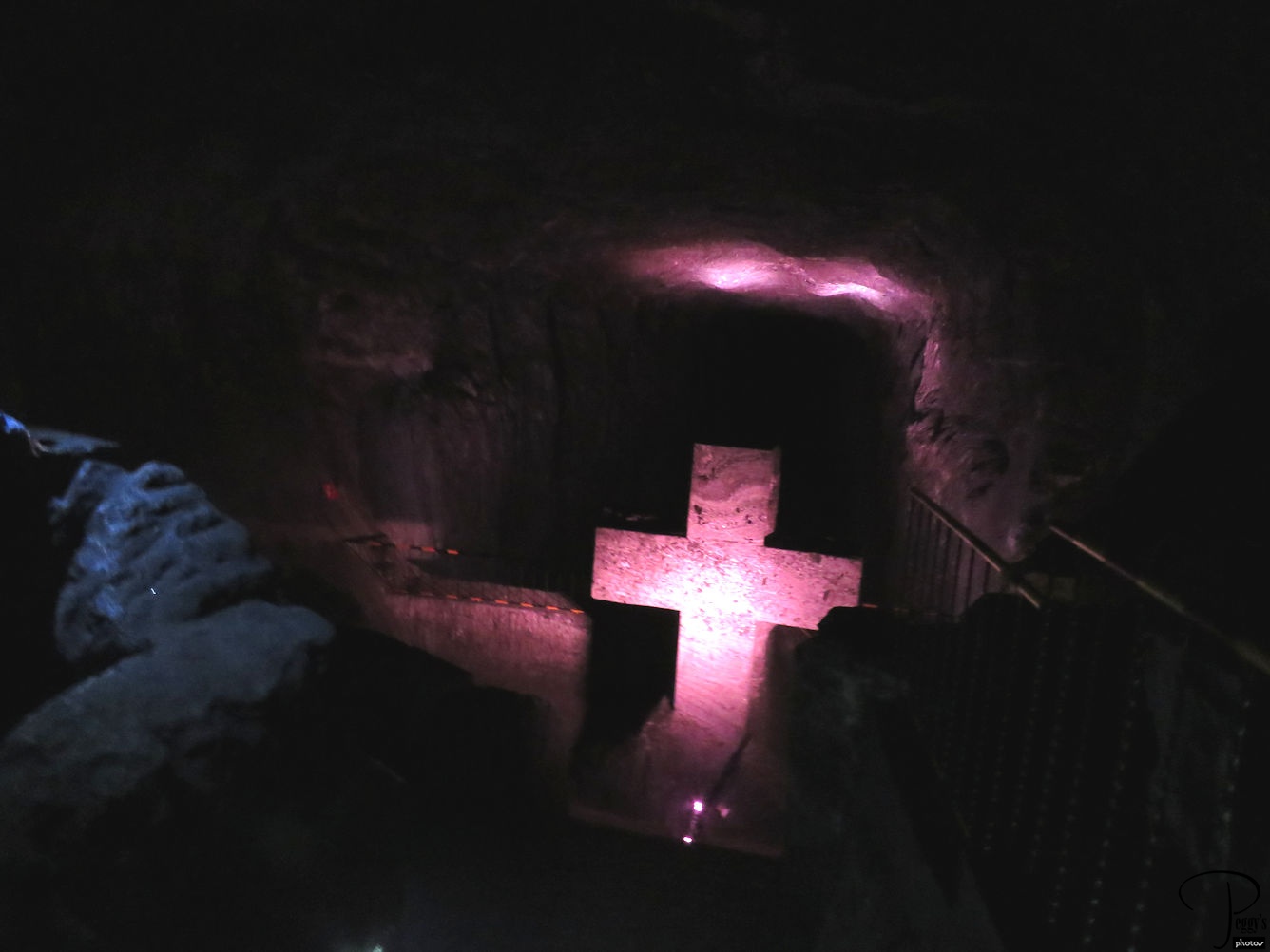 Along the pathway are fourteen small chapels representing the Stations of the Cross, each represented by a cross.

Zipaquira Salt Mine
Zipaquira Salt Cathedral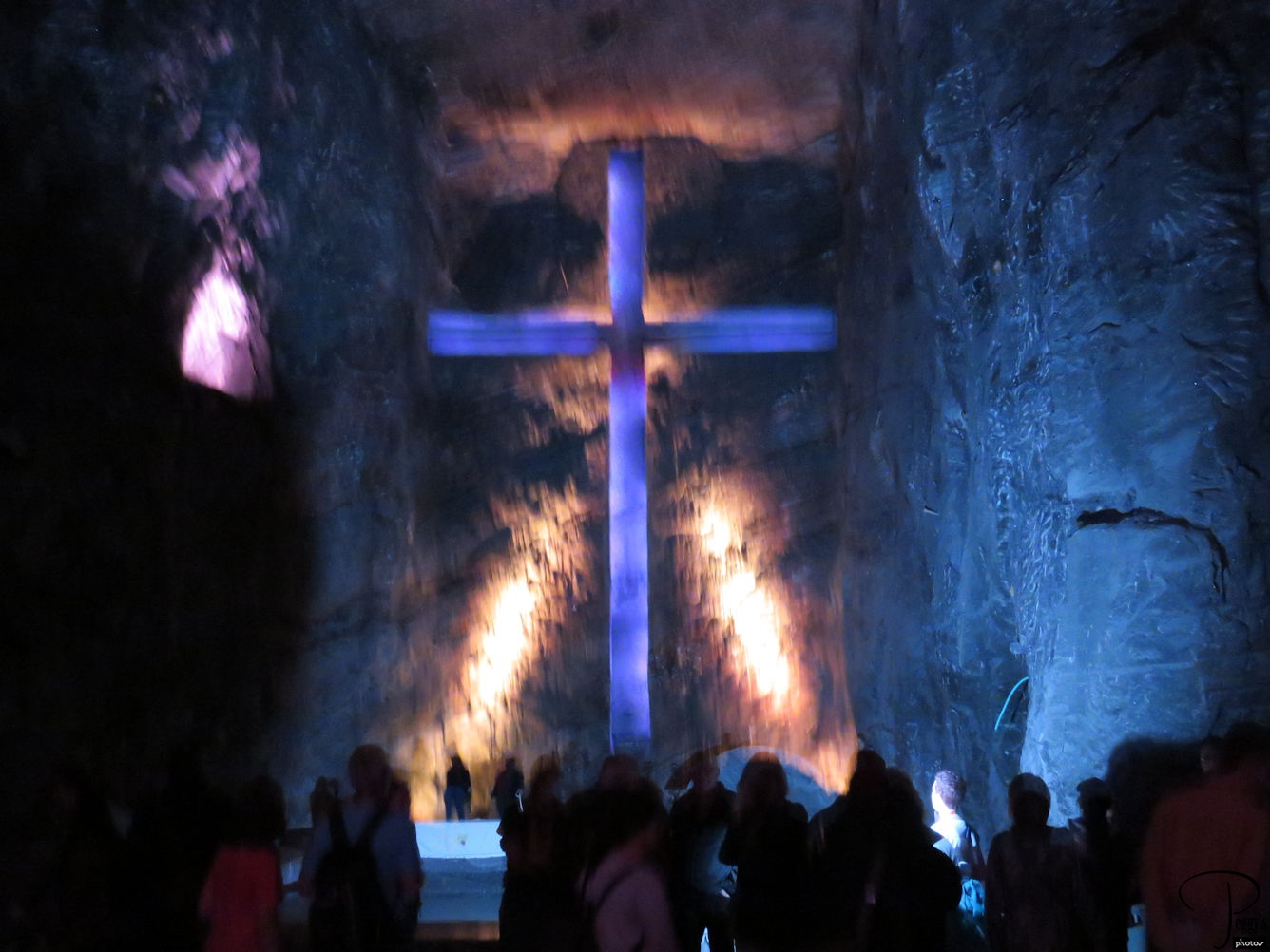 At the bottom of the mine is the cathedral with several chapels. The cathedral is Roman Catholic and masses are given in every Wednesday and Sunday.
A sanctuary was built in the salt mine in 1932 so that the miners could say their daily prayers. In 1950, the Salt Cathedral was started and was dedicated in 1954 to Our Lady of the Rosary, the patron saint of miners. However, the first Salt Cathedral was shut down in 1954 due to safety problems. In 1991 a new cathedral was built 200 feet under the first one.


Zipaquira Salt Cathedral
Lunch at the La Principal Restaurant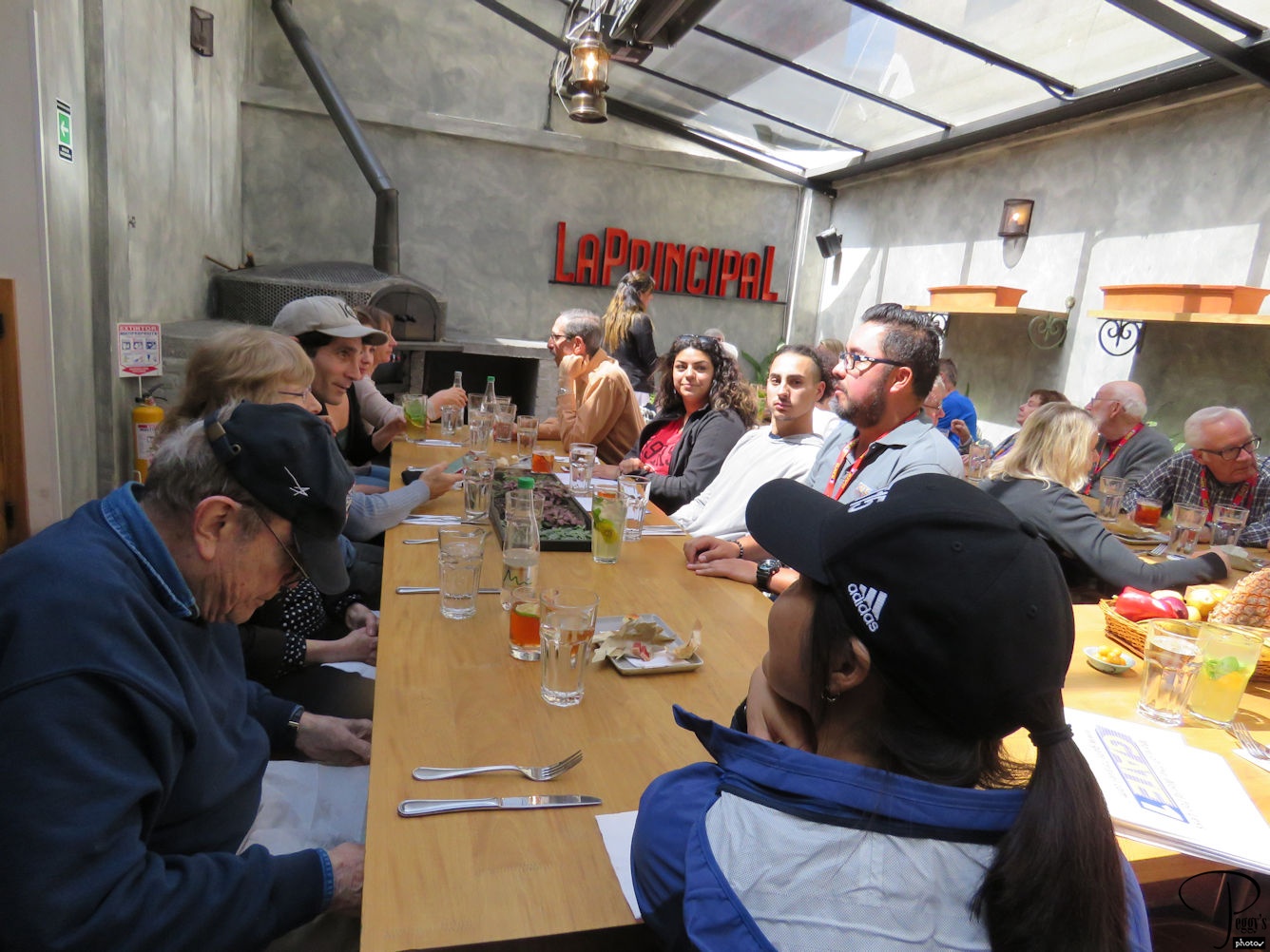 Lunch at the La Principal Restaurant
The Game of Tejo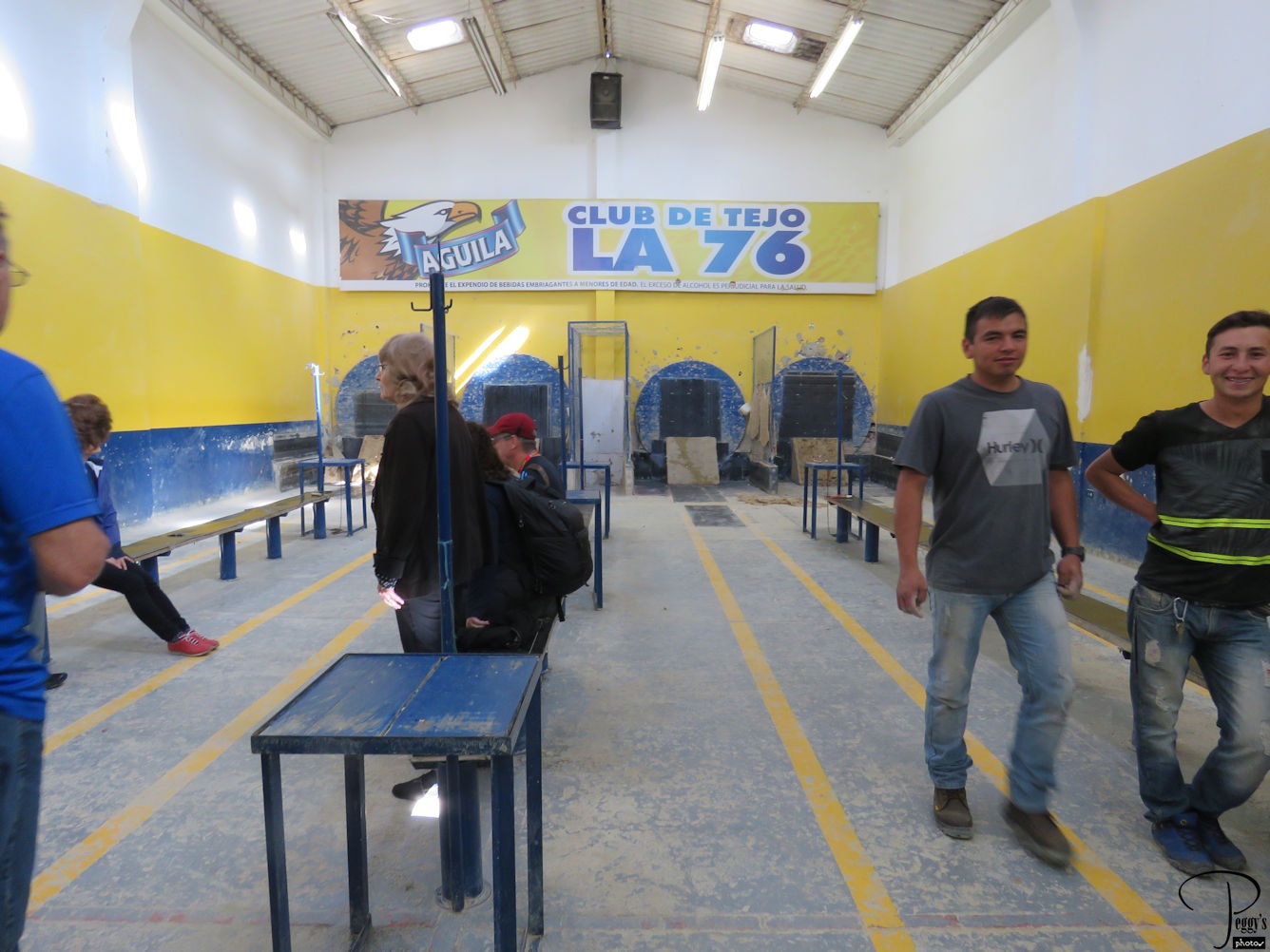 Next, Leon, our tour director, and Diego, our local guide, took us to the Club de Tejo, to be introduced to the sport of tejo, a traditional sport in Colombia. A metal puck is thrown across an alley with the goal of hitting a board in its center.

The Game of Tejo
The Game of Tejo
At first when Leon described the game, I thought he was kidding when he said that gunpowder explosions are used in the game, but he wasn't. In the photo you can see pink triangles that are made up of gunpowder. You get 3 points if you hit one of the pink triangles, called a "hit." A hit results in a loud explosion. Six points for a "bullseye" inside the gunpowder circle and 9 points, for a "strike," a hit and a bullseye together.
I have put my photos of the Zipaquira Salt Cathedral, our lunch, and the game of tejo on a slideshow. Go to
http://www.peggysphotos.com/bogota–salt–cathedral–of–zipaquiratejo/
(Slide Shows, South America, Colombia–1, "Bogota: Salt Cathedral of Zipaquira/Tejo").

The Game of Tejo
© Copyright 2018 Peggy's Photos