Romania Border to Bucharest
Romanian Countryside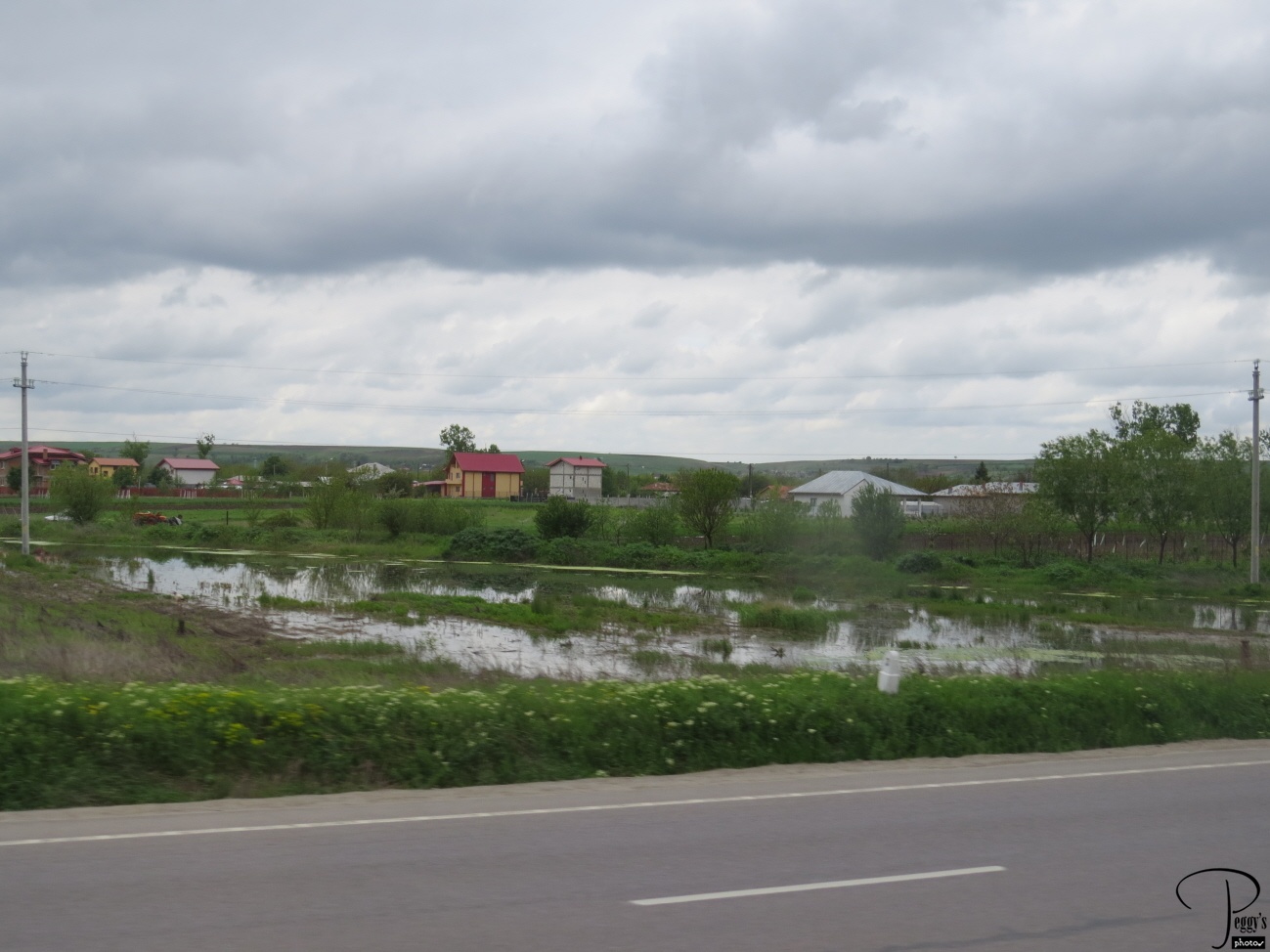 The drive from the Bulgarian/Romanian border to Bucharest, Romania's capital city, took us through farmland. The ground was already saturated here even before the heavy rains hit again in a few weeks' time.

Romanian Countryside
Romanian Houses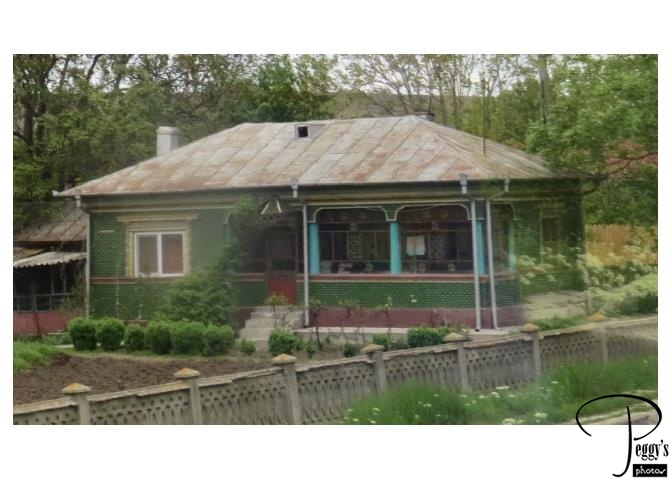 Not only in this section of Romania, but almost all throughout, there are interesting houses, many that you do not see elsewhere.
Romanian Houses
Romanian Churches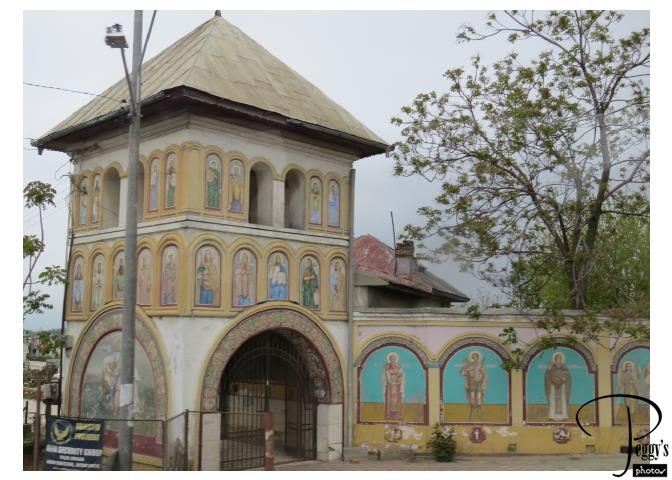 There are many beautiful churches in Romania, but this one is unusual in that paintings of saints are on its outside.

Romanian Churches
Renovated Soviet-built Apartment Houses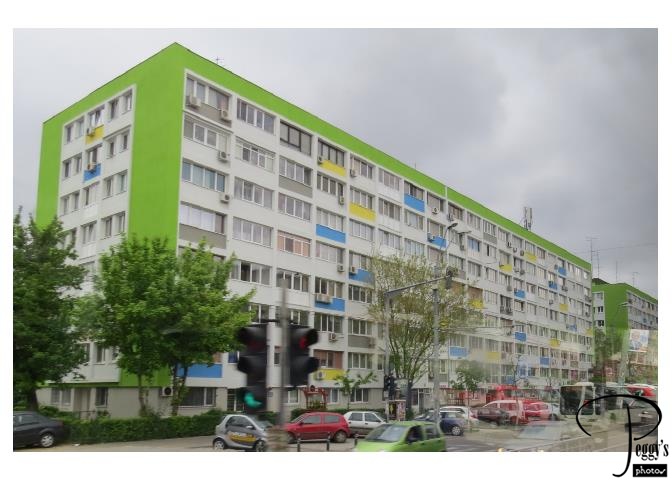 This is the only place that we saw the ugly apartment houses that were built by the Soviets renovated into something modern and much more attractive.

Renovated Soviet-built Apartment Houses
Piata Universitatii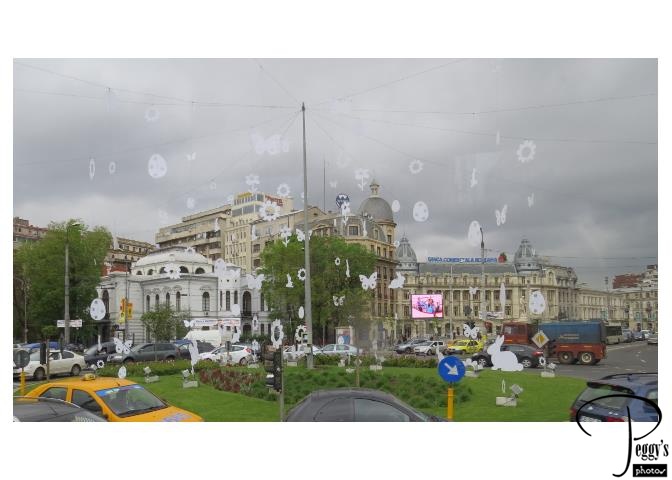 We are now in central Bucharest at Piata Piata Universitatii where our hotel is located. There were many attractive old buildings surrounding the square, some of them university buildings. This square was also the scene of one of the revolution protests in 1989, which ended in deaths, against the communist regime.

Piata Universitatii
Caruta cu paiate Sculpture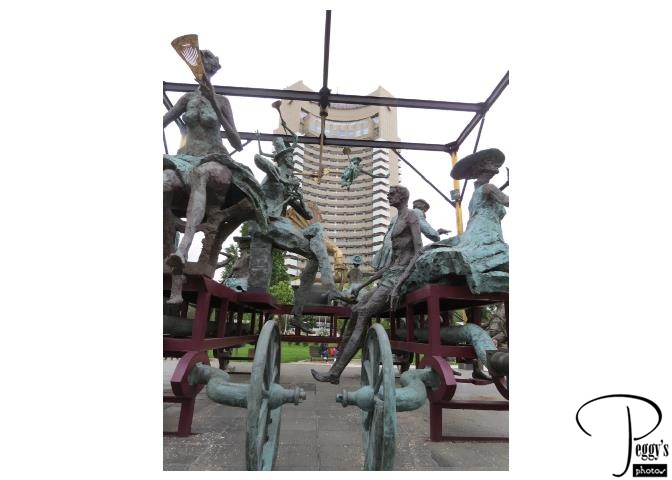 The Caruta cu paiate sculpture in front of our hotel––the Intercontinental.

Caruta cu paiate Sculpture
Caruta cu paiate Sculpture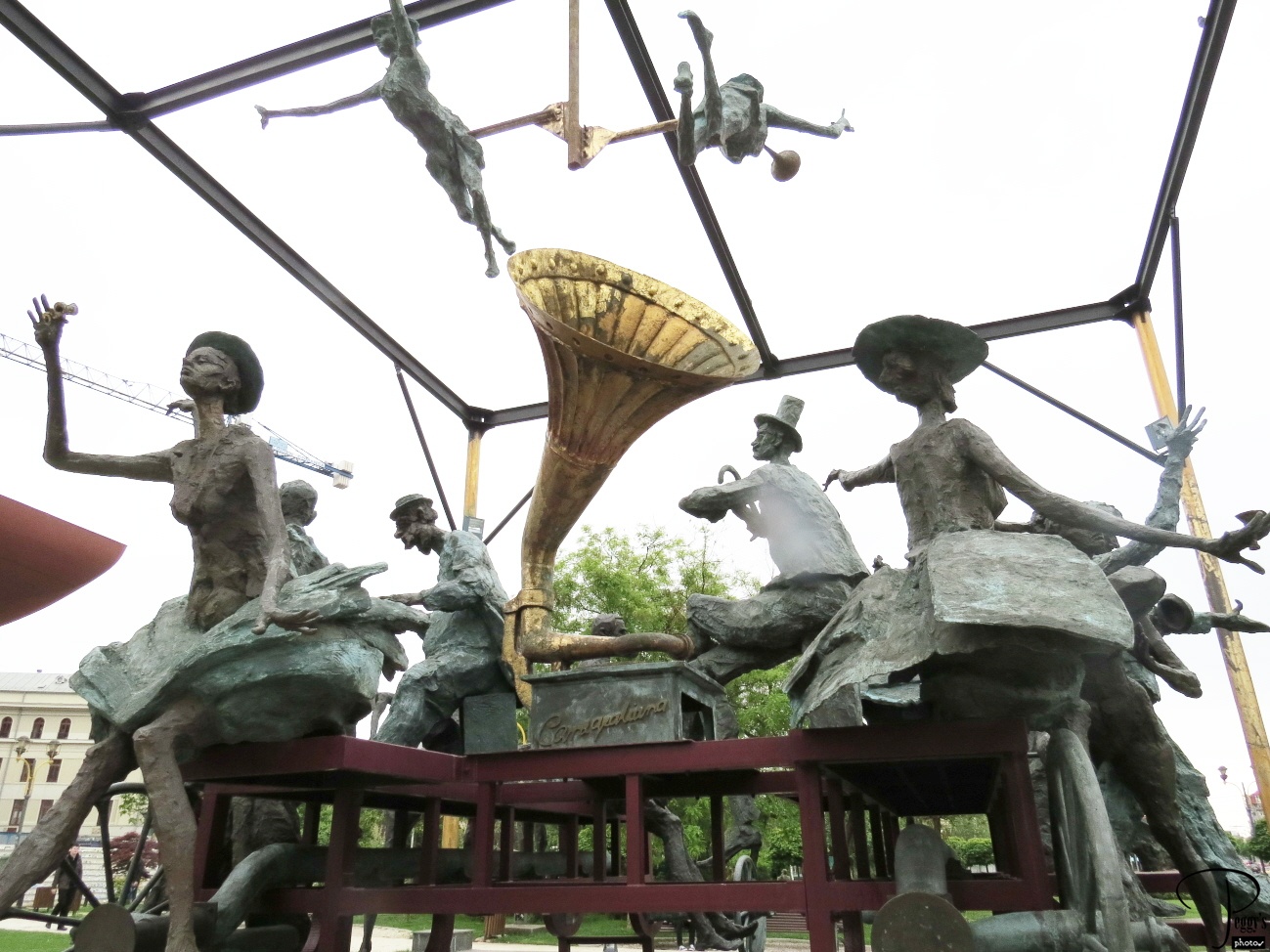 The sculpture is a tribute to Romanian playwright Ion Luca Caragiale and features characters in his plays. To the side of the photo is the National Theatre.
I have put my photos of our drive from the Romanian border to Bucharest and my first photos of Bucharest on a slide show. Go to
http://www.peggysphotos.com/border–to–bucharest/
(Slide Shows, Eastern Europe, Romania, "Border to Bucharest").

Caruta cu paiate Sculpture
© Copyright 2018 Peggy's Photos