Day 3: Snaefellsnes Peninsula, Stykkisholmur, Breidafjordur Fjord, Shark Museum, and Grundafjordur
The Snaefellsnes Peninsula
The 55–mile (90–km) Snaefellsnes Peninsula is part of West Iceland and is of mountains, lakes, fjords, and fishing villages. We took a photo–stop for this view.
The Snaefellsnes Peninsula
Stykkisholmur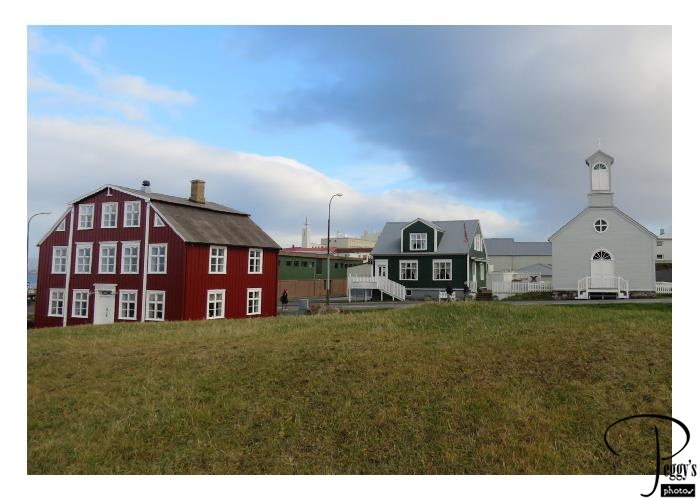 Our first stop was in the fishing town of Stykkisholmur, which is known for its old wooden houses. It reminded me much of the fishing towns that I had just seen in the Maritimes in Canada.
Stykkisholmur
Viking Sushi Cruise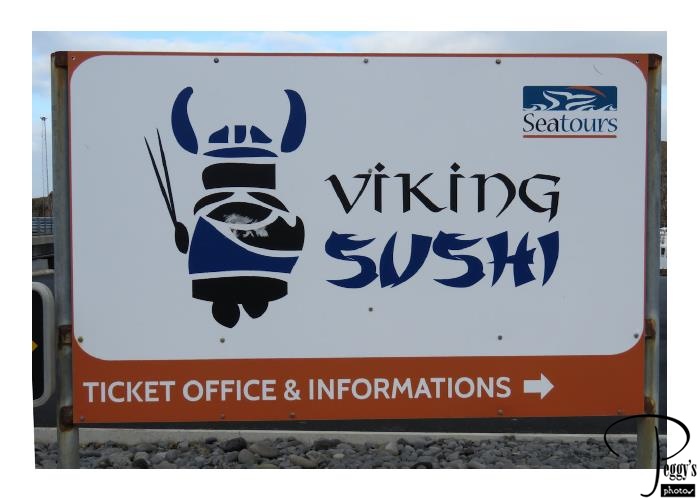 We took a Viking Sushi cruise from Stykkisholmur.

Viking Sushi Cruise
Breidafjordur Fjord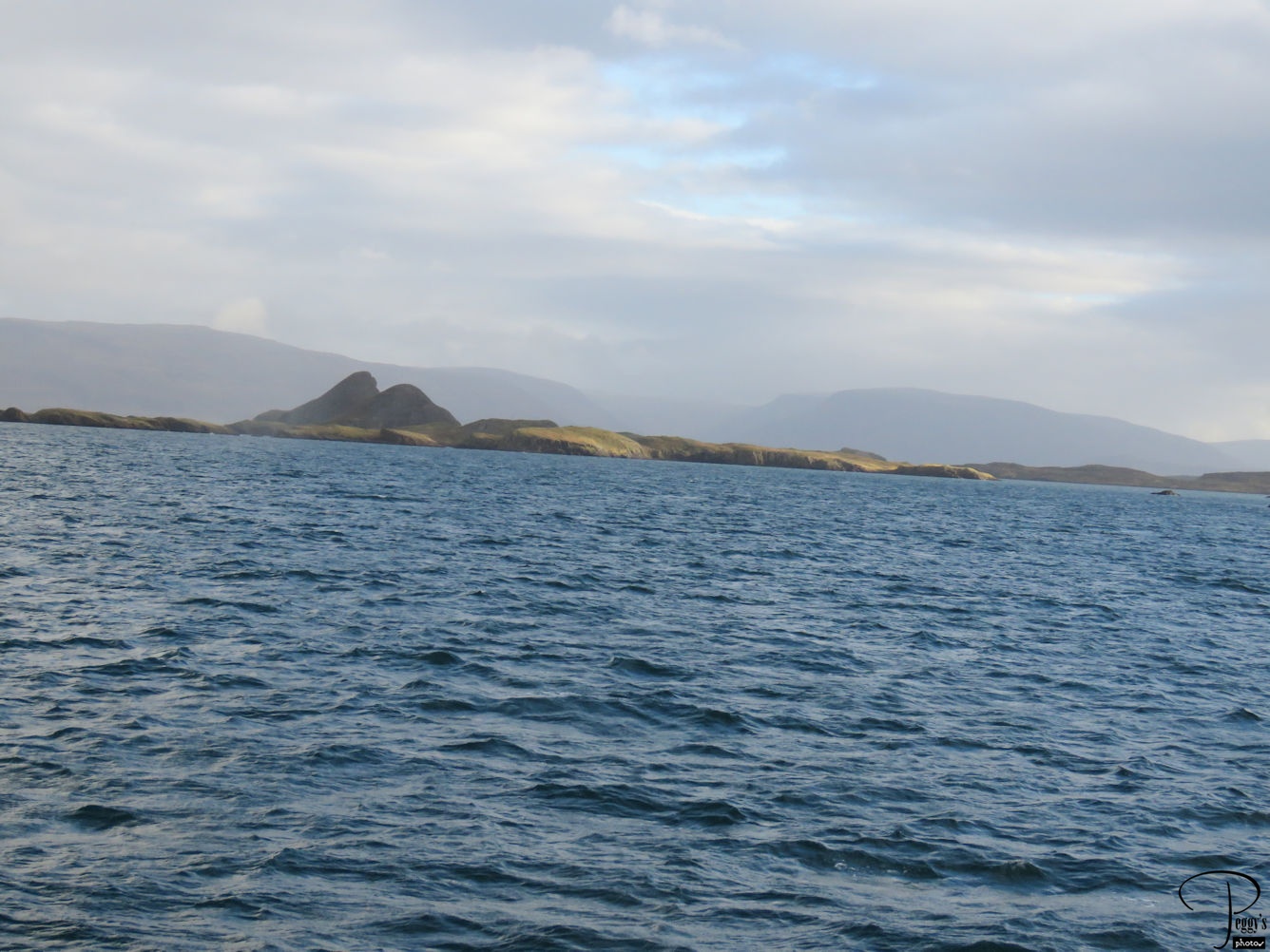 Our cruise took us through the Breidafjordur fjord which has over 3,000 islands, islets, and skerries. At a warmer time of the year here, you would see puffins.

Breidafjordur Fjord
Rainbow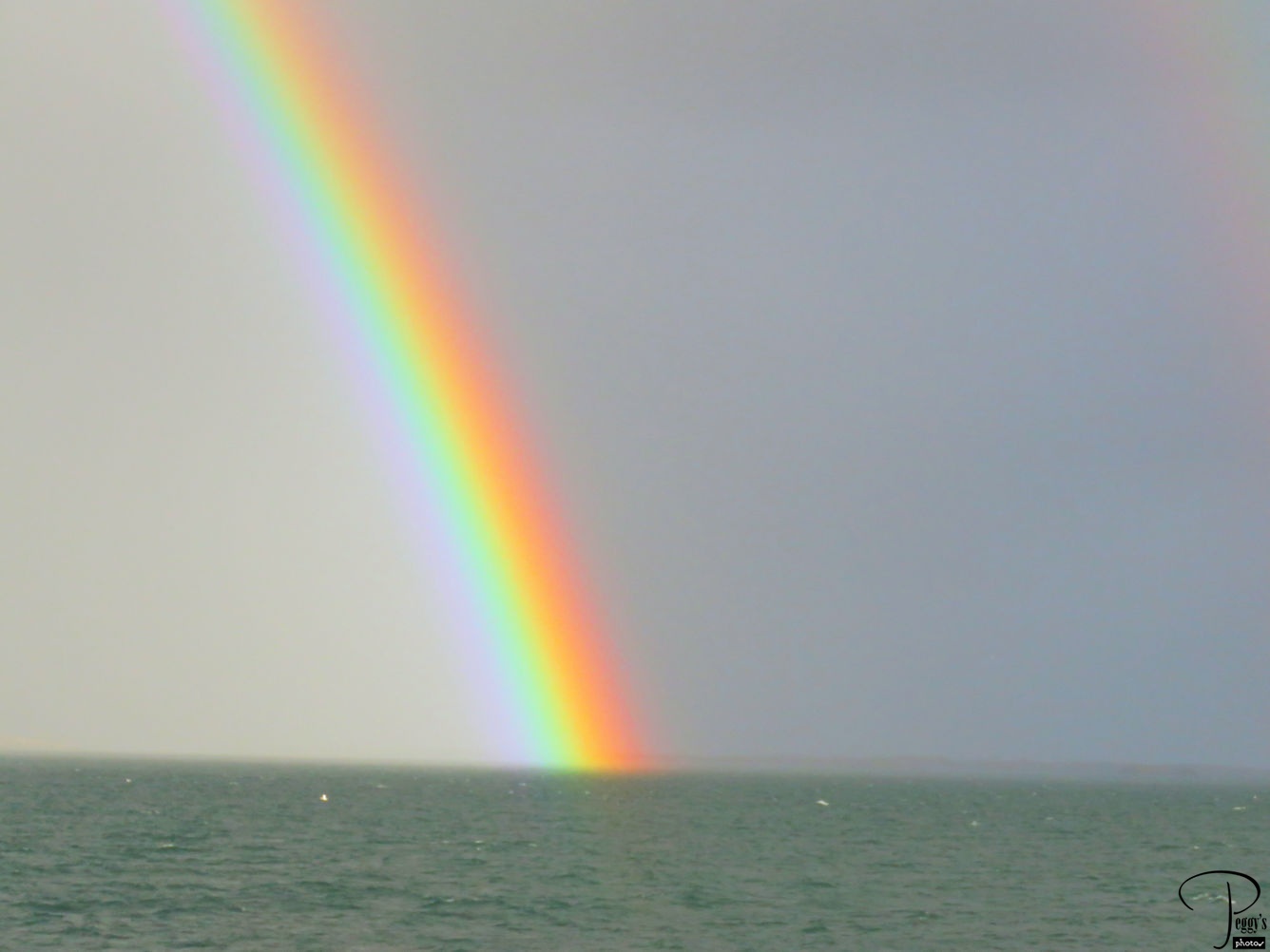 We were treated to the most vibrant, beautiful rainbow that I have ever seen and would not have believed unless I had actually seen it.

Rainbow
The Catch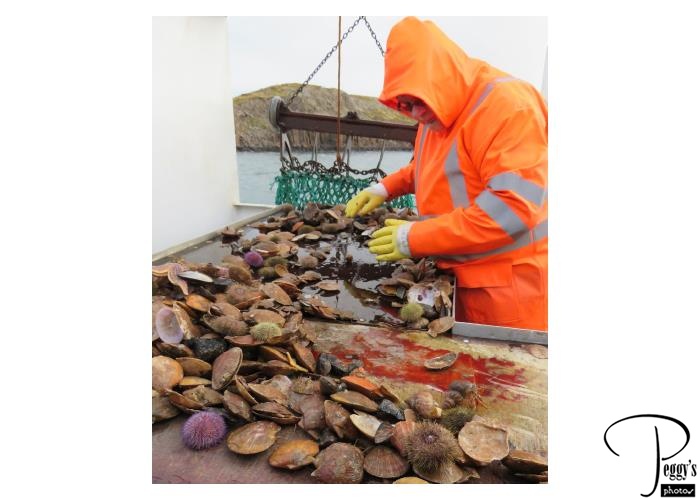 A fishing basket was dragged on the bottom of the fjord during our cruise. This was the catch, full of scallops, sea urchins, crabs, starfishes, sea snails, etc.
The Catch
Viking Sushi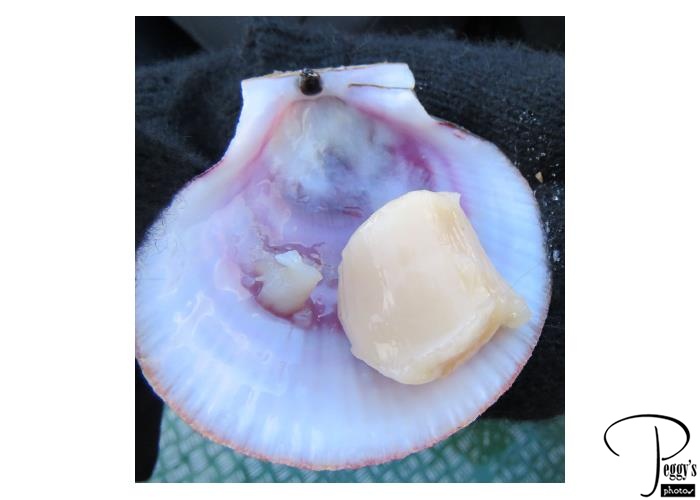 You couldn't have fresher scallop sushi than this.

Viking Sushi
Lava Fields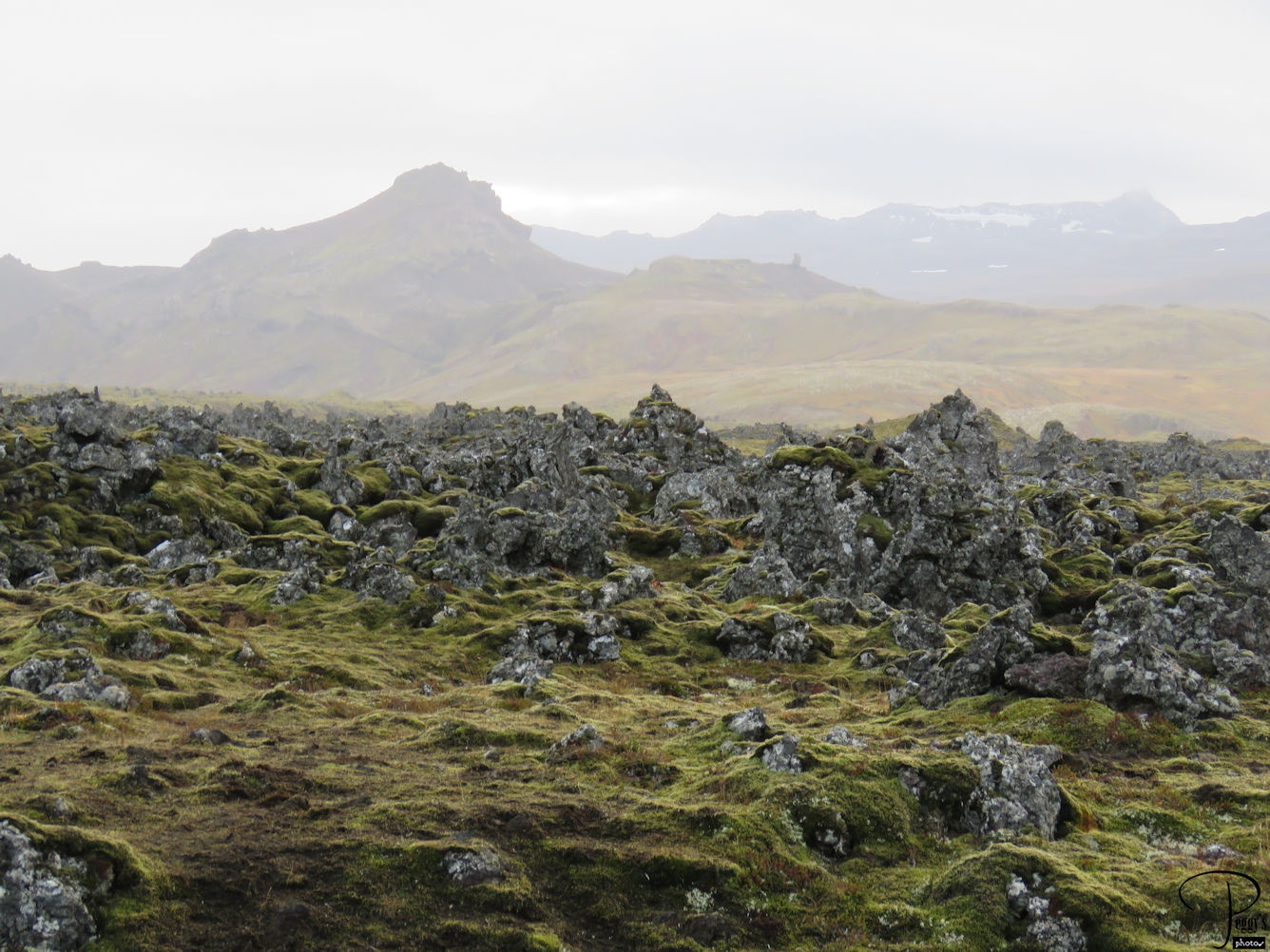 We made a stop to view extensive stark lava fields, a result of previous volcanic eruptions.
Lava Fields
Bjarnarhofn Shark Museum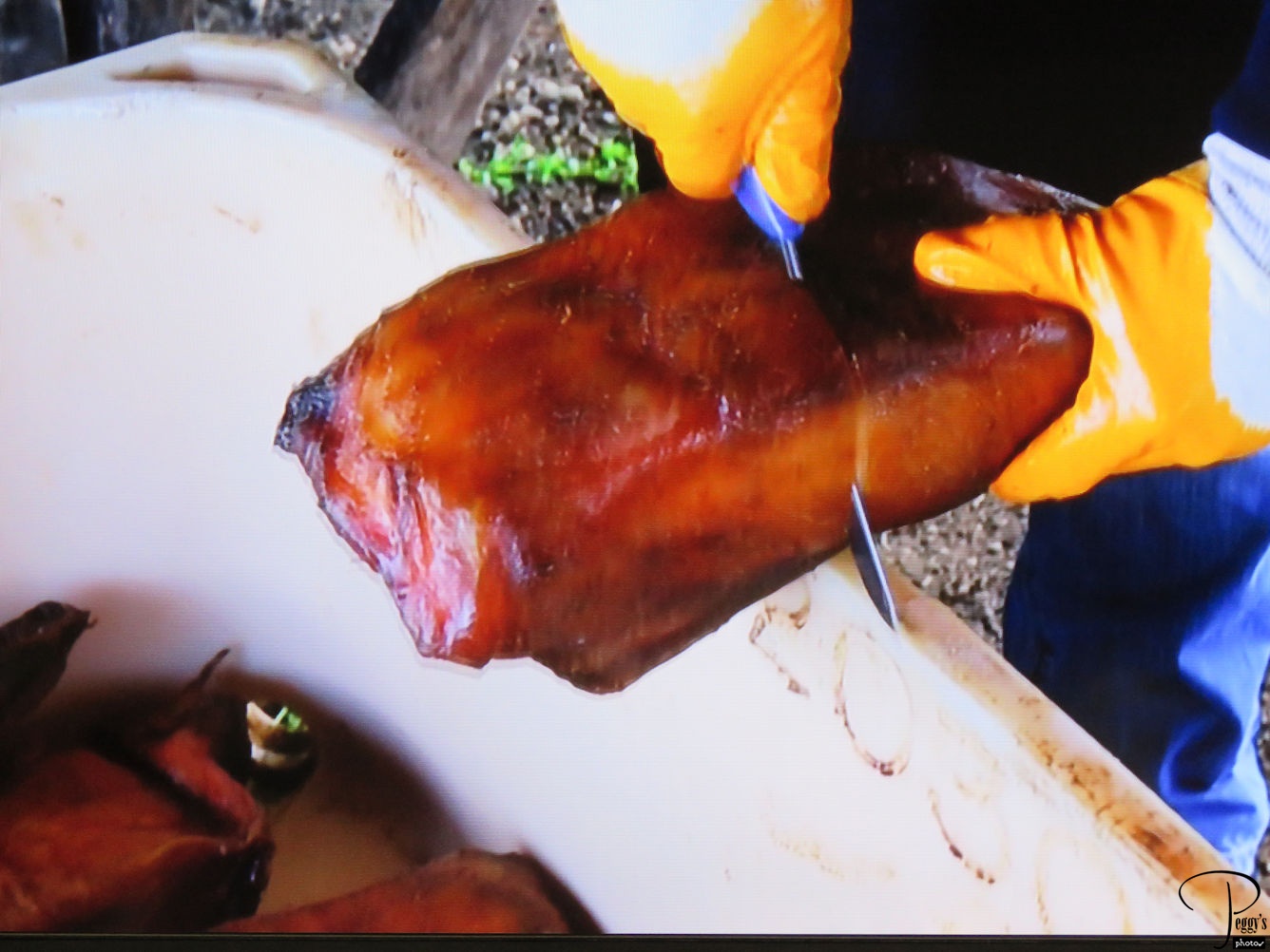 Our next stop was at the Bjarnarhofn Shark Museum, where we saw a movie about how  Greenland or sleeper sharks are fermented so they can be eaten as Hakari, an Iceland national dish. These sharks are poisonous fresh. When fermented and then left to dry to four or five months, they obtain a brown skin. We were given sample of Hakari to try.
During the shark lecture, no mention was made of shark fins, so I asked what they do with the fins. They said they sell them to London and Japan. The reason I was interested as we have a ban on both the possession and sale of shark fins in California––it doesn't seem to have been extended to Iceland. They said they were well aware of the California ban and seemed, perhaps, a bit worried about it.
Bjarnarhofn Shark Museum
On the Road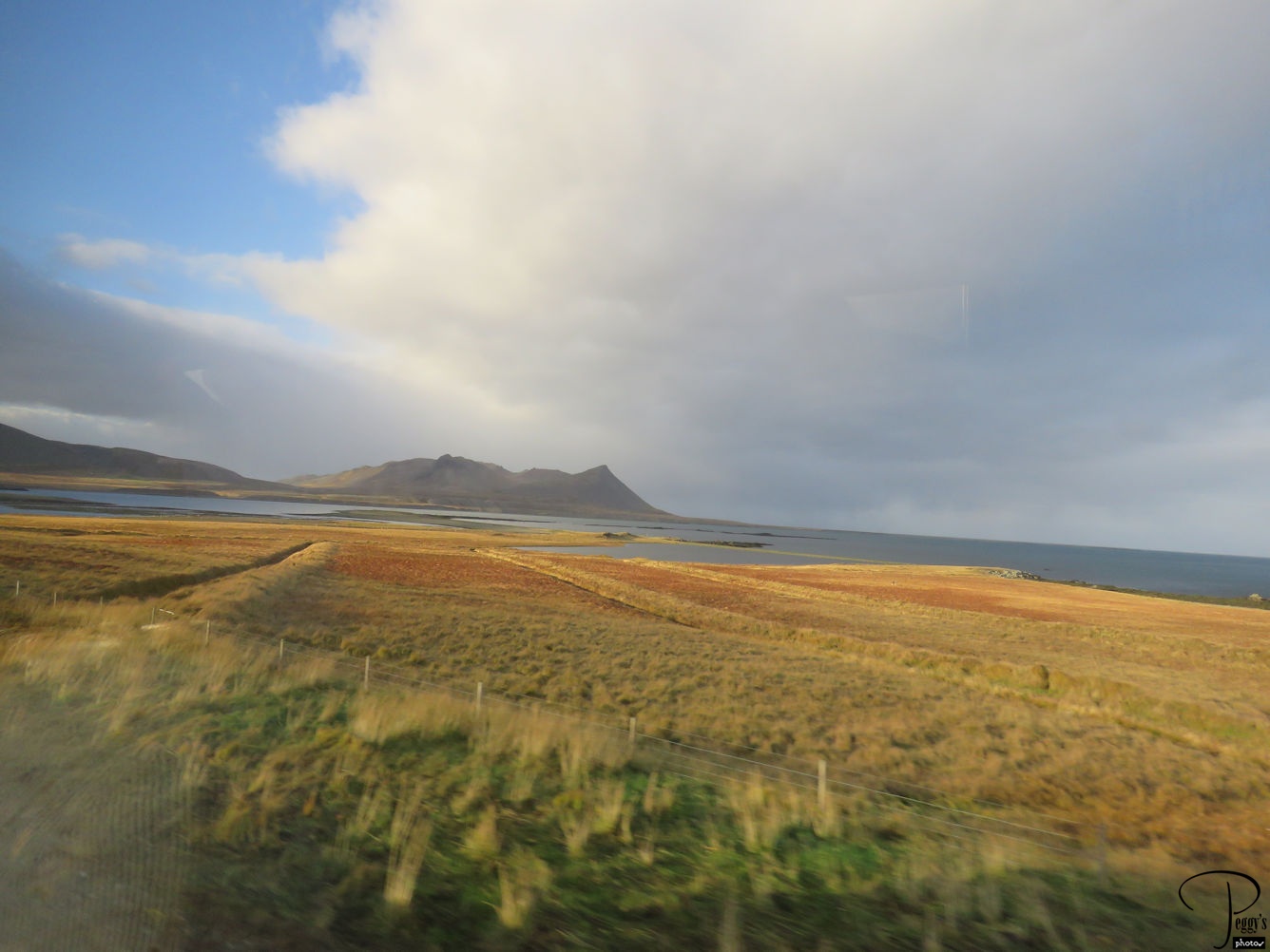 Beautiful scenery on the road to our last stop, Grundafjordur, a fishing village.
On the Road
Grundafjorudur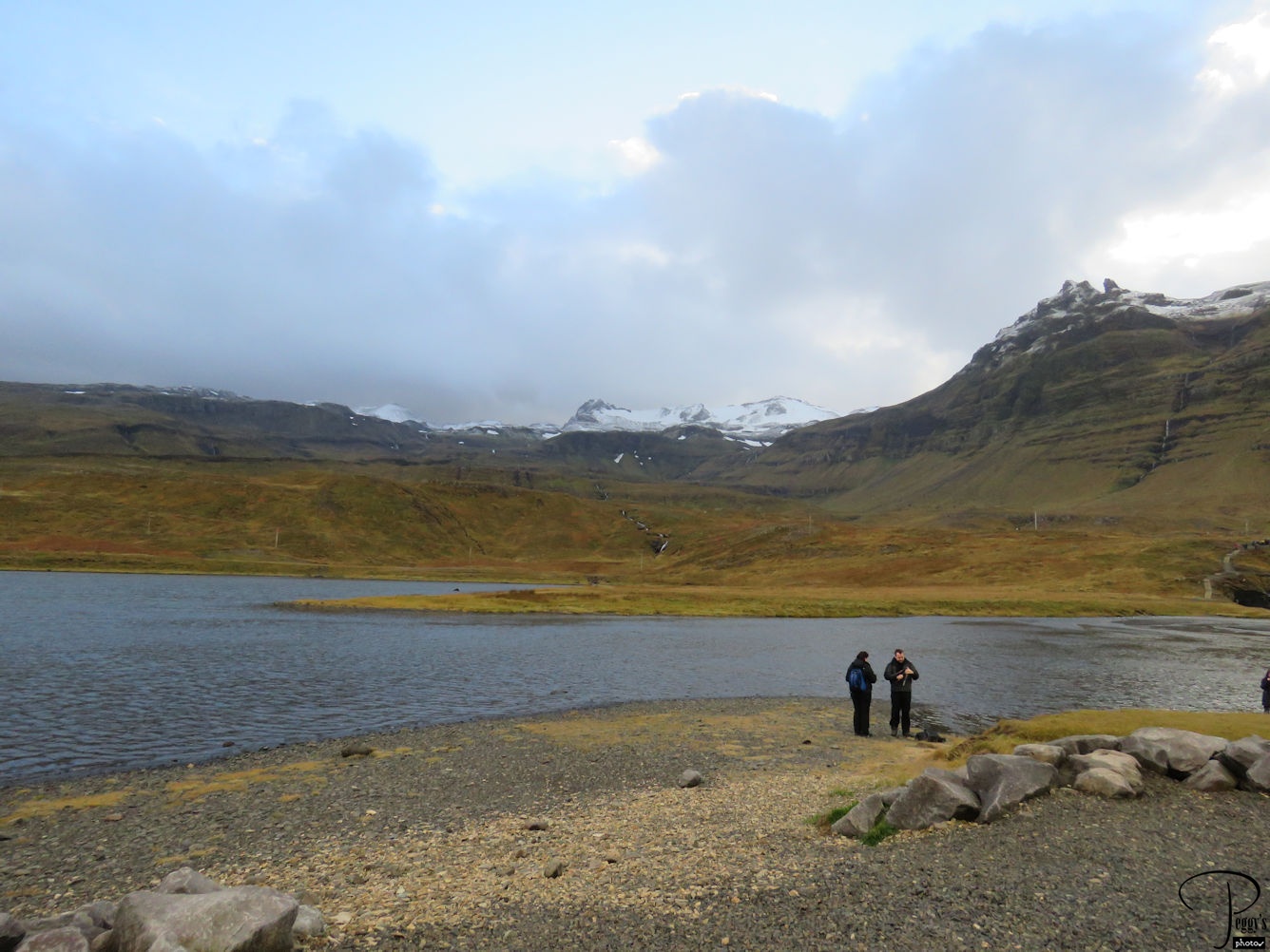 Grundafjordur, a village of mountains, lakes, coastline, and waterfalls.
From Grundafjordur, we went back to the hotel where we stayed last night. This would be the third night without seeing the Northern Lights (the first night in Reykjavik––our tour brochure told us to maximize seeing the lights to sign up for a tour at our hotel) but Erik was giving up lectures on them and also on how to manually set up our cameras. To see the Northern Lights, there has to be both sun activity in the last 48 hours and a sky in which you can see the stars. We had better luck the next night.
I have put my photos of the Snaefellsnes Peninsula on two slide shows. Go to
http://www.peggysphotos.com/snaefellsnes–1/
and
http://www.peggysphotos.com/snaefellsnes–2/
(Slide Shows, Iceland, "Snaefellsnes–1 and –2").

Grundafjorudur
© Copyright 2018 Peggy's Photos