Day 2(B), Phnom Penh: Mekong Sunset Tour
Lunch at My Hotel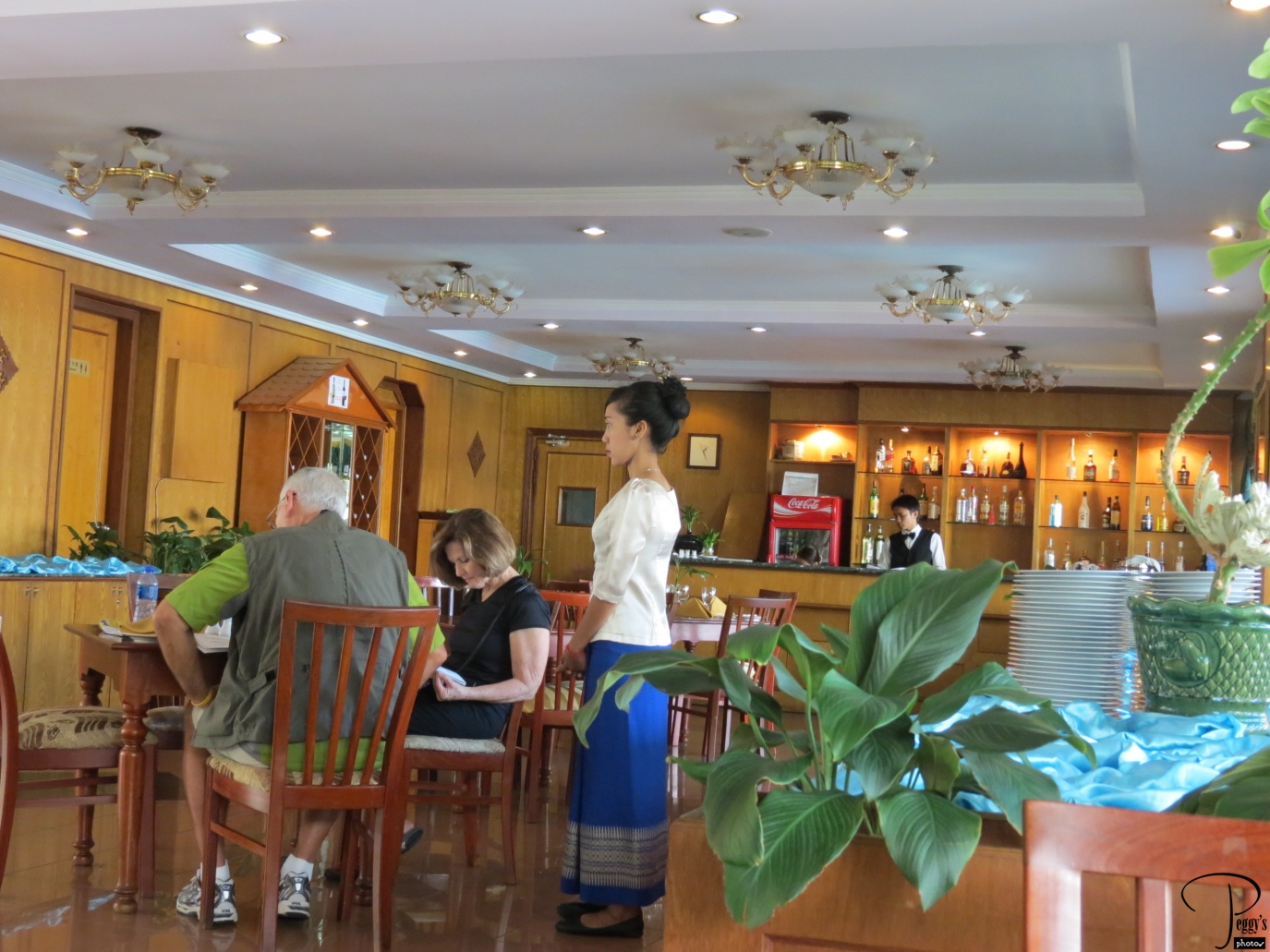 I had time for lunch at my hotel between this morning's tour and an afternoon tour. I took this photo to show how a waitress stands next to the table after giving you a menu. They do not leave you, but are there for you as soon as you make up your mind. I imagine that they consider this a courtesy to you but it was a bit disconcerting as we are not used to such service.
I didn't realize at the time that the two people sitting at the table would be on my Gate 1 tour––Joe and Betty.
Lunch at My Hotel
Mekong Sunset Tour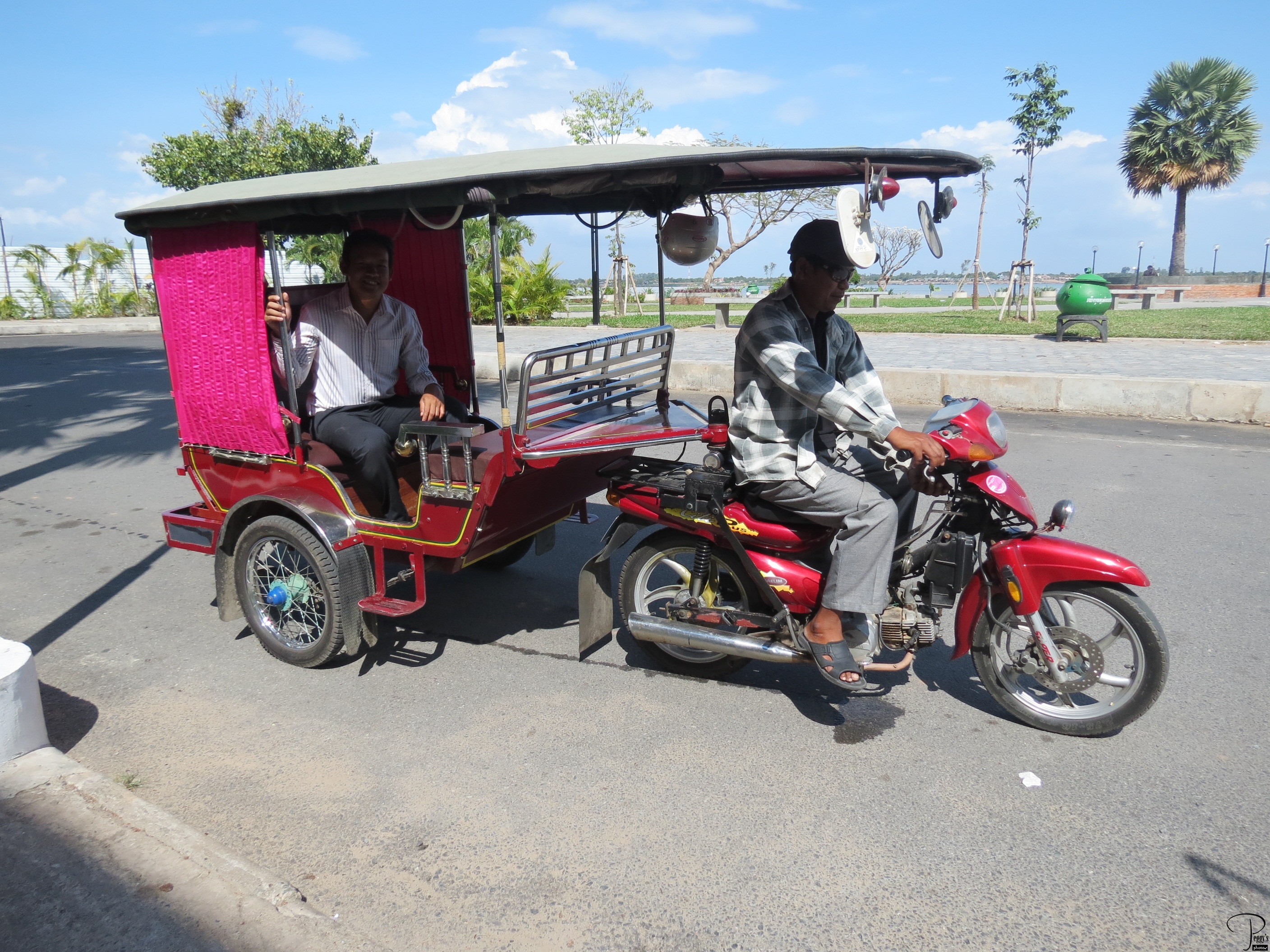 I went this afternoon on a Mekong Sunset Tour, an extremely interesting trip to Mekong Island across the Tonle Sap River. We went via tuk–tuk, an adventure in itself. Tuk–tuks travel in the traffic, along with cars and motor scooters.

Mekong Sunset Tour
On the Road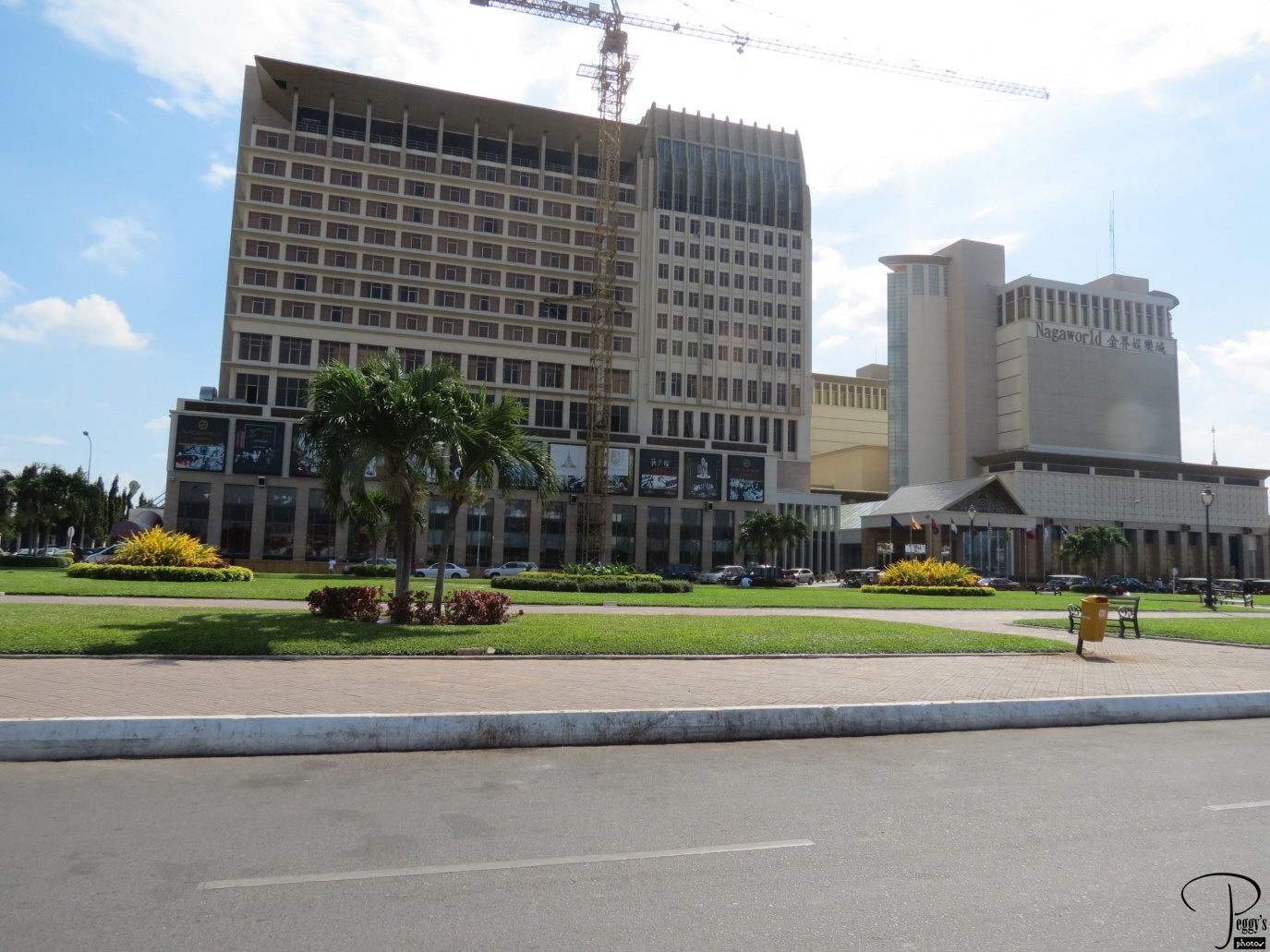 We passed this new hotel and casino.

On the Road
On the Road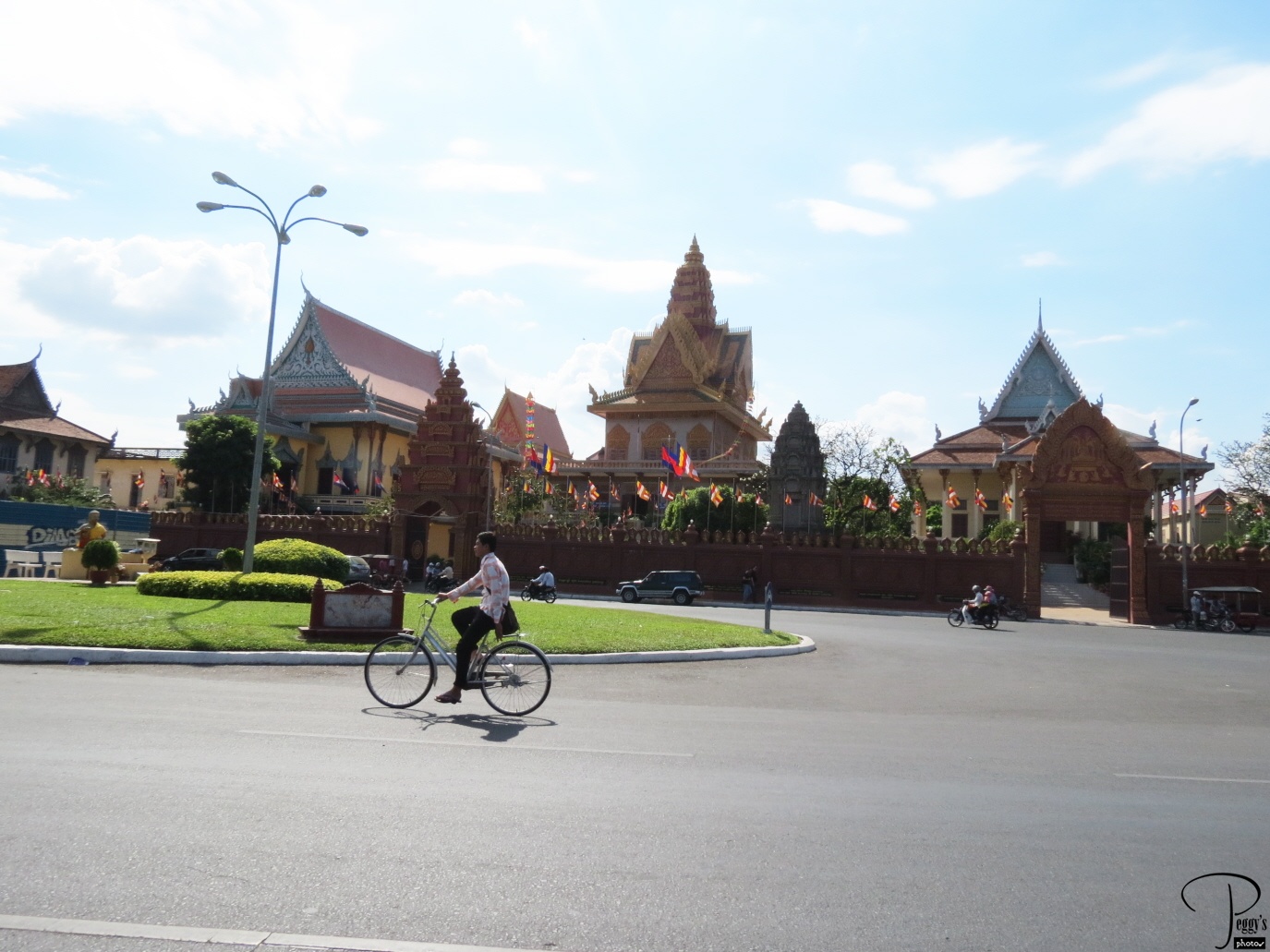 We also passed the Royal Palace.
On the Road
On the Road
And these cyclos lined up.

On the Road
On the Road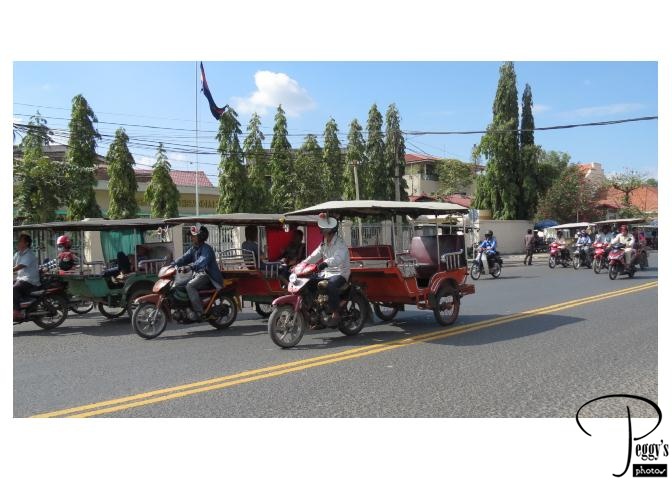 And a group of tuk–tuks on the way to somewhere.
On the Road
Ferry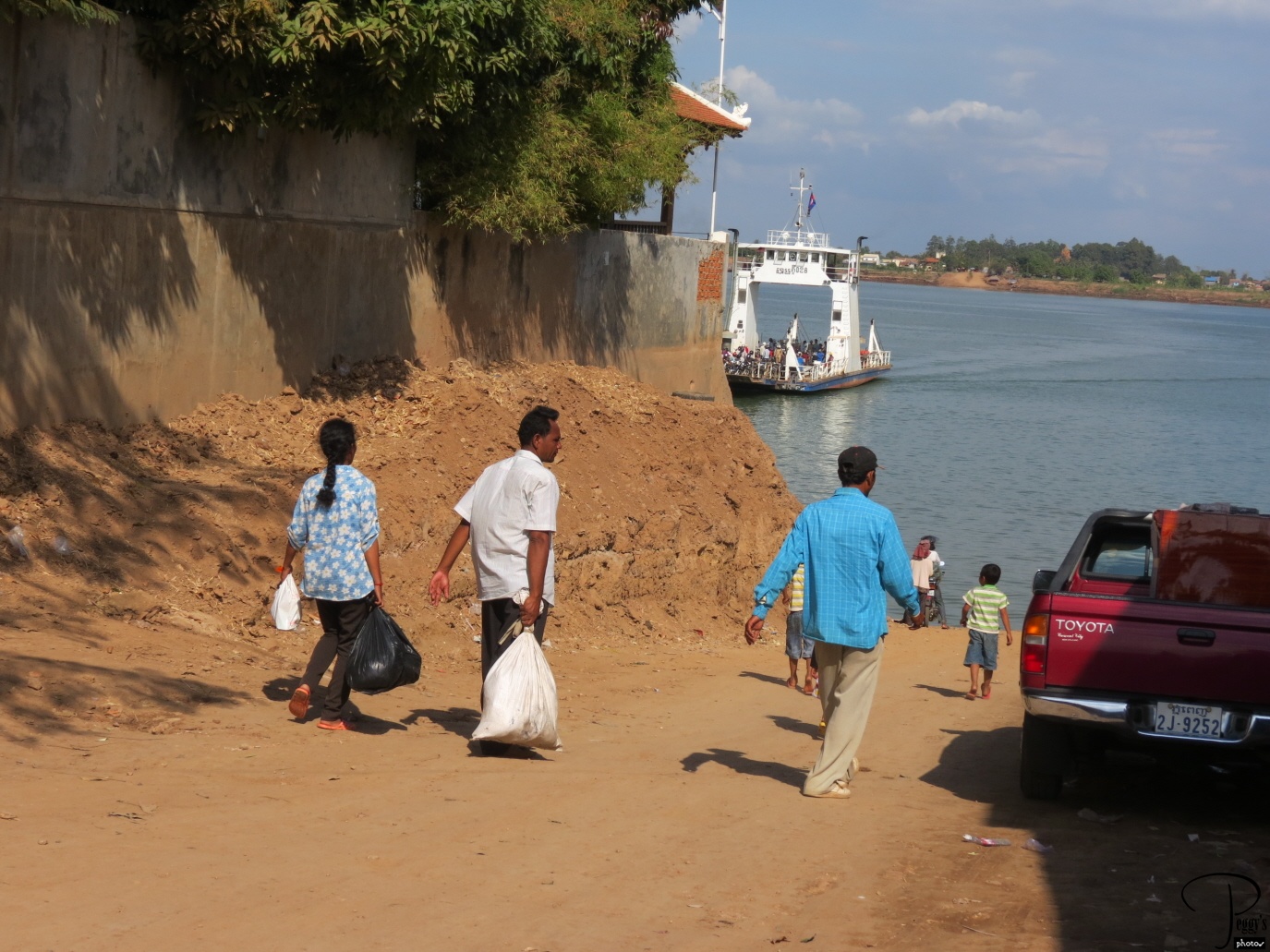 We took a ferry to Mekong Island. Our tuk–tuk came with us on the ferry.

Ferry
On Mekong Island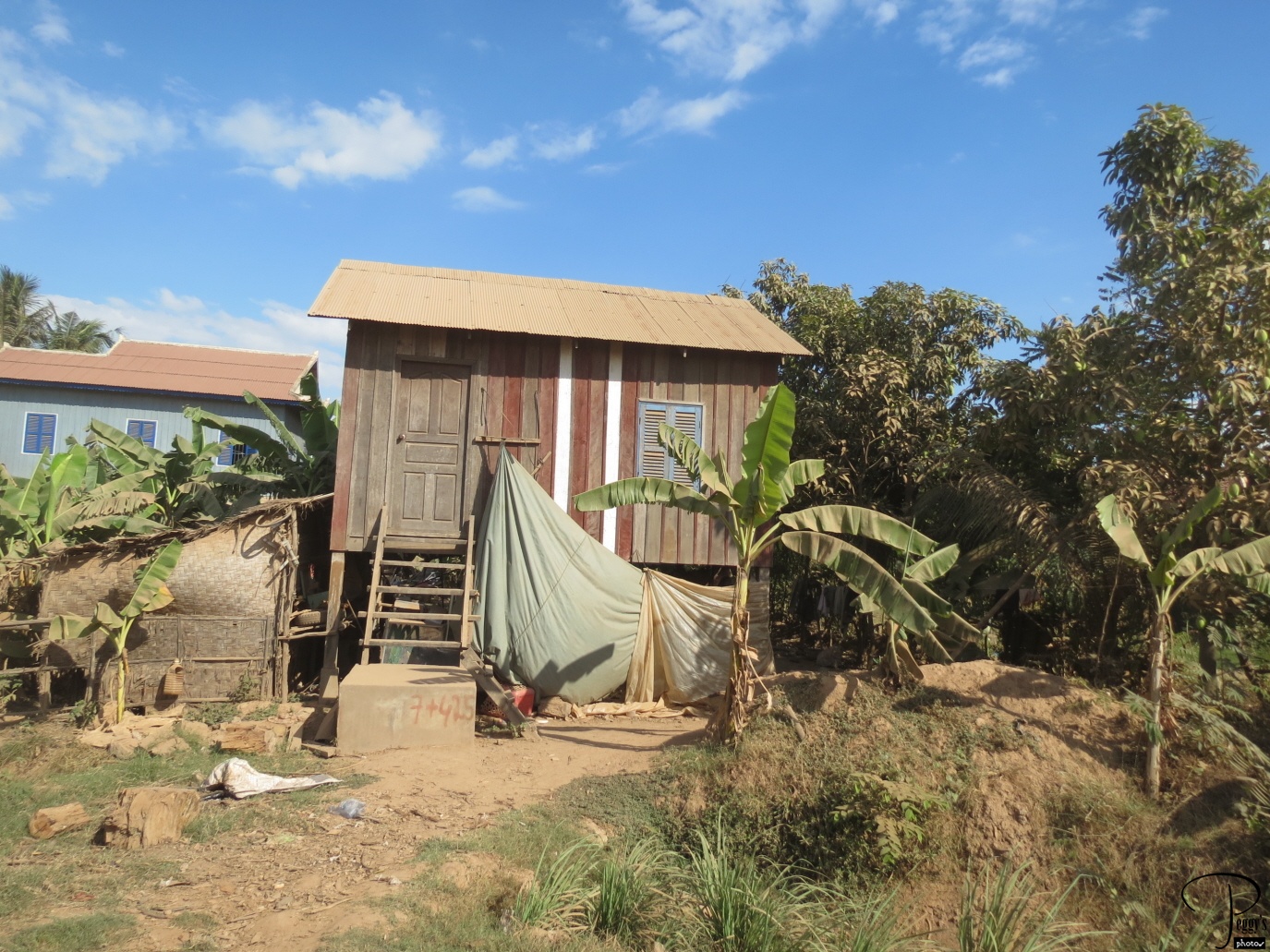 Mekong Island is rustic––most of the houses are on stilts, the dirt roads are bumpy, and white cows laze in front yards.

On Mekong Island
On Mekong Island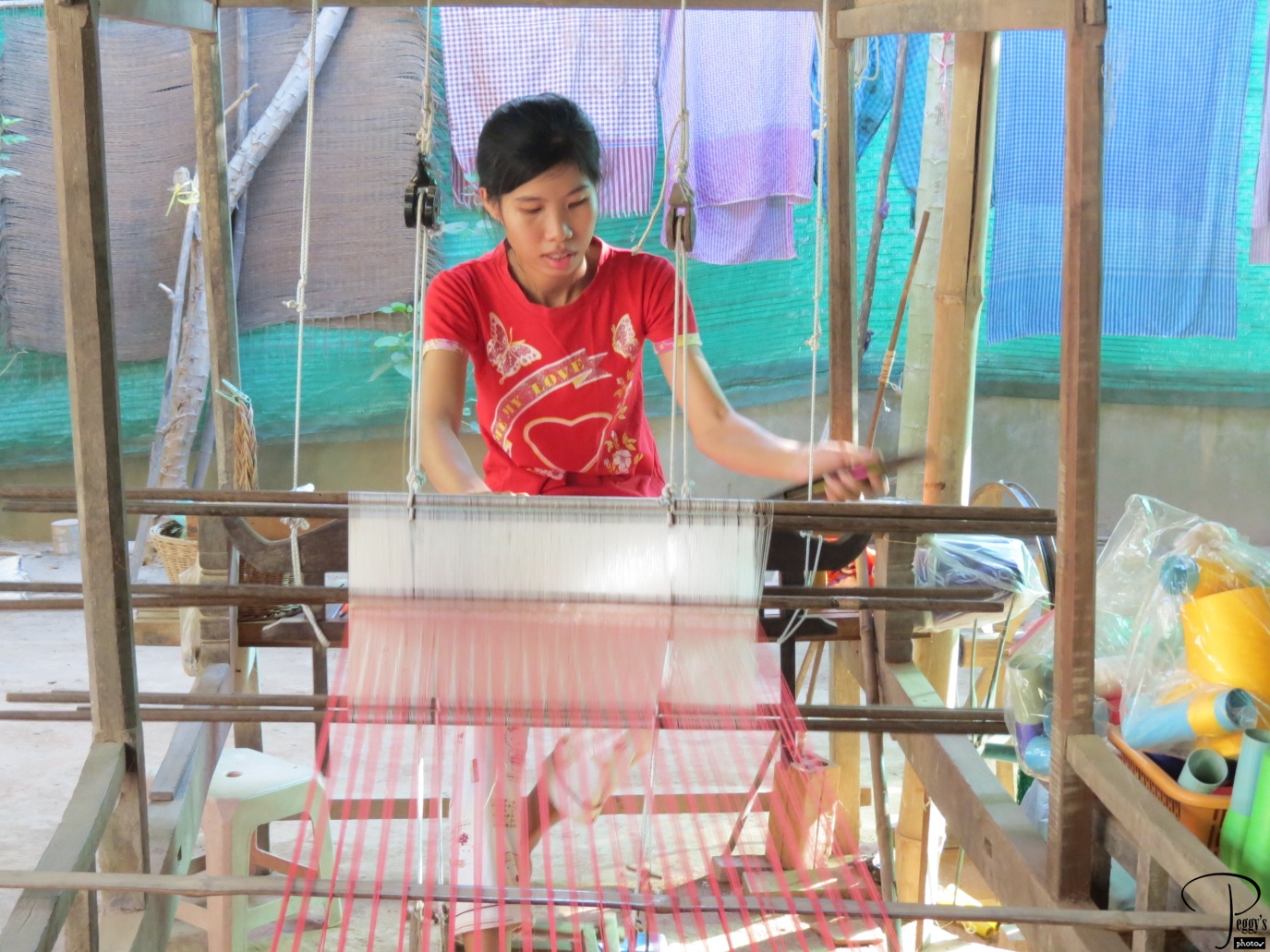 We visited the Silk Weaving Village on Mekong Island. I bought some beautiful scarves here for presents. By this time, I have realized that all tourist items in Cambodia are priced in U.S. dollars. I had changed my dollars into Cambodian money––$1.00 U.S. = 4,004 Cambodian rial, so I kept having to ask to have dollars converted to rial. I felt silly having to ask, "How much is that in your money?" rather than the other way around.

On Mekong Island
On Mekong Island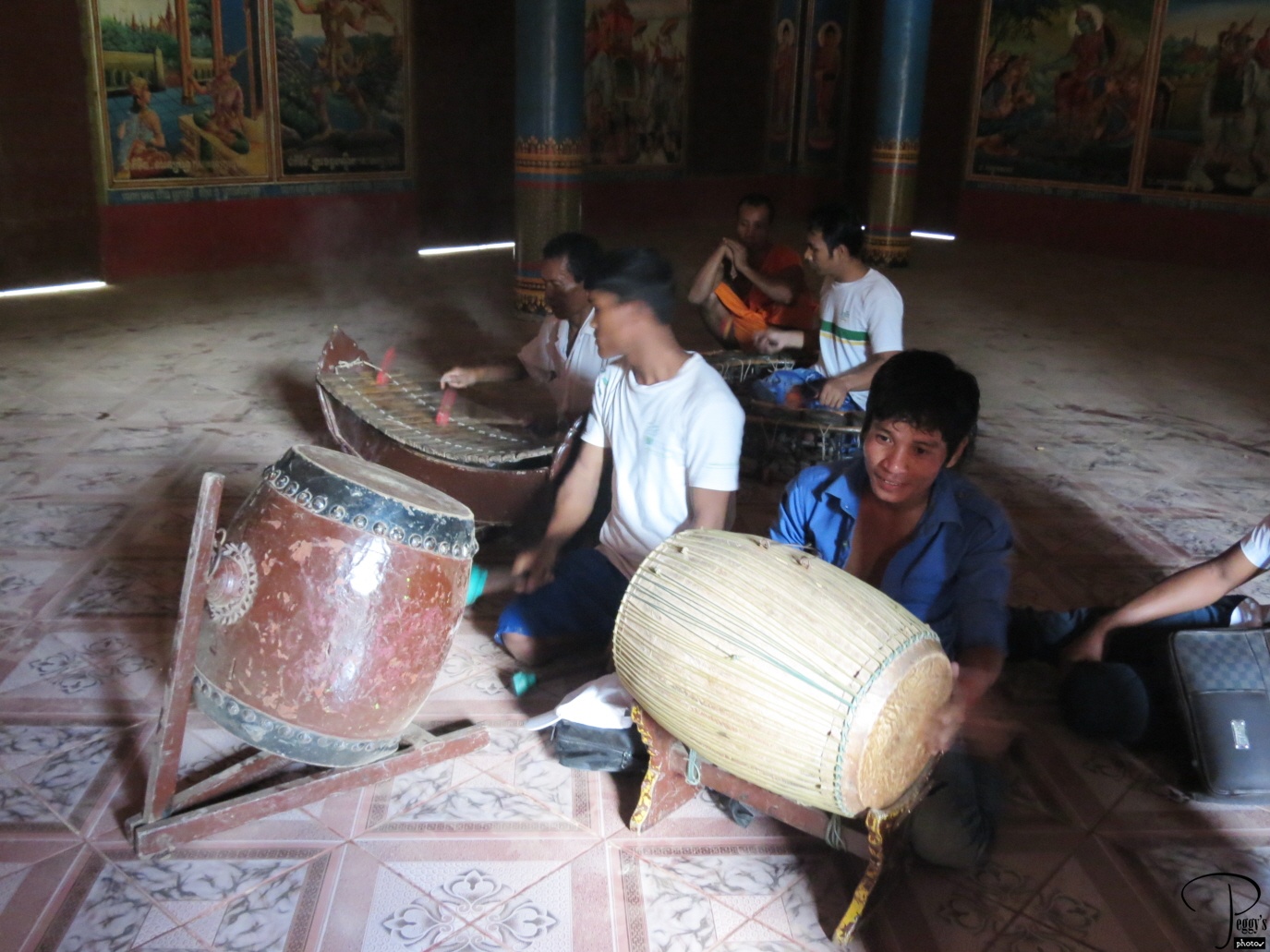 We also visited a Buddhist temple. There was music being played in the temple. I put a movie of the music on this website: Go to Movies, Asia Movies, Cambodian Movies or go directly to
http://www.peggysphotos.com/cambodia–movies/
I put my photos of the Mekong Sunset Tour on two slide shows. Go to Slide Shows, Asia, Cambodia, "Phnom Penh: Mekong Sunset Tour–1 and –2, Day 2(C) or go directly to
http://www.peggysphotos.com/phnom–penh–mekong–sunset–tour–1–day–2b/            and
http://www.peggysphotos.com/phnom–penh–mekong–sunset–tour–2–day–2b/
On Mekong Island
© Copyright 2018 Peggy's Photos