Mykonos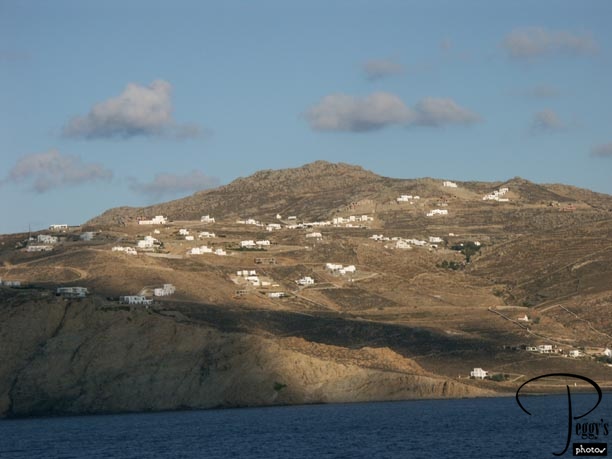 We arrived at the Greek Island of Mykonos, one of the Cyclades Islands, late in the afternoon. It is a very dry and barren island, with all of its buildings white–washed. Photo: Coming into Mykonos.
Mykonos
Mykonos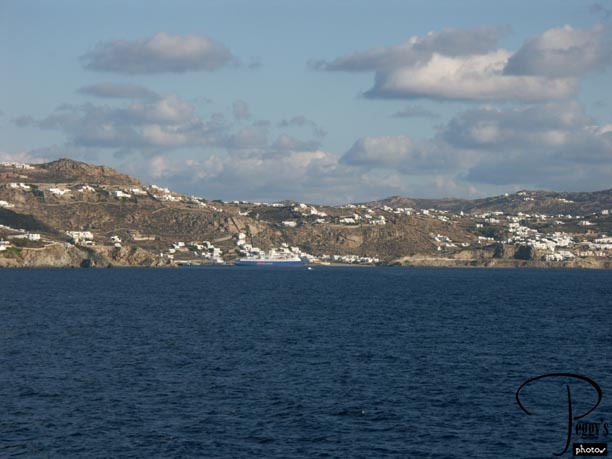 A bit farther along. A ferry is picking up and dropping off passengers. There is both air and ferry service to the island.

Mykonos
Mykonos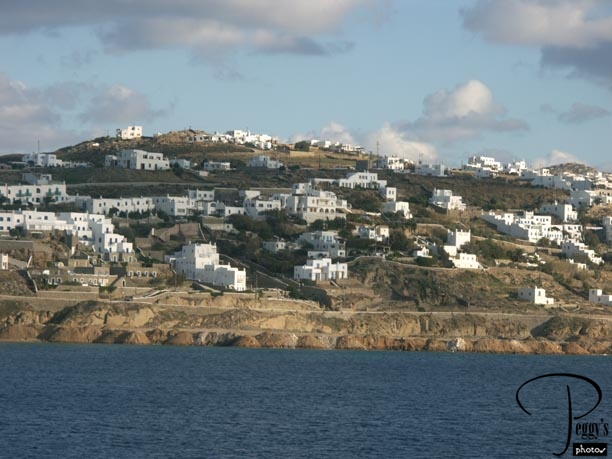 Closer–up view of the white–washed houses.

Mykonos
Mykonos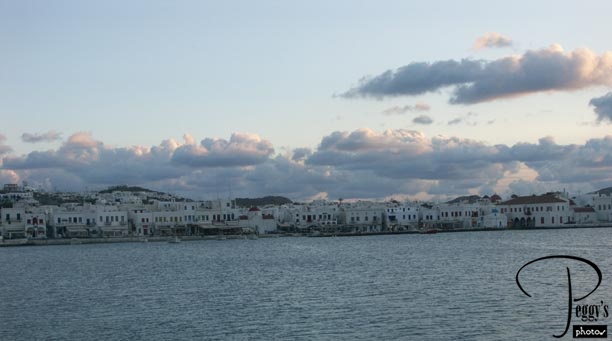 We were taken by a shuttle to Mykonos Town, the main town of the island. Mykonos is known for its dynamic nightlife during the summer months. It is also known as the "Gay Capital of Greece.
Mykonos
Mykonos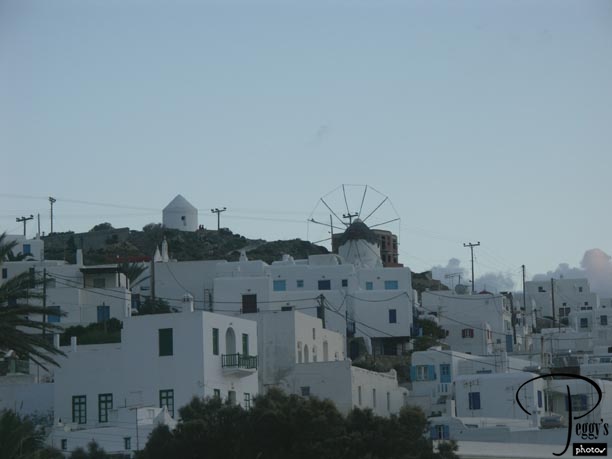 Photo of white–washed houses on a hill and windmills. The windmills were used to grind grain.

Mykonos
Mykonos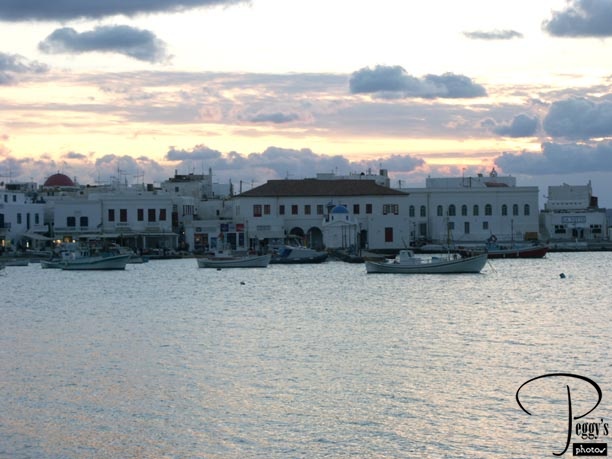 The harbor at Mykonos Town.

Mykonos
Mykonos Town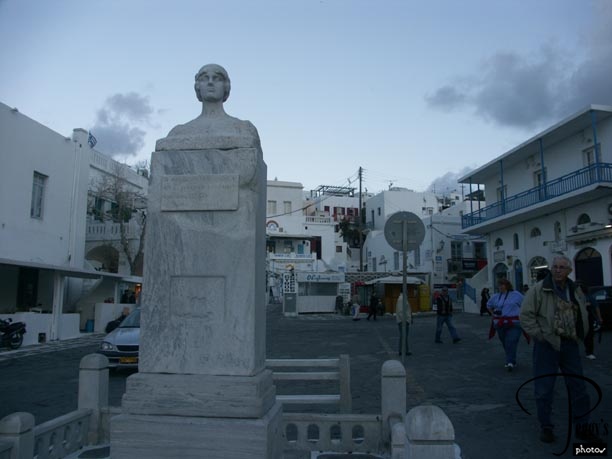 Sabina, our Trafalgar tour guide, took us on a walk through Mykonos Town. We stopped at Plateia Maviogenous and saw this bust of Manto Maviogenous. Mykonos was settled by the Ionians from Athens in the 9th century B.C., was conquered by the Venetians in 1207 and by the Turks in 1537. When the Turks tried to land on the island in 1822, Manto Maviogenous led the victorious battle against the Turks. She was awarded the rank of General.

Mykonos Town
Mykonos Town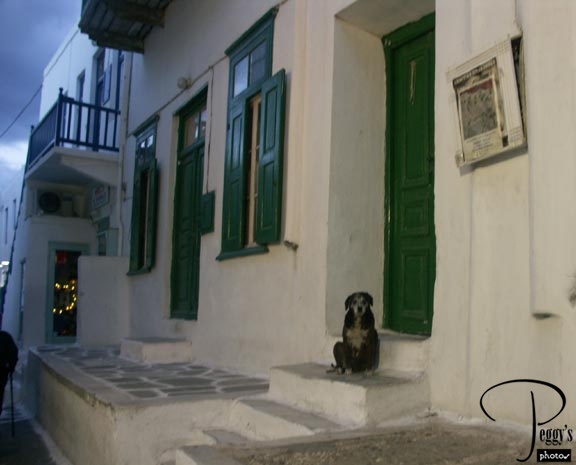 We continued our walk in Mykonos Town, which is a perfect example of a Cycladic village, with white walkways, cube–shaped houses, and a maze of streets and lanes that were designed to keep out both the winds and the pirates. I have put our walk into a slide show on this site: Go to Slide Shows, Western Europe, Greece, "Myknonos: Mykonos Town." I definitely could have enjoyably stayed at Mykonos for a much longer time. But we had to return to our ship to continue our voyage to our next ports of call: Patmos and Kusadasi.

Mykonos Town
© Copyright 2018 Peggy's Photos