The Roman and Medieval City of Zadar
Leaving Split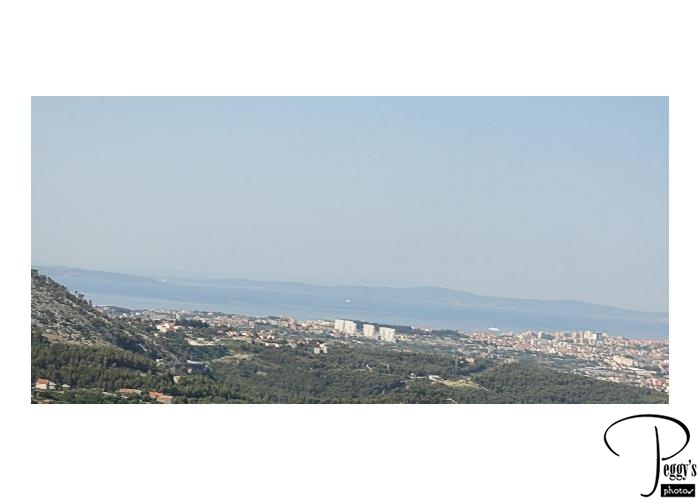 We left Split this morning to drive to Plitvice by the way of Zadar.

Leaving Split
Medieval Zadar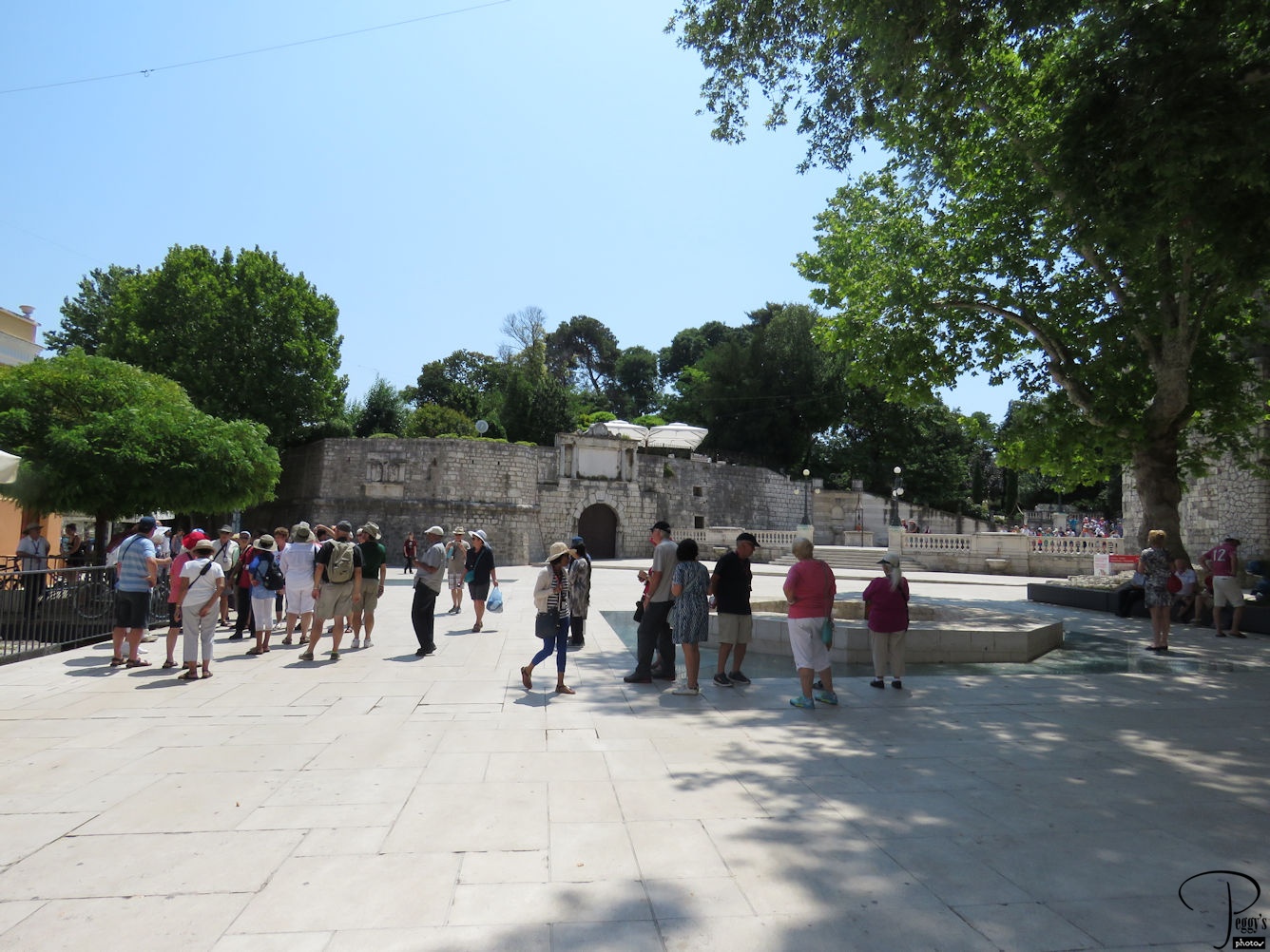 Zadar is 3,000 years old. An Illyrian settlement was here in the 4th century BC. It was inhabited by a pre–Indo–European people before the Illyrians. The city wall in this photo dates from more recent history when Zadar was part of the Republic of Venice.
Medieval Zadar
Maraska Brandy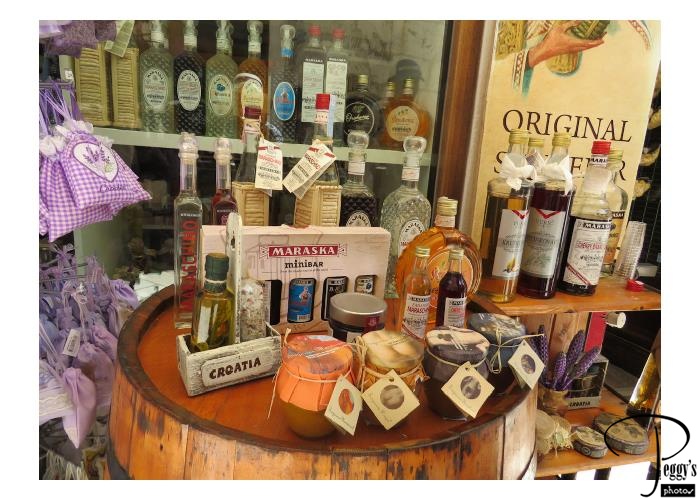 Zadar is famous for its Maraska fruit brandies. At this store, you could get a free taste of the brandy and also buy some.

Maraska Brandy
Town Hall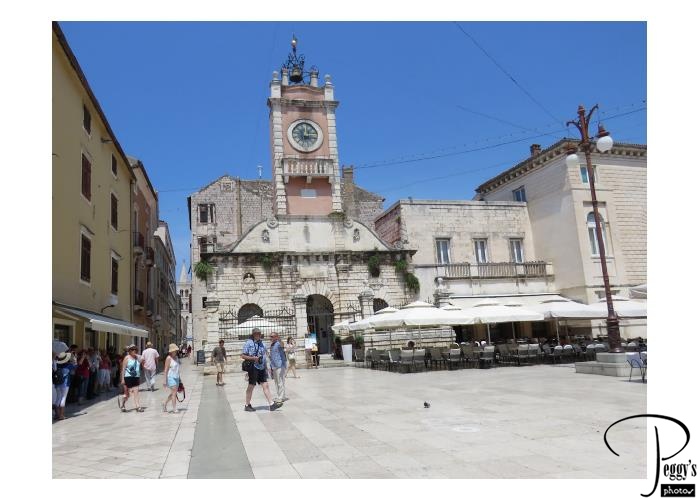 The Medieval Town Hall on Narodni trg (People's Square).

Town Hall
Roman Forum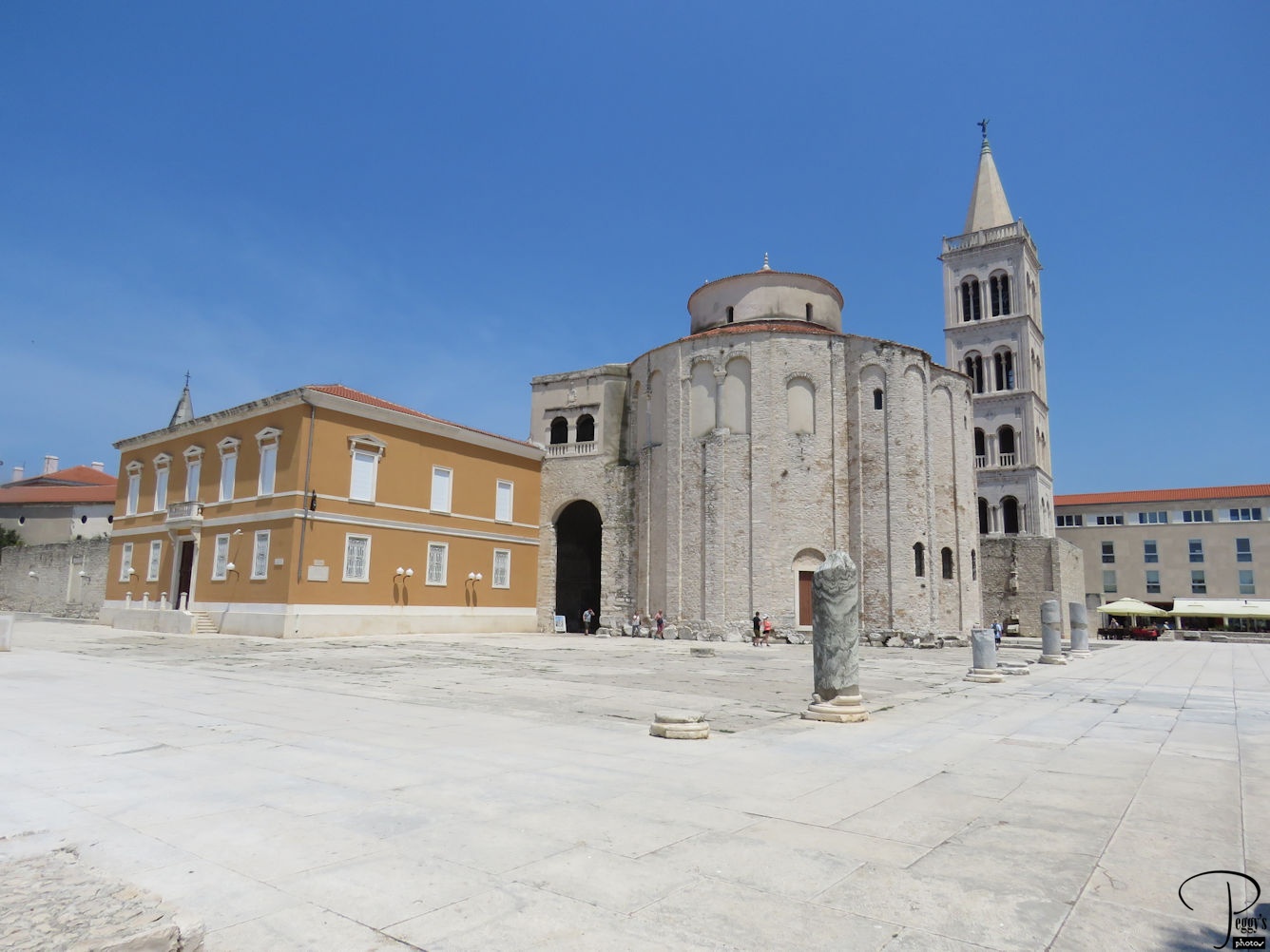 Zadar became part of the Roman Empire in the first century AD. Photo: this area was the Roman Forum founded by the first Roman Emperor Augustus.

Roman Forum
Roman Ruins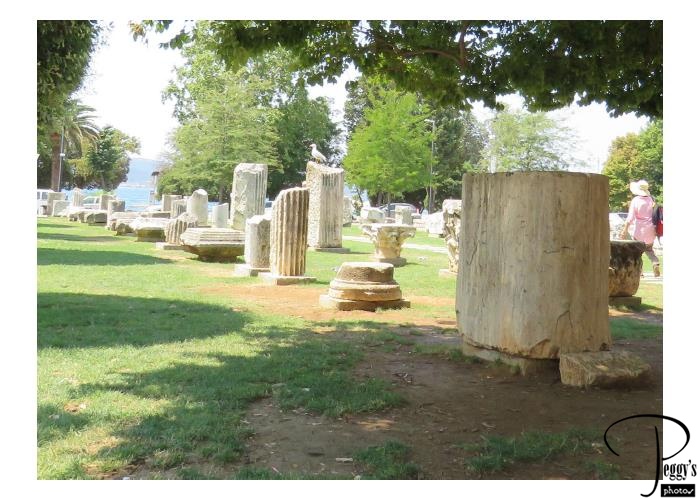 Broken pieces of Roman ruins were on the ground in several areas.

Roman Ruins
St. Mary's Church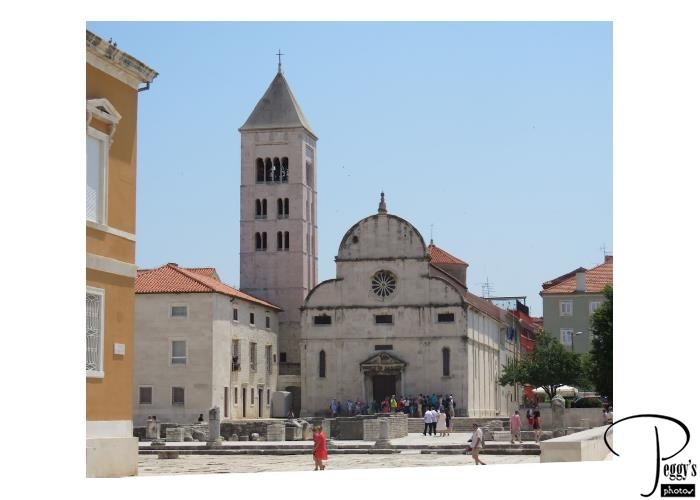 There were a number of old churches in Zadar. This is the Cathedral of St. Anastasia, 12th century, Catholic. Relics and the sarcophagus of St. Anastasia are in the church.

St. Mary's Church
"Sun Salutation"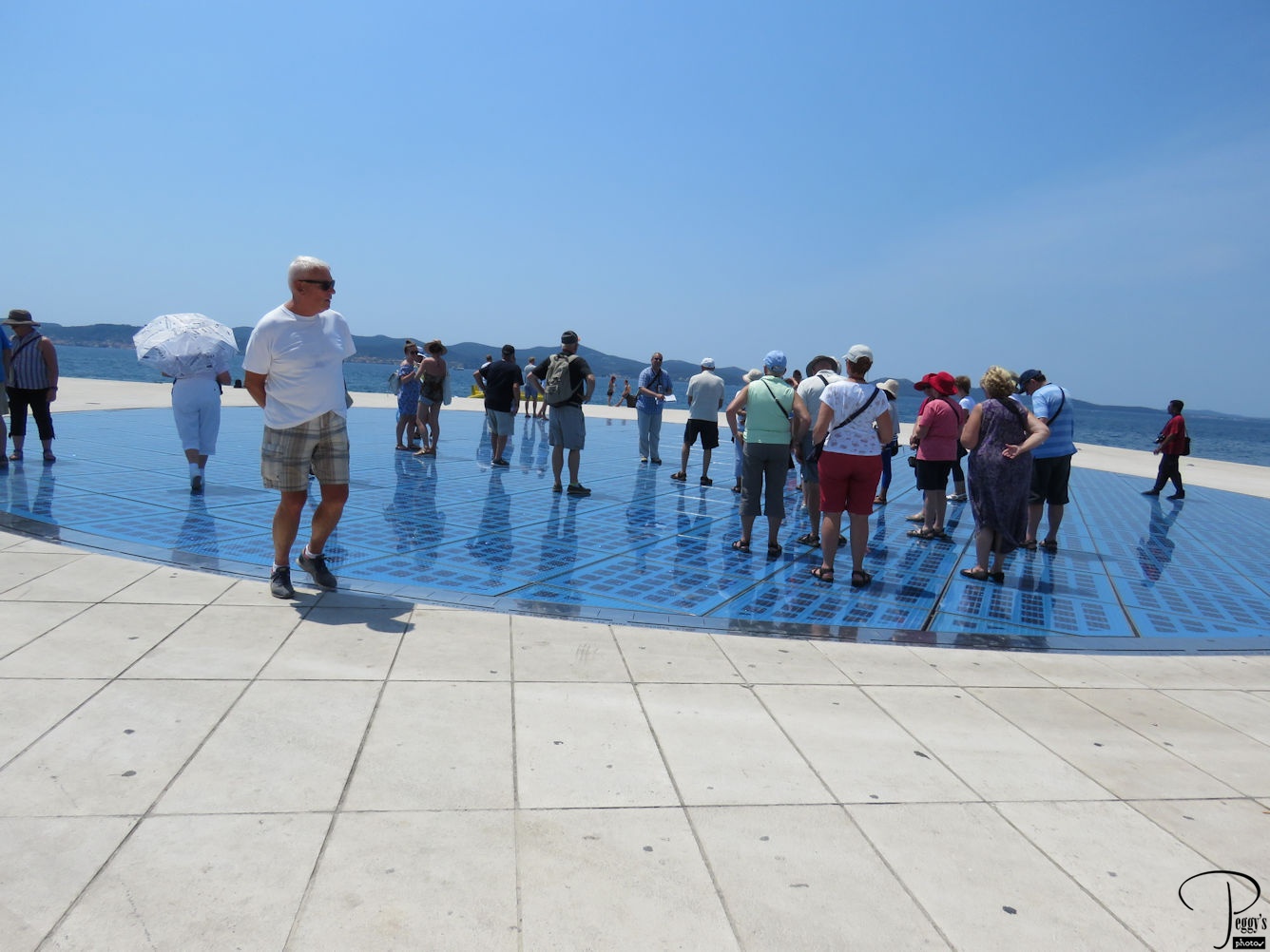 On the Zadar waterfront was the solar "Sun Salutation." It is a circle of photovoltaic cells and LEDs that lights up after sunset. We weren't here at sunset to see it lit up.

"Sun Salutation"
Zadar "Beach"
Zadar didn't have any sand here but it did have steps that you could go down to get into the water.

Zadar "Beach"
Chagall Exhibition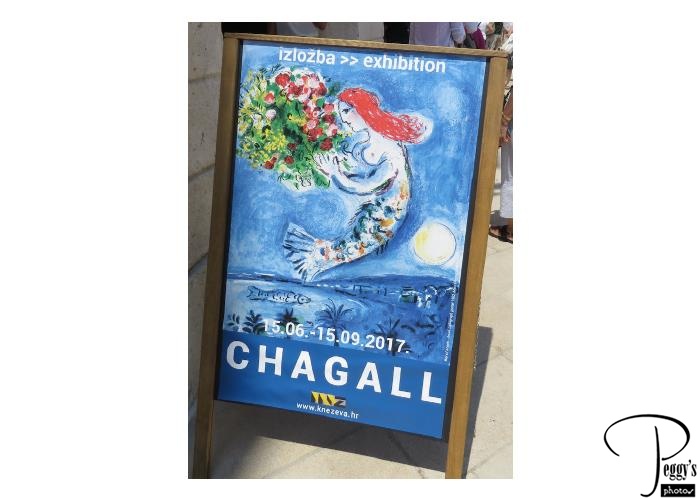 I went to this exhibit and was very surprised at how large an exhibition it was. I found it very interesting.
Zadar is a city where you could spend much more time than we did here, going inside the churches and walking around more of the Old Town.

Chagall Exhibition
On Our Way to Plitvice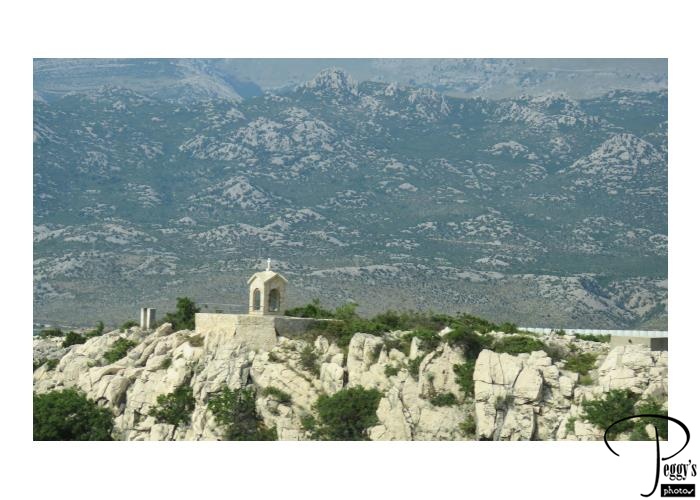 Seen on our way to Plitvice.
On Our Way to Plitvice
On Our Way to Plitvice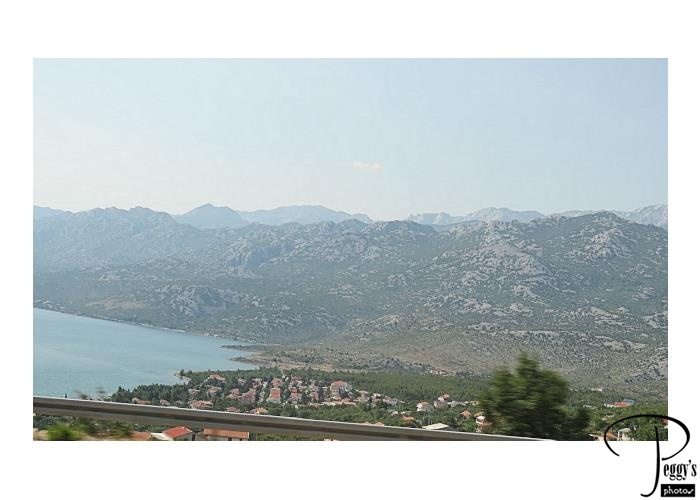 We passed by Krka that we had passed also on the way to Zadar.

On Our Way to Plitvice
On Our Way to Plitvice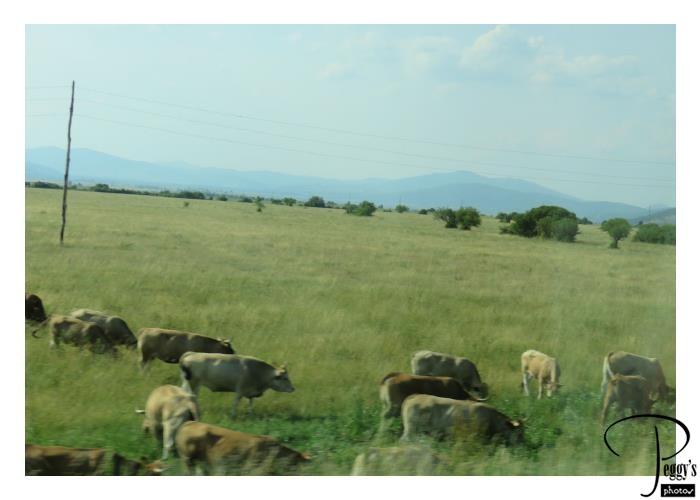 We are really in the country now on our way to Plitvice, where we would spend one night. There was a big thunder and lightning storm during the night at Plitvice.
I have put my photos of Zadar on a slideshow. Go to http://www.peggysphotos.com/zadar/
(Slide Shows, Eastern Europe, Croatia, "Zadar").

On Our Way to Plitvice
© Copyright 2018 Peggy's Photos