Split: Old Town, Riva Boardwalk, Diocletian's Palace
Leaving Bosnia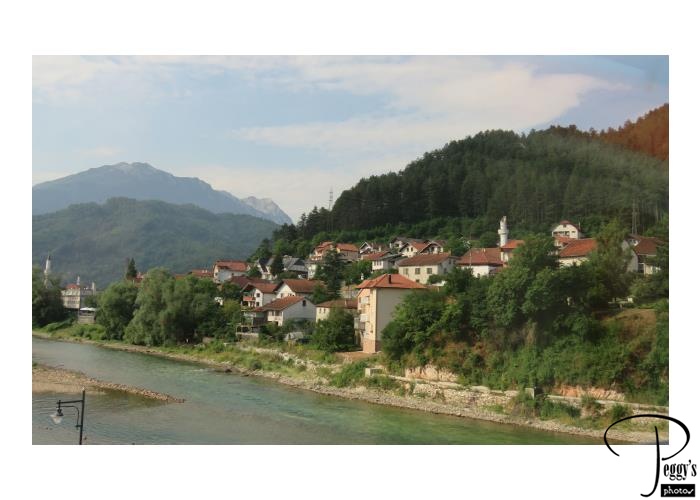 Today, We left Sarajevo, Bosnia, to drive to Split, Croatia, where we would spend just one night. The photo is of a Bosnian town that we saw on our way.

Leaving Bosnia
Split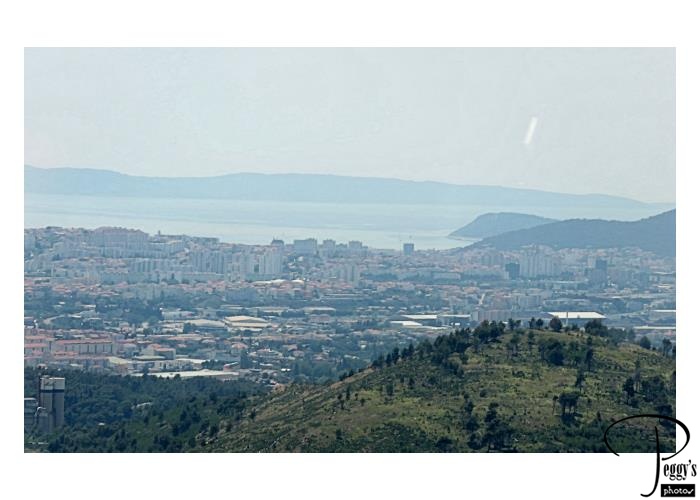 A view of Split, our destination. Split is the second largest city in Croatia, with a population of about 176,000. It is on the Adriatic Sea. Our tour director, Alison, said that it is the best place to catch a ferry to visit the Dalmatian Islands of Korcula and Hvar.

Split
Fortress of Klis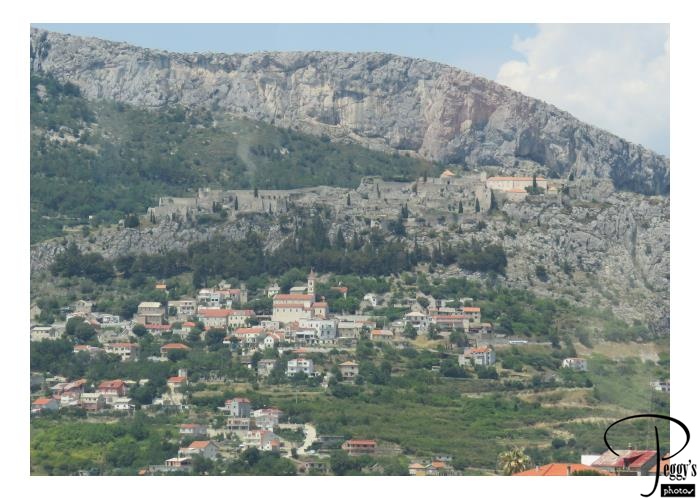 Before reaching Split, we saw the Fortress of Klis above the village of Klis. It was a stronghold of the Illyrian tribe of Dalmatae in the 3rd century BC. From 9–476 AD, Split was part of the Roman Empire, and from 476–493, under Odoacer. Later, it was part of the Byzantine Empire, the Ottoman Empire, the Republic of Venice, the First French Empire, and the Kingdom of Croats and Serbs and Slovenes, and Yugoslavia. Today, it is part of Croatia. From 620 to 1537, the fortress was the palace of Croat dukes and kings.

Fortress of Klis
Old Town Split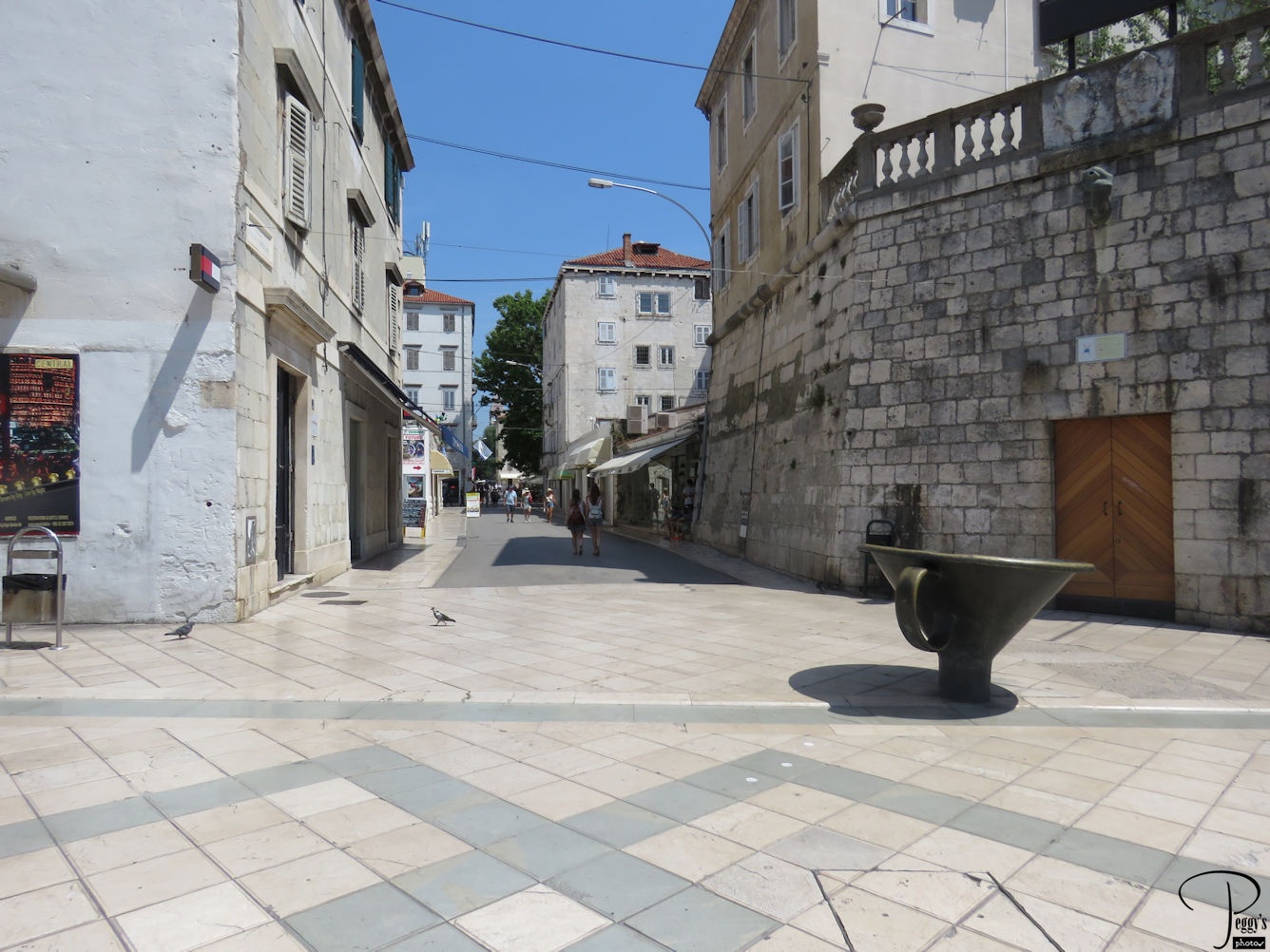 We walked through the medieval Old Town of Split.

Old Town Split
Diocletian's Palace
We visited Diocletian's Palace in the Old Town which was built as the retirement home of the Roman Emperor Diocletian at the end of the 3rd century, beginning of the 4th century. The lower buildings in the photo are built into the front of the palace's walls.
Diocletian's Palace
Diocletian's Palace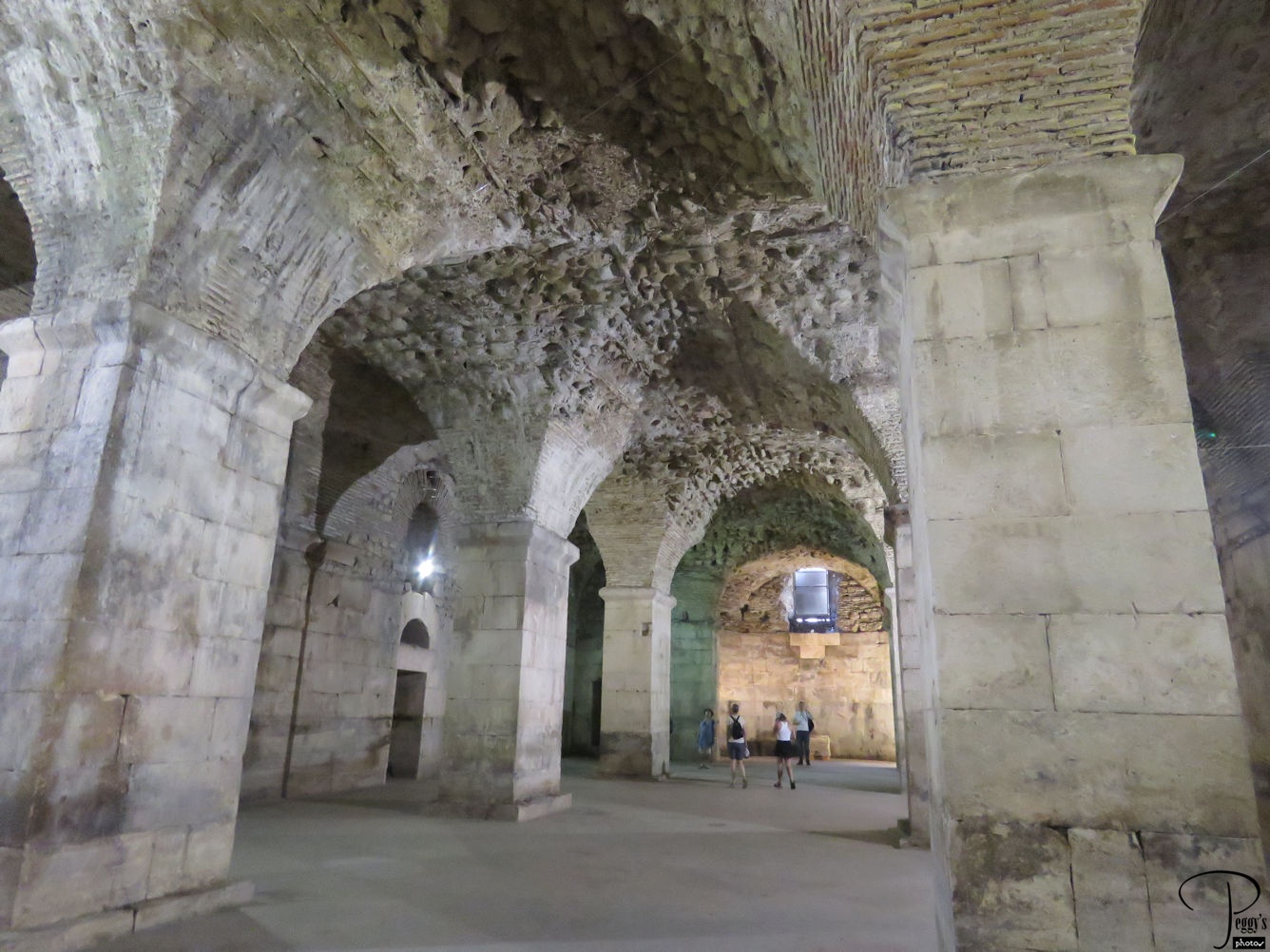 Inside the massive palace.

Diocletian's Palace
Diocletian's Palace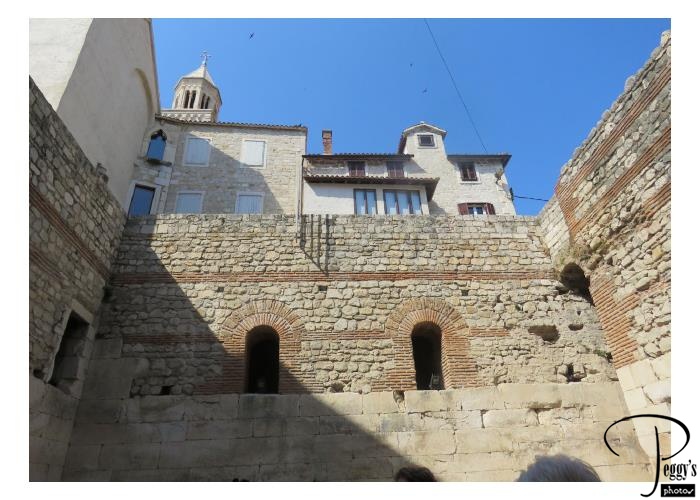 In the 7th century, the people of Split fled to the castle to escape a Croat invasion. Since then, people have made their homes within the castle walls as well as restaurants and shops. About 3,000 people live within the palace walls. The photo shows one of the homes at the top.
Diocletian's Palace
St. Dominus Cathedral
St. Dominus Cathedral was originally Diocletian's Mausoleum. It became a Christian church in the 7th century.
St. Dominus Cathedral
St. Dominus Cathedral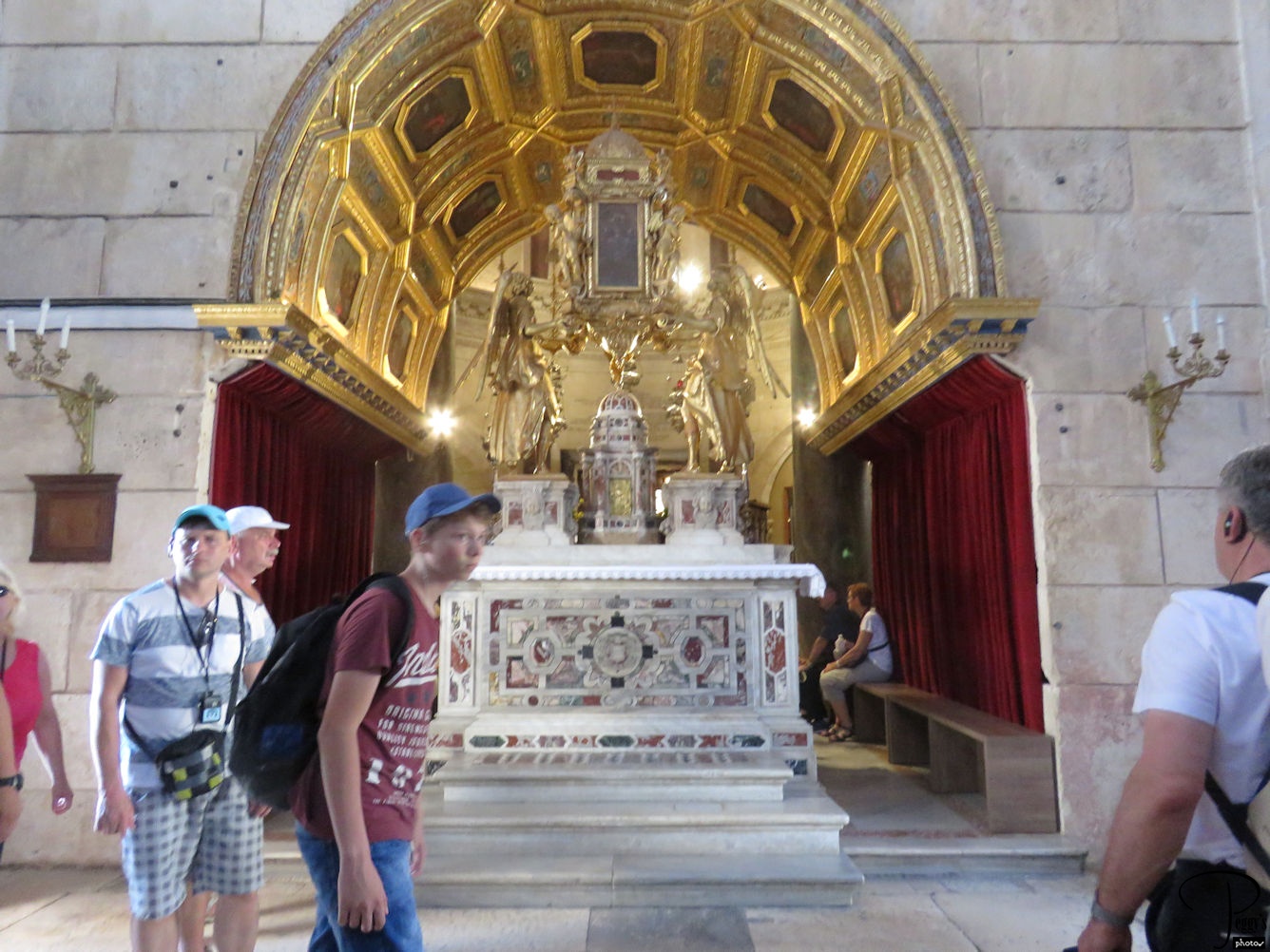 Inside the cathedral. The cathedral and other parts of Diocletian's Palace offer so much to see that a second, slower visit might be warranted.

St. Dominus Cathedral
Old Town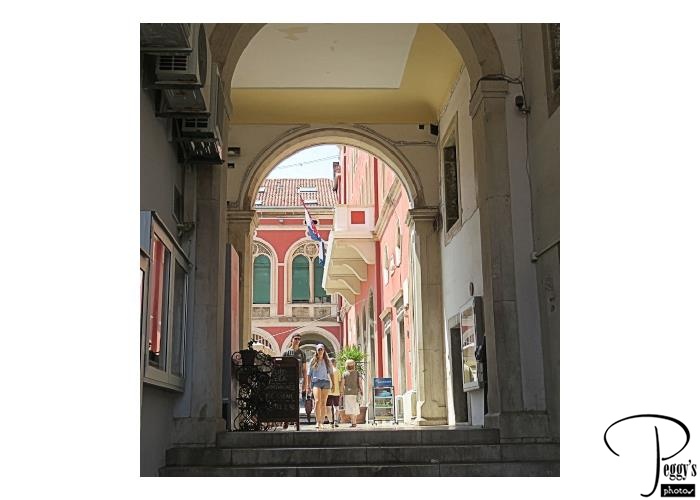 After visiting Diocletian's Palace, we walked to our hotel which was close to the Old Town. We passed this arch. An included Globus dinner was to be held at a restaurant here but the heat and humidity finally got to me and I skipped dinner and instead took a much needed, very long nap. My tour mates said the dinner was very good. Some of them walked down the hill to the Old Town and the boardwalk and said that it was very crowded––it was a weekend night.
I have put my photos of the day on a slideshow. Go to http://www.peggysphotos.com/split/
(Slide Shows, Eastern Europe, Croatia, "Split").

Old Town
© Copyright 2018 Peggy's Photos