Grand Circle Tour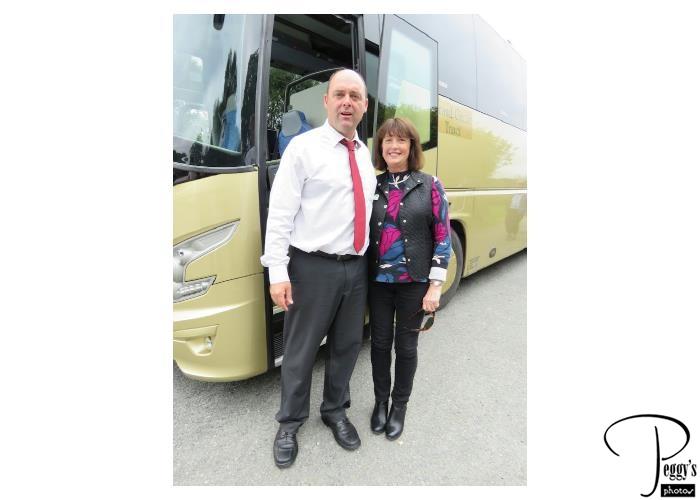 This morning I flew from London to Belfast, Northern Ireland, a short flight on British Airways. Since both Northern Ireland and England are in the United Kingdom, there was no immigration to go through when arriving in Belfast.
I would start my Grand Circle tour of Northern Ireland and Ireland in Belfast. My entire tour was divided into three parts: first, a pretrip of Northern Ireland, then a regular tour of Ireland, and, lastly, a  postextension of several extra days in Dublin. We had 19 on our pretrip, all Americans. Grand Circle is an American tour company that is affiliated with Overseas Adventure Travel (OAT), which attracts more mobile people than does Grand Circle. However, there was much physical activity on our tour for those who wished it. Neither tour company charges a single supplement.
Our tour director for our pretrip and tour of Ireland was Barbara Long and our driver was John (photo). They are standing in front of the big bus we had on our Ireland tour. For our pretrip, we were a bit squashed in a much smaller bus.

Grand Circle Tour
Hotel Europa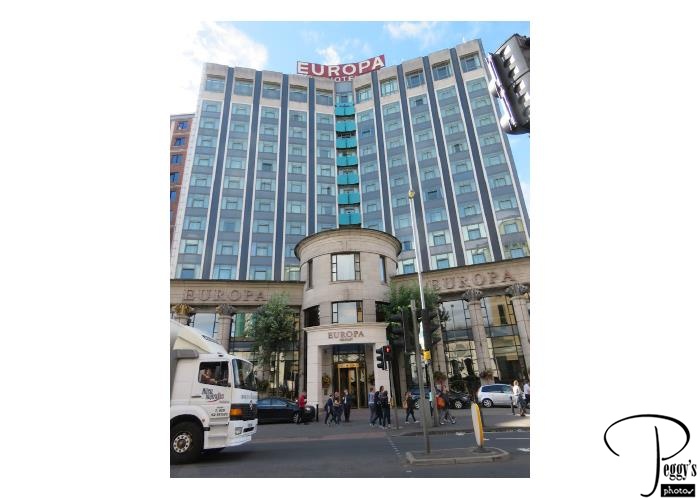 Our hotel in Belfast was the four–star Europa right in the city center.
Hotel Europa
Belfast City Hall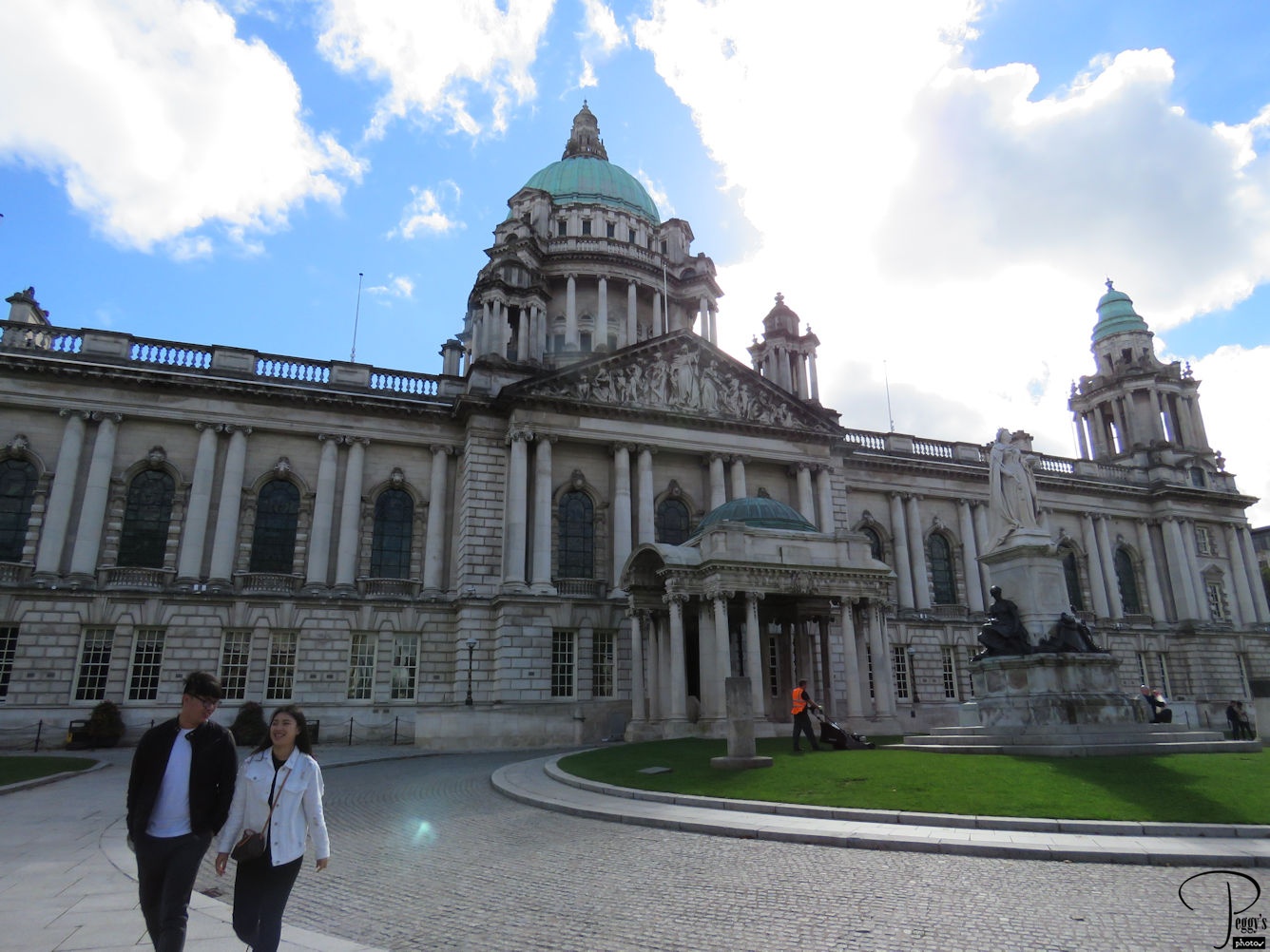 Photo: the Belfast City Hall on my walk. I left the Europa in search of a shopping center to look for a warm coat. It was freezing for me at the Belfast airport and I noticed people all bundled up in winter coats. I brought along clothes that I could layer but they were not warm enough layers. However, how chilled or not you are going to be in mid–60s temperatures depends on the individual. Some people on my tour didn't even need a jacket to be comfortable. I came from months of 90–plus degree weather and I was cold.
There can be a strong chilling cold breeze blowing in Ireland, but five minutes later it can be warm and you can be dressed too warmly. If it is a cold, overcast, and windy day, but not raining, the Irish will say how wonderful the weather is. If it is raining, then they will say how good the rain is as it makes Ireland green. If the weather report says that it won't rain the next day, it sometimes means that there will be rain, sometimes heavy. If the weather report says that it will rain, it sometimes means that there could be sprinkles for a short time and then be dry the rest of the day. If the sun actually strongly shines, you will see the Irish out soaking up the sun. Irish weather in a nutshell.

Belfast City Hall
Belfast Walk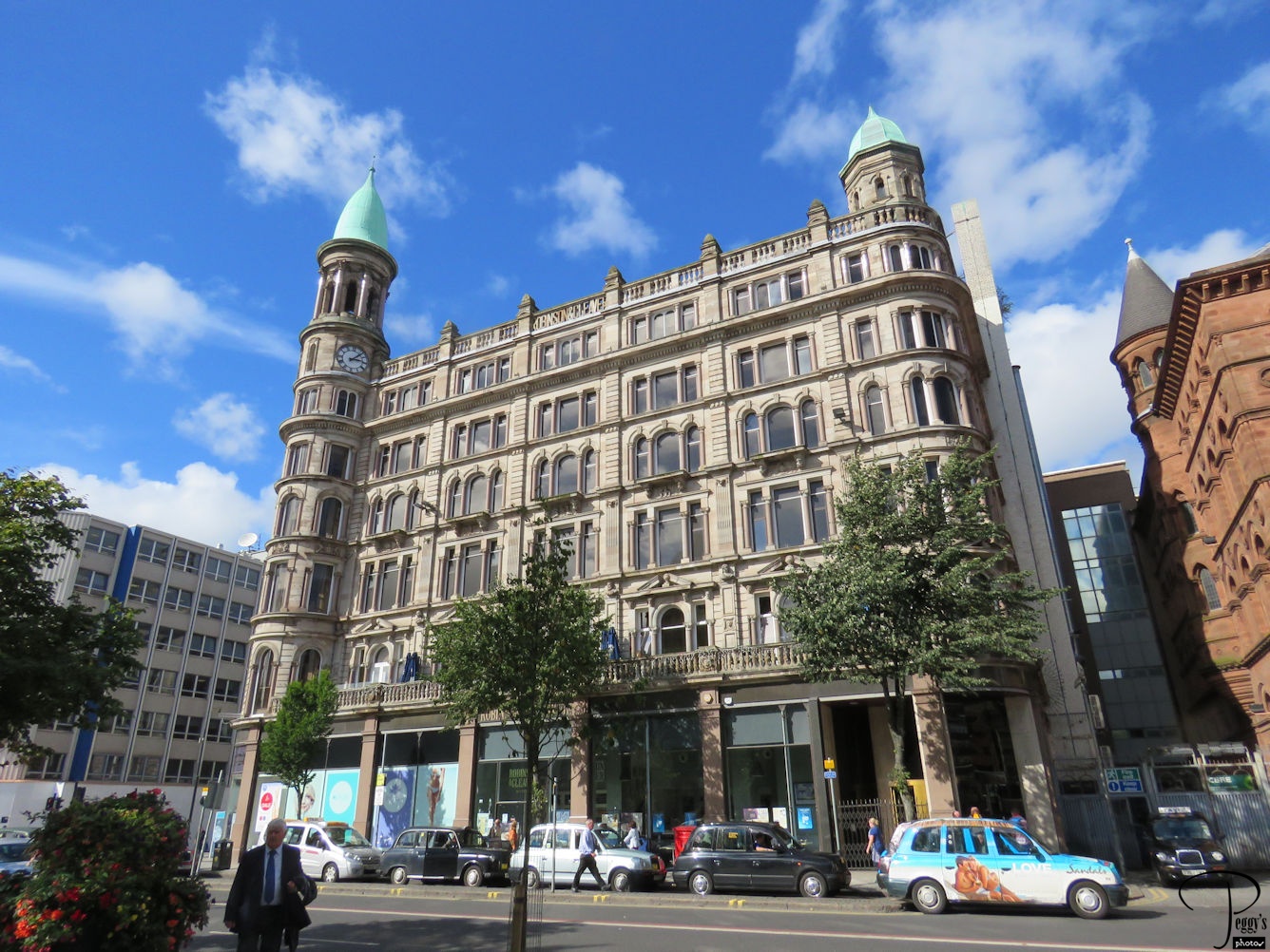 Belfast has many imposing old buildings. Very nice to walk around to see them.

Belfast Walk
Shopping District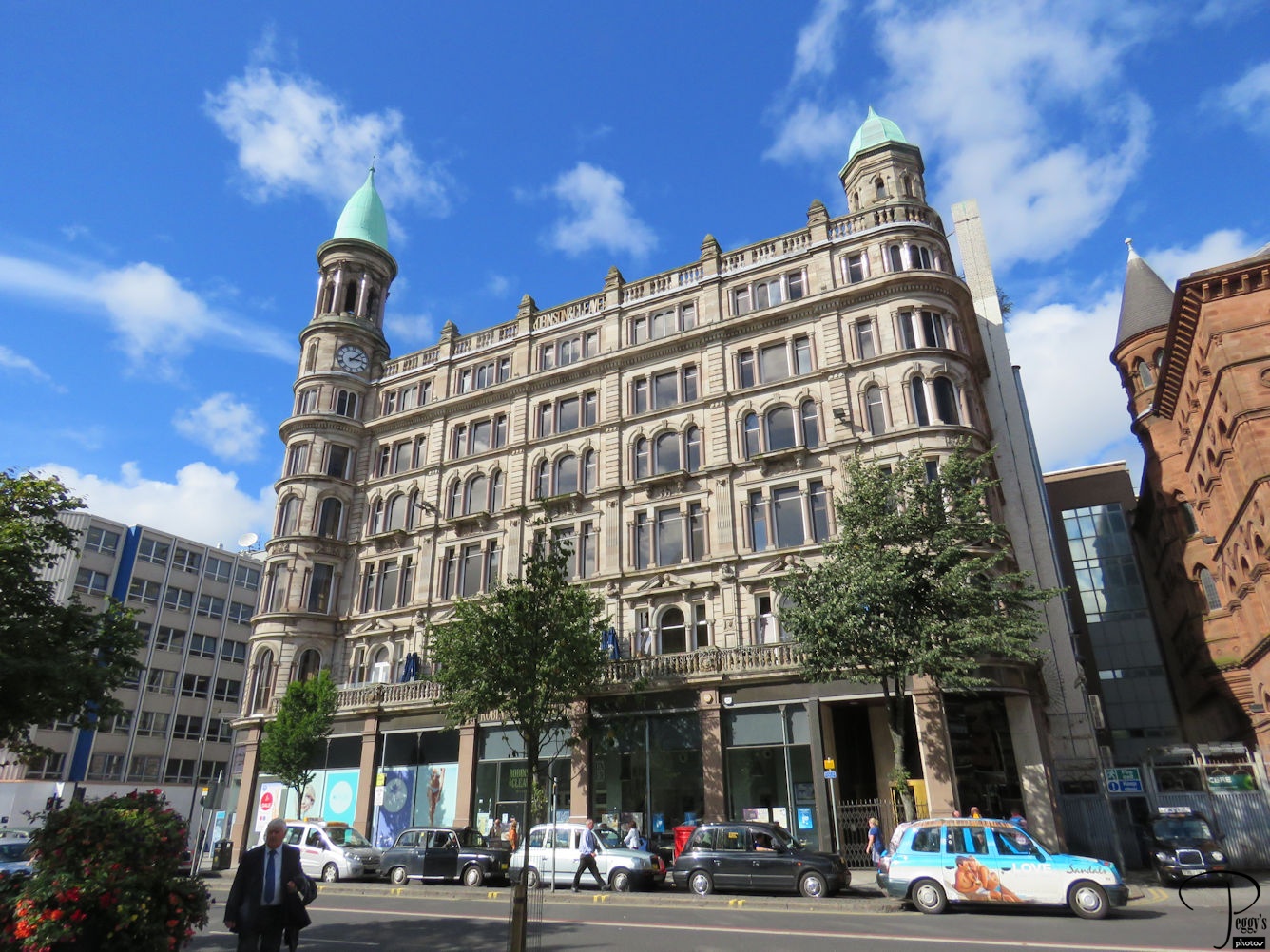 The alley between the buildings will take you to a very large shopping center. I did purchase a medium–weight jacket but returned it the next day as I didn't like it when I got back to my hotel. What I finally did was to buy a heavy Irish wool sweater which served as a second layer beneath my third–layer raincoat. I would never wear a wool sweater as a layer in mid–60 degree temperature at home, but I was chilled in Ireland. The currency in Northern Ireland is the British pound.
Shopping District
Dinner at Robinsons Bar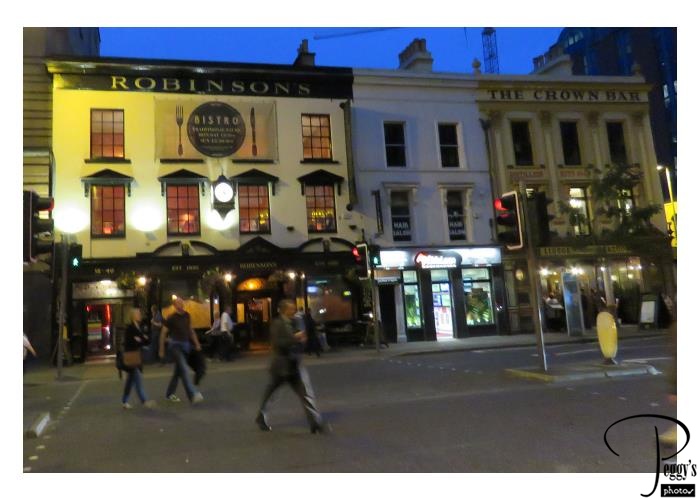 I met our other tour group members at a dinner across the street at Robinsons Bar. We would spend the next 19 days together, more if people took the postextension as well.
I have put my photos of the Belfast City Center on a slideshow. Go to
http://www.peggysphotos.com/belfast–city–center/
(Slide Shows, Western Europe, Northern Ireland, "Belfast: City Center").

Dinner at Robinsons Bar
© Copyright 2017 Peggy's Photos